Nurses Address Climate Change: "Our Planet Is My Patient!"
On Thursday afternoon a fired-up, thousand-strong gathering of nurses and environmental activists packed into Los Angeles' Pershing Square to voice their concerns about the bleak prospects of climate change, and to demand a global agreement that reduces greenhouse gas pollution. The rally was timed to coincide with the current United Nations Climate Change Conference in Paris and other environmental justice protests taking place across the U.S.
Dubbed "The Climate Crisis Is a Public Health Crisis," the event was organized by the National Nurses United (NNU), a labor union whose members were wrapping up a two-day convention at the downtown JW Marriott.
Rolanda Watson-Clark made the trip from Chicago, and told Capital & Main, "Nurses have always been at the front of social movements, so here we are." She explained how, in the Windy City, inner city children are deeply affected by petroleum waste products in the air. "I see it all the time, kids who can't breathe, kids with dark patches covering their skin— we need clean energy now," she said.
After a set by the rap band Inner City Dwellers, a five-piece combo called the Dixie Dazzlers crossed the street playing "When the Saints Go Marching In," trailed by a block-long queue of nurses from the Marriot, all wearing red scrubs. It was a crowd-pleasing moment that brought a lot of people into the street singing and dancing.
Following introductory remarks by RoseAnn DeMoro, NNU's executive director, radio station KPFK's Sonali Kolhatkar, host of the daily morning show Uprising, spoke at length about the climate crisis, reminding the gathering that 2015 has been the hottest year on record. An informed and passionate group of speakers then took to the podium, all of whom emphasized the dimensions of the problem, and how we, in the words of Martin Luther King Jr., are now faced with the "fierce urgency of now."
Activist registered nurse Malinda Markowitz drew cheers by declaring, "Our planet is my patient! As nurses we see, respond and care for health consequences and effects from the pollution created by fossil fuels."
Oncologist Paul Song, a frequent guest on Kolhatkar's show, stated that he was there not just as a physician, but as the father of a three-year-old who is already showing symptoms from global warming, and explained how warming conditions allow the spread of diseases like West Nile virus, dengue fever and others through insects that would otherwise be held in check by cooler temperatures.
"We cannot simply allow the oil industry to buy off our legislators and dictate the terms of what is the single most important issue in our state and in our lives," he said to loud applause, before offering this prescription: "Don't believe the bullshit!"
Veteran activist and former California State Senator Tom Hayden compared the fight for environmental justice to the plight of Sisyphus, who in Greek mythology was condemned to roll an enormous boulder up a hill, only to watch it roll back down each time he reached the summit. "Keep rolling that rock," Hayden encouraged, "it will make you stronger!"
---
(Photos by Lovell Estell III)

Did Disneyland Try to Sink a Bill Protecting Workers from Lead Poisoning? 
Why would Disneyland, which hosts thousands of kids every day, be part of an effort to defeat a bill that simply requires reporting of blood-lead levels high enough to produce heart disease and serious brain disorders?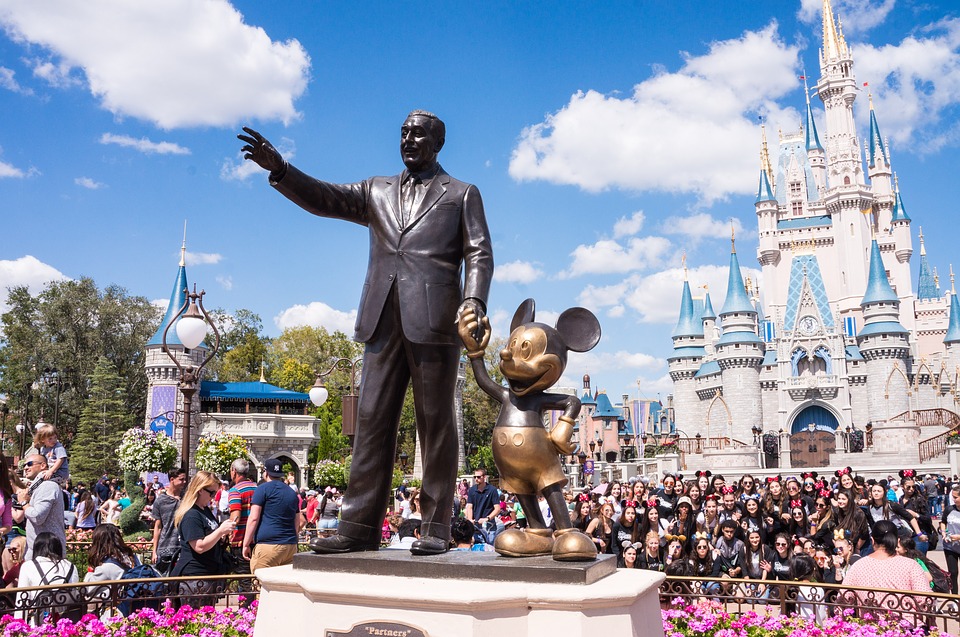 When Assemblyperson Ash Kalra (D-San Jose) learned about Capital & Main and USC's Center for Health Journalism investigation into how hundreds of workers at the former Exide Battery Recycling Plant near downtown Los Angeles became victims of lead poisoning, he created a modest bill to try and ensure it wouldn't happen again.
Among our report's revelations was the fact that the California Department of Public Health was aware of thousands of troubling blood tests revealing high levels of lead, but failed to tell the Division of Occupational Safety and Health (Cal/OSHA) about the problem.
Kalra's bill, Assembly Bill 2963, requires that the Department of Health inform Cal/OSHA when workers have seriously elevated blood levels and Cal/OSHA performs inspections.
The bill has had clear sailing until now, easily passing in the Assembly Labor Committee in March and winning unanimous approval from Democrats on the Appropriations Committee last week. But as the worker-protection measure headed to a crucial floor vote this week, a coalition of industry groups, one of which includes the iconic Disneyland Resort, worked the halls of the Capitol to kill the bill. The lobbying effort nearly prevailed: AB 2963 passed by a single vote Wednesday evening and now faces what is certain to be a battle in the California state Senate.
So why would Disneyland, which hosts thousands of kids every day, be part of an effort to defeat a bill that simply requires reporting of blood-lead levels high enough to produce heart disease and serious brain disorders? A May 29 letter endorsed by 15 industry groups, including the Battery Council International, the California Chamber of Commerce and the California Hotel and Lodging Association (which includes a Disneyland Resort vice president on its board) argues that California's current system to protect employees, depending largely on voluntary compliance, is working just fine.
The letter states: "Perversely, AB 2963 would transform this existing well-functioning public health program into an enforcement program that creates an allegation of a serious violation where none exists in Cal/OSHA law and the workplace may not even be the source of exposure."
The bill will be costly, the opposition letter also says, with an estimated price tag of $267,000 to implement and requiring Cal/OSHA to hire one or two additional inspectors.
"That's a small price to pay" said Bill Allayaud, California Director of Government Affairs for the Environmental Working Group, which is trying to keep moderate Democrats from being swayed by the industry lobby.
"The California Chamber of Commerce and their allies are misrepresenting what the bill does and convincing industries like the hotel industry to lend their name to the fight, even though this bill would have zero impact on hotels," Allayaud said. "The law focuses on workplaces where lead is in heavy use, like firing ranges and battery recycling facilities where workers are actually being impacted by a dangerous neurotoxin.  Besides, I can't imagine [that] parents who visit a resort like Disneyland would want their kids anywhere near lead if found at the levels that would have employees testing at the alarm bell level. Who wouldn't want an OSHA inspection in that case?"
Suzi Brown, vice president of communications at Disneyland Resorts, said that the "California Lodging Association is just one organization that we are involved with. As you can imagine we are involved with many trade organizations." Brown said that Disney vice president Elliot Mills, who sits on the association's board, was not present for the vote to oppose AB 2963. "To somehow link Disney to this in a specific way is not accurate," she added. "And to somehow position this that we are not concerned about worker safety is flawed as well."
At the March California State Assembly Labor and Employment Committee hearing, Kalra introduced his bill by reading a letter from former Exide lead smelter Alvin Richardson (who struggles with lead poisoning symptoms we documented in our investigation) and his wife, LaShawn. "We read a recent investigative story, and it was very hurtful to learn that Cal/OSHA excused the high lead levels that Alvin and the other Exide workers were constantly exposed to," the letter said. "People shouldn't be treated like they are disposable. That's not what America or California is supposed to be about."
Assemblymember Reggie Jones-Sawyer (D-Los Angeles) was moved to vote yes. "My district's right next to the Exide plant, and it's had an impact on my community and my residents," he said. "And if this is something that could have prevented what happened at Exide, we should have been doing this a while ago."
AB 2963 needed Jones-Sawyer's vote again on Wednesday to barely pass it out of the Assembly. Whether the bill makes it to Governor Jerry Brown's desk is dependent on how well the arguments of the California Chamber of Commerce and other industry voices opposing the bill go over in the Senate.
---
Copyright Capital & Main