Netroots Nation in Detroit: The Art of War and the War of Art
A panel from Diego Rivera's "Detroit Industry" murals. (Photo by Rachele Huennekens)
It was an incredibly busy and rewarding time last week at Netroots Nation in Detroit. Sifting mentally through the countless conversations, workshops, speeches, text messages, Tweets, business cards and campaign "swag" I've accumulated, I struggled to find a common thread.
Then I visited the Detroit Industry Murals — one of Diego Rivera's most famous works of art. Rivera's amazing fresco murals reflect ideas of duality: contrasting managers and workers, mechanized industry and the natural world, and the positive and destructive potential of science and technology. Rivera beautifully illustrated these concepts between 1932 and 1933 by painting images of biochemical weapons and passenger planes, female fertility figures with South and North American characteristics, doves and hawks, orderly production lines and fiery furnaces.
Then, it clicked. For me, Netroots Nation 2014 has been about the duality of art and war.
First is war. I've learned how public policies have furthered corporate greed and profits that are sweeping the nation, causing crises and resistance at an unprecedented level. This has become a true war: a large-scale struggle between powerful corporations and communities including labor unions, women, immigrants, public school teacher and students, service workers and, especially, the poor.
One of the starkest examples of this war on the poor is on display in Detroit. On Friday I joined hundreds of Netroots Nation participants and members of National Nurses United, the People's Water Board, the National Action Network, Food and Water Watch, United Auto Workers (UAW) and other organizations, at a massive protest of the Detroit Department of Water And Sewage's decision to shut off water for customers with outstanding accounts — roughly 90,000 residents, many of whom are Detroit's poorest families.
At the rally, I learned that Governor Rick Snyder had appointed an "Emergency Manager" with powers beyond those of the Detroit mayor's in the wake of the city's bankruptcy declaration. The Detroit Emergency Manager, Kevyn Orr, is instituting sweeping changes to the city: cutting public employee pensions and healthcare, turning neighborhood public schools into charter schools and selling off valuable city-owned land to private developers for a song. Similar Emergency Managers are appointed in poor suburbs of Detroit and are subverting the authority of democratically elected leaders, privatizing public resources and gutting public services.
This theme of a war waged on working Americans surfaced in many other places at Netroots. I heard a worker from OUR Walmart says she's worried she won't have a job next week when she returns from the conference, and I saw dozens of immigrant rights activists thrown out of Vice President Joe Biden's speech for chanting "Stop deporting our families." I heard an LGBTQ organizer from Houston worrying that a city employment and housing non-discrimination policy will be reversed because of fear-mongering over "transgender bathrooms," and saw a UAW organizer get choked up in describing the fear Chattanooga Volkswagen workers felt after Tennessee Senator Bob Corker threatened their plant would close if they formed a union.
But for all the war stories I heard, I also experienced a second theme: art. The Netroots Nation is made up of passionate, talented and fierce organizers and advocates, who are committed to the art of struggle for a better world.
One discussion that inspired my work with the Jobs to Move America coalition was a panel sponsored by the American Alliance for Manufacturing (AAM) on good jobs. One of the panelists, U.S. Representative Dan Kildee said, "this notion of infrastructure really is critical," and suggested stepped-up enforcement of trade deals, tax policy changes and other national policy solutions to reverse the tens of thousands of manufacturing jobs lost in his community of Flint, Michigan.
Other panelists had many artful ideas on how to renew manufacturing jobs and the people and communities that depend on them. Daily Kos blogger Laura Clawson emphasized "the idea is that there's a public good that we should be protecting," suggesting that something as simple as putting signs on bridges that are structurally deficient would deliver enough public demand for massive infrastructure investment.
AAM Executive Director Scott Paul described AAM's policy work to reduce America's trade deficit and leverage public dollars to boost domestic manufacturing sectors, noting that "spending our tax dollars on building out infrastructure makes sense. We've been working with states and cities to say, 'Hey, your ability to create returns for the local economy… should be a factor in considering which contracts to award.' …The best place to talk about this is Detroit, because we've seen what goes wrong when you let deindustrialization happen, but there's also a lot of hope. We still make cars here, we still make steel here, there's a lot of manufacturing going on."
A reminder that art often stems from the unexpected came from a woman who spoke up with conviction during the AAM panel. "I'm a manufacturer and small business owner," she said. "Nobody in my facility makes less than $15 an hour, I pay 100 percent of health care and my people get full benefits. And I export my products all over the world, to China, Pakistan and India, and I'm succeeding."
The people I've met at Netroots Nation have inspired me to believe that creativity and art may just be the answer to oppression and war. Let Detroit lead the way.

Award-Winning Reporter David Sirota to Lead National Investigative Desk on Inequality for Capital & Main
The New York Times has credited Sirota's Wall Street reporting for showing "that secrecy can hide high fees, low returns, excess risk and the identity of politically connected dealmakers."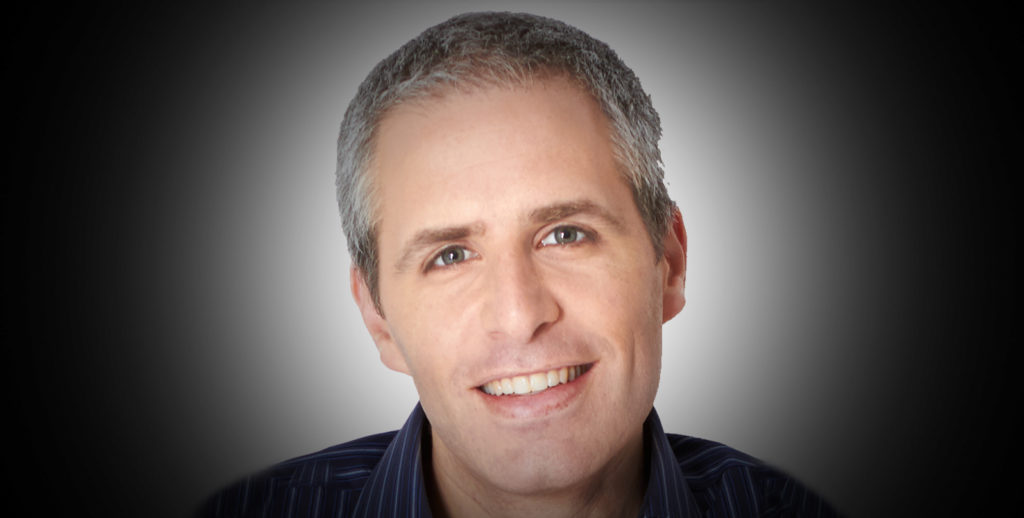 LOS ANGELES — Capital & Main announced today that award-winning reporter David Sirota will lead a new national investigative desk for the California-based publication. His coverage will focus on the country's historically high level of economic inequality, and the role of Wall Street, the private sector and government policy in perpetuating income disparity.
"I am thrilled to join one of the most promising young investigative publications in the country," said Sirota. "There has never been a greater need for aggressive nonpartisan reporting that scrutinizes how corporations, lawmakers and the super-rich wield political and economic power. Capital & Main has established a reputation as an intrepid source of hard-hitting investigative reporting. I am excited to expand their capacity to shine a spotlight on how and why America now has the highest level of economic inequality in the country's modern history."
Sirota will join Capital & Main as a full-time reporter this summer, and prior to that will consult with the publication on editorial content and partnerships. The new position was made possible in part by a grant from the Jonathan Logan Family Foundation in Oakland, CA.
Capital & Main is a non-profit publication founded in 2013 and its reporting has been co-published by (among others) The Atlantic, Time, The Guardian, Reuters, The Daily Beast, Slate, Grist, Fast Company, The Huffington Post and Newsweek. Capital & Main's reporting has won recognition from the Society of American Business Editors & Writers, the Southern California Journalism Awards and the Best of the West contest. Its reporters have been featured on (among others) PRI's The World, WNYC's The Takeaway, as well as on programs on KQED and KCRW.
Sirota has reported extensively on the relationship between money and politics, and has gained a reputation as a journalist willing to scrutinize public officials of both parties. During his career, he has become one of American journalism's most authoritative experts on complex financial systems including taxes, hedge funds, private equity and public pensions. He is a two-time winner of the Best in Business award from SABEW – most recently for his coverage of the 2017 Republican tax bill and its controversial "Corker kickback" provision. Before that, he won recognition from the Columbia Journalism Review for his reporting on how conflicts of interest shaped how Democratic Gov. Dan Malloy's administration oversaw a proposed health-care merger. Sirota has also won Ithaca College's Izzy Award and has been a finalist for UCLA's Gerald R. Loeb Award and Syracuse University's Mirror Award.
The New York Times has credited Sirota's Wall Street reporting for showing "that secrecy can hide high fees, low returns, excess risk and the identity of politically connected dealmakers." In one of its awards, SABEW said Sirota has produced "original, tenacious reporting that displayed a mastery of scouring documents, analyzing data and holding public officials accountable." The legendary late columnist Molly Ivins said, "Sirota is a new-generation populist who instinctively understands that the only real questions are 'Who's getting screwed?' and 'Who's doing the screwing?'"
"David Sirota is one of the finest investigative reporters in the country, and he promises to take Capital & Main's reporting on inequality and related issues to a whole different level," said Capital & Main board member Rick Wartzman, a former Wall Street Journal reporter, Los Angeles Times business editor and the author of four books, including The End of Loyalty: The Rise and Fall of Good Jobs in America. "David's fearless approach to holding the powerful to account is precisely what we need at this moment in time."
From 2014 to 2018 Sirota led International Business Times' investigative reporting team, where he broke major stories on how President Trump's top adviser evades ethics laws as he shapes policies that could enrich his firm; CFPB chief Mick Mulvaney's ties to the financial industry — and how he pressured regulators to back off predatory lending rules at the same time he was raking in cash from payday lenders; how Equifax lobbied against consumer protection rules just before its huge data breach; and how chemical companies that spewed toxins after Hurricane Harvey had worked to reduce safety regulations in the lead-up to the disaster.
In 2014, Sirota's investigative series for PandoDaily about public broadcasting compelled a PBS flagship station to return a $3.5 million contribution from a hedge fund billionaire. That same year, Sirota's investigative reporting about pensions for PandoDaily and then for International Business Times led the New Jersey state government to open a formal pay-to-play investigation and to divest state holdings in a venture capital firm. Sirota's reporting for International Business Times also led San Francisco officials to delay a proposed $3 billion investment in hedge funds.
"We have been longtime admirers of David's work, and couldn't imagine a better fit for our reporting on inequality," said Capital & Main publisher Danny Feingold. "David will give us the capacity to break important national stories on one of the country's great existential threats."
Sirota is also the author of two New York Times best-selling books, Hostile Takeover and The Uprising, as well as Back to Our Future, which became the basis for the National Geographic Channel's miniseries "The '80s: The Decade that Made Us." He appears frequently on MSNBC and CNN, and is the host of a podcast on economic, political and social issues.