Netflix's Wonderful World of Greed
Many of the miscreants exposed in Netflix's Dirty Money series take the "everyone else does it" defense. The misdeeds chronicled here underscore just how insidious and pervasive the grab for cash all around us is.

Each episode of Netflix's new documentary series, Dirty Money, depicts an instance where money is valued over everything else. As a whole the series makes it impossible not to feel that modern society is being held hostage by a sinister group of greedy robber barons who pilfer from the poor to line their gilded pockets. If the love of money is the root of all evil, these are the gardeners who nurture their sins with overwhelming avarice.
Everything from the air we breathe to the pills we pop, to even the syrup we put on our pancakes (more on that later), is fair game in the quest for riches. The series starts with an episode that drives home this theme firsthand for executive producer Alex Gibney.
Arguably the most accomplished documentarian working today, Gibney (who directs this first episode as well) reveals that his wife's purchase of a Volkswagen diesel was fueled by the promise propagated by the company that owning that car helped the environment. But a band of consumer activists discovered that the promise of cleaner air had taken a backseat to profit. Volkswagen had secretly installed a kill switch to cut off the environmental controls in each car once it is put in drive, the activists found, making it a vehicle for delivering poisonous fumes the moment the wheels start turning.
Throughout the series, Gibney et al focus on one particularly egregious entity to represent how that particular industry picks profit over people — describing Volkswagen, for instance, as ironically and knowingly "gassing the masses." In "Payday," the focus is on one particularly predatory lender who charges unsuspecting and struggling working people ridiculous markups buried in fine print. "Cartel Bank" reveals that HSBC bank knowingly laundered money for the drug cartels, indirectly leading to hundreds of thousands of deaths south of the border. The best of the bunch is "Drug Short," a shocking tale of how Wall Street short sellers exposed a cowardly drug company, Valeant, systematically raising drug prices with no regard for the ailing who used their products. Director Erin Lee Carr imbues the episode with the human cost of greed, and it makes one realize that Big Pharma and its abuses alone could be the subject of its own series. The only outlier is "The Maple Syrup Heist," a badly directed tale (lots of close-ups of highlighted words in documents!)  about Quebec's maple syrup monopoly, and emerges as sort of a cross between Fargo and Frontline, but not as good as either.
Many of those exposed in Dirty Money take the "everyone else does it" defense. While that may be true, it doesn't make their actions any less despicable. The dirty misdeeds chronicled here underscore just how insidious and pervasive the grab for cash all around us is. Which makes the final episode, titled "Confidence Man," so fitting. Ably directed by Fisher Stevens, it exposes one of the greediest, most dishonest and most corrupt figures in modern business. In great detail, it shows how a spoiled rich kid lied and cheated his way into the public consciousness and then parlayed that into fame and celebrity. But unlike in the other episodes, the crook in question does not get his due. In fact, the opposite happens, as we see Donald Trump ascend to the highest office in the land. The story of Don the Con serves as a sober and ominous denouement to the series, highlighting how we are now living in a world where the currency of our existence is cash over care, profit over people, money over everything. Dirty Money is a rare feat, a series that is, for the most part, profoundly riveting, reflective and relevant.
---
Copyright Capital & Main
Award-Winning Reporter David Sirota to Lead National Investigative Desk on Inequality for Capital & Main
The New York Times has credited Sirota's Wall Street reporting for showing "that secrecy can hide high fees, low returns, excess risk and the identity of politically connected dealmakers."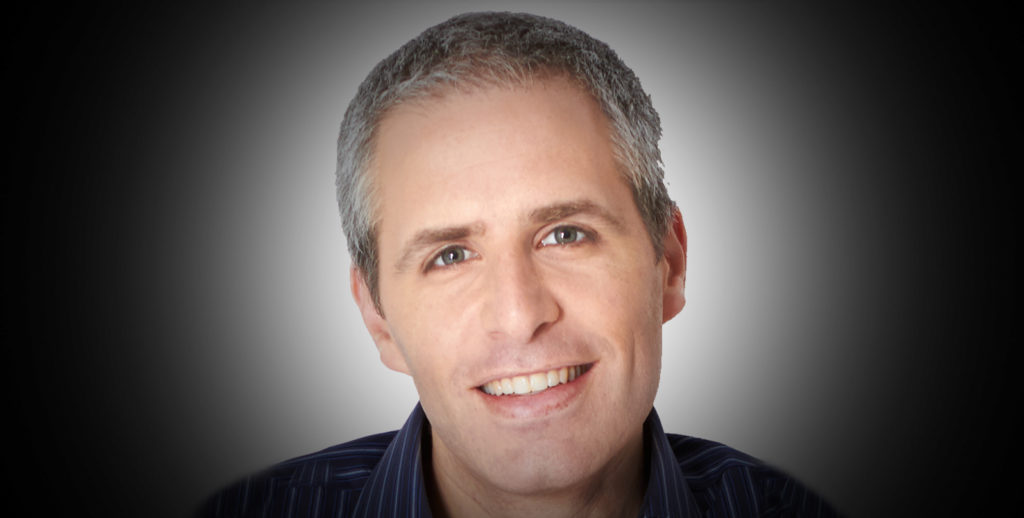 LOS ANGELES — Capital & Main announced today that award-winning reporter David Sirota will lead a new national investigative desk for the California-based publication. His coverage will focus on the country's historically high level of economic inequality, and the role of Wall Street, the private sector and government policy in perpetuating income disparity.
"I am thrilled to join one of the most promising young investigative publications in the country," said Sirota. "There has never been a greater need for aggressive nonpartisan reporting that scrutinizes how corporations, lawmakers and the super-rich wield political and economic power. Capital & Main has established a reputation as an intrepid source of hard-hitting investigative reporting. I am excited to expand their capacity to shine a spotlight on how and why America now has the highest level of economic inequality in the country's modern history."
Sirota will join Capital & Main as a full-time reporter this summer, and prior to that will consult with the publication on editorial content and partnerships. The new position was made possible in part by a grant from the Jonathan Logan Family Foundation in Oakland, CA.
Capital & Main is a non-profit publication founded in 2013 and its reporting has been co-published by (among others) The Atlantic, Time, The Guardian, Reuters, The Daily Beast, Slate, Grist, Fast Company, The Huffington Post and Newsweek. Capital & Main's reporting has won recognition from the Society of American Business Editors & Writers, the Southern California Journalism Awards and the Best of the West contest. Its reporters have been featured on (among others) PRI's The World, WNYC's The Takeaway, as well as on programs on KQED and KCRW.
Sirota has reported extensively on the relationship between money and politics, and has gained a reputation as a journalist willing to scrutinize public officials of both parties. During his career, he has become one of American journalism's most authoritative experts on complex financial systems including taxes, hedge funds, private equity and public pensions. He is a two-time winner of the Best in Business award from SABEW – most recently for his coverage of the 2017 Republican tax bill and its controversial "Corker kickback" provision. Before that, he won recognition from the Columbia Journalism Review for his reporting on how conflicts of interest shaped how Democratic Gov. Dan Malloy's administration oversaw a proposed health-care merger. Sirota has also won Ithaca College's Izzy Award and has been a finalist for UCLA's Gerald R. Loeb Award and Syracuse University's Mirror Award.
The New York Times has credited Sirota's Wall Street reporting for showing "that secrecy can hide high fees, low returns, excess risk and the identity of politically connected dealmakers." In one of its awards, SABEW said Sirota has produced "original, tenacious reporting that displayed a mastery of scouring documents, analyzing data and holding public officials accountable." The legendary late columnist Molly Ivins said, "Sirota is a new-generation populist who instinctively understands that the only real questions are 'Who's getting screwed?' and 'Who's doing the screwing?'"
"David Sirota is one of the finest investigative reporters in the country, and he promises to take Capital & Main's reporting on inequality and related issues to a whole different level," said Capital & Main board member Rick Wartzman, a former Wall Street Journal reporter, Los Angeles Times business editor and the author of four books, including The End of Loyalty: The Rise and Fall of Good Jobs in America. "David's fearless approach to holding the powerful to account is precisely what we need at this moment in time."
From 2014 to 2018 Sirota led International Business Times' investigative reporting team, where he broke major stories on how President Trump's top adviser evades ethics laws as he shapes policies that could enrich his firm; CFPB chief Mick Mulvaney's ties to the financial industry — and how he pressured regulators to back off predatory lending rules at the same time he was raking in cash from payday lenders; how Equifax lobbied against consumer protection rules just before its huge data breach; and how chemical companies that spewed toxins after Hurricane Harvey had worked to reduce safety regulations in the lead-up to the disaster.
In 2014, Sirota's investigative series for PandoDaily about public broadcasting compelled a PBS flagship station to return a $3.5 million contribution from a hedge fund billionaire. That same year, Sirota's investigative reporting about pensions for PandoDaily and then for International Business Times led the New Jersey state government to open a formal pay-to-play investigation and to divest state holdings in a venture capital firm. Sirota's reporting for International Business Times also led San Francisco officials to delay a proposed $3 billion investment in hedge funds.
"We have been longtime admirers of David's work, and couldn't imagine a better fit for our reporting on inequality," said Capital & Main publisher Danny Feingold. "David will give us the capacity to break important national stories on one of the country's great existential threats."
Sirota is also the author of two New York Times best-selling books, Hostile Takeover and The Uprising, as well as Back to Our Future, which became the basis for the National Geographic Channel's miniseries "The '80s: The Decade that Made Us." He appears frequently on MSNBC and CNN, and is the host of a podcast on economic, political and social issues.