Moonlighting Teachers Learn Hard Lessons from Uber
Co-published by The Nation
Alissa Quart reports on teachers who drive for Uber.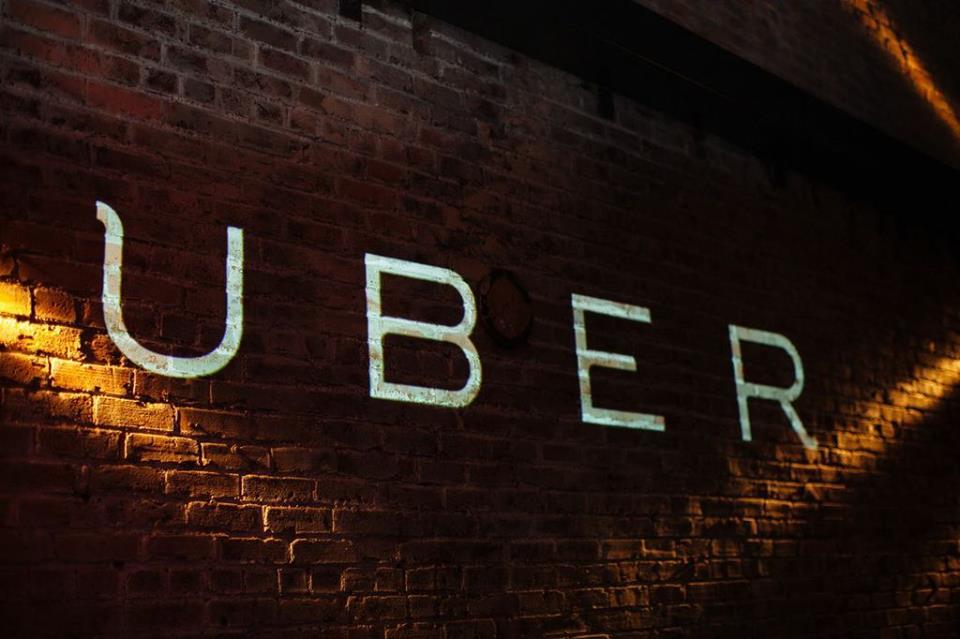 Co-published by The Nation
Matt Barry teaches history and economics to eleventh and twelfth graders at Live Oak High School, a public school in a suburb of San Jose, California. At 32, he's in his ninth year on the job, teaching 35 students in each class. But Barry also has a second life that's becoming increasingly common for American schoolteachers: He spends his after-school hours and weekends as an Uber driver in order to earn extra money.
Barry and his wife, Nicole, are both teachers, and each earns $69,000 per year, which should place them solidly within the middle class. If Silicon Valley hadn't sprawled around them, that's where they would be. But the explosion in wealth that has accompanied the tech boom has sent housing costs well beyond the reach of longtime working- and middle-class residents. In the town where Barry teaches, the median home price is $800,000, ensuring that the people who spend their days educating Live Oak students will never live near them. In Barry's own neighborhood of Gilroy, a 20-minute drive from his school, the median home price is $650,000. When Barry's child is born—Nicole is pregnant—the family will pay an additional $6,000 dollars in health insurance annually; if she takes time off, that will more than double, to $14,400.
Barry shocks his Uber passengers when he tells them about his day job as he shuttles them around ritzy Morgan Hill, where his high school is located. Between rides, he grades papers. Among teachers, he's not even the worst off—he and Nicole each earn an income, and they own their home. Even so, they are on the financial edge. "Teachers are killing themselves," he says. "I shouldn't be having to drive Uber 8 o'clock on a weekday. I just shut down from the mental toll: grading papers in between rides, thinking of what I could be doing instead of driving—like creating a curriculum."
Yet it's no accident that Barry is driving for Uber. For the last two years, the company has sponsored initiatives to encourage teachers to moonlight as chauffeurs. The campaigns differ from city to city and from year to year. In 2014, the Uber campaign's discomfiting motto was "Teachers: Driving Our Future." In 2015, Uber offered teachers in Chicago a summer job; to sweeten the deal, the ride-share company gave a $250 bonus to any teacher who signed up to drive by a certain date and completed 10 car trips. In Oregon, Uber notifies riders when their driver is a teacher and trumpets the fact that three percent of each fare goes back to the driver's classroom. The company also offers a $5,000 bonus to the school with the most active drivers.
Uber has promoted its teacher/driver initiative as an act of civic altruism, a perfect private-sector remedy to the failures of the public sphere. An Uber blogger named "Lindsey" gushed: "Every day teachers are asked to do more with less, constantly faced with new challenges and limited resources. Uber opens the door for more possibilities and delivers a meaningful impact to the communities we serve."
Yet beneath this feel-good veneer, there's a far more troubling reality: Teachers like Matt Barry are "asked to do more with less" because the public, and the politicians who represent us, don't value teachers enough to pay them more. This has been true since the dawn of this country's modern education system. But the consequences have grown particularly acute in boom regions like Silicon Valley, where the mismatch between teacher salaries and local housing costs has become ever more pronounced. In these places, wealthy residents shell out for custom-built houses with swimming pools and "super basements" but are rarely willing to pay higher taxes so that their teachers can afford to pay rent.
Uber has hailed this arrangement as an "opportunity" for teachers, a chance to boost their earnings while "dedicating their lives to shaping students' futures." It's supposedly a prime example of the "sharing economy" at work. Yet stripped of their gloss of generosity, Uber's teacher/driver campaigns also share in a more twisted Silicon Valley fantasy: low taxes, good schools—and your kid's teacher might drive you home after your expense-account meal with a venture capitalist!
Teaching has always been a poorly paid profession, particularly considering its educational requirements and responsibilities. Part of the reason for the lower pay is that at the dawn of the modern public-school system, teaching was considered "women's work," and thus the second income in families, according to Richard Ingersoll, a professor of education and sociology at the University of Pennsylvania. That's no longer the case, but the weak pay that reflects an earlier sexism endures.
To help make up the shortfall, teachers—even those who earn a 12-month salary—have often taken on an additional job during summer. What's new is the degree of desperation. Teachers who are chronically underpaid in places like Oklahoma are forced to rely on soup kitchens and food stamps in addition to second jobs. In Mandan, North Dakota, Rebecca Maloney, an elementary-school teacher and single mother with three kids, turned to the crowdfunding site GoFundMe to raise $1,000 for a career-development class at the local university. Meanwhile, teachers working in increasingly expensive locales like San Francisco and Chicago are forced into the lowest echelons of the gig economy or to work other side jobs like bartending in order to survive."
This summer, I spoke to a number of schoolteachers who are now racking up miles as Uber drivers. These include John Daniels, a history teacher at James Lick High School in east San Jose, California, who has started giving rides for Uber in his Toyota 4Runner on Thursday and Friday nights, and Anthony Arinwine, a first-grade teacher at Malcolm X Academy in San Francisco, who spends 20 hours per week driving for the company in his Nissan Altima.
"My rent was increasing, and the cost of utilities was going up," he explains. "My normal salary"—$70,000—"didn't have a lot left over compared to previous years." Though San Francisco boasts some of the highest rents in the state, with the median rent for a one-bedroom apartment at $3,500 a month compared to a statewide median of $1,750, San Francisco's school district ranks 528th in terms of teacher pay out of the 821 districts in California. As Arinwine watched his rent for a one-bedroom apartment in the East Bay jump from $1,300 to $1,500 and then to $2,000, he began driving for the ride-share company, often late into the night. Despite driving on the side, he eventually had to give up the apartment. Now he's renting a room from a friend. "I'm not able to buy a house. I may have to move to a state that's less expensive, unless I get married and have a dual income," says Arinwine. His parents, a civilian worker in the military, now retired, and a clerk at the police department, only attended "some junior college." Yet he describes them as more financially comfortable dwelling in Orange County, where they lived until recently, than he is in the Bay Area. "I couldn't afford to have a child on my income. I can't imagine giving kids what they need to be happy. I thought I'd not be worrying about money by now," adds Arinwine, who is 46. "I thought I'd be making my way to retirement."
For Uber, the struggles of these economically challenged teachers represent a dual opportunity: a marketing coup as well as a ready labor force. When Uber started to take off three years ago, the company's CEO, Travis Kalanick, claimed that working for Uber could be a full-time job, with drivers making as much as $100,000 a year. But when reporters examined Uber drivers' pay stubs, they discovered this was far from the truth. In recent years, with the help of former Obama campaign manager David Plouffe, who was hired in 2014 as a senior vice president, Uber has been trying to market itself as the ride service that employs struggling middle-class people, not only teachers but municipal workers, nurses, journalists, and academics. (Plouffe has since been replaced and is now serving as a "strategic adviser" to the company.) "Uber has been extremely clever at finding occupations like this—they say that this is your neighbor driving for extra money," notes Steven Hill, author of Raw Deal: How the "Uber Economy" and Runaway Capitalism Are Screwing American Workers.
When I reached out to Uber for comment, Michael Amodeo, an Uber spokesman, directed me to an essay that Plouffe had written for Medium that gave Uber's PR strategy a civic-minded bent. Freelancing for Uber, writes Plouffe, serves as the "pay raise they [the drivers] have not received in their other jobs." In an e-mail, Amodeo asserted that "What we've learned is that teachers and educators see Uber as a flexible way to make money with their car."
Little of the desperation I heard from drivers comes across in Uber's marketing campaign. Instead, the company's website teems with cherry-picked profiles of middle-class Uber drivers who ride-share as a way to collect extra spending money. Monique, a schoolteacher in New Orleans with "12 years of teaching experience under her belt," turned to Uber to "help during the 2015 holiday season." For nurse-cum–Uber driver Rory, "Driving is just 'a hobby.'… Rory is, in fact, a full-time nurse at Hartford Hospital, working the night shift from 7 p.m.-7 a.m. three days a week. Though he has a tough schedule, he enjoys having four days off in a row"—which he uses to drive for Uber to "help with my car payments." Another of the drivers profiled is a frustrated special-education teacher sick of doing "paperwork" rather than working with children; she started driving for Uber to help pay for a renovation for her porch.
These testimonies, accompanied by inspirational videos of real-life driver/teachers on YouTube, fit nicely with Uber's portrait of its "UberEducators" as wholesome, hardworking professionals. But they also telegraph something else: that Uber's workers have turned to driving not as a full-time profession, but as a second job.
"People who drive with Uber value the freedom to push a button rather than punch a clock." —Michael Amodeo, Uber spokesman
This is a useful message for Uber, which has been working hard to push the idea that its 450,000 drivers are independent contractors, not employees of the company. As employees, drivers would be entitled to a minimum wage, overtime pay, and basic labor protections, and full-time drivers could be eligible for benefits—things that would strike at the very core of Uber's business model.
Many drivers, along with leading labor advocates, don't agree that Uber's drivers are independent contractors and have begun challenging the company in court. Uber is currently fending off nearly a dozen lawsuits alleging that it has misclassified its workers, including a sprawling class-action suit filed on behalf of drivers in California and Massachusetts. (In April, the company agreed to settle with the plaintiffs, promising $100 million in exchange for the right to continue classifying the drivers as contractors, but in August the judge rejected the settlement.) When I asked Amodeo via e-mail whether Uber drivers were employees or contractors, his answer was curt: "People who drive with Uber are independent contractors…. They value their independence—the freedom to push a button rather than punch a clock."
It remains to be seen whether Uber, valued at $62.5 billion at the end of 2015, will get its way. What is clear is that the continuing crisis in teachers' pay won't be going away with the touch of an app.
Uber is hardly the first company to exploit the financial vulnerability of teachers—and the desperation of public schools more broadly—to score PR points. Amazon, Boeing, Bank of America, and other corporations have played the part of school benefactor, offering everything from reward programs to school supplies. And their largesse is often welcome. In a world in which teachers can't pay their rent—and students don't have access to basics like textbooks—they may have no other choice.
And yet, there must be other options—other answers for teachers besides grading papers while idling at red lights.
In recent years, a handful of local governments have begun to offer partial solutions, most notably in the form of housing-assistance programs for teachers. In Los Angeles, Milwaukee, and Hertford, North Carolina, among other places, school districts have invested in faculty housing as a way to keep up with the cost of real estate. Three years ago, Newark opened Teachers Village, a six-building complex that includes residential housing marketed to teachers as well as retail stores. Thanks to the oil boom, the cost of living in Williston, North Dakota, rose sharply, and the school district offered subsidized housing in response. "The cost of housing went up to $2,000 dollars a month, [while] first-year teachers made about $30,000 to $32,000 a year," says Kelly Hagen, a communications director for North Dakota United, a state teachers union. "When the teachers weren't living together in the affordable housing, they were sometimes living in the most decrepit places and not able to afford food."
Affordable teacher housing is one fix. But the larger problem of undervalued—and underpaid—teachers persists. "It should be a warning sign to us that teachers have to grade papers between giving lifts," says the University of Pennsylvania's Ingersoll. "Just look at high-test-scoring Asian nations, where teachers are in the top of their college classes and are well paid. How do we compare?" Matthew Hardy, communications director for the United Educators of San Francisco, has seen the fallout of this country's failure to support its teachers. "Due to the cost of housing, the district is unable to recruit and maintain professionals. Too many of them just leave to go to higher-paying suburbs or out of state."
Jodi Zipkoff is a special-education paraprofessional at San Francisco's Mission High School who drives for Lyft (Uber's chief competitor) because, she says, if she wants to live in San Francisco, she has no other choice: She makes just over $20 an hour working with public-school students with cerebral palsy, and makes more money ride-sharing than she does helping kids. She drives for Lyft seven days a week, 30 to 35 hours a week, during the summer, plus weekends during the school year.
When I catch up with Matt Barry, the history teacher and expectant father, at the end of the summer, he says he's not driving anymore. "You don't make much money in the summer, and the surges have gone down," he explains. Since he and his wife are expecting their first child, however, he's come up with another way to make a little extra money—he and Nicole rented their house out to golf caddies for the US Women's Open.
---
This story was produced with support from the Economic Hardship Reporting Project.
California's Schools Chief: Why a Low-Profile Job Matters — And Is Awash in Election Money
Whoever is elected Superintendent of Public Instruction in November will have a historic opportunity to correct the course of a system in which the public good has increasingly been compromised by the competing demands of private interest.
---
What makes the superintendent far more than a glorified administrator is the authority that comes with a popularly elected mandate.
---
The most persuasive evidence that the California Dream is rooted in Enlightenment notions of free public education, democratic governance and equity can be found in the state's founding document. Not only does the 1849 Constitution sketch out the contours of public schools, accountability, a funding mechanism and a Department of Education, but the framers stipulate that it be led by an elected State Superintendent of Public Instruction (SPI).
Fast-forward 169 years to the election of a new superintendent and the latest test of California's commitment to its foundational cornerstone. The stakes are high. Though California spends 40 percent (or $56 billion) of its $138 billion budget on its six-million student public school system, the past four decades have seen the state slip from among the top-five states for school funding to consistently ranking in the bottom five. Whoever is elected on November 6 will have a historic opportunity to correct the course of a system in which the public good has increasingly been compromised by the competing demands of private interest.
What, exactly, does the superintendent do? The political shorthand typically describes the $175,000-a-year position as Sacramento's elected equivalent to Betsy DeVos, the Trump-appointed U.S. Secretary of Education.
---
The superintendent can use the post's bully pulpit to act as a super-lobbyist
on behalf of students.
---
On paper, the SPI interprets regulations, sets curriculum and teaching standards, collects school accountability data and manages the day-to-day business of the sprawling California Department of Education. The superintendent is thus an implementer but not a maker of policy — which is the bailiwick of the governor and his appointed president of the State Board of Education.
But those roles represent a great deal of power, and not just for their direct impact on California students and their families. Jack O'Connell, whose two-term tenure as schools superintendent immediately preceded Tom Torlakson's election as superintendent in 2010, says the sheer size of the California Department of Education means that decisions by its superintendent reverberate far beyond state borders.
"There's an organization that all 50 state superintendents belong to," notes O'Connell, "and there's a line on their agenda — 'Hey California, what's happening?' Because [we're doing] what's going to come next [elsewhere]. So when we start requiring algebra in eighth grade, textbook companies are going to start putting algebra in eighth grade, and those are the same textbooks that other states are going to use."
What ultimately makes the SPI far more than a glorified administrator or compliance officer is the authority that comes from having a mandate. Unlike the 37 states that follow the federal model by appointing the chief executive of their education agencies, California is among a select group that gives voters the final say. Winning a statewide election translates into power, says Julian Vasquez Heilig, a professor of educational leadership and policy studies, and the director of the Doctorate in Educational Leadership at California State University, Sacramento.
"You look at other states, like Texas, [where] the Commissioner of Education is appointed. This position is different," Heilig explains. "The Superintendent of Public Instruction is not beholden to the governor but is setting an agenda for education. So it's a really important office. Teacher associations have [the superintendent race] as one of their top priorities, because they understand the sort of independence that this elected official has."
That institutional independence, plus the opportunities afforded by the SPI's automatic seat on the State Board of Education, has evolved into an almost mystical power of personal persuasion. Superintendents often refer to it as "the bully pulpit," though during the 1960s, that term was realized in its worst sense — when populist Republican segregationist Max L. Rafferty used his pulpit for declaring war on the counterculture, and became a national figure in the process.
In its best sense, however, the SPI can use those powers of persuasion and independence to act as a kind of super-lobbyist and coalition-builder from inside or outside the state schools bureaucracy to advocate for students. Democrat Bill Honig, who spent a decade in the job from 1983 to 1993, was renowned for his public battles with Republican Governor George Deukmejian. In 1990, that meant organizing a statewide resistance against Deukmejian's attempted cut of $800 million from the schools. Honig calls it the "convening power," and he credits Torlakson's mastery of it, in tandem with Jerry Brown, for transformative changes like Local Control Funding Formulas, alternative school-accountability measures and bringing Common Core to California.
"This is a very complex educational system in California, with local school districts and boards, and teachers, unions, counties, the Department of Ed and the State Board," Honig says. "I mean, there's a lot of moving parts. When we are the most effective is when we're moving in a common direction under a common philosophy, and that's what's happened in the last eight years under Brown and [board president] Michael Kirst and Tom Torlakson."
Democrat Delaine Eastin concurs. State schools superintendent from 1995 to 2003, Eastin had to operate under both the governorships of Republican Pete Wilson and Democrat Gray Davis. It was under Wilson that she similarly found herself politically isolated and facing a hostile governor, who she also had to sue for illegally withholding money from schools. She adds, however, that effective independence can also depend on the determination of the individual occupying the office.
"Having a voice at the table that's steadfast and articulate is really important," Eastin says. "The superintendent can be ineffective if the superintendent sits on his hands, or her hands. But it is important that the superintendent be nimble and to not paint with too broad a brush. … Sometimes you have to go toe to toe."
The superintendent race has already attracted the inflationary levels of campaign spending by education PACs and independent expenditure committees that critics say is rattling the integrity of California elections. But the June gubernatorial primary reached a new spending height with a political belly flop that was solely the work of a PAC controlled by the California Charter Schools Association (CCSA). In a failed attempt to boost the election hopes of pro-charter candidate Antonio Villaraigosa, the charter lobbying group dropped $22 million into the former Los Angeles mayor's flagging campaign against Lieutenant Governor Gavin Newsom.
Now, five weeks out from the general election, the only option open for charter school forces is to repeat that performance by pulling out the money stops in the superintendent's race, where Marshall Tuck, a former Los Angeles charter school operator in his second run for superintendent, is facing teachers-backed Tony Thurmond, a progressive Assemblymember and former social worker from Richmond. The two Democrats finished the primary with Tuck barely edging out Thurmond, 37 to 35.6 percent. Although officially nonpartisan, the PAC spending makes the race the latest proxy for the broader battle between progressives and neoliberals for the soul of California's fractious Democratic Party.
Because charters are ground zero for that fight in California education, it's little surprise that Tuck and Thurmond's sharpest differences revolve around fixes to the state's deeply divisive charter school law. Public schools have long complained that the law's authorization and funding mechanisms doom struggling schools and push fiscally stressed districts into insolvency. Thurmond has said he'd consider supporting a "pause" to new charters; Tuck has flatly rejected any brake to charter expansion but would give extra funding to districts hemorrhaging enrollment to keep them afloat during downsizing.
The issue has made Superintendent the only non-ballot initiative race to make the California Fair Political Practices Commission website's "Top Ten" list of heaviest PAC spending for the general election. Recent filings with California Secretary of State show the Tuck campaign far out front in the super-PAC money race, with Tuck at $14.3 million, mostly from EdVoice for the Kids PAC, a charter PAC associated with Reed Hastings, the billionaire Netflix CEO and a major charter school funder. The Thurmond campaign stands at roughly $5 million, mostly from unions. (Disclosure: Some of Thurmond's campaign contributors are financial supporters of this website.)
At the end of the day, the effectiveness of any superintendent hinges on an ability to strike an amicable working partnership with the State Board of Education and the governor — to move an agenda in "a common direction" under a common philosophy. And if bad blood left by the charter lobby's bare-knuckle primary campaign against Gavin Newsom should mean that a Superintendent Tuck wouldn't be off to a running start with a Governor Newsom, there's still plenty of common ground between the two camps on school funding, early education, California's teacher crisis and closing the achievement gap.
But whoever wins, there remains a unique opportunity for a superintendent and governor on the same philosophical page to change the paradigm for reform and bring peace to a destructive quarter-century of charter-versus-public school warfare that has come mostly at the expense of students.
---
Copyright Capital & Main