Moonlighting Teachers Learn Hard Lessons from Uber
Co-published by The Nation
Alissa Quart reports on teachers who drive for Uber.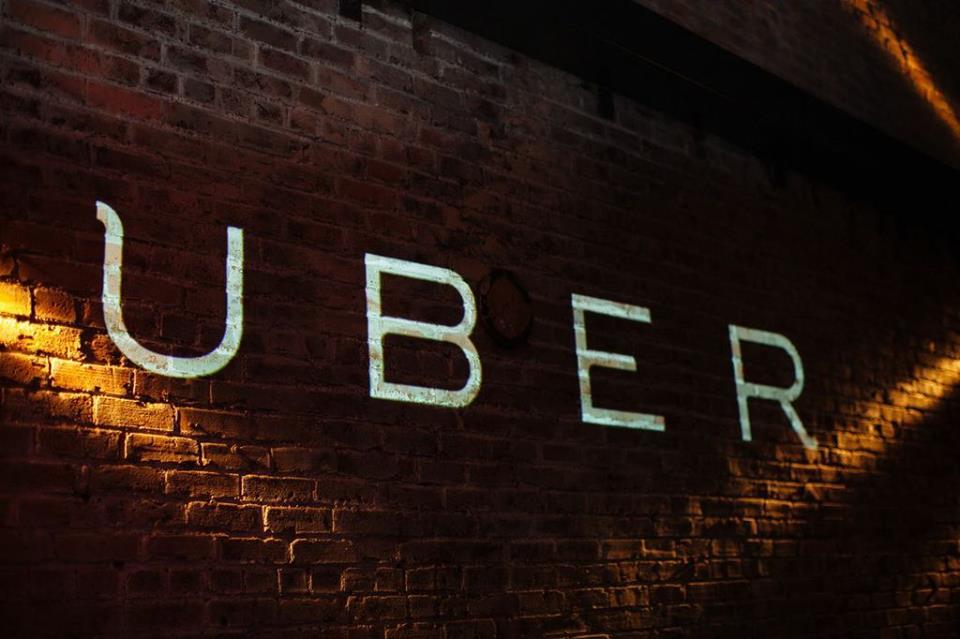 Co-published by The Nation
Matt Barry teaches history and economics to eleventh and twelfth graders at Live Oak High School, a public school in a suburb of San Jose, California. At 32, he's in his ninth year on the job, teaching 35 students in each class. But Barry also has a second life that's becoming increasingly common for American schoolteachers: He spends his after-school hours and weekends as an Uber driver in order to earn extra money.
Barry and his wife, Nicole, are both teachers, and each earns $69,000 per year, which should place them solidly within the middle class. If Silicon Valley hadn't sprawled around them, that's where they would be. But the explosion in wealth that has accompanied the tech boom has sent housing costs well beyond the reach of longtime working- and middle-class residents. In the town where Barry teaches, the median home price is $800,000, ensuring that the people who spend their days educating Live Oak students will never live near them. In Barry's own neighborhood of Gilroy, a 20-minute drive from his school, the median home price is $650,000. When Barry's child is born—Nicole is pregnant—the family will pay an additional $6,000 dollars in health insurance annually; if she takes time off, that will more than double, to $14,400.
Barry shocks his Uber passengers when he tells them about his day job as he shuttles them around ritzy Morgan Hill, where his high school is located. Between rides, he grades papers. Among teachers, he's not even the worst off—he and Nicole each earn an income, and they own their home. Even so, they are on the financial edge. "Teachers are killing themselves," he says. "I shouldn't be having to drive Uber 8 o'clock on a weekday. I just shut down from the mental toll: grading papers in between rides, thinking of what I could be doing instead of driving—like creating a curriculum."
Yet it's no accident that Barry is driving for Uber. For the last two years, the company has sponsored initiatives to encourage teachers to moonlight as chauffeurs. The campaigns differ from city to city and from year to year. In 2014, the Uber campaign's discomfiting motto was "Teachers: Driving Our Future." In 2015, Uber offered teachers in Chicago a summer job; to sweeten the deal, the ride-share company gave a $250 bonus to any teacher who signed up to drive by a certain date and completed 10 car trips. In Oregon, Uber notifies riders when their driver is a teacher and trumpets the fact that three percent of each fare goes back to the driver's classroom. The company also offers a $5,000 bonus to the school with the most active drivers.
Uber has promoted its teacher/driver initiative as an act of civic altruism, a perfect private-sector remedy to the failures of the public sphere. An Uber blogger named "Lindsey" gushed: "Every day teachers are asked to do more with less, constantly faced with new challenges and limited resources. Uber opens the door for more possibilities and delivers a meaningful impact to the communities we serve."
Yet beneath this feel-good veneer, there's a far more troubling reality: Teachers like Matt Barry are "asked to do more with less" because the public, and the politicians who represent us, don't value teachers enough to pay them more. This has been true since the dawn of this country's modern education system. But the consequences have grown particularly acute in boom regions like Silicon Valley, where the mismatch between teacher salaries and local housing costs has become ever more pronounced. In these places, wealthy residents shell out for custom-built houses with swimming pools and "super basements" but are rarely willing to pay higher taxes so that their teachers can afford to pay rent.
Uber has hailed this arrangement as an "opportunity" for teachers, a chance to boost their earnings while "dedicating their lives to shaping students' futures." It's supposedly a prime example of the "sharing economy" at work. Yet stripped of their gloss of generosity, Uber's teacher/driver campaigns also share in a more twisted Silicon Valley fantasy: low taxes, good schools—and your kid's teacher might drive you home after your expense-account meal with a venture capitalist!
Teaching has always been a poorly paid profession, particularly considering its educational requirements and responsibilities. Part of the reason for the lower pay is that at the dawn of the modern public-school system, teaching was considered "women's work," and thus the second income in families, according to Richard Ingersoll, a professor of education and sociology at the University of Pennsylvania. That's no longer the case, but the weak pay that reflects an earlier sexism endures.
To help make up the shortfall, teachers—even those who earn a 12-month salary—have often taken on an additional job during summer. What's new is the degree of desperation. Teachers who are chronically underpaid in places like Oklahoma are forced to rely on soup kitchens and food stamps in addition to second jobs. In Mandan, North Dakota, Rebecca Maloney, an elementary-school teacher and single mother with three kids, turned to the crowdfunding site GoFundMe to raise $1,000 for a career-development class at the local university. Meanwhile, teachers working in increasingly expensive locales like San Francisco and Chicago are forced into the lowest echelons of the gig economy or to work other side jobs like bartending in order to survive."
This summer, I spoke to a number of schoolteachers who are now racking up miles as Uber drivers. These include John Daniels, a history teacher at James Lick High School in east San Jose, California, who has started giving rides for Uber in his Toyota 4Runner on Thursday and Friday nights, and Anthony Arinwine, a first-grade teacher at Malcolm X Academy in San Francisco, who spends 20 hours per week driving for the company in his Nissan Altima.
"My rent was increasing, and the cost of utilities was going up," he explains. "My normal salary"—$70,000—"didn't have a lot left over compared to previous years." Though San Francisco boasts some of the highest rents in the state, with the median rent for a one-bedroom apartment at $3,500 a month compared to a statewide median of $1,750, San Francisco's school district ranks 528th in terms of teacher pay out of the 821 districts in California. As Arinwine watched his rent for a one-bedroom apartment in the East Bay jump from $1,300 to $1,500 and then to $2,000, he began driving for the ride-share company, often late into the night. Despite driving on the side, he eventually had to give up the apartment. Now he's renting a room from a friend. "I'm not able to buy a house. I may have to move to a state that's less expensive, unless I get married and have a dual income," says Arinwine. His parents, a civilian worker in the military, now retired, and a clerk at the police department, only attended "some junior college." Yet he describes them as more financially comfortable dwelling in Orange County, where they lived until recently, than he is in the Bay Area. "I couldn't afford to have a child on my income. I can't imagine giving kids what they need to be happy. I thought I'd not be worrying about money by now," adds Arinwine, who is 46. "I thought I'd be making my way to retirement."
For Uber, the struggles of these economically challenged teachers represent a dual opportunity: a marketing coup as well as a ready labor force. When Uber started to take off three years ago, the company's CEO, Travis Kalanick, claimed that working for Uber could be a full-time job, with drivers making as much as $100,000 a year. But when reporters examined Uber drivers' pay stubs, they discovered this was far from the truth. In recent years, with the help of former Obama campaign manager David Plouffe, who was hired in 2014 as a senior vice president, Uber has been trying to market itself as the ride service that employs struggling middle-class people, not only teachers but municipal workers, nurses, journalists, and academics. (Plouffe has since been replaced and is now serving as a "strategic adviser" to the company.) "Uber has been extremely clever at finding occupations like this—they say that this is your neighbor driving for extra money," notes Steven Hill, author of Raw Deal: How the "Uber Economy" and Runaway Capitalism Are Screwing American Workers.
When I reached out to Uber for comment, Michael Amodeo, an Uber spokesman, directed me to an essay that Plouffe had written for Medium that gave Uber's PR strategy a civic-minded bent. Freelancing for Uber, writes Plouffe, serves as the "pay raise they [the drivers] have not received in their other jobs." In an e-mail, Amodeo asserted that "What we've learned is that teachers and educators see Uber as a flexible way to make money with their car."
Little of the desperation I heard from drivers comes across in Uber's marketing campaign. Instead, the company's website teems with cherry-picked profiles of middle-class Uber drivers who ride-share as a way to collect extra spending money. Monique, a schoolteacher in New Orleans with "12 years of teaching experience under her belt," turned to Uber to "help during the 2015 holiday season." For nurse-cum–Uber driver Rory, "Driving is just 'a hobby.'… Rory is, in fact, a full-time nurse at Hartford Hospital, working the night shift from 7 p.m.-7 a.m. three days a week. Though he has a tough schedule, he enjoys having four days off in a row"—which he uses to drive for Uber to "help with my car payments." Another of the drivers profiled is a frustrated special-education teacher sick of doing "paperwork" rather than working with children; she started driving for Uber to help pay for a renovation for her porch.
These testimonies, accompanied by inspirational videos of real-life driver/teachers on YouTube, fit nicely with Uber's portrait of its "UberEducators" as wholesome, hardworking professionals. But they also telegraph something else: that Uber's workers have turned to driving not as a full-time profession, but as a second job.
"People who drive with Uber value the freedom to push a button rather than punch a clock." —Michael Amodeo, Uber spokesman
This is a useful message for Uber, which has been working hard to push the idea that its 450,000 drivers are independent contractors, not employees of the company. As employees, drivers would be entitled to a minimum wage, overtime pay, and basic labor protections, and full-time drivers could be eligible for benefits—things that would strike at the very core of Uber's business model.
Many drivers, along with leading labor advocates, don't agree that Uber's drivers are independent contractors and have begun challenging the company in court. Uber is currently fending off nearly a dozen lawsuits alleging that it has misclassified its workers, including a sprawling class-action suit filed on behalf of drivers in California and Massachusetts. (In April, the company agreed to settle with the plaintiffs, promising $100 million in exchange for the right to continue classifying the drivers as contractors, but in August the judge rejected the settlement.) When I asked Amodeo via e-mail whether Uber drivers were employees or contractors, his answer was curt: "People who drive with Uber are independent contractors…. They value their independence—the freedom to push a button rather than punch a clock."
It remains to be seen whether Uber, valued at $62.5 billion at the end of 2015, will get its way. What is clear is that the continuing crisis in teachers' pay won't be going away with the touch of an app.
Uber is hardly the first company to exploit the financial vulnerability of teachers—and the desperation of public schools more broadly—to score PR points. Amazon, Boeing, Bank of America, and other corporations have played the part of school benefactor, offering everything from reward programs to school supplies. And their largesse is often welcome. In a world in which teachers can't pay their rent—and students don't have access to basics like textbooks—they may have no other choice.
And yet, there must be other options—other answers for teachers besides grading papers while idling at red lights.
In recent years, a handful of local governments have begun to offer partial solutions, most notably in the form of housing-assistance programs for teachers. In Los Angeles, Milwaukee, and Hertford, North Carolina, among other places, school districts have invested in faculty housing as a way to keep up with the cost of real estate. Three years ago, Newark opened Teachers Village, a six-building complex that includes residential housing marketed to teachers as well as retail stores. Thanks to the oil boom, the cost of living in Williston, North Dakota, rose sharply, and the school district offered subsidized housing in response. "The cost of housing went up to $2,000 dollars a month, [while] first-year teachers made about $30,000 to $32,000 a year," says Kelly Hagen, a communications director for North Dakota United, a state teachers union. "When the teachers weren't living together in the affordable housing, they were sometimes living in the most decrepit places and not able to afford food."
Affordable teacher housing is one fix. But the larger problem of undervalued—and underpaid—teachers persists. "It should be a warning sign to us that teachers have to grade papers between giving lifts," says the University of Pennsylvania's Ingersoll. "Just look at high-test-scoring Asian nations, where teachers are in the top of their college classes and are well paid. How do we compare?" Matthew Hardy, communications director for the United Educators of San Francisco, has seen the fallout of this country's failure to support its teachers. "Due to the cost of housing, the district is unable to recruit and maintain professionals. Too many of them just leave to go to higher-paying suburbs or out of state."
Jodi Zipkoff is a special-education paraprofessional at San Francisco's Mission High School who drives for Lyft (Uber's chief competitor) because, she says, if she wants to live in San Francisco, she has no other choice: She makes just over $20 an hour working with public-school students with cerebral palsy, and makes more money ride-sharing than she does helping kids. She drives for Lyft seven days a week, 30 to 35 hours a week, during the summer, plus weekends during the school year.
When I catch up with Matt Barry, the history teacher and expectant father, at the end of the summer, he says he's not driving anymore. "You don't make much money in the summer, and the surges have gone down," he explains. Since he and his wife are expecting their first child, however, he's come up with another way to make a little extra money—he and Nicole rented their house out to golf caddies for the US Women's Open.
---
This story was produced with support from the Economic Hardship Reporting Project.

Baby Money: Can Cash Allowances Help Young Brains Grow?
Higher income has been found to correlate with larger surface area of the brain, especially in those parts associated with executive function and language.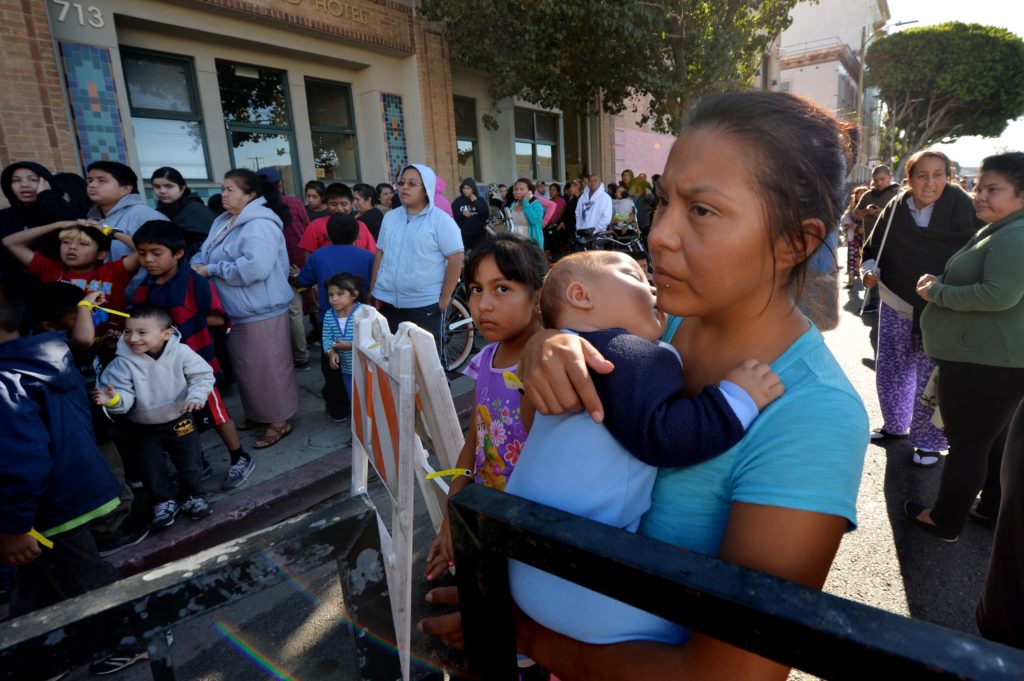 Co-published by The American Prospect
Ever since the election of a Republican majority in Congress in 1994, the trend in assistance to the poor has been to reduce it. Work requirements for recipients, time limits on assistance and stricter eligibility conditions to receive food stamps were all part of the 1996 welfare reform overhaul signed by President Bill Clinton. The result was fewer kids receiving aid, and those who did received less money. In 2015, while 15 million American children, or about 21 percent, grow up in homes with incomes below the official poverty line—which many children's policy experts maintain is set far too low—just 2.3 million of them received welfare benefits, down from a peak of 9.5 million in 1993. (The poverty rate was even higher in California.)
But what if mothers in poverty received a cash handout every month, beginning shortly after they gave birth—no questions asked? And what if, by enabling those moms to buy toys or books, move to a different neighborhood, afford better childcare, attend continuing education classes, or just reduce the amount of stress they experience from not having to worry about money all the time, those extra funds resulted in their children's brains growing more than they would have without the money?
That's the idea behind a groundbreaking study conceived by Greg J. Duncan, an economist at University of California, Irvine who studies the relationship between family income and children's achievement and attainment as adults. Already five years in to the work, Duncan and the team of three social scientists and one neuroscientist he has assembled hope to begin recruiting subjects next year.
"Politically, the question is very important," said Katherine Magnuson, an associate director of the Institution for Research on Poverty at the University of Wisconsin, Madison and one of the designers of the study. "People in Washington talk about the pluses and minuses of programs that put money in people's pockets or take it out, and we need to understand the consequences of their decisions in terms of children."
Evidence that poverty manifests in children's development has been building for years. "Childhood socioeconomic status is strongly associated with IQ, graduation rates and test scores," said Kimberly G. Noble, MD Ph.D., the team's neuroscientist and a pediatrician and associate professor of neuroscience and education at Columbia University's Teachers College. The gap emerges early and widens through the elementary school years. Children who score poorly relative to other students on intelligence assessment but come from families of high socioeconomic status—which combines income, parent education level, parent occupation and occupational prestige—see their scores go up, relative to other kids, over time; kids who score high early on but are in low socioeconomic-status families see their scores fall.
Early in her career, Noble wanted to know which particular cognitive skills were associated with socioeconomic status. A 2007 paper she and colleagues published in Developmental Science showed that the greatest differences were in language, memory and executive function (the ability to plan and focus). Just the skills, in other words, most needed in a 21st century economy.
Exposure to violence has been shown to effectively age children prematurely, according to research published in 2012.
That led Noble to more questions: "How do differences in cognitive skill relate to differences in brain structure?" In 2012, she and colleagues found that higher family income is associated with a larger hippocampus, the part of the brain believed to govern memory and emotion. Income was also found to correlate with larger surface area of the brain, especially in those parts associated with executive function and language.

In 2015, Noble published data that extended this finding to the cerebral cortex. Four labs, independently of one another, have since replicated this research. While it wouldn't be possible to predict a kid's brain size from his parents' income—plenty of kids from well-off homes had smaller surface areas to their brains than some of the kids in poorer homes—Noble's paper showed the effect was strongest among the most disadvantaged children. "The proportional differences in income were associated with greater differences in brain structure among the worst-off kids," she said.

Media trumpeted the research with headlines like, "How Poverty Changes the Brain." But Noble knew that her results were only associational. "We can say differences in family income are associated with differences in brain structure but we can't say what's causing what," she said. "Is it other things, meaning that changing income might not make a difference?"

Then, several years ago, fate intervened. Noble met with a graduate student whom Columbia had randomly matched her with to mentor, and they got to chit-chatting. The student asked about her research, and after Noble answered, she recalls, the student mentioned that her father does similar work, but as an economist. "Well, there's like one economist in the world, maybe two, who fits that description," Noble said. "So I looked at her ID badge and said, 'Wait—is your dad Greg Duncan?'"

It was, and he happened to be in New York at the time. So the two professors had lunch.

"I'd always wanted to meet her," Duncan said of Noble. He knew that a $4,000 increase in annual income prenatally to age 2 can mean a 19 percent increase in the child's earnings as an adult. He told her of an idea of his: What if they could do an experiment that alleviates poverty and test causally the effects on child development? "She knew what the problem was with non-experiential data," Duncan said. "A lot of neuroscientists in this area take the work and say 'poverty destroys brains,' but she understood the value of random assignment." Noble told Duncan that if he ever developed this idea into an experiment, count her in.

Duncan soon spoke to some social scientists he had worked with before and assembled a team with the right combination of skills necessary to pull off a study to measure the effects of income on the developing brain during the first three years of life. They would need to find subjects, evaluate parent stress and parent involvement, and—Noble's specialty—measure brain activity.

Their study will recruit mothers who are in hospitals to give birth, with incomes no greater than the federal poverty threshold, and randomly assign them to one of two groups: Members of the treatment group will receive $333 per month as an automatic deposit on a debit card. Mothers in the control group will receive $20 per month. The researchers plan to recruit 250 new moms at each of four sites, chosen to represent a diversity of state benefits offered and of racial or ethnic composition, 

among other things. After they secure agreements to participate, researchers will interview the moms for 20 minutes. "You'd be surprised at how hard it is to give away money," said Magnuson, who is a former student of Duncan's. Special legislation had to be passed in Nebraska and Minnesota, two of the study sites, so the income would not threaten participants' eligibility for public benefits and thereby negate the "treatment."
Poor neighborhoods can have physiological effects: A mother's address at pregnancy predicted cortisol response and length of DNA sequences that protect infant chromosomes.
At 12 months, researchers will conduct a longer interview by telephone. When the children reach age 2, the researchers will conduct home visits and collect hair and saliva samples to test them for cortisol levels, an indicator of stress that has been shown to damage the developing brain. Researchers will also videotape the mothers' interactions with their children during a standardized play task; the videos will be coded for different aspects of parent sensitivity such as perceiving gestures from their children and picking up and responding to them. "We expect to see more sensitive reciprocal interaction in the parents in the treatment group," Duncan said. At age 3, the families will be brought into the lab to measure cognition and brain development in detail, using EEGs.
Noble would have liked to begin the study prenatally, but that would have risked missing women who weren't receiving prenatal care. "Almost everyone in the U.S. gives birth in a hospital, but the degree to which mothers receive prenatal care varies quite a bit," she said. Walking up to women with big bellies on the street wouldn't have been practical. "If there was a way to get everyone prenatally, for sure we would have loved to try that," Noble said.
Another limitation of the study will be the use of EEG instead of MRI data—or, better yet, examining the brains directly, which you can do with monkeys but not humans. Older kids can be relied upon to sit still in the noisy, dark MRI tubes, but 3 year olds not so much. An EEG scan involves a series of electrodes fitted into a cap that is placed on the child's head. "Most kids don't mind it," Noble said. "They can sit on their caretaker's lap. It gives a pretty good window into the electric brain function."
Children who grow up in more well-off families have vastly different experiences than  those in poverty today. Living in a poor neighborhood has been shown to have physiological effects: A mother's address at pregnancy predicted cortisol response and length of telomeres, DNA sequences that protect chromosomes, in their children at 12 months. The poor tend to live in more polluted areas, increasing exposure to toxins, and in more crowded and less stable housing environments, which can cause stress. They may live in violent neighborhoods; exposure to violence has been shown to affect the length of children's telomeres, effectively aging them prematurely, according to research published in 2012 in Molecular Psychiatry. Poor moms have higher rates of psychological distress and depression, which can affect how they interact with their children. They tend to be in lower-quality childcare if they are in childcare, and to have less stable family relationships.
"None of this is to say poor children don't often live in incredibly loving and warm families who do their best to support their children," Magnuson emphasized. "But it's hard to be the parent of a young child in our country—there are very few supports for it—and incredibly hard to do it with very limited financial resources."
The debit cards will show how participants are spending the money, but not what they spend it on; researchers will need to rely on surveys for that information. They are trusting that families are "able to optimize and understand their own needs," Magnuson said. Some moms might put their kids in better quality childcare; others might spend the money on ESL classes. Some may decide to move into an apartment in a safer neighborhood; others may calculate they can afford to delay returning to work and thereby spend more time with their infant. The money is expected to just generally reduce mothers' stress. "If they're less depressed maybe they'll have more bandwidth to talk more to their children, or take them to the library," Magnuson suggested. "Anything that's going to reduce the child's experience of stress could very likely improve their brain development." The surveys, physiological samples and videotaped interactions should provide such data.
"Greg and I have been studying child poverty for a lot of years, particularly Greg," Magnuson said. "We come from the perspective of wanting to know if something is causal or not, because you want to know how much money really does matter. We're not here to find something that doesn't exist. Then I'll think of other ways to help children."
---
Copyright Capital & Main