Memo to Next Mayor: We're All in This Together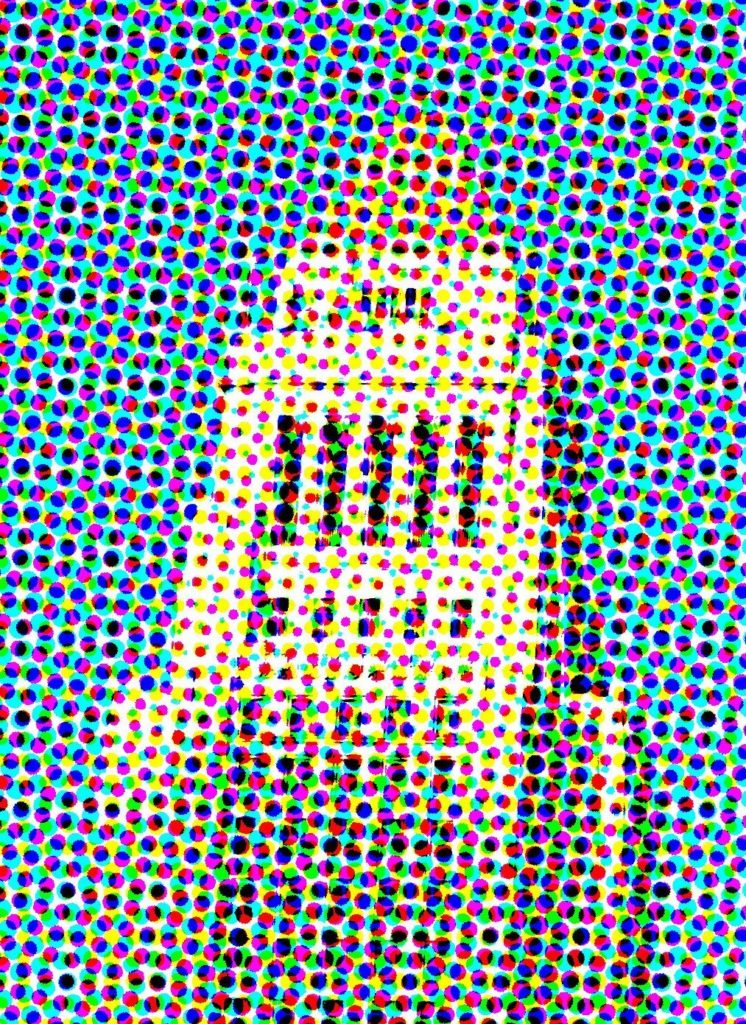 (Editor's Note: Today we continue our series of posts from invited writers who offer thoughts on what the coming four years hold for Los Angeles and its next mayor. These opinions do not reflect the views of Frying Pan News or the Los Angeles Alliance for a New Economy.)
Before Antonio Villaraigosa won his first term as mayor, he came over to my house to film a commercial. This took place by the merest chance. My neighbor across the street is a union organizer, a fellow progressive and a respected figure in local Democratic circles — he might have had something to do with Villaraigosa's sudden appearance in our neighborhood. A whole bunch of staffers fanned out up and down our street that morning, knocking on every door to ascertain where they might mingle with hoi polloi and gather up a few sound bites.
I already had Villaraigosa signs on the lawn, so we must have looked like a good prospect. Some of these fresh-faced campaign operatives came over and asked whether we'd be willing to have the candidate and his family come in and chat for a minute. Sure! I said. I'm a supporter.

In he came with a bunch of posse: a neat, small, handsome, distracted man, his astonishingly beautiful wife, a lovely daughter and a number of cameramen, minders, lighting guys. They scarcely fit in the kitchen. We gave them hours-old coffee—I remember being very embarrassed about that—reheated hastily in the microwave. The cameras rolled. What did I want to ask our next mayor? I didn't hesitate for a moment.
"What will you do to involve ordinary Angelenos in government?"
The answer was, I regret to say, non-awesome in the extreme, and involved some kind of weakly improvised nonsense about Neighborhood Councils. I am in general no fan of Mike Bloomberg and his autocratic ways, but there's no denying that the New York mayor understands and makes use of the bully pulpit of his own City Hall with a level of skill that no Los Angeles mayor has succeeded in achieving since the days of Tom Bradley. This is partly a matter of star power or personal pizzazz, but there's an esprit de corps to it as well, the living articulation of that phrase our President is so fond of: "We're all in this together." Which is a maudlin and shallow-sounding sentiment, but also incontrovertible.
Our next leader will need to focus and animate his biggest resource—the energy and intelligence of the citizens of Los Angeles—not only to support his or her initiatives, but also in starkly practical terms. Angelenos want to help repair the schools, want to find and develop effective ways to rely less on automobiles, to conserve, to cut down on carbon emissions, to clean and beautify our neighborhoods, to help care better for our poor. Individual citizens who want to help very often can't easily find an effective way to do so.
The diffuse, disparate, overlapping nature of our city and its institutions ensures that civic focus will likely always be difficult to come by. And it must be far easier for a mayor to govern without a lot of pesky citizens offering their two cents, whether they are camping on your lawn, hounding you on the phone or otherwise interfering with your Machiavellian wheelings and dealings. But if you don't succeed in roping us all in, Future Mayor, you will be doing a lousy job.
(Maria Bustillos blogs for The Awl and The New Yorker. Her books include Dorkismo and Act Like a Gentleman, Think Like a Woman.)
ICE's Stealth Campaign to Expand Its Budget
The new Democratic majority in the House of Representatives could pose a challenge to the agency's chronic overspending — and to its aggressive detention and deportation policies.
---
In June the Dept. of Homeland Security asked Congress to allow it to transfer $200 million to ICE to cover agency overspending, continuing a pattern of such requests.
---
Big spending on immigration enforcement at the Department of Homeland Security promises to be a major sticking point as Congress prepares to negotiate a budget deal early next month.
Even though illegal immigration to the United States appears to be at its lowest point in 46 years, spending on immigration enforcement is at an all-time high. (The U.S. Border Patrol reported that in 2017, the last year for which statistics are available, apprehensions at the U.S.-Mexico border had dropped to 303,000, and had been declining nearly every year since 2000, when a record 1.6 million people were arrested.)
---
 By overspending its congressional allocation, ICE is effectively writing its own budget.
---
U.S. Immigration and Customs Enforcement's detention operations exceeded the agency's budget this year, while ICE spending on its vast system of immigration jails shows no sign of slowing.
But a newly elected Democratic majority in the House of Representatives could pose a challenge to the agency's chronic overspending — and to its aggressive detention and deportation policies.
ICE jailed so many immigrants in 2018 that it ran out of space in its more than 200 lock-ups, and placed 1,600 people in medium-security prisons.
Congress set detention and deportation spending for 2018 at $4.4 billion, enough to detain some 40,520 people annually.
However, by June, 44,000 men and women languished in immigration detention, filling 4,000 more beds than Congress authorized. DHS asked Congress to allow it to transfer $200 million to ICE to cover agency overspending. The department plucked the funds from several of its agencies, including the Federal Emergency Management Agency, the Coast Guard and the Transportation Security Administration.
Critics of ICE say that by overspending its congressional allocation, the agency has engineered a stealth expansion of the U.S. detention system, effectively writing its own appropriation, and skirting the Constitution's separation of powers in which Congress, not the executive branch, has the authority to set spending limits.
---
Congressman: "We shouldn't be using FEMA as a piggy bank to fund detention beds."
---
"It allows them to quickly expand the detention system contrary to congressional intent," said Heidi Altman, director of policy at the National Immigrant Justice Center, a non-profit immigrant rights group.
Such intradepartmental funds transfers aren't uncommon, but a congressional staffer who asked that his name not be used for this story said this one was controversial because nearly all of the money went to ICE for detention and deportation. ICE has received other big budget increases in the past two years. In March 2017, the agency got a $2.6 billion supplemental appropriation; three months later, ICE was back, requesting that Congress approve a $91 million funds transfer.
The $200 million June 2018 transfer, wrote DHS spokeswoman Katie Waldman in an email, was "in line with the FY 2019 president's budget request for U.S. Immigration and Customs Enforcement."
However, the additional funds covered FY 2018 overspending – not future shortfalls in 2019; Congress has yet to agree to a permanent fiscal year 2019 budget. Waldman didn't answer an email asking to clarify her comments.
---
Congressional Staffer: Whenever ICE outspends its budget and adds detention beds, it gains leverage for the next round of budget negotiations.
---
The same congressional staffer who discussed the controversy surrounding the $200 million DHS funds transfer also noted that when ICE outspends its budget and adds detention beds, it gains leverage for the next round of budget negotiations because reducing beds would mean freeing detainees and, ICE argues, their release could jeopardize public safety.
Growth by funds transfer also generally avoids public scrutiny. Transfer documents submitted by government agencies are not released to the public. But earlier this year, Sen. Jeff Merkley (D-OR) released DHS's June 2018 transfer and reprogramming request, noting that $10 million had been taken from FEMA just as Hurricane Florence was making landfall in North Carolina.
DHS shot back, claiming the funds were administrative and weren't earmarked for hurricane relief. But according to Ur Jaddou, director of the advocacy group DHS Watch, and a former Chief Counsel at U.S. Citizenship and Immigration Services, the DHS agency that oversees immigration and citizenship applications, "The government these days doesn't operate on a plethora of administrative resources. It's really functioning on a very limited budget. When they say they're using unused money, it's just a ruse."
Congress has shown its frustration with ICE's disregard for its authority, but hasn't acted to rein in agency spending.
---
Congress has scolded ICE for its "lack of fiscal discipline and cavalier management."
---
In budget recommendations for fiscal year 2019, the Senate Appropriations Committee wrote, "In light of the Committee's persistent and growing concerns about ICE's lack of fiscal discipline, whether real or manufactured, and its inability to manage detention resources…the Committee strongly discourages transfers or reprogramming requests to cover ICE's excesses."
Two years before, the explanatory language in the supplemental appropriations bill was even harsher. Appropriators pointed to a "lack of fiscal discipline and cavalier management" of detention funding, saying the agency seemed to think its detention operations were "funded by an indefinite appropriation. This belief is incorrect."
"We shouldn't be using FEMA as a piggy bank to fund detention beds," said Rep. Dutch Ruppersberger (D-MD). "Unelected agency heads shouldn't unilaterally shift taxpayer dollars for purposes they weren't intended."
Still, despite congressional annoyance with ICE's free-spending ways, it hasn't conducted meaningful oversight of the immigration detention system, said Greg Chen, director of government relations for the American Immigration Lawyers Association.
"The current leadership in Congress hasn't been interested in conducting hearings on detention spending and whether detention is even necessary at the scale it is now," Chen said.
When President Trump issued an executive order calling for no-holds-barred arrests of undocumented immigrants in January 2017, the border patrol reported that apprehensions at the U.S.-Mexico border were lower than at any time since 1972 — when the detention population was a fraction of its current size.
ICE reported that in fiscal year 2017, 41 percent of crimes of which detainees had been convicted were traffic- or immigration-related.  Just 11.4 involved murder, sexual assault, kidnapping, robbery or assault.
Chen argued that ICE has a legal responsibility to screen each person in its custody for risk – either of flight or to public safety. "ICE is just not doing that and defaulting to the practice of detaining people."
Democrats in Congress could take on a more robust role in overseeing ICE spending, now that they've gained a majority in the House. They could put conditions on spending, call for Government Accounting Office reports and hearings, cut funding, demand answers if ICE overspends and bring its actions to the attention of the press, said DHS Watch director Ur Jaddou, who is also a former congressional staffer.
"The next time they [ICE] need something," Jaddou said, Congress can respond, 'Do you really want it? You better listen.'"
---
Copyright Capital & Main