Mass Firings at Tesla Raise Labor Questions
Co-published by Fast Company

Why would Tesla suddenly fire hundreds of workers at its one and only automobile plant? Could it be because it wanted to exchange vocally pro-union workers with temps that are cheaper to employ and easier to control?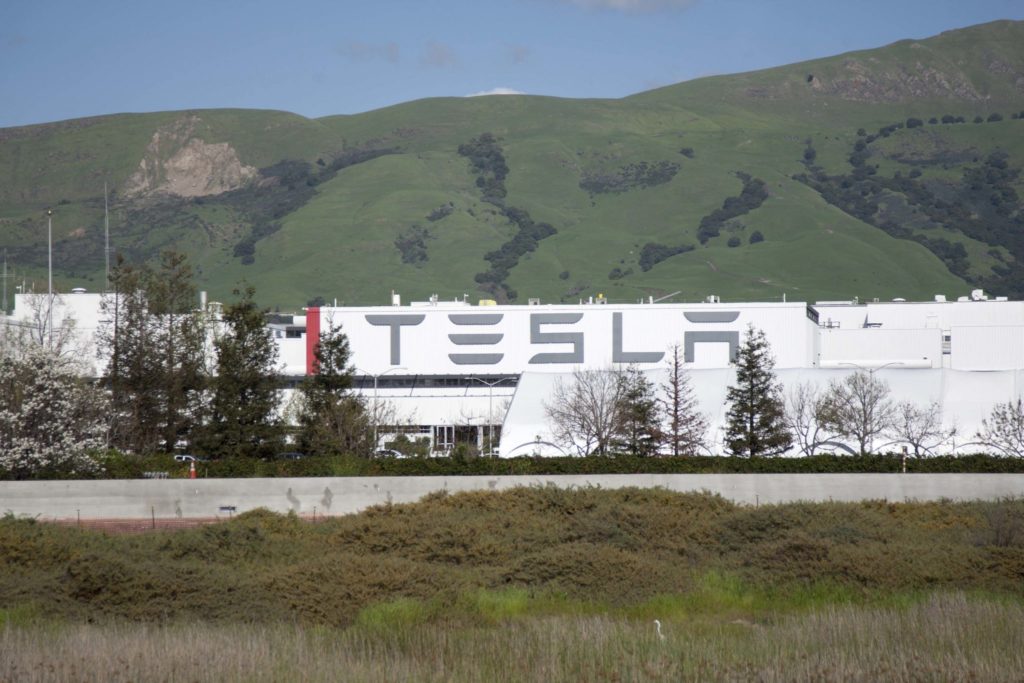 "I don't regret speaking up about safety publicly, even if it cost me my job,"
said fired worker Daniel Grant.
---
Co-published by Fast Company
Why would a corporation setting nearly impossible manufacturing goals suddenly fire hundreds of workers at its one and only automobile plant? Could it be because it wanted to exchange vocally pro-union workers with temps that are cheaper to employ and easier to control?
Those are the questions the labor organizing campaign at Tesla is asking, after the company issued a wave of terminations, allegedly linked to performance issues among its 33,000 employees. Several members of the campaign, known as A Fair Future at Tesla, were among those fired, and they all claim to have had excellent performance records. None have been able to obtain the negative reviews that were supposed to be the rationale for their firing.
Tesla announced the firings, which are reportedly still continuing, last week. Though no official number of terminations would be given, estimates range from 400 to 1,200. The company did not give advance notice under the WARN Act because, it insisted, they were performance-based terminations, not layoffs.
"Like all companies, Tesla conducts an annual performance review during which a manager and employee discuss the results that were achieved during the performance period," said a Tesla spokesperson in an emailed statement. "As with any company, especially one of over 33,000 employees, performance reviews also occasionally result in employee departures."
The terminations struck many as strange. Tesla wants to ramp up production of the highly anticipated Model 3, a more affordable electric vehicle. CEO Elon Musk set a goal of 20,000 completed cars per month by this December. But in the third quarter of 2017 Tesla finished just 260. Musk has cited "production bottlenecks" for the poor output. But firing workers and retraining replacements seems a hindrance to, not an improvement on, this goal. Also, Tesla fashions itself a high-growth company, and mass terminations aren't something high-growth companies do.
Furthermore, fired employees claim they never had the kind of review that would explain the terminations. "I had great performance reviews. I don't believe I was fired for performance," said Daniel Grant, a production associate at the plant for three years. Grant claims he was injured on the job on a Friday, and fired the following Monday. "The company didn't show me or others our most recent reviews when they fired us."
Only when you understand Tesla's labor issues does a more plausible explanation emerge. For months, Grant and other Tesla workers have spoken out about low pay, hazardous working conditions and a culture of intimidation at the Fremont plant. They have sought to affiliate with the United Auto Workers to win a voice on the job.
While Tesla said that most of the exits were in administrative and sales jobs, at least some of them hit the factory floor. And many of these pro-union workers were among those fired, according to the Fair Future at Tesla campaign. That includes Grant, who said he wore union T-shirts on "Union Shirt Friday," addressed safety issues in employee meetings and handed out informational fliers to colleagues.
Pro-union workers criticized the Model 3 ramp-up in August, saying that Tesla skipped test runs for the assembly line and predicting the company would likely institute forced overtime to keep on track. Both issues could lead to more injuries, the workers claimed.
Grant believes that vocalizing these types of concerns about safety cost him his job.
Mike Williams, a four-year assembly line veteran, was also let go. Williams, who also participated in pro-union actions, said that he had no lingering disciplinary issues, and that he received excellent marks in his last performance review, which was issued over a year ago — not in 2017.
Tesla has previously been accused of union-busting. Workers filed a National Labor Relations Board complaint in April, alleging the company spied on employees passing out pro-union literature and eventually barred them from doing so. The complaint also cites Tesla forcing workers to sign a confidentiality agreement that they say violates the right to organize. An administrative law panel will hear that case next month. Retaliating against pro-union workers, if proven, could draw even more complaints.
For its part, Tesla has denied all union-busting allegations, adding that most of the positions made vacant by the terminations would be filled, with no impact on production. "Tesla is continuing to grow and hire new employees around the world," a spokesman said in its statement, given to Capital & Main, along with other news outlets.
But a number of job fair listings spotted throughout the Bay Area suggest that Tesla will be replacing pro-union voices with contract labor.
One such listing, through the temp agency Balanced Staffing, touts "hiring on the spot" for "a manufacture [sic] of electric cars in Fremont!!!" There are no auto facilities in that city other than Tesla. The listing says workers will make $18 to $20 an hour doing "repetitive motion" tasks, and that applicants "must be able to work 12 hour shifts." The site of the job fair, in Modesto, is at least a two-hour drive from Fremont (the listing promises free shuttle service).
A similar Balanced Staffing listing on Craigslist for an event in Stockton, also a two-hour drive, again offers $18 an hour and says workers "must be open to any shift."
The entry-level wage is lower than what terminated workers with three and four years of service were making at the plant. Contracted work from a third party also likely means no benefits, certainly not the stock options offered Tesla employees. In addition to lower costs, independent contractors would be far less likely to join organizing campaigns.
It certainly appears that Tesla is attempting to increase Model 3 production with a temp labor force, while weeding out longer-tenured employees, at least some of whom were vocal about unionizing the plant.
The California legislature passed a law in September threatening to deny electric vehicle rebates for consumer purchases from companies that are not "fair and responsible in the treatment of their workers." It's unclear if  swapping pro-union workers with temps would fall into that category.
"I don't regret speaking up about safety publicly, even if it cost me my job," said fired worker Daniel Grant. "I have a responsibility to myself and my family to be healthy enough to earn an income for a lifetime."
---
Copyright Capital & Main