Mass Firings at Tesla Raise Labor Questions
Co-published by Fast Company

Why would Tesla suddenly fire hundreds of workers at its one and only automobile plant? Could it be because it wanted to exchange vocally pro-union workers with temps that are cheaper to employ and easier to control?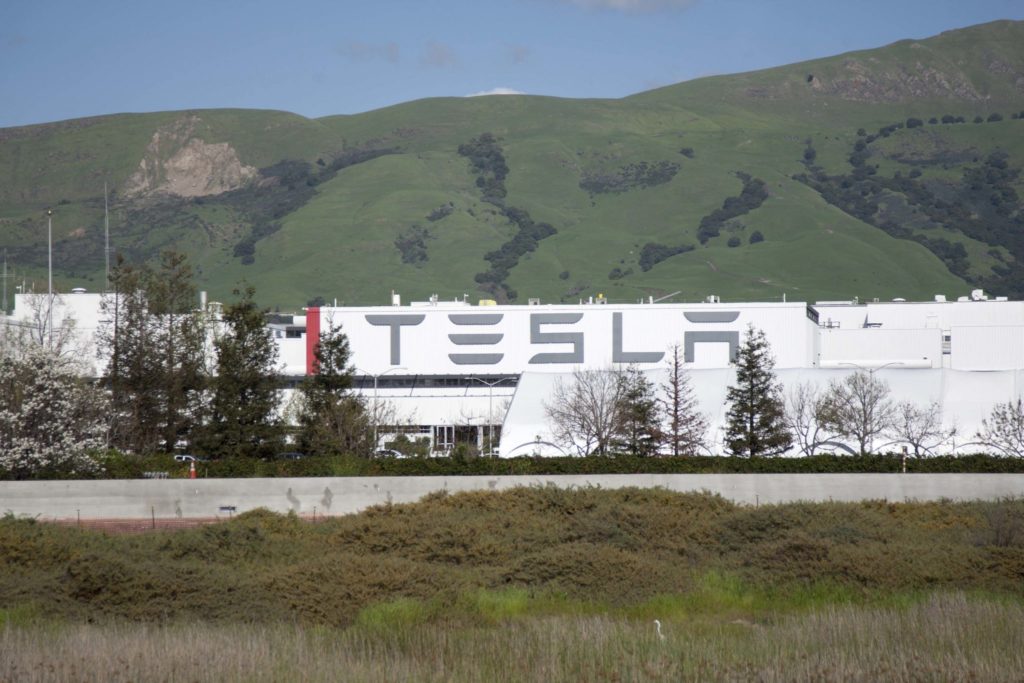 "I don't regret speaking up about safety publicly, even if it cost me my job,"
said fired worker Daniel Grant.
---
Co-published by Fast Company
Why would a corporation setting nearly impossible manufacturing goals suddenly fire hundreds of workers at its one and only automobile plant? Could it be because it wanted to exchange vocally pro-union workers with temps that are cheaper to employ and easier to control?
Those are the questions the labor organizing campaign at Tesla is asking, after the company issued a wave of terminations, allegedly linked to performance issues among its 33,000 employees. Several members of the campaign, known as A Fair Future at Tesla, were among those fired, and they all claim to have had excellent performance records. None have been able to obtain the negative reviews that were supposed to be the rationale for their firing.
Tesla announced the firings, which are reportedly still continuing, last week. Though no official number of terminations would be given, estimates range from 400 to 1,200. The company did not give advance notice under the WARN Act because, it insisted, they were performance-based terminations, not layoffs.
"Like all companies, Tesla conducts an annual performance review during which a manager and employee discuss the results that were achieved during the performance period," said a Tesla spokesperson in an emailed statement. "As with any company, especially one of over 33,000 employees, performance reviews also occasionally result in employee departures."
The terminations struck many as strange. Tesla wants to ramp up production of the highly anticipated Model 3, a more affordable electric vehicle. CEO Elon Musk set a goal of 20,000 completed cars per month by this December. But in the third quarter of 2017 Tesla finished just 260. Musk has cited "production bottlenecks" for the poor output. But firing workers and retraining replacements seems a hindrance to, not an improvement on, this goal. Also, Tesla fashions itself a high-growth company, and mass terminations aren't something high-growth companies do.
Furthermore, fired employees claim they never had the kind of review that would explain the terminations. "I had great performance reviews. I don't believe I was fired for performance," said Daniel Grant, a production associate at the plant for three years. Grant claims he was injured on the job on a Friday, and fired the following Monday. "The company didn't show me or others our most recent reviews when they fired us."
Only when you understand Tesla's labor issues does a more plausible explanation emerge. For months, Grant and other Tesla workers have spoken out about low pay, hazardous working conditions and a culture of intimidation at the Fremont plant. They have sought to affiliate with the United Auto Workers to win a voice on the job.
While Tesla said that most of the exits were in administrative and sales jobs, at least some of them hit the factory floor. And many of these pro-union workers were among those fired, according to the Fair Future at Tesla campaign. That includes Grant, who said he wore union T-shirts on "Union Shirt Friday," addressed safety issues in employee meetings and handed out informational fliers to colleagues.
Pro-union workers criticized the Model 3 ramp-up in August, saying that Tesla skipped test runs for the assembly line and predicting the company would likely institute forced overtime to keep on track. Both issues could lead to more injuries, the workers claimed.
Grant believes that vocalizing these types of concerns about safety cost him his job.
Mike Williams, a four-year assembly line veteran, was also let go. Williams, who also participated in pro-union actions, said that he had no lingering disciplinary issues, and that he received excellent marks in his last performance review, which was issued over a year ago — not in 2017.
Tesla has previously been accused of union-busting. Workers filed a National Labor Relations Board complaint in April, alleging the company spied on employees passing out pro-union literature and eventually barred them from doing so. The complaint also cites Tesla forcing workers to sign a confidentiality agreement that they say violates the right to organize. An administrative law panel will hear that case next month. Retaliating against pro-union workers, if proven, could draw even more complaints.
For its part, Tesla has denied all union-busting allegations, adding that most of the positions made vacant by the terminations would be filled, with no impact on production. "Tesla is continuing to grow and hire new employees around the world," a spokesman said in its statement, given to Capital & Main, along with other news outlets.
But a number of job fair listings spotted throughout the Bay Area suggest that Tesla will be replacing pro-union voices with contract labor.
One such listing, through the temp agency Balanced Staffing, touts "hiring on the spot" for "a manufacture [sic] of electric cars in Fremont!!!" There are no auto facilities in that city other than Tesla. The listing says workers will make $18 to $20 an hour doing "repetitive motion" tasks, and that applicants "must be able to work 12 hour shifts." The site of the job fair, in Modesto, is at least a two-hour drive from Fremont (the listing promises free shuttle service).
A similar Balanced Staffing listing on Craigslist for an event in Stockton, also a two-hour drive, again offers $18 an hour and says workers "must be open to any shift."
The entry-level wage is lower than what terminated workers with three and four years of service were making at the plant. Contracted work from a third party also likely means no benefits, certainly not the stock options offered Tesla employees. In addition to lower costs, independent contractors would be far less likely to join organizing campaigns.
It certainly appears that Tesla is attempting to increase Model 3 production with a temp labor force, while weeding out longer-tenured employees, at least some of whom were vocal about unionizing the plant.
The California legislature passed a law in September threatening to deny electric vehicle rebates for consumer purchases from companies that are not "fair and responsible in the treatment of their workers." It's unclear if  swapping pro-union workers with temps would fall into that category.
"I don't regret speaking up about safety publicly, even if it cost me my job," said fired worker Daniel Grant. "I have a responsibility to myself and my family to be healthy enough to earn an income for a lifetime."
---
Copyright Capital & Main
Reality Check: CalChamber's "Job Killer" Bills Actually Create Jobs
CalChamber won't say how many jobs on its Job Killer list would be eliminated by proposed environmental and workplace protection bills — or even how such legislation would eliminate them.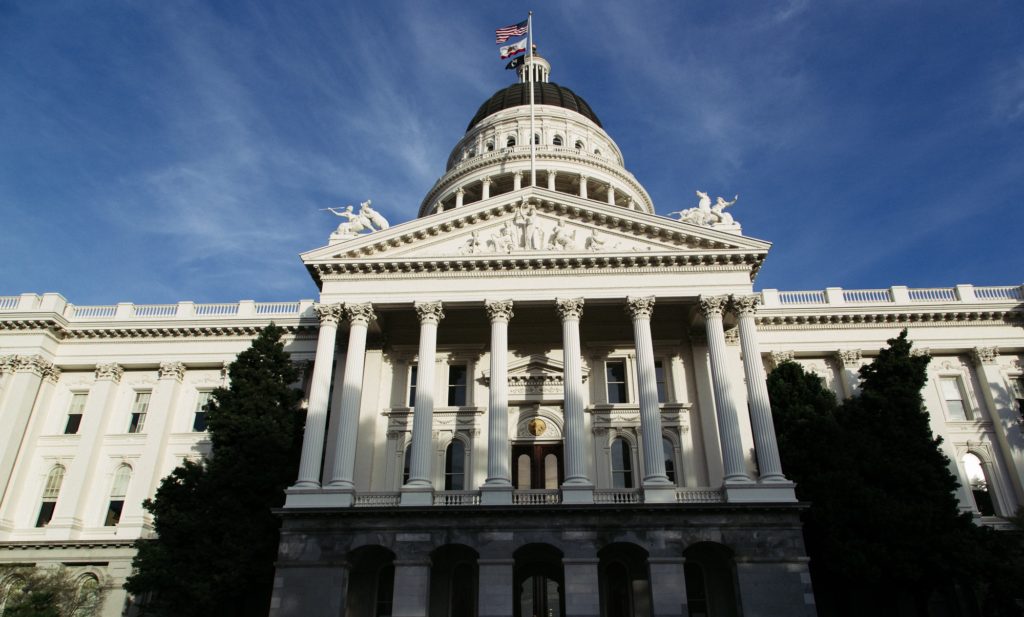 Shortly after Lorena Gonzalez Fletcher assumed office in the California Assembly in 2013, her work started getting a special kind of attention. Every year for more than 20 years, the pro-business lobbyists at the California Chamber of Commerce have put out a list of bills CalChamber considers "job killers" — proposed laws that, it contends, would so burden business owners that they'd presumably start firing workers, or at least cease to hire new ones. Among the bills to make the list during Gonzalez Fletcher's first legislative session was one of her own: A measure ordering employers to grant one hour sick leave for every 30 hours worked.
---
Even Democrats who supported sick-leave legislation feared the Chamber's wrath.
---
The Chamber's influence has historically been persuasive in Sacramento; by its own reckoning, it has managed to kill 92 percent of the bills named on its annual list. In the two years before Gonzalez Fletcher (D-San Diego) took office, only five of 70 so-called "job-killer" bills were passed into law. Even Democrats who supported sick-leave legislation so feared the Chamber's wrath that they urged the new Assemblywoman to modify her bill to be more business-friendly.
"People said to me, 'You have to work with the Chamber and get them to remove that title.' I said 'Why?' I come from organized labor and represent a working class district. They're going to oppose whatever I do."
The Assembly and Senate did make some changes to the bill to make it less onerous for business owners. But its basic premise remained intact, all the way to Gov. Jerry Brown's desk. In August 2014, California extended the nation's largest expansion of paid sick leave benefits to workers. "We caught up to the rest of the world," Gonzalez Fletcher says.
In the years since, Gonzalez Fletcher has become known for sponsoring bills that end up in the Chamber's cross-hairs. In 2016, she carried a bill to grant overtime to farm workers, correcting part of a 77-year-old law that cut farm workers out of federal labor standards. Brown signed it into law that September. The year before, she successfully pushed through a law to require grocery stores to retain workers for 90 days after they changed ownership.
"That was my favorite one they called a job killer," Gonzalez Fletcher says. "It was literally a bill to save workers' jobs."
California has often been a target of scorn for its stringent regulations, mostly from pro-growth conservatives who see any law that restrains business, be it worker protections or environmental controls, as inimical to economic success. And to be fair, new laws and market forces sometimes do affect jobs. The state's singular climate laws, which set accelerating greenhouse-gas emission standards for electrical utilities and industries, have undoubtedly forced coal-fired power plants in Utah, Arizona and Nevada to shut down over time, eliminating jobs as operations wind down. One bill on the California Chamber's list, to permanently close SoCalGas' troubled Aliso Canyon storage facility, which blew a catastrophic leak in 2015, would necessarily uproot a certain number of workers were it to pass.
But just as some jobs go away in one market sector, other ones arise in another. "When you're transitioning, there is a loss in traditional jobs, and then there's growth in non-traditional jobs," says Mary Leslie, president of the Los Angeles Business Council, which works toward corporate sustainability. "Then those jobs become the jobs of the future." After the legislature passed the Global Warming Solutions Act of 2006, for instance, building owners in the state made investments in energy efficiency — one of the easiest ways for a company to reduce resource use and emissions.
"That created a whole industry around energy efficiency," Leslie says. And far from killing jobs, that industry helped businesses save money on their utility bills, potentially creating revenue for new hires. "Now that they've made the switch, they won't go back."
California also has more jobs in the solar industry than does any other state, thanks to a cluster of state climate laws and incentives — 86,414 jobs, according to the Solar Foundation's 2017 National Solar Jobs Census. That's down from 100,050 in 2016, but California still holds more than a third of the nation's solar jobs. "Distributed [rooftop] solar has helped fill the gap that was left after the recession in Los Angeles," Leslie says. "We saw people start new companies, become successful business people."
In fact, all of California's climate laws continue to show up on various job-killers lists. A bill in this legislative session that would ban the registration of gas and diesel vehicles by 2040 has also been tarred by the Chamber, even though the state's promotion of clean vehicles has given rise to not just jobs but whole new businesses. And even while some of those businesses, including Tesla and Lucid Motors, have located at least some manufacturing facilities outside of highly regulated California, they have indisputably created jobs.
Since the climate laws have been in effect, California's economy outpaced the nation's by seven percent between 2008 and 2016. That economic growth would seem to contradict the California Chamber's 2012 claim that California "can't be a leader in the global economy if it interferes in the global marketplace."
"It's time for them to come up with a new rap," Leslie says. "They're starting to sound like dinosaurs."
Other bills on the Chamber's current list have less to do with jobs and economic growth than they do with economic justice and fairness. One, by Assemblywoman Eloise Reyes (D-San Bernardino), would give residents of disadvantaged communities advance notice of industrial development projects slated for their neighborhoods, with the intent of ending discrimination in the siting of polluting facilities. (Reyes has modified the bill enough for the Chamber to strike it from the list, but it still opposes the measure.) Another, by the Assembly's Al Muratsuchi (D-Torrance), would protect hotel workers against violence and harassment. Still another would forbid employers from punishing workers who use cannabis for medical purposes.
This year, Gonzalez Fletcher is pushing a bill that would end forced arbitration agreements between employers and their workers. "When you disempower individuals, it allows companies to be bad actors," she says.
How precisely these bills would kill jobs, and exactly how many would die, the California Chamber doesn't specify. (No one from the organization responded to interview requests.) "They never come into the legislature with estimates of projected job losses" based on any research, Gonzalez Fletcher says. "They haven't shown how any of the policies they've opposed have resulted in a single job loss." Meanwhile, the Chamber stands behind policies that are known job killers, such as increased automation in the workplace.
Gonzalez Fletcher suggests that perhaps it's time to change the list's title. "If you want to call it the 'Profit Reduction for the One Percent' list, that's fine," she says. "Just be honest with your label."
---
Copyright Capital & Main