March to Keep Families Together May 1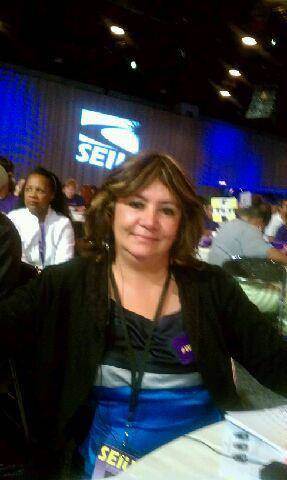 Undocumented janitor Anabella Aguirre.
The "Gang of 8" has finally introduced a bill in the U.S. Senate, giving millions of undocumented workers hope for an immigration reform in 2013. One of these workers is Anabella Aguirre who arrived from Guatemala over 13 years ago. As a single mother of three children, her choice to migrate to the United States was a difficult one. It meant she would have to leave her children and family members behind.
Anabella remains undocumented to this day because our immigration system is broken. During all these years, Anabella has worked as a janitor in Los Angeles. She is also a committed union member of SEIU United Service Workers West. Anabella is fighting with us for immigration reform. Her main motivation is her children's education. "I hope one day to be able to send my daughters to college here in the United States," says Aguirre.
Let's kick off Mother's Day month with a huge Labor turn-up on May Day. March with us to keep families together. Please make sure to contact our Lead Organizer, Sylvia Carranza, scarranza@launionaflcio•org, (213) 381-5611 x. 128. The time is now!