'Manifest: Justice' Art Show Explores Inequality and Reform
Jesse Hazelip: "God Answer Me," mixed media and wood salvaged from abandoned jail
The power of art to effect fundamental social change will be on display in Los Angeles this week as a major 10-day "pop-up" exhibit of visual art and accompanying performances, and workshops opens Friday at a former movie theater in the city's Baldwin Hills neighborhood.
Called Manifest: Justice, the event will showcase over 250 works from more than 150 artists, along with 30 community events that focus on race and criminal justice reform, inequality, healthy communities and immigration reform. It is being produced with support from the California Endowment and Amnesty International.
Drawn from across the country, the list of participants includes such marquee artist-activists as the godfather of guerilla poster caricaturists, Robbie Conal, and Obama 'HOPE' agit-provocateur Shepard Fairey, as well as a host of up-and-coming street muralists and wheatpaste artists, inducling the likes of Tatyana Fazlalizadeh, Favianna Rodriguez and Jesse Hazelip. Also on hand will be big-league gallerists such as collagist-photographer Lyle Ashton Harris and painter-sculptor Eric Fischl.
Other highlights include solo-performer Roger Guenveur Smith, who will be reprising Rodney King, his acclaimed commemoration of the black construction worker whose 1991 beating at the hands of white police officers culminated in the Los Angeles riots the following year; appearances by Sybrina Fulton, the mother of Trayvon Martin, who'll be interviewed by California Endowment president Robert K. Ross; and a staging of Power: Mouths of the Occupied, artist and #BlackLivesMatters originator Patrisse Cullors' multimedia evening of short monologues by black students based on their personal experiences with state violence.
The show is the brainchild of Yosi Sergant, who may be best known as the promoter behind Fairey's iconic 'HOPE' poster created for Barack Obama's 2008 presidential campaign.
According to programming director Wyatt Closs, who is is a veteran Los Angeles labor organizer, the roots of Manifest: Justice go back to Sergant and Fairey's Manifest Hope gallery that was installed at the 2008 Democratic National Convention in Denver, as well as Manifest Equality, a 2010 pop-up exhibit in Hollywood focused on LGBT rights organized as a response to the passage of California's gay-marriage ban, Proposition 8.
Manifest: Justice, Closs says, will be both broader and more ambitious in scope by focusing on criminal justice reform and race, economic inequality and its disproportionate impact on immigrants and communities of color, and by raising questions about what it means to have opportunity and equality in America, and what is keeping that from happening?
"The idea [really] started from the influence of several different events from the last year-and-half to two years," Closs told Capital & Main, "from all of the various assaults with respect to young black men, whether it was the case of Trayvon Martin to Ferguson to Eric Garner to, you know, Ezell Ford here in Los Angeles, which brought into question a number of issues about criminal justice reform and race."
Unlike previous Manifest shows, Closs explained that the Justice edition will use the art as the centerpiece to a wider forum for "discussion and provocation."
"So even if you came here because you were interested in, let's say, immigration rights issues," he said, "we hope that you leave making the connection between that and what's happening with movements like Black Lives Matter, or the connection with the Fight for $15."
Closs also sees Manifest: Justice as a showcase for a kind of cultural organizing that he believes has become essential to engaging younger people and marginalized communities in political campaigns.
New York-based wheatpaste muralist Jesse Hazelip may be typical of the new generation of artist-activist represented at Manifest: Justice. Hazelip, who is contributing several pieces from an ongoing series on mass incarceration and the state of the prison-industrial complex, grew up in Santa Barbara and began as a traditional tagger and freeway graffiti artist before graduating to more politically articulate and less destructive work. Those outlaw origins continue to imbue his work with a credibility that is largely absent in studio art.
"It's kind of like the allure of the vandal and the street artist," Hazelip agreed. "It's like, 'Oh, you're a cowboy.' And so that's another tool to bring people into the conversation. I make sure that everything I do is very well thought out, and I'm really trying to talk about issues that are important to all of us. Everything I do is about human rights. And I think it's very important to bring people in through whatever platform I can."
Closs' ulterior hope for Manifest: Justice is that it will convince community and labor organizers to harness that kind of power.
"It kind of shows folks what's possible," he explained. "It's happening year-round, but increasingly, I hope, it's something that the progressive community and certainly the labor community is embracing more and not just using as window dressing, but actually seeing it as a viable part of their strategy — that it's on the organizer's checklist of things that we need in order to have a successful campaign."
Manifest: Justice, runs May 1-10 at 3741 S. La Brea Ave., Los Angeles.

Award-Winning Reporter David Sirota to Lead National Investigative Desk on Inequality for Capital & Main
The New York Times has credited Sirota's Wall Street reporting for showing "that secrecy can hide high fees, low returns, excess risk and the identity of politically connected dealmakers."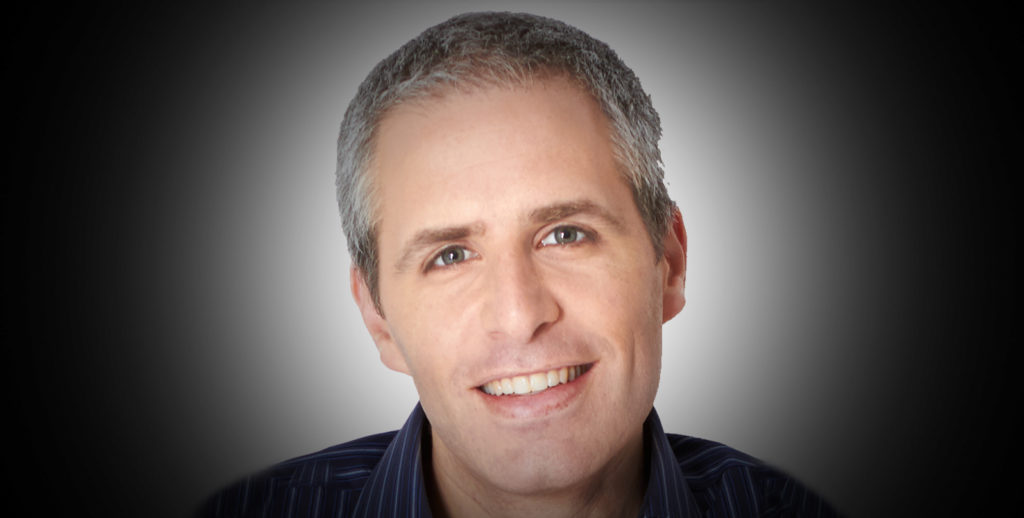 LOS ANGELES — Capital & Main announced today that award-winning reporter David Sirota will lead a new national investigative desk for the California-based publication. His coverage will focus on the country's historically high level of economic inequality, and the role of Wall Street, the private sector and government policy in perpetuating income disparity.
"I am thrilled to join one of the most promising young investigative publications in the country," said Sirota. "There has never been a greater need for aggressive nonpartisan reporting that scrutinizes how corporations, lawmakers and the super-rich wield political and economic power. Capital & Main has established a reputation as an intrepid source of hard-hitting investigative reporting. I am excited to expand their capacity to shine a spotlight on how and why America now has the highest level of economic inequality in the country's modern history."
Sirota will join Capital & Main as a full-time reporter this summer, and prior to that will consult with the publication on editorial content and partnerships. The new position was made possible in part by a grant from the Jonathan Logan Family Foundation in Oakland, CA.
Capital & Main is a non-profit publication founded in 2013 and its reporting has been co-published by (among others) The Atlantic, Time, The Guardian, Reuters, The Daily Beast, Slate, Grist, Fast Company, The Huffington Post and Newsweek. Capital & Main's reporting has won recognition from the Society of American Business Editors & Writers, the Southern California Journalism Awards and the Best of the West contest. Its reporters have been featured on (among others) PRI's The World, WNYC's The Takeaway, as well as on programs on KQED and KCRW.
Sirota has reported extensively on the relationship between money and politics, and has gained a reputation as a journalist willing to scrutinize public officials of both parties. During his career, he has become one of American journalism's most authoritative experts on complex financial systems including taxes, hedge funds, private equity and public pensions. He is a two-time winner of the Best in Business award from SABEW – most recently for his coverage of the 2017 Republican tax bill and its controversial "Corker kickback" provision. Before that, he won recognition from the Columbia Journalism Review for his reporting on how conflicts of interest shaped how Democratic Gov. Dan Malloy's administration oversaw a proposed health-care merger. Sirota has also won Ithaca College's Izzy Award and has been a finalist for UCLA's Gerald R. Loeb Award and Syracuse University's Mirror Award.
The New York Times has credited Sirota's Wall Street reporting for showing "that secrecy can hide high fees, low returns, excess risk and the identity of politically connected dealmakers." In one of its awards, SABEW said Sirota has produced "original, tenacious reporting that displayed a mastery of scouring documents, analyzing data and holding public officials accountable." The legendary late columnist Molly Ivins said, "Sirota is a new-generation populist who instinctively understands that the only real questions are 'Who's getting screwed?' and 'Who's doing the screwing?'"
"David Sirota is one of the finest investigative reporters in the country, and he promises to take Capital & Main's reporting on inequality and related issues to a whole different level," said Capital & Main board member Rick Wartzman, a former Wall Street Journal reporter, Los Angeles Times business editor and the author of four books, including The End of Loyalty: The Rise and Fall of Good Jobs in America. "David's fearless approach to holding the powerful to account is precisely what we need at this moment in time."
From 2014 to 2018 Sirota led International Business Times' investigative reporting team, where he broke major stories on how President Trump's top adviser evades ethics laws as he shapes policies that could enrich his firm; CFPB chief Mick Mulvaney's ties to the financial industry — and how he pressured regulators to back off predatory lending rules at the same time he was raking in cash from payday lenders; how Equifax lobbied against consumer protection rules just before its huge data breach; and how chemical companies that spewed toxins after Hurricane Harvey had worked to reduce safety regulations in the lead-up to the disaster.
In 2014, Sirota's investigative series for PandoDaily about public broadcasting compelled a PBS flagship station to return a $3.5 million contribution from a hedge fund billionaire. That same year, Sirota's investigative reporting about pensions for PandoDaily and then for International Business Times led the New Jersey state government to open a formal pay-to-play investigation and to divest state holdings in a venture capital firm. Sirota's reporting for International Business Times also led San Francisco officials to delay a proposed $3 billion investment in hedge funds.
"We have been longtime admirers of David's work, and couldn't imagine a better fit for our reporting on inequality," said Capital & Main publisher Danny Feingold. "David will give us the capacity to break important national stories on one of the country's great existential threats."
Sirota is also the author of two New York Times best-selling books, Hostile Takeover and The Uprising, as well as Back to Our Future, which became the basis for the National Geographic Channel's miniseries "The '80s: The Decade that Made Us." He appears frequently on MSNBC and CNN, and is the host of a podcast on economic, political and social issues.