Managers Who Worked With Trump's Labor Secretary Nominee Question His Qualifications for Post
Over the past few weeks, Capital & Main has interviewed half a dozen current and former managers at CKE, the company run by labor secretary nominee Andrew Puzder. We asked them about their experiences working with Puzder and inside the company he oversaw. Here are some excerpts from our interviews.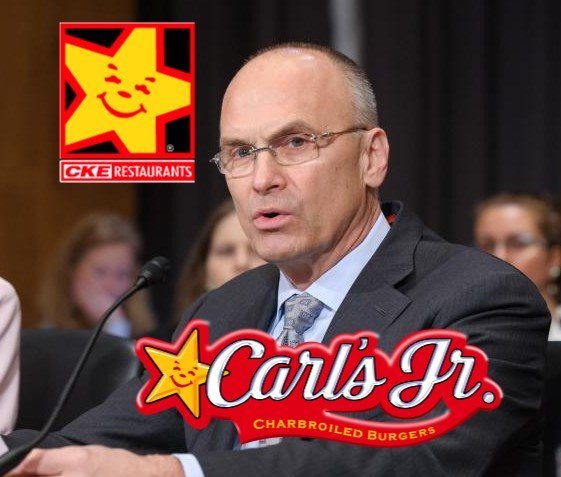 Over the past few weeks, Capital & Main has interviewed half a dozen current and former managers at CKE, the company run by labor secretary nominee Andrew Puzder. We asked them about their experiences working with Puzder and inside the company he oversaw. Here are some excerpts from our interviews.
---
Ron Suckle, former corporate risk management manager:
He basically treated the employees like chattel. He refused to offer full-time jobs to more than a very few people.
His predecessor, the founder, Carl Karcher, was human and definitely treated employees as people — that definitely changed when Puzder came along.
[CKE] didn't offer a pension. It offered a no-match 401(k). You could put money into it. Some companies match one-to-one. Their contribution was zero cents on the dollar.
He's the antithesis of someone who should be the Secretary of Labor. He's anti-labor. He doesn't believe in the minimum wage.
Puzder doesn't believe in overtime. He basically believes workers should be used and not nurtured.
Blanca Carbajal, former district manager who was fired in 2015 after 34 years:
I am living a nightmare. I feel like I am being discriminated [against] for my age, for being a woman, for doing my job. I cannot even go into a Carl's Jr., because it's so upsetting for me to just pass by a store that I dedicated my life, my family, everything to — for them to let me go just because they wanted to? I just don't understand why.
I worked very, very hard to be where I was at, being a district manager. And for somebody to decide, we just don't need you anymore, with no explanation given – I feel like I'm useless. My career is thrown in the trash. Everything I gave to this company is thrown in the trash, which is not fair.
A former department director:
It is very much ego driven — Andy-driven. All of the workers in the restaurant are looked at as a commodity.
It wasn't ever a priority to make sure we took care of everyone. Certainly it was never, "Let's take care of people on the front lines"…It was, "Shut up, keep your head down and be happy you have a job."
There was never, ever a woman in charge at any executive level that had an impact.
A current manager:
There seems to be a glass ceiling that women can't make it past.
People totally dislike the man. He's very arrogant…. People shook in their shoes when he walked in.
He's very rude. If you were a white, blond cashier you did a great job. If you were an overweight person, [other managers] highly recommended we try to get rid of you.
A former vice president of human resources and training:
He did not really like minimum wage laws at all. I heard him say that before. He wasn't a fan of giving people raises.
If you have an employee that you're a little iffy on, you don't give them a raise, because it would be difficult to get rid of them. I mean, [at CKE] it's all about being able to fire people.
I don't think he should be labor secretary since he doesn't believe in the minimum wage. In my opinion, that kind of disqualifies you right there.
The very first thing they tell employees, if it's the case, is, "You're in a right-to-work state. We can fire you if we want." Really gives you a warm feeling.
Everybody else lets you get your unemployment compensation, but not Hardee's or, you know, CKE. If you leave or you've been terminated, and you qualify for unemployment in your state — anybody else I've ever worked for said, "We're not [contesting] your unemployment." But they do. I mean, they really nickel-and-dime it.
A former management employee:
People want to work someplace where it matters…I don't think Andy Puzder made Carl's a restaurant that was an employer of choice.
I wanted to get out of there and be developed. I moved on because I wasn't going to go anywhere.
Has he ever stood in employees' shoes? How does Andy Puzder help Donald Trump with job creation when he has such a myopic business experience? How can he represent a broader spectrum of employees and employers when he's only been focused on such a narrow segment of the business community that hires fairly unskilled labor? He's not focused on being an employer of choice.
Andy Puzder's Answer to Labor Critics: Blame Our Franchises
Co-published by The American Prospect
When Andrew Puzder faces Senate hearings next week on his nomination as labor secretary, much of the questioning will focus on his management of CKE Restaurants, the Carpinteria-based franchiser of the national Hardee's, Carl's Jr., Green Burrito and Red Burrito fast-food chains.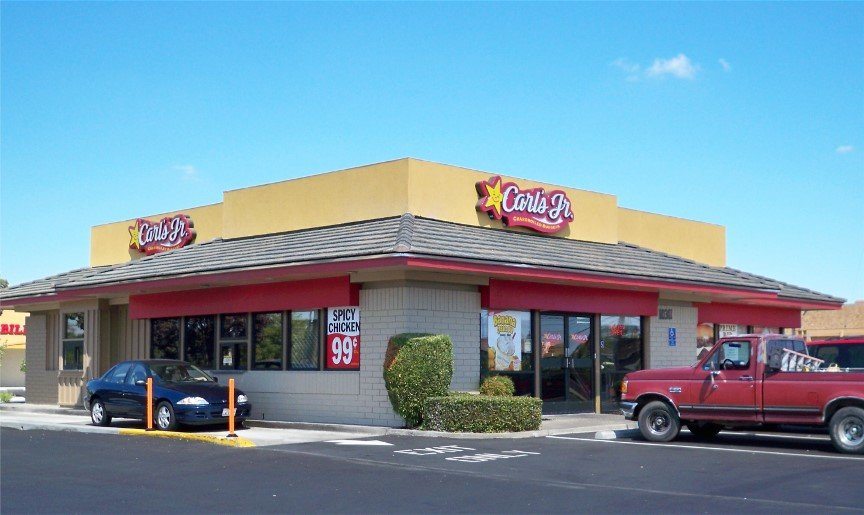 Co-published by The American Prospect

When Andrew Puzder faces Senate hearings next week on his nomination as labor secretary, much of the questioning will focus on his management of CKE Restaurants, the Carpinteria-based franchiser of the national Hardee's, Carl's Jr., Green Burrito and Red Burrito fast-food chains.
Both Puzder and CKE have been under unflattering scrutiny since December, when Donald Trump announced the nomination, citing the fast-food executive's "extensive record fighting for workers" — a claim disputed by critics of Puzder's nomination who point to the fact that only last month workers at restaurants owned by CKE filed 33 complaints against the company, including 22 wage and hour violations, seven unfair labor practices charges and four allegations of sexual harassment.
Responding to a January 23 Capital & Main investigation of the franchise system, which found that under Puzder's leadership, CKE's Carl's Jr. and Hardee's restaurants ranked first among major U.S. hamburger chains in the rate of federal employment discrimination lawsuits, CKE spokesperson George Thompson countered that CKE only owns six percent of the restaurants in Capital & Main's data set, and that "94 percent of the restaurants you've counted are ones over which Andy has had zero oversight and management control."
It's a familiar defense for franchisors, for whom maintaining the appearance of "zero oversight" is at the very heart of a business that profits by transferring the risk of local business conditions and the liabilities of direct employment onto franchisees. But that defense was perhaps dealt its severest blow by the August 2016 agreement struck between the labor department and Subway, the world's second-largest franchisor. That public memorandum of understanding with the DOL's Wage and Hour Division to do training and compliance assistance at all of its franchisees dramatically reset the bar for what an above-board business could and should be doing.
The landmark agreement was immediately recognized by industry attorneys as potential evidence for establishing the fact that, contrary to decades of franchise agreement disclaimers, a franchisor does possess the ability, whether exercised or not, to directly or indirectly affect the terms and conditions of employment of its franchisees' employees.
"CKE and its franchises," said National Employment Law Project attorney Cathy Ruckelshaus, "have been operating underneath the laws for decades. Putting it in a franchise agreement that [CKE is] not responsible for wage theft or compensation or discrimination doesn't make it so."
Still, insisting that there is a wide distance between itself and its franchisees has benefits for CKE.
"First of all, you don't have all the labor constraints," explained a former Hardee's executive, who spoke to Capital & Main on condition of anonymity. "You don't have labor. It's just five percent off the top with no real risk. … So it's the way to go. I mean, [the risk] is not by a little — it's considerable. You could have a company restaurant that you build and they put the Walmart six miles down the road and a McDonald's on the mall pad, and you're not getting anybody. If it's a franchisee, that's not your problem. None of that crap is really your problem. … Andy said for many years that he wanted to leave California, because of all the labor laws and the taxes. So he's moving to Tennessee, where there's also no personal income tax."
A 2010 study led by labor economist David Weil, who went on to head the DOL's Wage and Hour Division (WHD) during the final two years of the Obama administration, concluded that for an industry based on low wages, narrow profit margins and extreme competition, shifting the direct employment of workers to franchisees can be a recipe for wage and overtime violations. Weil reasoned that franchising incentivizes noncompliance because franchisees pay royalties linked to revenues rather than profits. By typically paying the franchisor a straight five percent of gross sales, the franchisee can only maximize profits out of the difference between sales and costs. The franchise agreement effectively ties the franchisee's hands on the product side and pressures it to cut corners off the labor side to improve its bottom line.
Focusing on the franchise relationship and applying the concept of joint employment in the Fair Labor Standards Act (FLSA) — a concept on the labor and employment law books since the 1930s and taken from the very broad definition of what it means to employ — became an enforcement doctrine at the WHD under Weil. During the Obama years, the WHD conducted nearly 4,000 investigations at the 20 largest fast-food brands, turning up more than 68,000 FLSA violations and successfully recovering $14 million in back wages for roughly 57,000 employees.
To discover how much influence CKE exerts over its franchisees, Capital & Main analyzed a 2012 Carl's Jr. "franchise agreement" contract — the ironclad compact that dictates every aspect of CKE's relationships to over 2,200 Carl's Jr. or Hardee's franchisee-owned stores — and compared it to four of its fellow billion dollar-plus burger heavyweights: Burger King, Wendy's, McDonald's and Jack in the Box.
Though this contract (which is the last publicly available CKE franchise agreement) doesn't differ substantively from its industry peers, the 51-page document outlines what is clearly a granular level of control by CKE corporate overseers that seems starkly at odds with the corporation's claims that franchisees are free and autonomous agents. CKE's rules obligate franchisees to adhere to what the corporation refers to as the company's "System," a broad and highly detailed set of specifications and procedures "developed and owned" by CKE.
The System spells out everything — from the look of the restaurant, to the making, marketing and selling of the products it offers, to the training and governance of employees. A franchisee must obtain CKE approval for the location of a restaurant, its layout and design, its promotional materials, its menu items, its vendors and its bookkeeping system. It must submit weekly and annual financial reports to CKE and, for its part, CKE can audit or inspect a restaurant at any time, as well as order training for franchise employees, demand repairs or major renovations at the franchisee's expense.
CKE leaves a mere two areas solely to the discretion of the franchisee: The pricing of menu items; and anything related to workers in terms of employment and compensation. The agreement also requires franchisees to notify CKE of civil suits or labor violations, "including, without limitation, all laws or regulations governing or relating to … immigration and discrimination, occupational hazards and health insurance, employment laws."
The agreement then binds the deal with an insistence that CKE's left hand can't know what its right hand is doing.
"This Agreement does not create a fiduciary or other special relationship between the parties," it says. "Franchisee is an independent contractor and is solely responsible for all aspects of the development and operation of the Franchised Restaurant," and "CKE has no responsibility … in the event the development or operation of the Franchised Restaurant violates any law, ordinance or regulation. The sole relationship between Franchisee and CKE is a commercial, arms' length business relationship."
Maintaining this "arms' length business relationship" turns out to be a fairly boilerplate aspect of all the franchise agreement language that Capital & Main examined. But for an industry well-known for its meticulously proscriptive supervision of its brands, the zero-oversight defense has sprung some leaks in recent years.
It was decisively breached in another, 2014 application of joint-employment rules against McDonald's, this time by National Labor Relations Board general counsel Dick Griffin, when the NLRB issued 13 complaints against McDonald's and some of its franchisees for unfair-labor practices, and named McDonald's Corporation as a joint employer with joint liability. The board based its rationale on the fact that the fast-food behemoth's franchise agreement orders its franchise owners to strictly follow its rules on food, cleanliness and employment practices, and that McDonald's often owns the restaurants that franchisees use.
What's especially revealing about the uniformity of the franchise agreements between different corporate brand owners is that the rate of labor violations could vary so widely among the franchise systems — by as much as 20 federal employment discrimination lawsuits per billion in sales, according to the Capital & Main review. That different franchise systems could have different rates of noncompliance, said NELP's Ruckelshaus, suggests the common denominator is the franchisor rather than the franchise agreement.
"There's clearly a culture in these restaurants [of] noncompliance with a lot of the basic labor and employment laws," she explained. "And it doesn't have to be that way. The franchisor can definitely send out a message to its franchisees that they want them to be compliant with labor and employment laws and treat their workers fairly and all the things that most businesses would do."
Though CKE's official corporate policy prohibits discrimination based on race, color, religion, gender, age, sexual orientation, national origin or disability, Puzder's outspoken antipathy to most employment regulations sends a somewhat more ambivalent message. In op-eds, the CEO condemned both the NLRB's joint-employer standard (a "lose-lose scenario" with "potentially devastating economic effects") as well as the Obama administration's overtime rule that doubled the salary threshold under which workers get time-and-a-half pay when they work more than 40 hours in a given week.
"CKE is a textbook case of how franchising can enable some businesses to evade responsibility for labor violations committed in establishments that bear their name, sell their products and adhere to their rules," said Alison Morantz, Stanford Law School's James and Nancy Kelso Professor of Law. "Although such abuses are widespread, they can be substantially reduced with legal and regulatory tools that already exist, and have been used successfully in the past."
Which is why the role of Andrew Puzder would be pivotal at the Department of Labor.
"If," Morantz continued, "the new administration turns a blind eye to abusive labor practices — or tries to strip federal inspectors of the tools it has available to enforce wage and hour laws — it will encourage franchisors like CKE to deprive hardworking Americans of the basic legal protections that ensure everyday accountability, justice and fair play in the labor market."
---
Additional research by Roxane Auer and Holly Myers.