Making History: Remembering Jeff Stansbury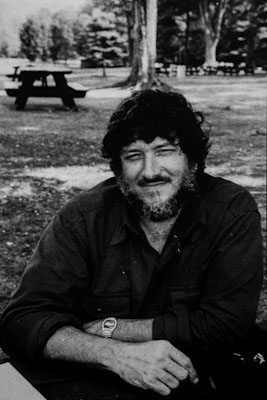 I wrote this post for The Stansbury Forum, a site honoring the work and spirit of union activist, writer, friend and mentor Jeff Stansbury, who died in 2008.
Five years in Los Angeles and I was still suffering from the region's alienating social atmosphere. I had a few good friends, a new relationship and some interesting work under my belt in sales, journalism and PR. But I couldn't shake the sensation that people in L.A. keep their distance and that there was something innately "asocial" about this place.
As I've explained, the labor movement was the tonic for my personal crisis. Southern California's sprawl, materialism and hyper-individualism became less of a preoccupation when I started working with unions. I was finally giving up my fantasy of heading back to Vermont and could concentrate my mind on universal themes: big stuff like ethnic and class roots, human identity and history. I'd found an institution with a mission I could run with and a cast of characters I could relate to, learn from, like and admire….
None more than Jeff Stansbury, who I met in the late 1980s at the International Ladies Garment Workers Union (ILGWU) hall across from MacArthur Park near downtown L.A. Jeff and his cohorts were busy trying to figure out how to revive a union which was bleeding members and losing contracts.
Organizing Latino immigrant workers and pressuring employers was a central challenge and one which the L.A. labor movement was beginning to take on. Among other things, Jeff was running a citizenship campaign. But the ILG – hampered by the decentralized garment industry and capital flight – would not share in that larger service-sector success story.
On first impression, Stansbury – black beard, suspenders – looked like a lumberjack. The conversation I can't remember but I bet it touched on our roles as labor "writers." I would soon find out how much that title applied to big Jeff.
Stansbury, I would learn, was extraordinarily gifted in blending and personifying working-class and progressive values. During the '60s and '70s when unions and environmentalists were battling over air and water pollution from manufacturing, Jeff was writing about coalitional strategies. He worked successfully to mobilize broad-based opposition to "right to work" politics in Missouri in 1977. And he was instrumental in expanding coverage of a UAW newspaper to include cross-border issues.
In fact, Jeff would bring me into a union newsletter project in the early '90s. By then, he had made another of his legendary segues across the labor spectrum. Stansbury had joined the western region research staff of HERE (Hotel Employees Restaurant Employees) which was doing excellent work decoding the complex hospitality industry of Southern California and beyond. (Many of these "researchers" would go on to become central players in developing the union's national organizing campaigns).
I had already picked up a few assignments to develop publications and was delighted when asked by the new regime at HERE Local 11 in Los Angeles to start-up, write and edit a bi-lingual union newspaper. An innovative feature of Noticias del Local 11 News — which caught Jeff's eye – was how English and Spanish were seamlessly integrated onto each page (I worked with a professional translator).
Stansbury liked what had been done at Local 11 and invited me to work with him on a prototype newsletter for HERE's Las Vegas local. For the next year or so, he and I made several trips together, flying Southwest from Burbank to Vegas, meeting with elected leaders, staff and activists to enlist buy-in for what would be called Union Pride. Our travels together gave me the chance to listen to Jeff's stories about his work and life and to learn first-hand from this brilliant, dedicated and endearing guy.
I was in my 40s and a new parent. Seventeen years older with adult children, Stansbury had some thoughts on how to maintain a commitment to the movement and your family. Jeff also gave perspective to my political views and "radicalism" which was rooted in 60s and 70s protests and counter culture. Stansbury's working-class consciousness was earnest and authentic and helped me re-locate my own.
He had been active in the movement when ideological divisions over the cold war and the role of the labor left were still being fought-out. But I never saw Stansbury become strident or condescending. His temperament and demeanor were remarkably steady. His eye was on the big picture. He understood that history moves in long sweeping curves. And Jeff knew his history.
He and I collaborated on a chapter of a 1992 book called The New Labor Press – Journalism for a Changing Union Movement (published by Cornell's ILR Press).
Our article was titled Beyond English: The Labor Press in a Multicultural Environment.
I gave the piece some punch. He gave it its depth:
In the 1920s and 1930s, when unions were central to the lives of immigrant workers, it would have been inconceivable for the garment workers not to have published their newspaper in Yiddish, the granite workers not to have published theirs in Italian, or the butchers not to have published in Polish.
Yet today, with millions of union members and potential members in the United States who have emigrated from Mexico, Central America, the Caribbean, Korea, China, Vietnam, the Philippines, India and other countries, the newspapers and newsletters published by U.S. unions appear, with isolated exceptions, only in English.
That pre-Internet assessment of labor communication expressed Jeff's belief that unions must be inclusive and expansive; and that to see into the future, we must look back to the past.
Jeff's "retirement" plan, as we know, involved an extraordinary project: a PhD in history from UCLA and a colossal dissertation focused on the workers – and their unions – who built the L.A. Aqueduct and operated the city's municipal water supply and electrical system in the first years of the 20th Century.
When finished, he wanted to teach labor history in community college.
Sadly, he didn't get that chance.
I've been lucky over the past few years to teach a course through L.A. Trade Tech's Labor Center called "Labor in America" aimed at students with no union background. It would have been great if Stansbury had been around to inspire them as he did me.
Finally, Jeff and I had in common a history and deep affection for Vermont. He spent his last years chopping wood and shoveling snow in Middleton Springs where he and his wife Gretzel lived in a beautiful house designed by their son.
My kids and I visited a couple years after they moved East. Here was my friend and mentor – the guy who had helped me come of age in L.A. – finishing up his last great project in a state we both loved.
Filmmaker Adam McKay Talks About Dick Cheney and the Imperial Presidency
"Our democracy at its root is about the throne," says the creator of Vice. "But what Cheney tried to do was bring the power back to one person on that throne."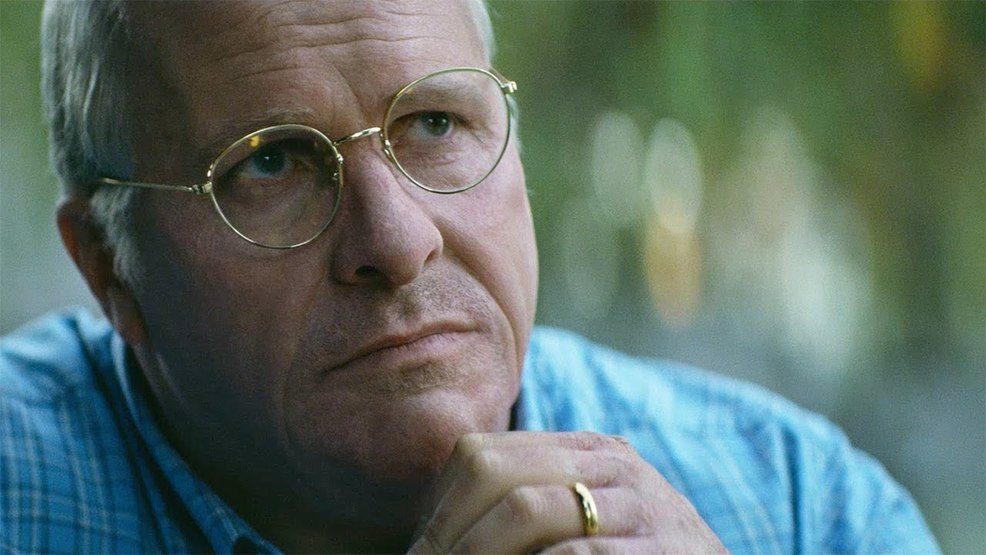 Vice President Dick Cheney quickly faded into the background after leaving the Bush White House in 2009. But while many may not remember the ins and outs of Cheney's record, the recent film Vice argues that he was one of the most powerful and influential architects of the current world, and that Cheney intensified the emergencies facing America today.
Capital & Main reporter David Sirota spoke with Vice screenwriter and director Adam McKay, who had taken on the project after winning an Academy Award for screenwriting on his previous movie, The Big Short.
Vice has been nominated for eight Oscars, including Best Picture — but has also generated its share of controversy. McKay discusses some of the criticism of the film here, along with the twists and turns of the life of Cheney, who rose to become arguably the most potent vice president in American history. The following interview excerpt has been edited for concision and clarity.
---
David Sirota: Do you believe that we are today living in the world that Dick Cheney created?
Adam McKay: Without a doubt, yeah. Trump is a force of charisma, but not in a good way. He's perfect for the 24-hour news cycle — no one knows how to dominate it better than him.
But the actual structural changes that happen to our government, to regulations, to the way we view democracy, to the way the American people interact with government … those changes happened under the hand [of] a grand master of bureaucratic knowledge, Dick Cheney. You look at the Middle East. You look into visions that were widened. I'd definitely go to that period and I say at the center of it, expanding executive power, was Dick Cheney.
There's a scene in the movie where a young Cheney is depicted as not all that partisan — it almost made it seem like him choosing a job with a Democratic or Republican lawmaker was completely random. Is that true to life?
It's not that far off. Cheney's dad was an FDR Democrat. [Dick Cheney] had no interest in politics at all through high school…The first time he really started getting any taste for feet-on-the-floor politics was when he was getting [his] master's up in the University of Wisconsin. He did intern for a Republican, handed out buttons and stuff. We interviewed some people from his early days. He was not an ideologically driven guy.
What he knew was that when he went to D.C. he needed a rocket ship. He needed to get something going. Lynne wasn't entirely happy about him taking this fellowship. She wanted him to get a Ph.D. and become a professor. That was what she always pictured that they would do. So he had to get something going quick when he got to D.C. because he wasn't making any money. And if you wanna get something going quick in the late '60s in Washington, D.C., Donald Rumsfeld was your guy.
What do you think radicalized Dick Cheney and made him such an ideologue?
The first radicalization was just the environment he kind of came of age in, which was the Nixon White House and the Ford White House, which were all about executive power — the imperial presidency. And then his conversation about the unitary executive theory with a young [Antonin] Scalia, who was a lawyer in the Justice Department.
Everything that I found with Cheney goes back to the unitary executive theory. You look at his minority opinion that he wrote on the Iran-Contra affair with David Addington. They actually have several lines in it where they say the president has monarchical-like powers.
The radicalization of Cheney, to me, is two steps. Number one is the political environment he grew up in, [and then] introduction to the unitary executive — [which] was weaponized by 9/11. Especially when he said, "Give me all the unfiltered intelligence." A lot of Washington insiders said, "Anyone who would do that — [it] would drive them crazy." One guy described it as like "listening to Led Zeppelin full volume, 24 hours a day."
So I think he was already an extreme right-winger who then came into collision course with this very traumatic event, 9/11.
Your movie depicts Cheney as motivated by the acquisition of power — but do you believe he had specific policy goals beyond that?
As far as policy goals go, war is the key to being able to use these sorts of unparalleled powers. Some legal scholars would call [these] insane powers. So I always felt like Cheney was putting together these pieces of power to expand his own power … which I do believe made him a power addict … His wife's desire for power, and by extension, America's desire for power, which did fit neatly with the neocons.
But I also think invading Iraq did two things. It activated the unitary executive theory — [if] writings from the DOJ [Department of Justice] that came about at that time were filled with references to the unitary executive theory.
And yes, the oil too, was a part of it. Cheney also is an oil guy. He grew up in an oil state, Wyoming That was his whole life. All his friends are oil guys. I always look at Cheney as a right-hand man, and I think that he serves power: Sometimes that power is oil barons, other times that power is a presidency — the notion of a powerful presidency.
So I think Iraq was sort of a mishmash of ideas. I think it was unitary executive and I think it was definitely oil, and I think it was most of all expansion of executive power and a show of force to the world.
What are the most significant and lasting parts of Cheney's legacy?
I would just say in general, those eight years of Bush and Cheney were so dispiriting that they made a lot of people kind of give up on government. And the fact that we can't fix something that really can be improved pretty easily and pretty quickly, like the opioid epidemic or like gun safety laws. Those are things that 30, 40 years ago we would've had bills passed on the issue. We would've seen fewer deaths within a year, within two years. Even the assault weapon ban, you saw deaths go down after that…
Then, obviously, the Middle East is just a wreck. Our friend, Adam Davidson, had a friend of his, a journalist, go to Iraq recently and come back and just say, "It's awful. It's completely undone." And obviously, with what happened in Syria, ISIS, all that kind of stuff. Those are the clear, kind of bad effects of Cheney and I would say the rise of this particular form of the Republican Party.
Much of your film resurrects events that have been forgotten in the American psyche, because we have this tendency to venerate leaders the moment they leave office. It's as if presidents and their administrations suddenly get immunity from retrospective scrutiny. Why do you think that is?
I feel a lot of this goes back to the pardoning of Nixon. That's a bad, bad thing. I think he should've done some time. I think it's important to not imbue these leaders with king-like mystical properties. Do you remember Jerry Lewis saying, "We should never criticize the president"?
I think we just like the idea of powerful people. We like the idea of a king. We like the idea of these celebrities that get treated like kings. Why did the Bushes keep getting elected to office? Why did the Kennedys keep getting elected to office after several of them did pretty terrible things? We just like that idea. We like the idea that some people's blood is more special than ours. I don't know why. It's really deranged…
Our democracy at its root is about the throne. What they tried to do with the Constitution, the original people that wrote it, was break up the power so you don't have one crazy guy sitting in the throne. But what Cheney tried to do was bring the power back to one person on that throne…
I guess my answer is democracy is still really new, and clearly it's not going well right now. And I think we're going to have to have a whole moment where we look at it and fix a bunch of stuff because parts of it aren't working too well.
Many people say Donald Trump's administration is the worst in American history. After doing a movie on Cheney and the Bush administration, do you agree?
Everyone wants things to be ranked and compared to each other. The real answer is that there is a safe that was filled with diamonds that represent our democracy and checks and balances. They couldn't get a goon like Donald Trump to go in and crack the safe because he doesn't even read books. Like he's not an educated guy.
So they had to go get an expert like Dick Cheney to go in there. Dick Cheney went in, he cracked the safe, he took all the jewels out of the safe, he exited the store, he left the front door wide open. Then after an hour some stray dogs wandered into the store and started crapping all over the place and peeing everywhere. And then when the owner went in, one of the dogs bit him and he said, "These dogs are the worst."
That, to me, is Cheney versus Trump. Yeah. Cheney cracked the safe, Trump is the strange bizarre dude who wandered in (and) took a crap in the store…The police arrest the street guy because look, he took a crap. He's in the store. Meanwhile, Cheney is across town giving W. Bush one diamond while he takes the other 99 and W. Bush is delighted with the one diamond.
---