Los Angeles' War on Homelessness Begins: An Interview With Chris Ko
Although it took nearly two weeks to tally the votes from the March 7 election, Los Angeles County ballot Measure H has officially achieved the 69 percent vote supermajority needed to pass a half-cent sales tax hike.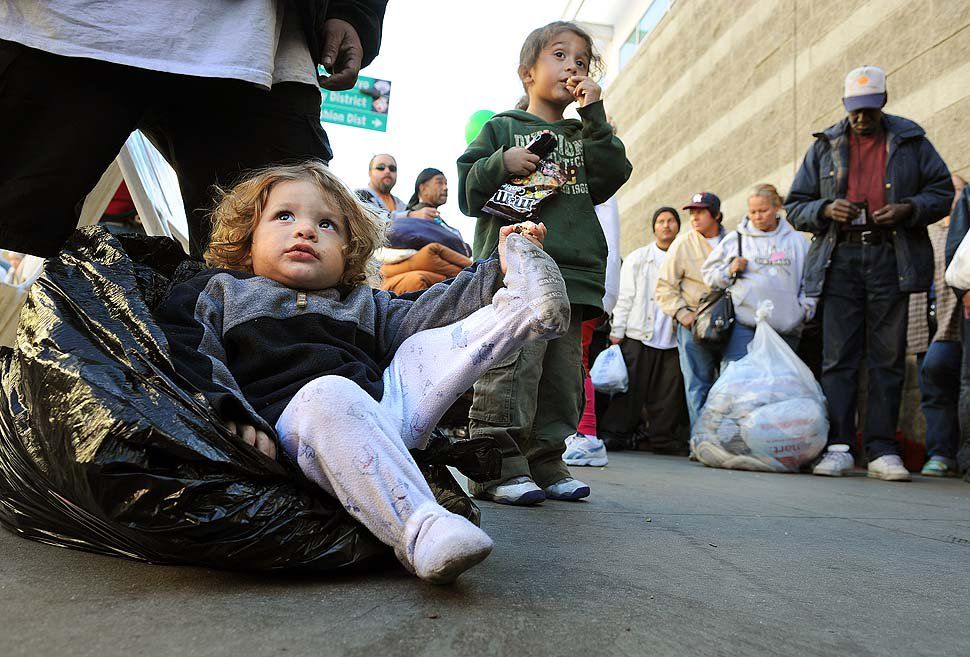 Although it took nearly two weeks to tally the votes from the March 7 election, Los Angeles County ballot Measure H has officially achieved the 69 percent vote supermajority needed to pass a half-cent sales tax hike. That creates $355 million a year for 10 years to fund programs to move thousands of L.A.'s homeless off the street and under permanent roofs, and to protect others at risk of becoming homeless. Measure H money provides rental subsidies, case management, mental health programs and other services. But it also supports an innovative personal and pilot-tested approach to connect with people that need those services, to get them off—or keep them off- the street and back into life in their own communities.
The idea was to end homelessness for 45,000 L.A. residents and prevent homelessness for 30,000 more. Measure H works in conjunction with Measure HHH, a $1.2 billion bond passed by City of Los Angeles voters last November to finance 10,000 units of permanent housing. No other city has put together those two large pieces to end homelessness. United Way of Greater Los Angeles took a leading role in the coalition to support Measure H, one that included the L.A. Area Chamber of Commerce and the L.A. County Federation of Labor—two groups often on different sides of the policy fence.
Chris Ko is Director of Systems and Innovations for the United Way of Greater Los Angeles and director of Home For Good. Capital & Main asked him about the vision behind Measure H, how it all came together and what happens next.
---
Capital & Main: Measure HHH creates permanent housing, while Measure H connects folks with services that help them stay "homed." Is that an appropriate characterization?
Ko: That's one huge component. I'd say there are other things. For one, homelessness exists outside of the City of Los Angeles too. Measure H makes sure that all of our homeless neighbors throughout the county– and especially for the communities outside the City of Los Angeles– have support. Forty percent of our homeless neighbors live outside of the City of L.A., so for them H is kind of the whole deal.
What does H provide the 40 percent outside the City of Los Angeles?
Ko: The HHH units would only be built in the city of Los Angeles.
And Measure H money will create support for people outside the city?
Ko: That's right, inside and outside–40 percent of our homeless population lives outside the City of L.A. —so a significant amount.
It seems it may have taken a while to get a consensus among those on the front lines of ending homelessness to arrive at this housing-first approach. Has that been a block to addressing homelessness in L.A. County?
Ko: I don't think that's been the fundamental deterrent. The reason we pushed at this point is that the main thing missing was resources at the scale, the solutions we thought would work. When you're dealing with the scarcity of resources, then you get in this game of constantly trying to figure out if housing is more important than support.
The vision here was: We've done this long enough–we know we need all of them. It is really important that people understand why housing-first is so important. That's been a five-to-seven year journey for us, helping the community better understand the concept that you can only end homelessness with a home– you need a home, at a minimum, to end someone's homelessness.
Has anything like this been attempted in other cities with scant affordable housing?
Ko: San Francisco attempted it. They had two measures, one requiring San Francisco to make it a budget priority. They passed one and did not pass the other measure to fund that budget priority.
New York has done a version. They've funded housing and they've had a right-to-shelter [approach] there, but they realized the shelter piece has not been the answer. They're looking at some of what we've done because they're realizing that they need to fund more holistic kinds of permanent solutions.
What mechanisms are in place or need to be in place to get these programs rolling? Three hundred and fifty-five million dollars are available beginning over the summer?
Ko: Per year, for the next 10 years, [starting] in July.
Where does that go then, what mechanisms are in place linking the homeless to services?
Ko: There are three main goals–immediate relief, ending homelessness for 45,000 individuals in the first five years, and then preventing homelessness for another 30,000 families and individuals.
Part of why we're so confident in this push is that we've been setting up community- based delivery systems for these services. We're not talking about $355 million dollars disappearing into county government. That's part of why there was a special tax that required a two-thirds vote—it's restricted for use on homelessness. We've been developing something called a coordinated entry system, a no-wrong-door system to deliver services with community-based providers in every single region of the county.
Before, if you were homeless but you didn't connect with the one agency that had gotten the contract, it was a little bit of a lottery–who you found, or who you got found by [to help you connect to support.]
Now, no matter where you enter, whether it's a food pantry, a clinic, a neighborhood provider—there [will be] a standard database used that's available free of charge [to providers]. A standard assessment takes place. You get matched to the resource that's the best fit for you. Whether that's a unit of permanent housing or a rapid re-housing rental. This network across the county, a community-based tool, is in place to deliver a good chunk of the Measure H dollar.
That sounds like an innovation.
Ko: Yes. It was a big one so. We piloted it in Skid Row. Over the next two or three years we grew it countywide with the support of a funders collaborative–private foundations and funders, and donors.
It became kind of the standard delivery system for L.A. The other thing that you'll see right out of the gate, are outreach teams. Traditionally, you waited for [those in need] to come to your programs. In this new model we go out to them. Even if the first couple times we get turned down.
There's a network ready, willing and able to go out. The difference is—that would be more fully funded. We'll finally start expanding our street outreach to be able to respond. We have eight boroughs of L.A. –service planning areas–including Antelope Valley, San Fernando Valley, West L.A., Metro and South L.A.
And now you have outreach teams in each of them.
Ko: Exactly, we have had leads in each outreach area– what we haven't had are the actual teams. It's kind of like we've had 911, but haven't had the police officers available on the other side.
The street outreach teams will be multidisciplinary, with clinical support so that [people requiring] mental health care may be treated and worked on while on the streets—that's one thing that you'll start seeing immediately. We're starting to get sobering centers, shelters [established]. Psychiatric urgent care facilities will also start opening.
I'd like to ask you to put a face on "the homeless." We always think Skid Row when we think "homeless" but that is not the face of homelessness entirely. There's a range, between families living in their cars and people camping on the street. What would be the different support steps for, say, a family living in a car or a person living on Skid Row for a few years—what would it take to reach out to them and get them homed?
Ko: The philosophy behind where we started – the whole idea of housing-first and the coordinated entry system – is that everyone can make it and deserves a home. That's number one. And two, they can make it in a home. It's just a matter of what kind of housing they can make it in.
Then the challenge becomes making sure they get paired with the right kind of housing. That's why this universal assessment is [already] in place and the coordinated entry system that tells us what kind of housing the person requires. So if they have a permanently disabling condition that's been certified, what kind of supportive services do they require to make it? It's harder to expect that that they would be fully self-sufficient, even with health care and employment training. It's still 43 percent cheaper to provide that than just leave someone on the street.
That second stage are folks who might have been homeless once or twice before and have a specific challenge that they're working through that's keeping them on the street. They may be able to work or regain self-sufficiency, but really need kind of a boost to get up there. Those folks, we'd be pairing with rapid re-housing, the modern form of transitional housing–you get to go to your own place and you work with someone to figure out your rental supports over a year or two.
[Homeless] families often start out by living with other people or in their cars. For this middle population, shelter is a viable option for them. But in the past, the reason people stayed in their cars or stayed on the street was that shelters were often not in their community and could be less safe than the streets.
We're calling [shelters] bridge housing– just to make it clear that it's not meant to be a destination. It's meant to be a bridge on the way out for that middle population. I think that face of homelessness that's not often understood or seen, are the folks who are right on the brink of homelessness.
How do you prevent them from falling into homelessness-how does Measure H figure in?
Ko: We've never been able to deal with prevention because the federal resources haven't allowed for it. Part of the vision of Measure H is that we're going to move "upstream"–helping someone stay in their home and never hit the streets to begin with. Help them weather financial emergencies by helping them with rent, helping with eviction defense, legal counsel.
Going upstream also means making sure that as people leave prison, hospitals and the foster care system, that they have really good linkages and supports. That's the other story of homelessness.
The final thing I'll say when you ask about the face of homelessness—it's predominantly Angelenos living in the communities in which they grew up or [lived in] before they became homeless. So 90 percent of our homeless neighbors actually live outside of Skid Row.
That means only 10 percent of our homeless population is on Skid Row.
Ko: Ten percent. So the face of homelessness may be hidden sometimes, may be visible at other times. But it really is in all of our communities at this point. The majority of the homeless are from those communities. They didn't come there intending to be homeless. That's where they were before their homelessness. They're looking to stay after they make it back inside.

Santa Cruz Leads the Push for Affordable Housing
California's housing shortage has made it difficult to be middle class and harder to be poor. Today's median-priced California home costs more than twice the median-priced U.S. home, according to Zillow.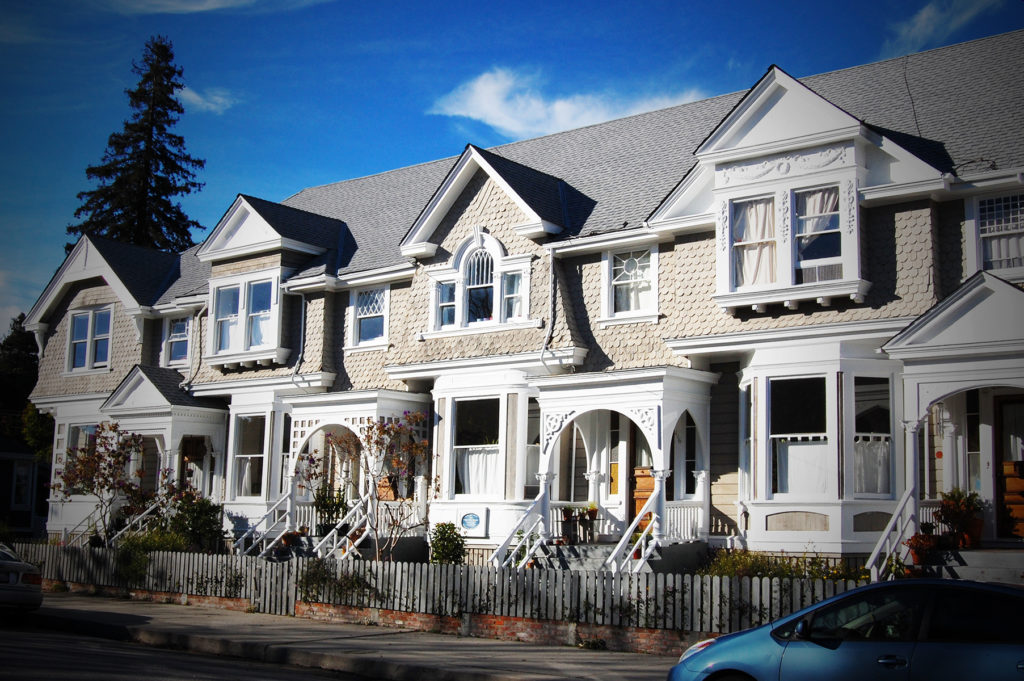 ---
California has been more expensive than most of the country for a long time, but the gap became a chasm beginning in the 1970s.
---
John Holguin should be in a celebratory mood. He is just about to close escrow on his first house. But like too many Californians, he's feeling a sense of diminished possibilities.
Holguin, 48, works for the Santa Cruz County Department of Public Works, striping roads and maintaining the county's bridges and storm drains. His wife is a school receptionist, and their combined annual income of $82,000 places them squarely in Santa Cruz County's middle class.
---
---
Yet Holguin had to withdraw from his retirement fund to afford his piece of the California Dream: a house in Watsonville, an agricultural community that has seen home prices shoot up as Bay Area tech workers and investors snatch up homes in the region.
His $3,200 monthly mortgage payment will eat up 75 percent of his take-home pay, he says. When he does retire, eight years later than planned, he and his wife will probably head for Arizona, where some of his high school classmates have already settled.
---
Activists and civic leaders are recognizing the extent of California's housing crisis. They are organizing around changes to housing codes, rent control, and local and state bond measures.
---
Holguin's two kids, junior college students, will help with the mortgage on the new home, but he does not expect them to remain in the state. "They know if they want to buy something, if they want to succeed, it's not going to be here in California," he says.
California's housing shortage has made it difficult to be middle class and harder to be poor. But there are signs in Holguin's home county, and elsewhere in the state, that activists and civic leaders are recognizing the extent of the crisis. They are organizing around changes to housing codes, rent control, and local and state bond measures.
At a June 12 Santa Cruz County Board of Supervisors meeting, Supervisor Zach Friend suggested that residents may have "reached a real tipping point" in their willingness to support new affordable housing. He was responding to almost a dozen community, business and nonprofit leaders who spoke in support of the board's unanimous vote that day to direct staff to prepare revisions to the county housing code to ease the way for more affordable housing development.
---
"It's one thing to say that you are in favor of affordable housing," but when a project is proposed in your neighborhood, "you can find a lot of reasons as to why you don't support it."
---
But it may take time to fix a problem that has been decades in the making, and it will certainly take political will to build and maintain affordable housing in sought-after coastal regions. Santa Cruz activists hope that Friend and other supervisors will vote this summer to place a bond measure of up to $250 million on the November ballot that could fund affordable rental housing, support first-time homebuyers, and provide housing for the homelessness.
Funding and policy changes are only the beginning. City and county officials must greenlight projects, sometimes over neighborhood opposition.
"It's one thing to say that you are in favor of affordable housing," Friend noted at the June 12 meeting, but when "a project actually comes forward, especially one in your neighborhood, you can find a lot of reasons as to why you don't support it."
California has been more expensive than most of the country for a long time. But the gap widened beginning in the 1970s when home prices grew from 30 percent above national levels to more than 80 percent higher by the end of the decade. Now the median-priced California home costs more than twice the median-priced U.S. home, according to Zillow.
Research suggests that the public "feels the pain" but is "not really enamored by some of the most obvious solutions," says Jim Mayer of California Forward, a nonprofit organization that focuses on fiscal and government reform. "They're really not supportive of a whole lot more homes if they think it is going to lead to more traffic and congestion, and more crime, and impact the schools."
California would need as many as 100,000 more housing units a year than it is currently building to meet the demands of its growing population, according to the state's Legislative Analyst's Office.
Meanwhile, some of John Holguin's co-workers rise in the dark to commute from Los Banos, a small bedroom community some 80 miles east. Others stay with family in Santa Cruz during the week, only to travel 150 miles home to Sacramento on the weekend. (Holguin's 17-mile commute from Watsonville along Highway 1 will take as long as 45 minutes because of traffic.) "Only in California do we have watersheds and commute sheds," says Mayer.
"My parents bought their first place at 25, and I'm 48," Holguin notes. "To me it seemed like they had it easier back then." He's right about his parents' generation of homebuyers. Back in 1975, the median home price in the state was $193,774 (in 2017 dollars). Last year, according to the California Realtors Association, it was $537,860 — nearly three times that much.
Of course, Santa Cruz is a particularly pricey slice of the California real estate market. Its sun, surf and scenery draw tourists, as well as tech industry workers from "over the hill" in Silicon Valley, who have money to spend. The median price for a single family home in Santa Cruz County shot up to $935,100 in March, a record high, the Santa Cruz Sentinel reported.
Santa Cruz County is home to lower-wage agricultural and service industries, making affordability a particular challenge for those who work there. Also, local redevelopment agencies, one of the few funding sources for affordable housing available to local governments, were eliminated in 2012, contributing to the housing shortage across the state.
Small-town Santa Cruz also faces pressure from its University of California campus, whose chancellor announced plans last fall to increase its student body by as many as 10,000 students by 2040. In a sign of voter frustration, the city of Santa Cruz approved a non-binding measure opposing the university's growth plans by a margin of 76-23 percent.
And then there is the resistance on the part of some residents to accommodate growth. Some simply want to "preserve the open space and restrain the growth" as much as possible, says Don Lane, one of the leaders of Affordable Housing Santa Cruz County, a local coalition that is advocating for a housing bond measure to be placed on the November ballot. "But you've just got all this high-priced housing, and it's still crowded, and traffic is still getting worse."
Lane, a former mayor of the city of Santa Cruz, says denser "infill" housing in commercial corridors will lead to a more efficient and effective use of space without compromising the region's preservationist traditions.
The plight of Santa Cruz's middle-income residents is not as dire as that of its poor, of which there are many. The county has among the highest poverty rates in the state. Farmworkers live in overcrowded and sometimes dangerous conditions. At the June 12 board meeting, Ann López, the director of the Center for Farmworker Families, relayed an instance of 16 people living together in a home of less than 1,000 square feet.
Matthew Nathanson, a public health nurse with the county, was motivated to advocate for an affordable housing ballot measure after witnessing the clients he serves "falling into homelessness" because of their inability to afford rent. The median rent for a two-bedroom home in Santa Cruz was $2,450 a month in May, a 4.7 percent increase from a year ago, the Santa Cruz Sentinel reported.
Nathanson, who is also a regional vice president with Service Employees International Union Local 521, says that housing has become a central issue for city and county workers like Holguin, who are becoming increasingly difficult to recruit. Road workers who are on call during the rainy season need to live "within a reasonable distance" of their jobs, he adds. And pay increases won at the bargaining table risk being "all wiped out" by the cost of housing.
The measure, which would require a two-thirds vote of the public, would be paid for by commercial and residential property owners, according to Lane. The original proposal was for $250 million, but he says the bond measure is now "looking more like $150 million" and could benefit between 1,500 and 2,000 households.
The campaign was inspired by the success of housing measures in Alameda and Santa Clara counties, he says. Another $4 billion housing measure will be on the state ballot this November.
Still, once the funding is in place, the projects will need to get approved by local governments and built. The bond measure proposed for November is only one piece of the puzzle, according to Nathanson.
"It took us a long time to get into this situation," he says. "I think there is a shift going on, but it's going to be a struggle."
---
Research assistance provided by Jake Conran.
Copyright Capital & Main