L.A.'s Environmental Justice and Waste History Lesson
Three decades ago, women in South Los Angeles stood up against the City of Los Angeles to block the siting of the city's solid waste incinerator known as the Los Angeles City Energy Recovery (LANCER) project. Organized as the Concerned Citizens of South Central Los Angeles, women successfully fought back against powerful industry and business interests and complicit local decision makers, to block an additional polluting facility from being sited in a neighborhood already bearing the burden of toxic waste and abandoned factories.
While communities across the U.S. began organizing around environmental justice, powerful waste industry interests continued their expansion, while avoiding increased opposition to incineration plants and waste plants in general. The California Waste Management Board retained Los Angeles-based lobbying firm Cerrell Associates to produce a memo outlining which communities were least likely to oppose waste incinerators. The memo, titled "Political Difficulties Facing Waste-to-Energy Conversion Plant Siting." (aka the "Cerrell Memo") presented a demographic analysis identifying low-income communities of color, and rural and less educated communities such as Kettleman City, Buttonwillow and areas in Imperial County as target locations for new waste facilities, and became the lightning rod for the emerging environmental justice movement in California.
Today, innovative campaigns led by low-income communities of color and low-wage workers fight to ensure that their communities are healthy, sustainable places to live, work, play and go to school. Even after all these years, the issue of waste — who benefits from it, who doesn't — remains as potent an issue as it was when it catalyzed a powerful social movement in the early 1980s.
In the current debate in City Hall around Los Angeles' waste and recycling system, environmental justice is again at the core of the policy debate. Low-income communities of color, workers and environmentalists have come up with an innovative franchise proposal that would help clean up the waste industry through establishment of a franchise approach that would protect the health and livelihoods of communities and workers. Supporting an exclusive franchise are decades-established environmental justice groups like Communities for a Better Environment and Pacoima Beautiful, national environmental groups like Sierra Club and NRDC, and occupational safety and workers' rights advocates.
At the same time, a well-financed conglomerate of big business, waste haulers and apartment landlords fight the proposal. At the center of their conglomerate is a newly minted organization called Angelenos for a Clean Environment (ACE) operated out of the PR firm Cerrell Associates, the firm that wrote in their 1984 memo that: "[waste] sites can be suggested partly on the basis of neighborhoods least likely to express opposition — older, conservative, and lower socioeconomic neighborhoods."
It takes some effort to untangle the twisted environmental justice arguments used by ACE to support the chaotic nonexclusive system that currently exists. On its website, ACE claims that a non-exclusive franchise "[w]ill avoid disproportionate impacts to the San Fernando Valley from increased traffic, which would be the result of an exclusive franchise favoring [sic] large corporations with operations in the valley." There's little evidence to support their explanation for environmental justice claims even if one were open to Cerrell's positioning itself as an environmental justice champion, given their history around waste issues and their close relationship to hauling companies like Athens that operate waste facilities in Sun Valley.
While many businesses have come to recognize the importance of changing their business models to achieve goals of environmental and economic justice, waste firms and their business lobbyists such as Cerrell Associates need careful scrutiny, particularly if they claim to have environmental justice intentions. In fact, the current non-exclusive system has resulted in an environmental justice nightmare for communities adjacent to landfills, dirty material recovery facilities (MRFs) and other waste facilities. And it appears that an exclusive system could create incentives to better distribute infrastructure throughout the region. While we may not see waste facilities pop up in Brentwood and Hancock Park, it is certain that under the current non-exclusive waste system low-income communities of color in Los Angeles will continue to bear the environmental injustices of the waste in Los Angeles.
Environmental injustice is a hard issue to solve; campaigns to win environmental justice must be led by low-income communities of color and workers who are most directly impacted by the waste facilities and the broken waste system. The City of Los Angeles should learn from its past lessons and follow the lead of environmental justice coalitions, not slick PR firms who have fueled environmental injustice in the past.
Martha Matsuoka is an  assistant professor of Urban and Environmental Policy at Occidental College. Her post first appeared on Huffington Post and is republished with permission.
Green New Deal Targets Link Between Trade Policy and Climate Change
Rep. Alexandria Ocasio-Cortez's resolution spotlights stealth connections between free trade deals, offshoring and carbon emissions.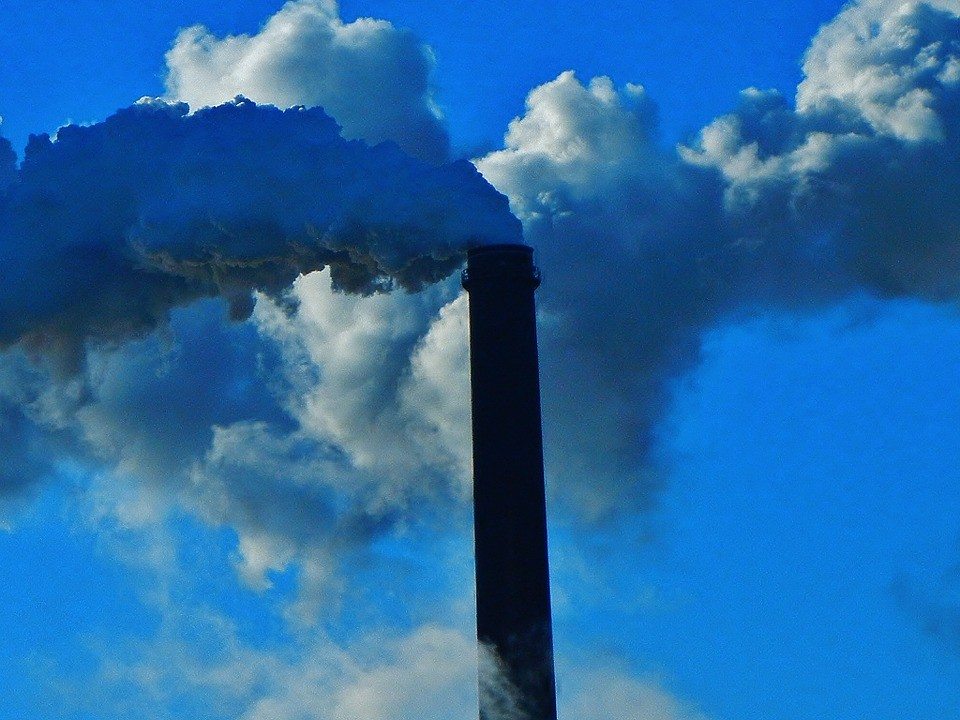 Congressional Democrats on Thursday unveiled landmark Green New Deal legislation outlining proposals to combat climate change — and the measure does not stop at the American border. The resolution calls for new trade laws to halt America's continued export of carbon pollution to countries across the globe.
The link between trade policy and climate change may seem far-fetched, but it is illustrated by the relationship between emissions in different countries. For example: In recent years the United States and Europe had been reducing their own greenhouse gas emissions. That seeming progress has been offset in developing countries such as China, which has seen a significant spike in emissions to the point where it now produces more greenhouse gases than the United States and the European Union combined.
On the surface, these trends might appear to show wealthy nations' proactively decarbonizing their economies, and developing nations failing to do the same. However, China's emissions are not happening in a vacuum: Research suggests they are being fueled by the United States through the trade policies that the Green New Deal resolution targets.
Over the last few decades, under major free trade agreements, corporations have been shifting manufacturing facilities from the United States to developing-world nations like China, where labor and environmental laws are weaker. That shift has not only eliminated millions of American manufacturing jobs, it has also moved carbon emissions to those countries.
The result: The United States and EU had been domestically producing less greenhouse gas emissions, but the picture looks much more grim when considering "consumption-based" emissions — that is, emissions associated with the production of imported goods purchased by a nation's consumers.
"What appears [at first sight] to be the result of structural change in the economy is in reality just a relocation of carbon-intensive production to other regions—or carbon leakage," wrote Dutch researchers in a 2016 report for the Institute for New Economic Thinking (INET).
* * *
Data compiled by researchers at Oxford and the University of Edinburgh show that when consumption-based emissions are considered, the United States and the EU have been fueling carbon emissions through their import-dependent economies.
"If we switched to a consumption-based reporting system," wrote these researchers, "the annual CO2 emissions of many European economies would increase by more than 30 percent and the USA's emissions would increase by seven percent."
While not fully fleshed out, the Green New Deal resolution appears to recognize the link between trade and climate change. The measure, which is sponsored by Rep. Alexandria Ocasio-Cortez (D-NY) and Sen. Ed Markey (MA), calls for "enacting and enforcing trade rules, procurement standards, and border adjustments with strong labor and environmental protections to stop the transfer of jobs and pollution overseas; and to grow domestic manufacturing in the United States."
That demand challenges the existing template of American trade pacts: Up until now, those deals have not included provisions designed to reduce carbon emissions. Indeed, watchdog groups have noted that the term "climate change" was not mentioned in the draft of the proposed Trans Pacific Partnership — a deal that environmentalists said would accelerate greenhouse gas emissions.
The Green New Deal — which is only a non-binding resolution and would not create new programs — asks for a change in that trade model. The idea is to include environmental provisions in trade pacts and to use trade policies to encourage manufacturing facilities to return to the United States, where they would be subjected to more stringent emissions rules as they produce goods for Americans.
That demand is supported by the findings of the INET report, which noted that because of the globalized economy, domestic emissions reductions alone will not be enough to ward off catastrophic climate change.
"It is no great achievement to reduce domestic per capita carbon emissions by outsourcing carbon-intensive activities to other countries and by being a net importer of [greenhouse gases]," they wrote.
---
Copyright Capital & Main