A Bike Lane Runs Through It: L.A. Rethinks Transportation
LADOT General Manager Seleta Reynolds
Seleta Reynolds, Los Angeles' new chief of transportation, wants to help break L.A.'s dependence on cars. She believes that bikes are key to doing it. New York City, the Bay Area and other metropolises have already begun to show that a mixed transportation network with a central role for bicycles can be achieved in America. But can bikes prosper in the most infamous car town in the world?
Before being hired by Mayor Eric Garcetti this summer, Reynolds helped lead San Francisco's Livable Streets office in that city's transportation agency. She sees a bit of L.A.'s future in San Francisco's present.
"In San Francisco, people are truly multimodal," she told Capital & Main. "They take taxis, they take Uber and Lyft. They ride their bikes, they take a bike-share. They take the ferry, they ride the bus, they take the Muni Metro. Sometimes they drive, they take car-shares. There's this huge web of choices available to people whenever they want. That's the direction we need to be moving in Los Angeles."
Reynolds imagines a future in which an Angeleno can open an app that tells her not just the route to her chosen destination, but the best combination of modes to get there—bike to light rail to a bus to another bike, for instance—with the combined cost of the entire trip, and a one-click payment for all of the separate fares. In her view, the lifestyle habits of the digital age are already pushing us in that direction.
"You see it when you look at millennials," she said. "If you give them a choice between a smart phone and a car, they want a smart phone. They consider driving a distraction to texting. They do not want to drive, and they want to live in cities where they don't have to have a car."
That city is not Los Angeles. L.A. is a city in which it's not uncommon to take the freeway to get from one side to the other of the same neighborhood. While L.A. actually beats New York, Chicago, San Francisco and almost the entire rest of the country in access to bus lines, those buses crawl at an average of 10 miles an hour when not on the freeway, in a city of more than 500 square miles. L.A. also has a robust light rail system, but its ridership barely edges out San Francisco, a much smaller city, and still falls short of Boston, a yet smaller city. L.A. is a city with a stubbornly car-centric infrastructure in a country that may be moving away from cars.
Or at least, that's what Reynolds believes. "It's probably too early to say," she suggested, "but we may have passed peak driving. There's a societal shift away from driving. That is happening regardless of what [the city is] doing. We just need to be able to catch up and enable it and make it stick."
One of the keys to making it stick, she believes, is bike sharing, an innovation that has gotten off the ground in New York, Chicago and the Bay Area, but despite concerted efforts, has so far eluded L.A.
"That's really the barrier for bikes to fit into that truly multimodal trip choice scenario," she said. "If I ride my bike downtown, and I don't want to ride it back home for whatever reason, I can put it on the bus, but that's about my only choice. Whereas if I had a bike-share in my neighborhood, I could pick up a bike, ride it downtown, drop it off down here, and then I don't have to worry about it."
But while it's easy enough to imagine a thriving bike-share program in neighborhoods like Echo Park, Silver Lake and Venice, where bicycles are already ubiquitous, in poorer areas the picture may be more complicated. Bikes can carry a whole different set of associations in poor communities than they do in more affluent ones. In a low-income neighborhood, a person on a bicycle might be presumed to be a drug dealer, or someone who lost his driver's license on a DUI charge. That negative image is a disincentive to cycling.
And even aside from the social stigmas, it's just unsafe to ride bikes in some parts of town. Sahra Sulaiman, who works with at-risk youth in Watts and Boyle Heights, and reports for StreetsBlog L.A., told Capital & Main that "in lower-income communities where the public space is contested because of gang activity, crime, and/or intense policing by law enforcement, youth and men of color who choose to walk or bike alone are most at risk for being recruited for gangs, being jumped—and having their bike stolen—or being subjected to constant stops and searches by police."
In the late '90s, when Reynolds worked for the city of Oakland, she became accustomed to the challenges of pitching increased investment in bike infrastructure to marginalized neighborhoods. When she went to community meetings in places that had been habitually neglected by the city, she was presented with long lists of urgent needs that had gone unaddressed for years. The last thing people wanted to hear about was bike lanes.
"Bike lanes can be associated with gentrification," Reynolds conceded. "When we talk about the power of street transformations to strengthen local economies, to some people, what that means is the arrival of $4 toast. Like, 'You're going to make this a street for hipsters and I'm not going to have a place in this community.'"
Jamaal Green, an Urban Studies and Planning doctoral student at Portland State University, and the blogger behind Surly Urbanism, remarked "semi-jokingly" in a post last year that "the forces that destroyed black and poor neighborhoods with highway construction from the '40s to the '60s are the same ones now pushing bike lanes."
Elaborating on that thought today, Green told Capital & Main, "I think we should be wary of calls for bike infrastructure placement when framed primarily as an amenity or attractor for some preferred demographic, because that often means folks aren't at all thinking about people who actually live in these neighborhoods."
A few months ago, a local real estate developer handed out flyers in the Arts District, a neighborhood adjacent to downtown Los Angeles with a Blue Bottle, a Stumptown and a Handsome coffee roaster – along with a vintage video game arcade bar and a brand new mega-development that leases 363-square-foot studios for close to $1,500 a month. The flyer invited Arts District renters to a bike tour of Boyle Heights, a nearby neighborhood that has been home to low-income immigrant communities for generations. "Why Rent Downtown When You Could Own in Boyle Heights?" the flyer read, describing the area as a "charming, historical, walkable and bikable neighborhood." The bike tour would be followed by a discussion over "artisanal treats."
When Boyle Heights residents got a hold of the flyer, a backlash ensued, which included some threats of violence. The developer canceled the tour and apologized for the flyer.
Gentrification tours are not the same as livable streets initiatives. But when the language of the latter is appropriated to sell the former, long-time residents of newly "up-and-coming" neighborhoods can be forgiven for failing to draw the distinction.
Adrian Lipscombe manages the bikeshare program for the city of Austin. She is currently working on her dissertation at the University of Texas, studying the perception of bicycle transportation in minority communities.
"In Austin, we have 100 people moving here a day. Seventy of them bring cars with them," she explained. "So we have lots of issues with gentrification, as well as with traffic and congestion. Bike facilities do not lead to gentrification, but there can be some bias from communities that don't see them as something they use. There can be a lot of, 'Who is this really for?' So it's a matter of getting into the neighborhoods, talking about their needs, understanding their main mode of transportation, understanding the history of all the things that never got fixed, and then figuring out how to fit bicycle facilities into that context."
Those are guidelines Reynolds will need to follow as she implements the mayor's new Great Streets initiative, a program to transform selected traffic corridors into beautified, bike-and-pedestrian-friendly districts that boost neighborhood economies and, one hopes, keep people out of their cars.
"I'm interested in finding partners and champions in these communities, and make the Great Streets initiative a project for people who already live in them today," Reynolds said. "It's not just about how clean the streets are, or that the signals work. It's also about making sure the streets are a reflection of the people who live there now."
---
Photos courtesty L.A. Dept. of Transportation

Did Disneyland Try to Sink a Bill Protecting Workers from Lead Poisoning? 
Why would Disneyland, which hosts thousands of kids every day, be part of an effort to defeat a bill that simply requires reporting of blood-lead levels high enough to produce heart disease and serious brain disorders?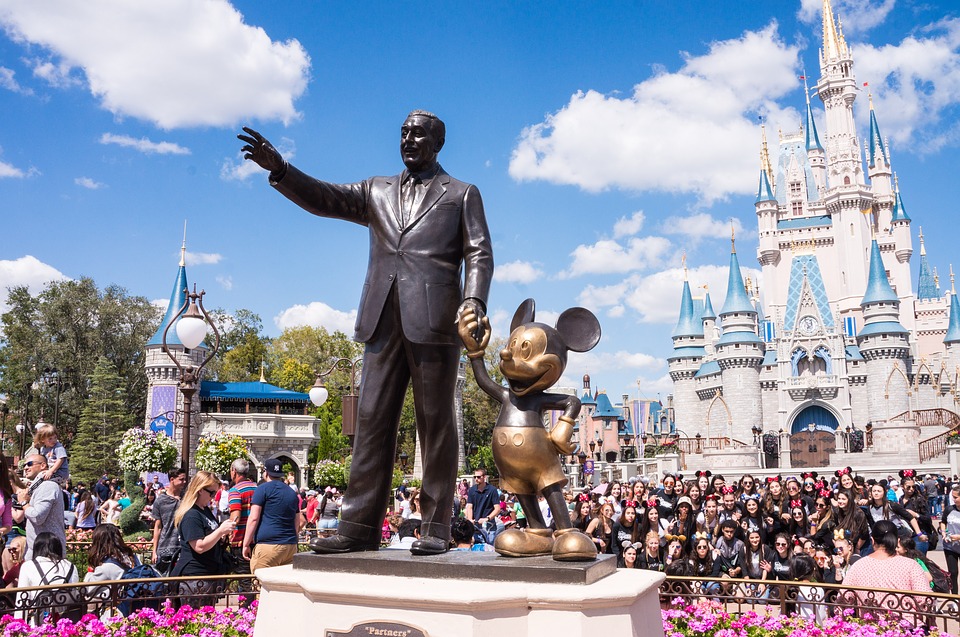 When Assemblyperson Ash Kalra (D-San Jose) learned about Capital & Main and USC's Center for Health Journalism investigation into how hundreds of workers at the former Exide Battery Recycling Plant near downtown Los Angeles became victims of lead poisoning, he created a modest bill to try and ensure it wouldn't happen again.
Among our report's revelations was the fact that the California Department of Public Health was aware of thousands of troubling blood tests revealing high levels of lead, but failed to tell the Division of Occupational Safety and Health (Cal/OSHA) about the problem.
Kalra's bill, Assembly Bill 2963, requires that the Department of Health inform Cal/OSHA when workers have seriously elevated blood levels and Cal/OSHA performs inspections.
The bill has had clear sailing until now, easily passing in the Assembly Labor Committee in March and winning unanimous approval from Democrats on the Appropriations Committee last week. But as the worker-protection measure headed to a crucial floor vote this week, a coalition of industry groups, one of which includes the iconic Disneyland Resort, worked the halls of the Capitol to kill the bill. The lobbying effort nearly prevailed: AB 2963 passed by a single vote Wednesday evening and now faces what is certain to be a battle in the California state Senate.
So why would Disneyland, which hosts thousands of kids every day, be part of an effort to defeat a bill that simply requires reporting of blood-lead levels high enough to produce heart disease and serious brain disorders? A May 29 letter endorsed by 15 industry groups, including the Battery Council International, the California Chamber of Commerce and the California Hotel and Lodging Association (which includes a Disneyland Resort vice president on its board) argues that California's current system to protect employees, depending largely on voluntary compliance, is working just fine.
The letter states: "Perversely, AB 2963 would transform this existing well-functioning public health program into an enforcement program that creates an allegation of a serious violation where none exists in Cal/OSHA law and the workplace may not even be the source of exposure."
The bill will be costly, the opposition letter also says, with an estimated price tag of $267,000 to implement and requiring Cal/OSHA to hire one or two additional inspectors.
"That's a small price to pay" said Bill Allayaud, California Director of Government Affairs for the Environmental Working Group, which is trying to keep moderate Democrats from being swayed by the industry lobby.
"The California Chamber of Commerce and their allies are misrepresenting what the bill does and convincing industries like the hotel industry to lend their name to the fight, even though this bill would have zero impact on hotels," Allayaud said. "The law focuses on workplaces where lead is in heavy use, like firing ranges and battery recycling facilities where workers are actually being impacted by a dangerous neurotoxin.  Besides, I can't imagine [that] parents who visit a resort like Disneyland would want their kids anywhere near lead if found at the levels that would have employees testing at the alarm bell level. Who wouldn't want an OSHA inspection in that case?"
Suzi Brown, vice president of communications at Disneyland Resorts, said that the "California Lodging Association is just one organization that we are involved with. As you can imagine we are involved with many trade organizations." Brown said that Disney vice president Elliot Mills, who sits on the association's board, was not present for the vote to oppose AB 2963. "To somehow link Disney to this in a specific way is not accurate," she added. "And to somehow position this that we are not concerned about worker safety is flawed as well."
At the March California State Assembly Labor and Employment Committee hearing, Kalra introduced his bill by reading a letter from former Exide lead smelter Alvin Richardson (who struggles with lead poisoning symptoms we documented in our investigation) and his wife, LaShawn. "We read a recent investigative story, and it was very hurtful to learn that Cal/OSHA excused the high lead levels that Alvin and the other Exide workers were constantly exposed to," the letter said. "People shouldn't be treated like they are disposable. That's not what America or California is supposed to be about."
Assemblymember Reggie Jones-Sawyer (D-Los Angeles) was moved to vote yes. "My district's right next to the Exide plant, and it's had an impact on my community and my residents," he said. "And if this is something that could have prevented what happened at Exide, we should have been doing this a while ago."
AB 2963 needed Jones-Sawyer's vote again on Wednesday to barely pass it out of the Assembly. Whether the bill makes it to Governor Jerry Brown's desk is dependent on how well the arguments of the California Chamber of Commerce and other industry voices opposing the bill go over in the Senate.
---
Copyright Capital & Main