Los Angeles Close to Enacting Regulations on Airbnb
After years of pressure from housing advocates and residents, the L.A. City Council is close to limiting short-term property rentals to 120 days a year.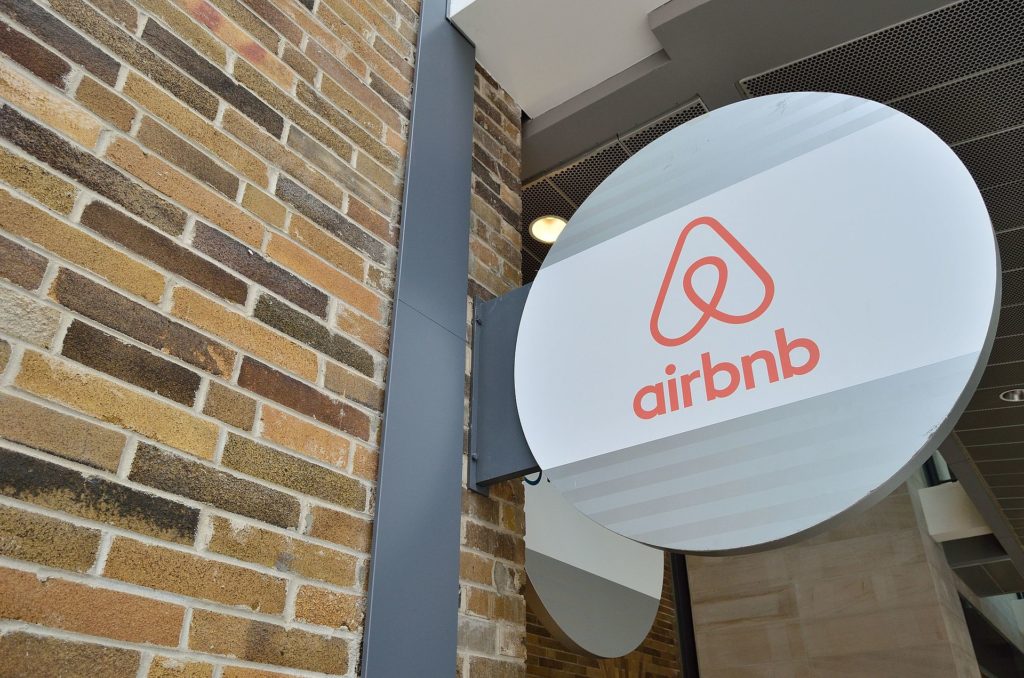 Cities across the U.S. have done it, from New York to Santa Monica, and San Francisco to Louisville, Kentucky. All have adopted laws to regulate Airbnb and other temporary home-rental platforms, and now Los Angeles is on track to join them.
The Los Angeles City Council voted 15-0 on Wednesday to move forward on a set of proposed home-sharing regulations that have been slowly moving through City Hall for nearly three years. Further hearings and analysis are required before a final draft of the measure returns to the City Council to be voted into law. Proponents expect Mayor Eric Garcetti to sign the ordinance following council approval.
The measure establishes a permitting system and places a 120-day annual limit on short-term rentals of a property. Two nuisance violations can get a host's permit revoked.
The business world calls the home-sharing platform a "disruptive innovation." But "disruptive" also applies to what it can do to a neighborhood, according to Judith Goldman of Keep Neighborhoods First. The coalition of tenants, housing advocates, local businesses, hotel owners and workers has advocated since 2013 for home-sharing regulations in Los Angeles.
"In different neighborhoods around the city, people were seeing problems," she said of the impetus to start organizing with people in Los Angeles communities from Mar Vista to Silverlake. "They see neighbors disappearing, people being evicted. People thought that they had neighbors, but instead they had party houses with a revolving door of strangers."
Municipal regulation attempts across the nation (and around the world) continue to pop up even as home-sharing platform companies achieve ever greater visibility and clout. Airbnb is only one such platform; HomeAway, and its subsidiary VRBO were valued at nearly $3 billion in 2015.
The origins of Airbnb trace back to 2007, when two guys in San Francisco had the idea to make a few bucks letting out-of-town visitors stay at their apartment when local hotels were full. The company, most recently valued at $31 billion, is ranked as the second most-valuable startup in the U.S.
Airbnb has accrued celebrity cache in addition to investment dollars. In 2016, Ashton Kutcher argued against proposed regulations in Chicago, saying he liked the "authentic experience" Airbnb accommodations provided. He was also an early investor. John Legend recently partnered with the company to curate exclusive "nightlife experiences" for users of the travel platform.
The home-sharing model does bring in cash to Californians — $1 billion to hosts in 2016, Airbnb reported.
But who are the hosts? In Los Angeles, commercial operators control multiple units across many platforms and are responsible for a significant portion of home-share listings, said Susan Hunter of the L.A. Tenants Union. A study by the Los Angeles Alliance for a New Economy showed that leasing companies make up 6 percent of listings and net 35 percent of revenue while on-site hosts comprise 52 percent of listings but earn only 11 percent.
According to Hunter, the lucrative aspects of short-term rentals displace tenants and challenge an already-squeezed housing market.
Her organization hears complaints of repairs neglected, management harassment and the perennial party atmosphere that can occur in areas where there are a lot of home-share units. Loud vacationers who make noise all night can make it difficult for neighboring tenants. Some property owners permanently transition apartments to short-term rentals when long-term tenants move out.  "The certificate of occupancy is for a housing unit [but] it's [functioning] as a transitional unit — which is a hotel. That's where it's depleting our housing stock."
That pits tenants against tourists, she said.
That issue manifests in other cities. A McGill University study shows 12 percent of Airbnb hosts in New York City are commercial operators who control multiple units in many buildings. This, the study concludes, removes units from the New York rental market. The scarcity drives up rental prices.
New York has had an ordinance on the city books since 2010 that prohibits the short-term rental of a residence in a building of three or more dwellings when the resident is not present. Authorities say their focus is on the commercial operators, but resources are thin and the law has been tough to enforce.
The various local measures across the U.S. differ greatly and there are challenges as to resources to enforce them and degrees of industry resistance. Chicago's ordinance is complex in terms of how many units are allowable and what exemptions are permitted.
Austin passed an ordinance in 2016 regulating short-term rentals in residential areas that are not occupied by the owner of the property. The city is gradually phasing out these rentals, with a ban going into effect in 2022. The new law is being challenged in court with the help of the Texas Public Policy Foundation, a conservative think-tank.
Santa Monica has had a tough time enforcing its own home-sharing ordinance, passed in 2015.  According to a city study, between June 2015 and October 2017, only 187 of the 950 estimated short-term rentals in Santa Monica were licensed. But the city recently prevailed in court against an injunction by HomeAway and Airbnb to suspend the law.
Airbnb's cradle, San Francisco, came under legal attack from the company for its restrictions; the suit was settled out of court.
Potential lack of enforcement is a concern with the pending Los Angeles measure. Even supporters who want to see it pass are a little skeptical of the city's ability to monitor the 120-day rental window.
Rick Coca, Communications Director and Senior Advisor for Councilmember Jose Huizar, an architect of the ordinance, responded to doubts. "If there are bad operators with quality-of-life complaints related to their home-sharing logged against them and they are trying to extend their home-sharing beyond the 120 days, it will be extremely difficult for them to do so. And if there are substantial complaints logged during the 120-period, they can have their original permits revoked."
Skeptical or not, supporters see the L.A. ordinance as a beachhead.
"There's no way we're going to perfect this thing in time to help stop the hemorrhaging of the housing that we're losing," said Hunter. "The push right now is just get this thing moving. It will give us a starting point so that we can fight back for the housing we've lost."