Long Strange Trip: Danny Goldberg's 1967
Danny Goldberg's new book tackles 1967, the most promising but confusing year of a tumultuous era. It's a veritable literary head rush, and he delivers some tasty and tantalizing details along the way.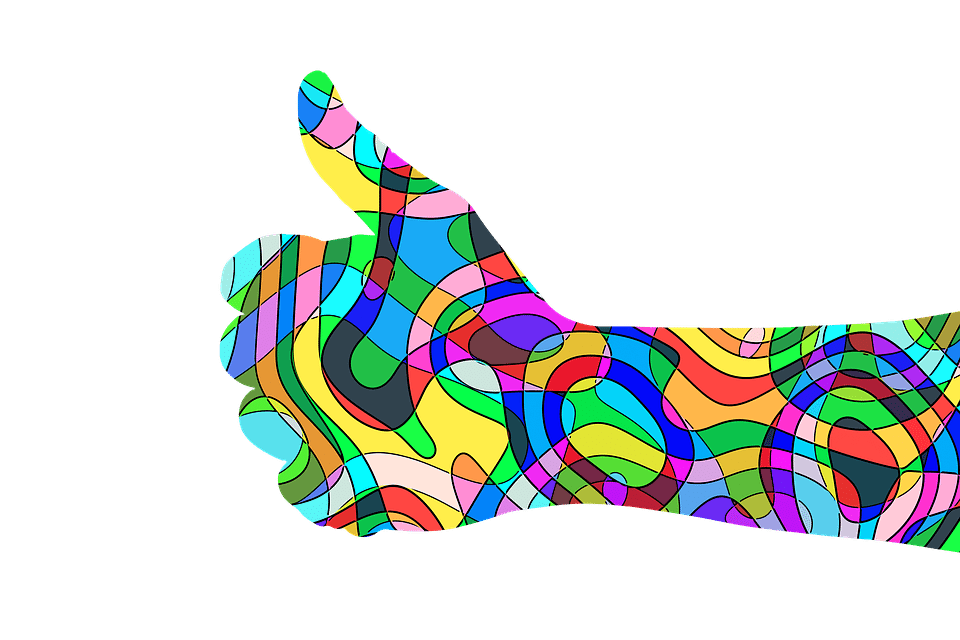 In Search of the Lost Chord: 1967 and the Hippie Idea. By Danny Goldberg (Akashic Books); 340 pages.
The late 1960s was a time of enormous change, not just politically but socially and sociologically, so any attempt to explain and deliver it to a reading audience is bound to feel at least somewhat incomplete. Does one step back to take a measured, historical view and, in so doing, clarify main issues while risking the loss of odd but potentially significant details? Or does one jump fully into the maelstrom, catching as many peculiar points as possible, gambling that the whole picture never really comes clear?
Entertainment industry executive and raconteur Danny Goldberg's new book tackles 1967, the most promising but confusing year of that era, straight on. It's a veritable literary head rush, and he delivers some tasty and tantalizing details along the way. The Vietnam War, race relations, psychedelic rock, LSD, the first Be-In, various counterculture groups: All get plenty of attention, and Goldberg's personal connection to several key figures allows him to get quotes and new thoughts on the era, 50 years later.
He divides his chapters according to general topics, then tosses out more individual tidbits on a geographical basis – covering, for instance, the initial spread of rock and underground radio from individual DJs with progressive late-night shows, to the development of FM stations and beyond. He devotes a great deal of attention to LSD, evidently feeling that it got a bad rap.
At one point, he shows how a nonstory – but one with a bit of spice – could go from mild local legend to national headlines. Evidently, Berkeley stoner band Country Joe & the Fish heard that smoking banana peels could get one high, and though band members' attempts to confirm it didn't work, Bay Area indie newspapers put out stories on the idea and, soon after, word spread, landing in Midwestern college papers. This ultimately led to pieces in the New York Times, Time magazine and a quip from Bob Hope on the Academy Awards TV broadcast: "Instead of dinner tonight, I just smoked a banana."
Fifty years after the fact, one doesn't necessarily expect to see, for example, what a major role beat poet Allen Ginsberg played both in developing the inner thoughts of the era and spreading the word at numerous high-profile/energy events. Goldberg offers some real depth in his account of what became known as the Houseboat Summit, when The Way of Zen author Alan Watts invited Ginsberg, fellow poet Gary Snyder and psychedelic drug guru Timothy Leary to a casual conference on his craft in Sausalito harbor. Leary and Ginsberg parried verbally in amusing and sometimes razor-sharp fashion, but despite their obvious intelligence and wit, one can't help but feel that neither one really knew what he was aiming for.
In some regards, that's also my main criticism of this book. If readers simply want a rollicking ride through some of the era's details from Los Angeles, San Francisco, New York, London and elsewhere, Goldberg delivers. But The Lost Chord isn't the place to get a sense of which ideas, that were fresh back then, can offer hope and direction now — it's not really Goldberg's intent to present them.
Trouble is, his book has now come out in the Trump era, and though there are plenty of worthy ideas and lessons one might glean from the heady days of '67, Goldberg prefers instead to bask in the fading glow of the half-century past. So when he does dare wrap up the book, it all seems rather sad: "The Greek myth of Icarus tells of how he fell to his death by flying too close to the sun. We are supposed to do the very best we can and avoid assuming that we have figured everything out."
Fair enough. But if the opposing side is revving up its engines and looking to wipe out both you and your brand of thought, maybe it's worth retaining some of the lessons and intent of the Summer of Love, even if expressed by someone with an arguably political aim in mind. Early in 1968, Senator Robert F. Kennedy gave a speech that concluded with a criticism of seeing everything from an economics-first viewpoint:
"[The gross national product] measures everything, in short, except that which makes life worthwhile. And it can tell us everything about America except why we are proud that we are Americans."

Award-Winning Reporter David Sirota to Lead National Investigative Desk on Inequality for Capital & Main
The New York Times has credited Sirota's Wall Street reporting for showing "that secrecy can hide high fees, low returns, excess risk and the identity of politically connected dealmakers."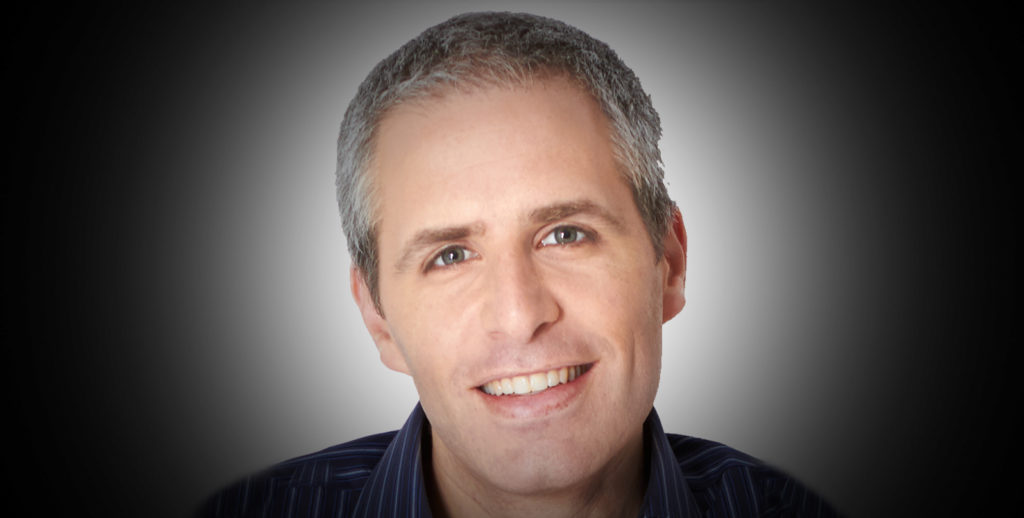 LOS ANGELES — Capital & Main announced today that award-winning reporter David Sirota will lead a new national investigative desk for the California-based publication. His coverage will focus on the country's historically high level of economic inequality, and the role of Wall Street, the private sector and government policy in perpetuating income disparity.
"I am thrilled to join one of the most promising young investigative publications in the country," said Sirota. "There has never been a greater need for aggressive nonpartisan reporting that scrutinizes how corporations, lawmakers and the super-rich wield political and economic power. Capital & Main has established a reputation as an intrepid source of hard-hitting investigative reporting. I am excited to expand their capacity to shine a spotlight on how and why America now has the highest level of economic inequality in the country's modern history."
Sirota will join Capital & Main as a full-time reporter this summer, and prior to that will consult with the publication on editorial content and partnerships. The new position was made possible in part by a grant from the Jonathan Logan Family Foundation in Oakland, CA.
Capital & Main is a non-profit publication founded in 2013 and its reporting has been co-published by (among others) The Atlantic, Time, The Guardian, Reuters, The Daily Beast, Slate, Grist, Fast Company, The Huffington Post and Newsweek. Capital & Main's reporting has won recognition from the Society of American Business Editors & Writers, the Southern California Journalism Awards and the Best of the West contest. Its reporters have been featured on (among others) PRI's The World, WNYC's The Takeaway, as well as on programs on KQED and KCRW.
Sirota has reported extensively on the relationship between money and politics, and has gained a reputation as a journalist willing to scrutinize public officials of both parties. During his career, he has become one of American journalism's most authoritative experts on complex financial systems including taxes, hedge funds, private equity and public pensions. He is a two-time winner of the Best in Business award from SABEW – most recently for his coverage of the 2017 Republican tax bill and its controversial "Corker kickback" provision. Before that, he won recognition from the Columbia Journalism Review for his reporting on how conflicts of interest shaped how Democratic Gov. Dan Malloy's administration oversaw a proposed health-care merger. Sirota has also won Ithaca College's Izzy Award and has been a finalist for UCLA's Gerald R. Loeb Award and Syracuse University's Mirror Award.
The New York Times has credited Sirota's Wall Street reporting for showing "that secrecy can hide high fees, low returns, excess risk and the identity of politically connected dealmakers." In one of its awards, SABEW said Sirota has produced "original, tenacious reporting that displayed a mastery of scouring documents, analyzing data and holding public officials accountable." The legendary late columnist Molly Ivins said, "Sirota is a new-generation populist who instinctively understands that the only real questions are 'Who's getting screwed?' and 'Who's doing the screwing?'"
"David Sirota is one of the finest investigative reporters in the country, and he promises to take Capital & Main's reporting on inequality and related issues to a whole different level," said Capital & Main board member Rick Wartzman, a former Wall Street Journal reporter, Los Angeles Times business editor and the author of four books, including The End of Loyalty: The Rise and Fall of Good Jobs in America. "David's fearless approach to holding the powerful to account is precisely what we need at this moment in time."
From 2014 to 2018 Sirota led International Business Times' investigative reporting team, where he broke major stories on how President Trump's top adviser evades ethics laws as he shapes policies that could enrich his firm; CFPB chief Mick Mulvaney's ties to the financial industry — and how he pressured regulators to back off predatory lending rules at the same time he was raking in cash from payday lenders; how Equifax lobbied against consumer protection rules just before its huge data breach; and how chemical companies that spewed toxins after Hurricane Harvey had worked to reduce safety regulations in the lead-up to the disaster.
In 2014, Sirota's investigative series for PandoDaily about public broadcasting compelled a PBS flagship station to return a $3.5 million contribution from a hedge fund billionaire. That same year, Sirota's investigative reporting about pensions for PandoDaily and then for International Business Times led the New Jersey state government to open a formal pay-to-play investigation and to divest state holdings in a venture capital firm. Sirota's reporting for International Business Times also led San Francisco officials to delay a proposed $3 billion investment in hedge funds.
"We have been longtime admirers of David's work, and couldn't imagine a better fit for our reporting on inequality," said Capital & Main publisher Danny Feingold. "David will give us the capacity to break important national stories on one of the country's great existential threats."
Sirota is also the author of two New York Times best-selling books, Hostile Takeover and The Uprising, as well as Back to Our Future, which became the basis for the National Geographic Channel's miniseries "The '80s: The Decade that Made Us." He appears frequently on MSNBC and CNN, and is the host of a podcast on economic, political and social issues.