Long Strange Trip: Danny Goldberg's 1967
Danny Goldberg's new book tackles 1967, the most promising but confusing year of a tumultuous era. It's a veritable literary head rush, and he delivers some tasty and tantalizing details along the way.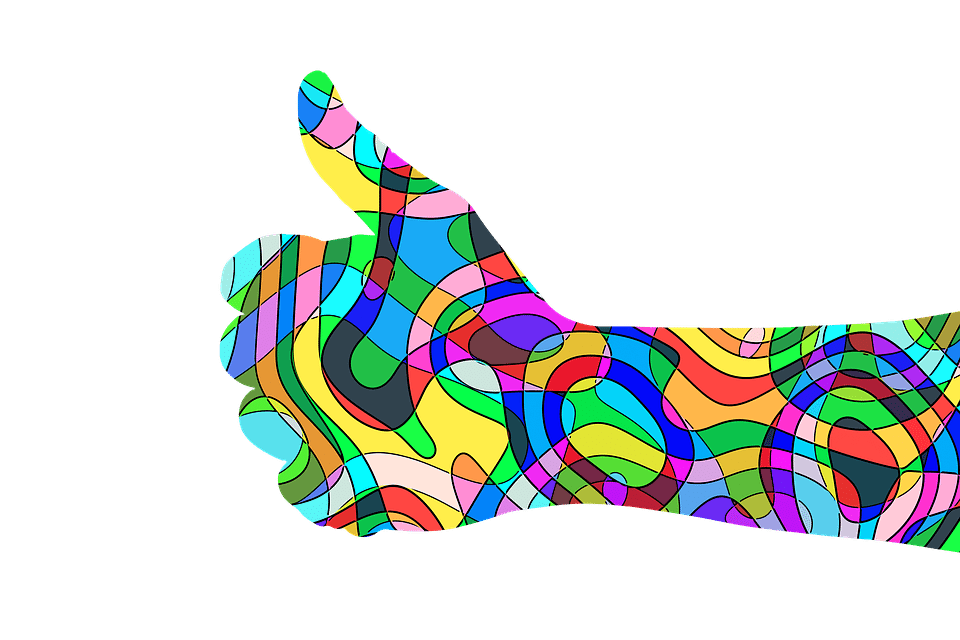 In Search of the Lost Chord: 1967 and the Hippie Idea. By Danny Goldberg (Akashic Books); 340 pages.
The late 1960s was a time of enormous change, not just politically but socially and sociologically, so any attempt to explain and deliver it to a reading audience is bound to feel at least somewhat incomplete. Does one step back to take a measured, historical view and, in so doing, clarify main issues while risking the loss of odd but potentially significant details? Or does one jump fully into the maelstrom, catching as many peculiar points as possible, gambling that the whole picture never really comes clear?
Entertainment industry executive and raconteur Danny Goldberg's new book tackles 1967, the most promising but confusing year of that era, straight on. It's a veritable literary head rush, and he delivers some tasty and tantalizing details along the way. The Vietnam War, race relations, psychedelic rock, LSD, the first Be-In, various counterculture groups: All get plenty of attention, and Goldberg's personal connection to several key figures allows him to get quotes and new thoughts on the era, 50 years later.
He divides his chapters according to general topics, then tosses out more individual tidbits on a geographical basis – covering, for instance, the initial spread of rock and underground radio from individual DJs with progressive late-night shows, to the development of FM stations and beyond. He devotes a great deal of attention to LSD, evidently feeling that it got a bad rap.
At one point, he shows how a nonstory – but one with a bit of spice – could go from mild local legend to national headlines. Evidently, Berkeley stoner band Country Joe & the Fish heard that smoking banana peels could get one high, and though band members' attempts to confirm it didn't work, Bay Area indie newspapers put out stories on the idea and, soon after, word spread, landing in Midwestern college papers. This ultimately led to pieces in the New York Times, Time magazine and a quip from Bob Hope on the Academy Awards TV broadcast: "Instead of dinner tonight, I just smoked a banana."
Fifty years after the fact, one doesn't necessarily expect to see, for example, what a major role beat poet Allen Ginsberg played both in developing the inner thoughts of the era and spreading the word at numerous high-profile/energy events. Goldberg offers some real depth in his account of what became known as the Houseboat Summit, when The Way of Zen author Alan Watts invited Ginsberg, fellow poet Gary Snyder and psychedelic drug guru Timothy Leary to a casual conference on his craft in Sausalito harbor. Leary and Ginsberg parried verbally in amusing and sometimes razor-sharp fashion, but despite their obvious intelligence and wit, one can't help but feel that neither one really knew what he was aiming for.
In some regards, that's also my main criticism of this book. If readers simply want a rollicking ride through some of the era's details from Los Angeles, San Francisco, New York, London and elsewhere, Goldberg delivers. But The Lost Chord isn't the place to get a sense of which ideas, that were fresh back then, can offer hope and direction now — it's not really Goldberg's intent to present them.
Trouble is, his book has now come out in the Trump era, and though there are plenty of worthy ideas and lessons one might glean from the heady days of '67, Goldberg prefers instead to bask in the fading glow of the half-century past. So when he does dare wrap up the book, it all seems rather sad: "The Greek myth of Icarus tells of how he fell to his death by flying too close to the sun. We are supposed to do the very best we can and avoid assuming that we have figured everything out."
Fair enough. But if the opposing side is revving up its engines and looking to wipe out both you and your brand of thought, maybe it's worth retaining some of the lessons and intent of the Summer of Love, even if expressed by someone with an arguably political aim in mind. Early in 1968, Senator Robert F. Kennedy gave a speech that concluded with a criticism of seeing everything from an economics-first viewpoint:
"[The gross national product] measures everything, in short, except that which makes life worthwhile. And it can tell us everything about America except why we are proud that we are Americans."

'Skeleton Crew' Is a Play With a Moral Spine
Set in a Detroit automobile outfitting plant, Dominique Morisseau's drama grabs you from the start with its focus on blue-collar men and women, and their struggle for dignity and self-respect.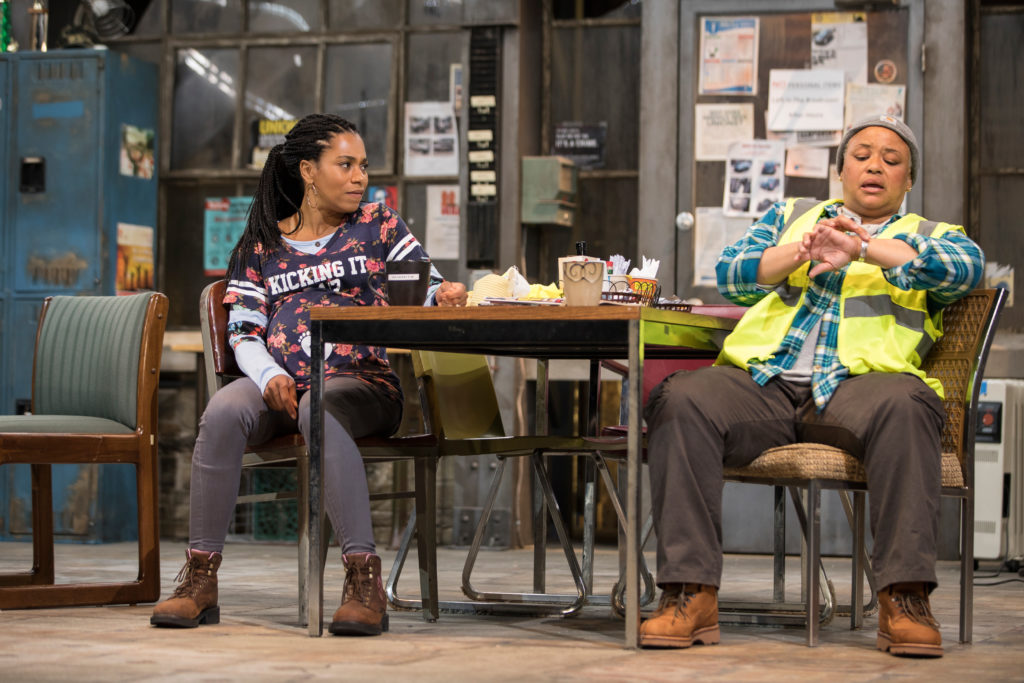 Working-class men and women of color are rarely front and center in today's media and, likewise, are presented all too occasionally on the American stage. So it's buoying to see that trend bucked in playwright Dominique Morisseau's percipient and well-crafted drama, Skeleton Crew. The play is the final installment in her Detroit  Project Trilogy; the first, Paradise Blue, is set in the 1940s amidst displacement caused by urban renewal and gentrification, while the second, Detroit '67, transpires on the eve of the 1967 Detroit riots sparked by a police action.
Directed by Patricia McGregor at Los Angeles' Geffen Playhouse, Skeleton Crew is a play with a moral spine. It takes place in 2008, when the shrinking U.S. auto industry is being further downsized. Morisseau's engaging quartet of characters — Faye (Caroline Stefanie Clay), Dez (Armari Cheatom), Shanita (Kelly McCreary) and Reggie (DB Woodside) – are employed at an automobile outfitting plant. Faye, Dez and Shanita are workers on the line while Reggie (who has a wife and kids, and has pulled himself together after a troubled youth) is their supervisor.
The first three customarily mingle in their break room (designer Rachel Myers' impressively cluttered, dingy and detailed set), trading the sort of familiar barbs and genuine concern for each other common among longtime co-workers. They also face off on philosophy: Upper-middle-aged Faye and the younger, pregnant Shanita take pride in their labor, while Dez, though a good worker, is a malcontent scornful of management and firm in the belief that everyone needs to watch out for himself. He's a thorn in Reggie's side, for while Reggie wants to be supportive of his workers, he must act at the behest of higher management. For his part, Dez resents Reggie's authority, and a palpable unease exists between them.
Besides this male matchup, we're made privy to Dez's attraction to Shanita, who mostly turns away his advances, but every now and then displays a hint of interest. Most poignant is Reggie's regard and affection for the lesbian Faye, which has roots in his boyhood when she loved, and lived, with his now-deceased mom.
These people's various predicaments intensify when rumors spread of the plant's shutdown — a disaster for all, but a particular calamity for the already near-broke Faye who, one year short of retirement, would lose her pension. The crisis forces each of these people to make a choice.
A sound piece of social realism, Skeleton Crew grabs you from the start in its focus on blue-collar men and women, and their struggle against odds for dignity and self-respect. Morisseau not only furnishes these characters a platform for their travails, she endows them with strong values, big hearts and the opportunity to choose between right and wrong.
Unfortunately, the performance I attended did not soar. Many exchanges lacked a fresh edge. The actors certainly had their characters down, but too often they appeared to be coasting on technique. (This seemed particularly true of Clay, who performed the role to great accolades in Washington, DC in 2017, also under McGregor's direction). Additionally, some of the stage movement was not entirely fluid; in confrontations, actors sometimes would just stand and face each other in an artificial way. And Cheatom's interpretation of Dez struck me as a bit overly churlish and depressive: I needed more glimpses of the intelligence and edge that would secretly attract the strong, self-directed Shanita.
The most compelling moments belong to Woodside, well-cast as a man trying his best in difficult circumstances to do the right thing.
---
Gil Cates Theater at the Geffen Playhouse, 10886 Le Conte Ave., Westwood Village; Tues.-Fri., 8 p.m.; Sat., 3 & 8 p.m. Sun., 2 & 7 p.m.; through July 8. (310) 208-5454 or www.geffenplayhouse.org