Long Beach Living Wage Foes Seek Backers on Craigslist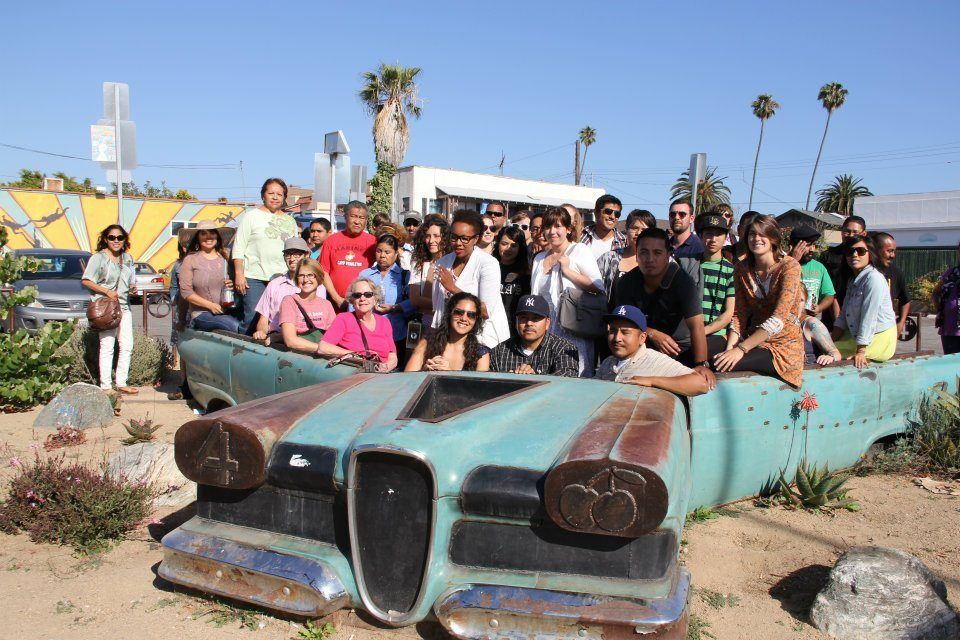 Measure N Supporters (Image via Leigh Shelton)
The opponents of the proposed Long Beach Living Wage are just getting organized. They've run an ad on Craigslist offering "a very competitive hourly wage" of $15 an hour to fight a measure that would guarantee a modest $13 an hour and five sick days for about 2,000 workers –housekeepers, cooks, dishwashers and janitors — who labor in the largest Long Beach hotels. I find it ironic that the opponents of Measure N themselves are offering more than the Living Wage proposal would mandate, clearly aware that $13 an hour isn't a high enough wage to attract even part-time workers. Yet their campaign messages suggest the hotel Living Wage could do drastic damage to the city's economy.
"We're going to reach out to the residents of Long Beach at the grassroots level, neighbor to neighbor and relay our message- No on N," says the job posting. If theirs were truly a grassroots campaign they would have plenty of community volunteers lined up to talk to Long Beach voters.
Calling themselves the Coalition for Fair Wages in Long Beach, the No on N campaign "is searching for ambassadors to compellingly communicate a business friendly vision across the City of Long Beach."
While the opponents are getting their negative campaign organized, more than 130 small businesses have signed on as supporters of Measure N, understanding that with a living wage in their pockets, hotel workers would provide a boost to local businesses. It's an idea Henry Ford had long ago. He knew that if auto workers earned enough to buy the cars they made on the assembly line, the company would have a lot more customers and make a lot more money.
The debate in Long Beach is mirrored in the national presidential campaign that's heating up over whether it's ordinary working people or business interests that make our economy thrive—whether our nation should rebuild the economy from the bottom up or the top down.
Long Beach voters are positioned to have a voice on this critical issue by supporting hotel workers and voting Yes on Measure N.