LISTEN: Why Hello Alfred Is Focused More On Its Workers And Less On Algorithms
On this episode of The Bottom Line, CEO Marcela Sapone lays out her vision for turning service jobs into good jobs.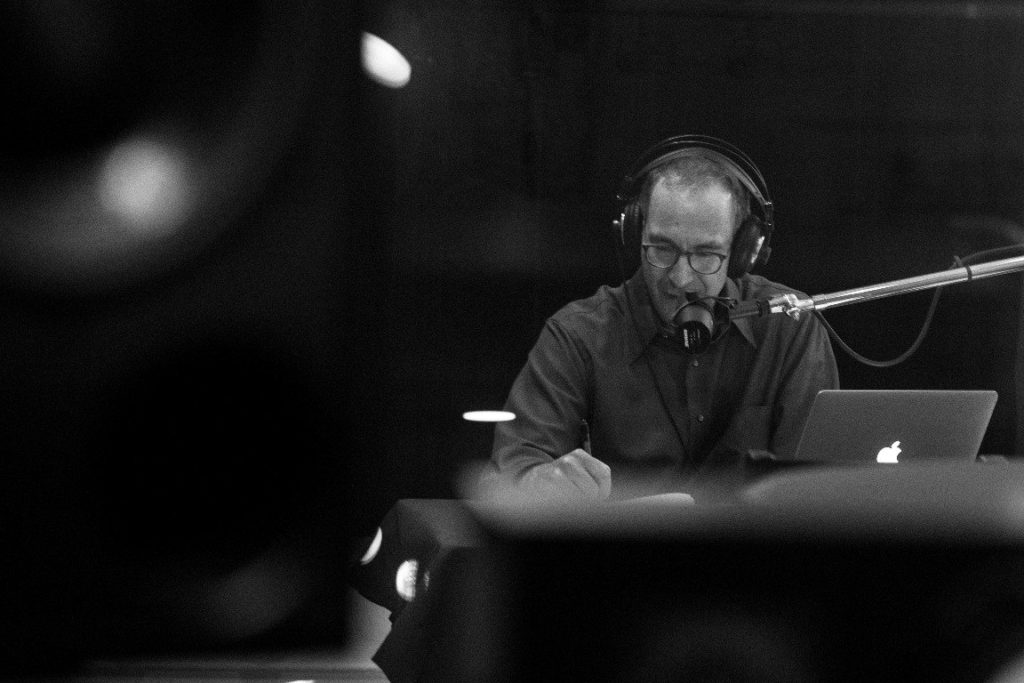 ---
When Hello Alfred launched a few years ago, many naturally assumed that the service was exploitive, with the company's "home managers" tackling household chores and running errands for folks while earning meager pay and no benefits. This, after all, is how most of the "gig economy" functions.
One early customer, for example, wondered whether she was "contributing to unfair labor practices" by using Alfred Club, as it was then called, noting in Fast Company that she couldn't "stop feeling guilty about it." Slate characterized the startup as "Uber for servants."
Yet, in fact, Hello Alfred has always been the anti-Uber—at least when it comes to taking care of its workers.
"People need to have jobs, and they need to feel like they are connected to the mission of the company that they're working for, that they're being paid well and treated well," Marcela Sapone, Hello Alfred's CEO and co-founder, told me on the latest episode of my podcast, The Bottom Line. "That's how you actually affect change at a large scale."
In tangible terms, this means that Hello Alfred has only W-2 employees, not independent contractors. They make about $25 an hour on average, according to Sapone, and "we're hoping that over time we can pay even more." Those at Hello Alfred also have health, vision, and dental coverage. And the company is intent on adding a retirement plan "once we're a little more established," Sapone vows. Front-line workers are offered skills training on a regular basis, as well.
This deep investment in employees is smart business, Sapone maintains, because, "at the end of the day, they really are our product"—even though Hello Alfred is powered by software to help maximize efficiency and considers itself a tech firm.
The model seems to be paying off. Sapone says that Hello Alfred, which serves primarily residents of large apartment buildings in New York, Boston, and San Francisco, is "operationally profitable." It has plans to expand next year into Chicago, Washington, and Los Angeles.
But Sapone's vision extends beyond Hello Alfred. She hopes that the company can help to set a new standard for service jobs across the country.
"There is a general distaste . . . in technology companies," she says, "to really focus on the people element. A lot more of it is focused on how you build these algorithms, what's the machine learning component, what's the AI component."
Many of who've been able to disrupt existing industries have achieved "rock star status," she adds. But "you also have kind of a duty to build things . . . and not just for one class of people but for all the people in that value chain."
You can listen to my entire interview with Sapone here, as well as Ernest Savage reporting on efforts by the National Domestic Workers Alliance to create good jobs in sectors that haven't traditionally had them, and Dorian Warren weighing in on the mad rush by one city after another to attract Amazon's new headquarters.
The Bottom Line is a production of Capital & Main. 

Battling Income Inequality With Second Avenue Partners' Nick Hanauer
The Seattle maverick, who has pushed for a slate of progressive policies while warning his "fellow zillionaires" that the pitchforks are coming, explains on "The Bottom Line" podcast that his dad helped to shape his values.

When venture capitalist, entrepreneur, and political provocateur Nick Hanauer was coming of age in Seattle, he wanted a sports car. His father, however, wouldn't let him get one.
It wasn't because the family, which owned and ran bedding producer Pacific Coast Feather Co., didn't have the money for a luxury like that. Nor was it because Hanauer's dad deemed it too dangerous or frivolous.
He forbade the purchase because he was worried about the optics. "He felt strongly that it sent the entirely wrong signal to our employees who worked, in his opinion, harder than I did and couldn't afford such a thing," Hanauer told me on the latest edition of my podcast, The Bottom Line.
"That was just kind of the perspective that my dad had," Hanauer adds, "and I suppose I got some of it."
Actually, Hanauer got substantially more than some.
An early investor in Amazon and a co-founder of Second Avenue Partners, Hanauer for years has been citing the dangers of income inequality in America, famously warning his "fellow zillionaires" that "if we don't do something to fix the glaring inequities in this economy, the pitchforks are going to come for us."He also hasn't been shy about offering a host of policy prescriptions to lift up the working class. Among them: raising the minimum wage to as much as $25 an hour at the nation's biggest corporations; making vastly more people eligible for overtime pay; creating a system of portable, pro-rated, and universal benefits for independent workers; and curtailing stock buybacks.
If he had his way, he'd also significantly boost corporate taxes—a total reversal of Trumpian economics.
Hanauer says that he learned the merits of this idea from watching his father manage Pacific Coast Feather. At the time, in the 1970s, the top corporate rate was 48%. (The Trump tax law just lowered it to 21% from 35%.)
"When I grew up in the family business and tax rates were very, very high, my dad employed this fantastic tax-avoidance scheme," Hanauer says. "We called it investing in the business.
"What my dad did to avoid paying corporate tax, which he hated, was to spend every dollar of cash flow on more employees, more factories, and more equipment," he recalls. "We kept our profits insanely low because we did not want to pay more corporate tax. Today. . . the penalty of high profits is very, very low."
While Hanauer has harsh words for what he calls the "trickle-downers," his condemnation is not limited to one side of the political aisle. "The evisceration of the middle class," he says, "took place during Democrat and Republican administrations."
He also sees the public sector as just one part of the problem; the private sector, in Hanauer's eyes, has largely abdicated its responsibility, as well. "In the old days, big companies used to set the tone at the top," he says. "Today, they drag everyone down to the bottom. And that shouldn't be tolerated."
One of the corporations that Hanauer criticizes is Amazon, which he helped to get off the ground (and where, it was recently disclosed, the median employee made $28,446 last year while CEO Jeff Bezos's net worth has climbed to more than $130 billion).
"They're super exploitive—just unacceptable," Hanauer says. "What I can guarantee you is that Jeff Bezos is not going to change those things in the absence of somebody putting essentially a gun to his head and forcing him to do it."
If Hanauer's father helped to forge a firebrand, there's at least one aspect of the son's life that he would have trouble fathoming. "I . . . have this giant pile of money that would have been inconceivable to my dad," Hanauer says. "And I live a ridiculously lavish life as a consequence of that."
You can listen to my entire interview with Hanauer here, along with Larry Buhl reporting on the steady erosion of overtime pay in America, and Karan Chopra explaining how great social benefits can result when "agents of innovation" combine with "agents of scale."
The Bottom Line is a production of Capital & Main.