LISTEN: Why Hello Alfred Is Focused More On Its Workers And Less On Algorithms
On this episode of The Bottom Line, CEO Marcela Sapone lays out her vision for turning service jobs into good jobs.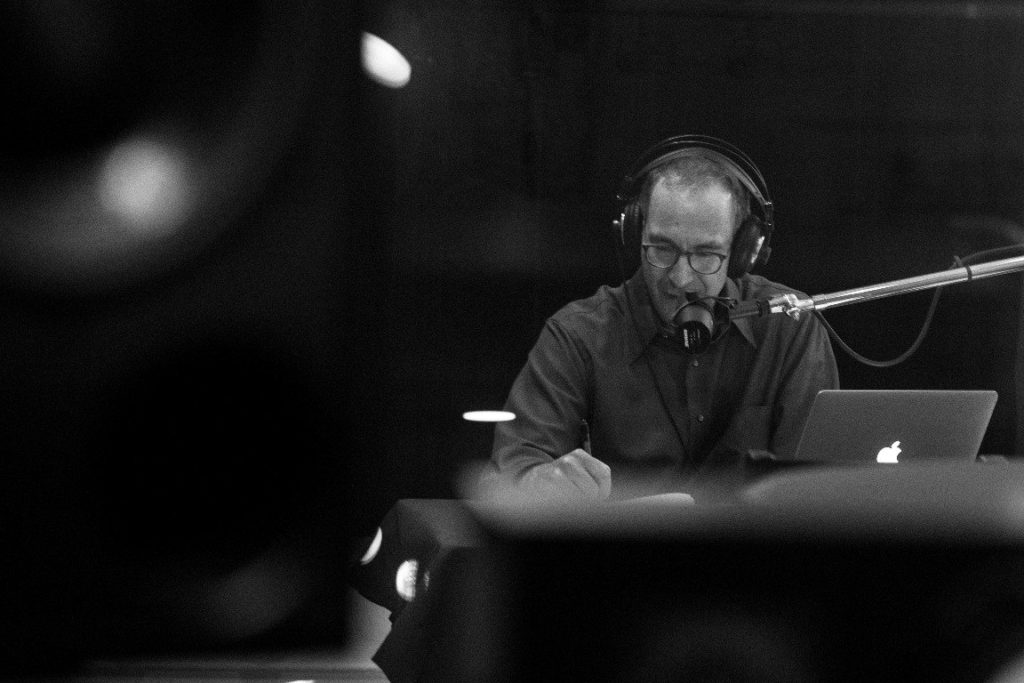 ---
When Hello Alfred launched a few years ago, many naturally assumed that the service was exploitive, with the company's "home managers" tackling household chores and running errands for folks while earning meager pay and no benefits. This, after all, is how most of the "gig economy" functions.
One early customer, for example, wondered whether she was "contributing to unfair labor practices" by using Alfred Club, as it was then called, noting in Fast Company that she couldn't "stop feeling guilty about it." Slate characterized the startup as "Uber for servants."
Yet, in fact, Hello Alfred has always been the anti-Uber—at least when it comes to taking care of its workers.
"People need to have jobs, and they need to feel like they are connected to the mission of the company that they're working for, that they're being paid well and treated well," Marcela Sapone, Hello Alfred's CEO and co-founder, told me on the latest episode of my podcast, The Bottom Line. "That's how you actually affect change at a large scale."
In tangible terms, this means that Hello Alfred has only W-2 employees, not independent contractors. They make about $25 an hour on average, according to Sapone, and "we're hoping that over time we can pay even more." Those at Hello Alfred also have health, vision, and dental coverage. And the company is intent on adding a retirement plan "once we're a little more established," Sapone vows. Front-line workers are offered skills training on a regular basis, as well.
This deep investment in employees is smart business, Sapone maintains, because, "at the end of the day, they really are our product"—even though Hello Alfred is powered by software to help maximize efficiency and considers itself a tech firm.
The model seems to be paying off. Sapone says that Hello Alfred, which serves primarily residents of large apartment buildings in New York, Boston, and San Francisco, is "operationally profitable." It has plans to expand next year into Chicago, Washington, and Los Angeles.
But Sapone's vision extends beyond Hello Alfred. She hopes that the company can help to set a new standard for service jobs across the country.
"There is a general distaste . . . in technology companies," she says, "to really focus on the people element. A lot more of it is focused on how you build these algorithms, what's the machine learning component, what's the AI component."
Many of who've been able to disrupt existing industries have achieved "rock star status," she adds. But "you also have kind of a duty to build things . . . and not just for one class of people but for all the people in that value chain."
You can listen to my entire interview with Sapone here, as well as Ernest Savage reporting on efforts by the National Domestic Workers Alliance to create good jobs in sectors that haven't traditionally had them, and Dorian Warren weighing in on the mad rush by one city after another to attract Amazon's new headquarters.
The Bottom Line is a production of Capital & Main. 

Why One Private-Equity Pioneer Is So Fed Up With The Industry, He's Ready To Quit
Leo Hindery has long been outspoken about super-rich fund managers who exploit a loophole that allows them to pay the capital-gains tax rate—about half the ordinary tax rate—on a huge chunk of their personal income.

"
G
reed is winning," Leo Hindery tells me on
the latest episode
of my podcast, The Bottom Line. "I don't like its trends. " Hindery, a private-equity pioneer, is fed up with the mores of his
$2.5 trillion industry
.
"I'm not sure I'm going to stay in the business," he says.
Hindery, who runs New York-based InterMedia Partners, stresses that he looks forward to continuing to make "thoughtful investments" on behalf of others. But he is mulling a new vehicle outside the realm of private equity.
"I don't like the fee structure," he explains. "I think it's usurious. I think it's caused really unfortunate—almost unethical—behaviors by some of the managers. I'm not happy with it. So we're going to change our own perspectives."
Hindery's displeasure comes in large measure from seeing private equity change over time. When the field began to take off in the mid-1980s, he says, there was more of an inclination to acquire businesses and hold onto them for five to seven years, building them up along the way.
But now, he says, there is so much capital chasing so few good deals, it has put pressure on private-equity managers—often young generalists with zero experience in the types of businesses that they're buying—to become overleveraged and then try to turn a relatively quick profit.
"They've backed away from the longer hold, and they've gone for the more expedient action of cutting . . . costs, especially employee costs," Hindery says.
His peers infuriate him in other ways, as well. Hindery has long been outspoken about super-rich fund managers who exploit a loophole that allows them to pay the capital-gains tax rate—about half the ordinary tax rate—on a huge chunk of their personal income. "It's just unconscionable," Hindery says. "It's beyond intellectually absurd."
"There's nothing that suggests that what we do as managers of these monies is a capital gain," he adds. "To call it a capital gain is to call an orange an apple."
F
or Hindery, the declining standards in private equity are one piece of a larger picture in which the leaders of corporate America have become increasingly focused on short-term profits at the expense of the greater good to society.
When Hindery went to work for natural resources giant Utah International in the early 1970s, fresh out of business school at Stanford, he says he plunged into a world in which major CEOs "were patriots."
"They believed in the value of their employees as assets," he says. "They believed in their responsibility to their communities and to their nation." Today, however, "I can't make that generalization much anymore."
Hindery acknowledges that social impact investing is a force to be reckoned with, as more and more public-pension funds, university endowments and charitable foundations steer their investment dollars into those companies that are good stewards of the environment and their workers.
But money managers and top corporate executives—the bulk of whose own compensation is typically linked to their company's share price—are still often motivated by other concerns. At least for now, says Hindery, "greed is winning."
You can listen to my entire interview with Hindery here, along with Larry Buhl reporting on efforts by a group of wealthy individuals called the Patriotic Millionaires to battle income inequality, and Rachel Schneider exploring why we need to develop new indicators that measure people's overall financial health, not just their creditworthiness.
---
The Bottom Line is a production of Capital & Main.