LinkedIn Wants to Find You a Job — All 3.5 Billion of You
On this episode of The Bottom Line, Allen Blue lays out how he and his team are trying to build the mother of all job-matching platforms.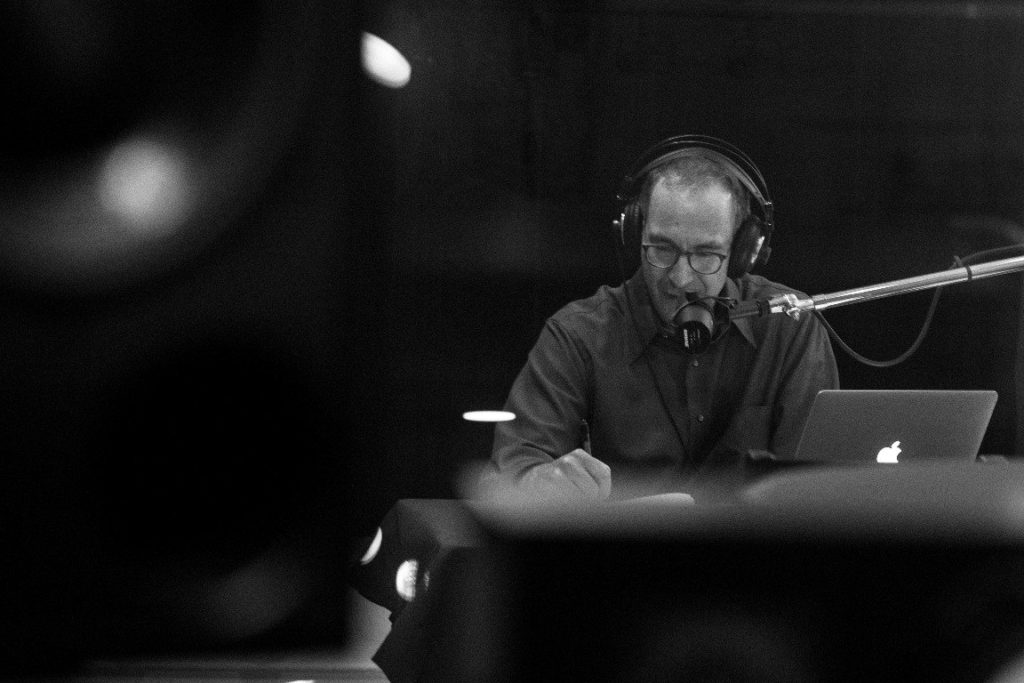 We all know that technology is poised to wipe out lots and lots of jobs. Driverless trucks threaten the livelihoods of hundreds of thousands of people. Robots can now flip hamburgers. Artificial intelligence is creeping into all sorts of professions—law, accounting, and, dare I say it, journalism.
But technology is also assisting folks in landing jobs, including through online platforms that match their abilities with employer needs—while helping to fill in any knowledge or skills that they might lack.
"We're able to look  . . . and say here are the skills that are required for that set of jobs" that a company has open, Allen Blue, the co-founder of LinkedIn, told me on the latest episode of my podcast, The Bottom Line. "And then we can look in the surrounding area and say, 'Are there any schools out there which are teaching these skills?' And similarly, we can say, 'The people who are available to take those jobs—do they have those skills?'"
In this way, Blue adds, "LinkedIn brings a really unique perspective into measuring supply and demand and skill gaps, trying to understand where, in a given location, education, employment, and people who can take jobs . . . actually all come together."
LinkedIn's vision is nothing if not grand. Through the project that Blue is spearheading, known as the Economic Graph, the company eventually hopes to digitally map all of the world's 3.5 billion workers, the hundreds of millions of businesses large and small that span the globe, and every educational institution that has an offering of interest to employer and employee.
"We have been growing faster and faster over time and . . . that growth has come to incorporate more and more people from throughout the economy," says Blue, who serves as vice president of product management at LinkedIn, which is now part of Microsoft. "I hope that we'll be able to provide meaningful value to large groups of them in the next three or four years."
In the meantime, the company is experimenting with various aspects of the Economic Graph in places near (including Colorado, New York, and Arizona) and far (India and South Africa). "We are very much in a learning phase right now," Blue notes.
Among the biggest takeaways so far: Don't try to get too prescriptive about what kinds of jobs people should be aiming for or what training they're going to need. Instead, let the data do the talking in real time.
"The thing which is inevitably true about the future is that it's going to change quickly," Blue says. "So the most important thing for us is not actually to try to create a specific solution to a specific foreseen problem, but rather to create a system which is resilient . . . and reacts."
You can listen to my entire interview with Blue here, as well as Megan Kamerick reporting on a national network called TechHire that is forging pathways for overlooked Americans to gain skills and access to technical jobs, and Dorian Warren providing his take on how Donald Trump is betraying the working-class communities that he vowed to fight for.
The Bottom Line is a production of Capital & Main. 

Battling Income Inequality With Second Avenue Partners' Nick Hanauer
The Seattle maverick, who has pushed for a slate of progressive policies while warning his "fellow zillionaires" that the pitchforks are coming, explains on "The Bottom Line" podcast that his dad helped to shape his values.

When venture capitalist, entrepreneur, and political provocateur Nick Hanauer was coming of age in Seattle, he wanted a sports car. His father, however, wouldn't let him get one.
It wasn't because the family, which owned and ran bedding producer Pacific Coast Feather Co., didn't have the money for a luxury like that. Nor was it because Hanauer's dad deemed it too dangerous or frivolous.
He forbade the purchase because he was worried about the optics. "He felt strongly that it sent the entirely wrong signal to our employees who worked, in his opinion, harder than I did and couldn't afford such a thing," Hanauer told me on the latest edition of my podcast, The Bottom Line.
"That was just kind of the perspective that my dad had," Hanauer adds, "and I suppose I got some of it."
Actually, Hanauer got substantially more than some.
An early investor in Amazon and a co-founder of Second Avenue Partners, Hanauer for years has been citing the dangers of income inequality in America, famously warning his "fellow zillionaires" that "if we don't do something to fix the glaring inequities in this economy, the pitchforks are going to come for us."He also hasn't been shy about offering a host of policy prescriptions to lift up the working class. Among them: raising the minimum wage to as much as $25 an hour at the nation's biggest corporations; making vastly more people eligible for overtime pay; creating a system of portable, pro-rated, and universal benefits for independent workers; and curtailing stock buybacks.
If he had his way, he'd also significantly boost corporate taxes—a total reversal of Trumpian economics.
Hanauer says that he learned the merits of this idea from watching his father manage Pacific Coast Feather. At the time, in the 1970s, the top corporate rate was 48%. (The Trump tax law just lowered it to 21% from 35%.)
"When I grew up in the family business and tax rates were very, very high, my dad employed this fantastic tax-avoidance scheme," Hanauer says. "We called it investing in the business.
"What my dad did to avoid paying corporate tax, which he hated, was to spend every dollar of cash flow on more employees, more factories, and more equipment," he recalls. "We kept our profits insanely low because we did not want to pay more corporate tax. Today. . . the penalty of high profits is very, very low."
While Hanauer has harsh words for what he calls the "trickle-downers," his condemnation is not limited to one side of the political aisle. "The evisceration of the middle class," he says, "took place during Democrat and Republican administrations."
He also sees the public sector as just one part of the problem; the private sector, in Hanauer's eyes, has largely abdicated its responsibility, as well. "In the old days, big companies used to set the tone at the top," he says. "Today, they drag everyone down to the bottom. And that shouldn't be tolerated."
One of the corporations that Hanauer criticizes is Amazon, which he helped to get off the ground (and where, it was recently disclosed, the median employee made $28,446 last year while CEO Jeff Bezos's net worth has climbed to more than $130 billion).
"They're super exploitive—just unacceptable," Hanauer says. "What I can guarantee you is that Jeff Bezos is not going to change those things in the absence of somebody putting essentially a gun to his head and forcing him to do it."
If Hanauer's father helped to forge a firebrand, there's at least one aspect of the son's life that he would have trouble fathoming. "I . . . have this giant pile of money that would have been inconceivable to my dad," Hanauer says. "And I live a ridiculously lavish life as a consequence of that."
You can listen to my entire interview with Hanauer here, along with Larry Buhl reporting on the steady erosion of overtime pay in America, and Karan Chopra explaining how great social benefits can result when "agents of innovation" combine with "agents of scale."
The Bottom Line is a production of Capital & Main.