LinkedIn Wants to Find You a Job — All 3.5 Billion of You
On this episode of The Bottom Line, Allen Blue lays out how he and his team are trying to build the mother of all job-matching platforms.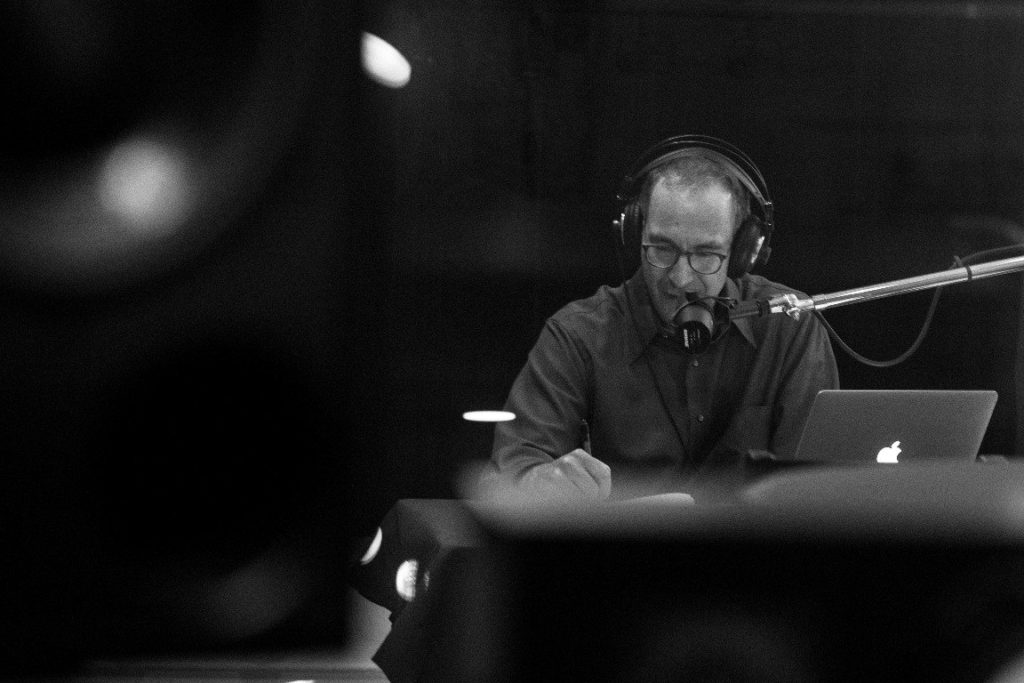 We all know that technology is poised to wipe out lots and lots of jobs. Driverless trucks threaten the livelihoods of hundreds of thousands of people. Robots can now flip hamburgers. Artificial intelligence is creeping into all sorts of professions—law, accounting, and, dare I say it, journalism.
But technology is also assisting folks in landing jobs, including through online platforms that match their abilities with employer needs—while helping to fill in any knowledge or skills that they might lack.
"We're able to look  . . . and say here are the skills that are required for that set of jobs" that a company has open, Allen Blue, the co-founder of LinkedIn, told me on the latest episode of my podcast, The Bottom Line. "And then we can look in the surrounding area and say, 'Are there any schools out there which are teaching these skills?' And similarly, we can say, 'The people who are available to take those jobs—do they have those skills?'"
In this way, Blue adds, "LinkedIn brings a really unique perspective into measuring supply and demand and skill gaps, trying to understand where, in a given location, education, employment, and people who can take jobs . . . actually all come together."
LinkedIn's vision is nothing if not grand. Through the project that Blue is spearheading, known as the Economic Graph, the company eventually hopes to digitally map all of the world's 3.5 billion workers, the hundreds of millions of businesses large and small that span the globe, and every educational institution that has an offering of interest to employer and employee.
"We have been growing faster and faster over time and . . . that growth has come to incorporate more and more people from throughout the economy," says Blue, who serves as vice president of product management at LinkedIn, which is now part of Microsoft. "I hope that we'll be able to provide meaningful value to large groups of them in the next three or four years."
In the meantime, the company is experimenting with various aspects of the Economic Graph in places near (including Colorado, New York, and Arizona) and far (India and South Africa). "We are very much in a learning phase right now," Blue notes.
Among the biggest takeaways so far: Don't try to get too prescriptive about what kinds of jobs people should be aiming for or what training they're going to need. Instead, let the data do the talking in real time.
"The thing which is inevitably true about the future is that it's going to change quickly," Blue says. "So the most important thing for us is not actually to try to create a specific solution to a specific foreseen problem, but rather to create a system which is resilient . . . and reacts."
You can listen to my entire interview with Blue here, as well as Megan Kamerick reporting on a national network called TechHire that is forging pathways for overlooked Americans to gain skills and access to technical jobs, and Dorian Warren providing his take on how Donald Trump is betraying the working-class communities that he vowed to fight for.
The Bottom Line is a production of Capital & Main. 

The 'Uber For HealthCare' Aims to Transform the Marketplace
CEO Walter Jin explains on the latest episode of "The Bottom Line" podcast how the Uber model represents a part of what the company does—but don't forget about FaceTime, OpenTable, and more.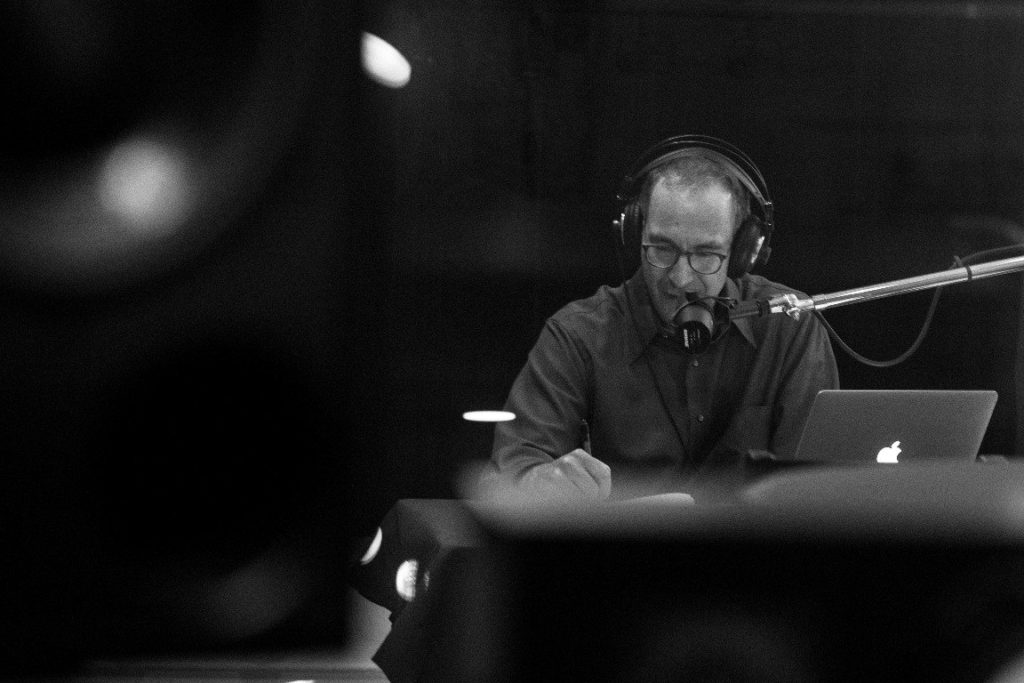 Like many digital startups, Pager originally pitched itself as the Uber for X—in its case, as the "Uber for healthcare," a label that made all the more sense given that one of the company's founders, Oscar Salazar, also helped to launch the real Uber.
But as Pager has brought in a new CEO, it has found that Uber isn't quite the right analogy anymore.
When you order a car to pick you up, "you know that you want an UberX or UberXL," Walter Jin, who now leads Pager, told me on the latest episode of my podcast, The Bottom Line. But when it comes to medicine, "I would surmise that people don't know which care setting they really need to go to—whether it's ER, urgent care, primary-care physician, specialist, just getting a . . . lab order or a prescription pharmaceutical. We don't know. All we know is that we're sick."
If someone wants to go see a regular doctor, Jin adds, it can often take weeks to get an appointment. That "leaves us really just to wallow at home and suffer or we go to the ER"—which can be inconvenient and costly.
Pager has been trying to change this scenario by steadily broadening its offerings. Feeling yucky? Now, you tap into Pager and begin with a free interactive session (via chat, voice, or video) with a nurse at the company's "command center."
This setup was inspired in part by what Jin himself does when he's under the weather: He simply reaches out to his brother, who is an emergency room doctor, by text or FaceTime. "He literally just tells me what to do," Jin says. "We can help you in the same way that my brother does for me."
The command-center nurse, for instance, might advise you to head straight to the emergency room or to urgent care, if your condition is serious enough. Or this intake conversation might lead to a more extensive telemedicine session with a physician or a house call visit from a Pager-contracted doctor (back to Uber again). Or you might nail down the next available appointment at a local doctor's office by using Pager's scheduling app—a feature that Jin likens to OpenTable. Another service now on Pager, called PokitDok, will help you check your insurance coverage.
"We're really a traffic cop for the healthcare system," Jin says.
Among the company's biggest challenges is how to direct more traffic across the country. Pager, which has raised about $40 million in funding since its inception in 2014, currently serves about 100,000 people a year in select parts of New York, Florida, Texas, and New Jersey (where it struck a major deal last fall with Horizon Blue Cross Blue Shield, which promises to swell its numbers). But penetrating new communities is tough.
That's largely because markets are highly localized. "When you go to Nashville, the healthcare system and the players are different than if you go to Dallas, Texas, or Oakland, California," Jin explains. "While we'd love to be a national app that everyone can just download . . . it just doesn't work that way."
Jin, who has been involved in the business side of the healthcare world since the mid-1990s, was Pager's non-executive chairman and an investor in the company through his Three Fields Capital before becoming CEO a little more than a year ago. He credits Salazar and his two co-founders (all of whom remain in senior roles at Pager) with recognizing that they needed to bring in a leader with deep experience in the field.
"As we spent on time on the board talking about the nuances in healthcare," Jin says, "I think they really started to take a very humble approach to how difficult our industry is to transform."
After all, while Jin is happy to invoke Uber, FaceTime, and OpenTable, he is quick to point out: "It's not Snapchat. . . . It's extremely, extremely complicated."
You can listen to my entire interview with Jin here, along with Megan Kamerick reporting on a mental-health app called Woebot, and Kanyi Maqubela exploring the fine line "between exploitative and empowering" in consumer finance.
The Bottom Line is a production of Capital & Main.