Lights Fantastic: LED Bulbs Get Cooler
By Carl Franzen
(Note: Last January Donald Cohen wrote here of the conservative political animus against new, green lighting technologies – namely, compact fluorescent light bulbs (CFLs). The following repost of a May 12 Talking Points Memo feature looks at the evolution of another alternative to wasteful incandescent lighting – illumination by light-emitting diodes (LEDs).
Battle lines were drawn in Las Vegas, Nevada this week at the 23rd annual Lightfair International trade show, an exposition of the latest in artificial lighting technology.
Spurred in part by the controversial, misunderstood, national phase-out of energy inefficient incandescent bulbs that began in January, companies are racing to develop light-emitting diode (LED) bulbs that meet the new energy standards, and yet will provide the same lighting quality that consumers are used to getting from the old, inefficient incandescents.
The gradual phase-out begins with 100-watt incandescent bulbs, which won't be allowed to be restocked at stores across the country as of this year. And consumers haven't taken much of a shining to the common replacement, compact fluorescent (CFL) bulbs, citing poor lighting quality and color.
So a number of companies, including old stalwarts like GE and young start-ups like Switch Lighting, demonstrated 100-watt-equivalent LED bulbs at Lightfair this week that they believe will illuminate the future.
GE and Switch are in particularly close competition given that both are pursuing a similar technology behind their new LED bulbs, each using built-in cooling systems in order to improve efficiency and the longevity of their bulbs.
Individual LED lights are far more susceptible to the heat they generate than incandescents, especially when several are grouped together, as in the case with the new bulbs, and so they require additional cooling mechanisms in order to avoid burning out.
While GE's system relies on miniature air jets from another company called Nuventix, Switch, a five-year-old San Jose, California-based company, relies on its own home-brewed liquid cooling system.
And though GE may have the heft of 110 years of making Edison's and improving incandescent light bulbs, Switch is confident that its products will be the ones that define the new lighting era.
"Some of the other products have a very unusual look compared to traditional incandescents," said Gary Rosenfield, Switch's executive VP of marketing, in a telephone interview with TPM from the Las Vegas trade show floor. "They are too high-tech in terms of their appearance. Some of them can't be used in enclosed fixtures due to their cooling systems. Ours you can use it in any orientation, which isn't the case with many of our competitors."
Indeed, while GE's bulbs are a stark departure from the common globular incandescents, equipped as it is with claw-like fins around the bulb center, Switch's bulbs are more toned-down, although still nothing like the bulbs of old, coming as they do with a series of vertical spokes arranged around the light bulb's head, each of which contains its own tiny LED light.
"Our innovation team has tackled a previously insurmountable technical challenge: cooling a 100-watt A-19 shaped replacement LED bulb without making it physically bigger," said Steve Briggs, GE Lighting's general manager of LED systems, in a press statement. "Each subsystem such as optics, electronics and thermals needed to be designed for miniaturization and cooperative performance. We explored the limits of what's possible and pushed far beyond industry expectations and competitors' thinking and product offerings."
But Rosenfield said that it was also a matter of being first to market. While GE isn't planning on having its 100-watt LED out until "the first half of 2013," Switch is ready to begin shipping within just over a month.
"With all due respect, we have a product we will be shipping in the next 30 to 40 days," said Rosenfield. To be fair, Switch said that its first products will include its less bright 40-watt and 60-watt equivalent bulbs, but Rosenfield said that the 100-watt would be available in the "August time frame."
Of course, with light bulbs, price is also a major, if not predominant factor. Switch said its initial line of bulbs will sell between $40 and $60 per bulb, depending on the model, which is quite high, even for LED bulbs. GE hasn't announced pricing for its 100-watt equivalent, but its 40-watt equivalent bulbs start at $50, though they are available for $36 a pop on Amazon, as CNET points out.
But LEDs last considerably longer than their inefficient predecessors, with both Switch and GE promoting its 100-watt equivalent bulbs at 25,000 hours.
Still, its unlikely that the average consumer is ready to plunk down that much cash for a single bulb, at least for now. That's why Switch, for one, is targeting the commercial market first, having already conducted test-runs of its bulbs in selected hotels beginning in November 2011. Switch declined to reveal the names of the test hotels to TPM.
"There's tremendous excitement in the commercial market," Rosenfield told TPM. "I can tell you that biggest distributors in country for electrical products are interested in going as fast as they and we can to get these bulbs out there. I don't see any issues in getting business, but we have to meet their demand."
Correction: This article originally incorrectly stated that LED bulbs generate more heat than incandescents, which is not the case. In fact, incandescent bulbs generate far more heat per bulb, which results in their inefficiency. The reference has since been corrected in copy and we regret it.
Carl Franzen is TPM Idea Lab's tech reporter. He can be reached at carl@talkingpointsmemo.com.

Did Disneyland Try to Sink a Bill Protecting Workers from Lead Poisoning? 
Why would Disneyland, which hosts thousands of kids every day, be part of an effort to defeat a bill that simply requires reporting of blood-lead levels high enough to produce heart disease and serious brain disorders?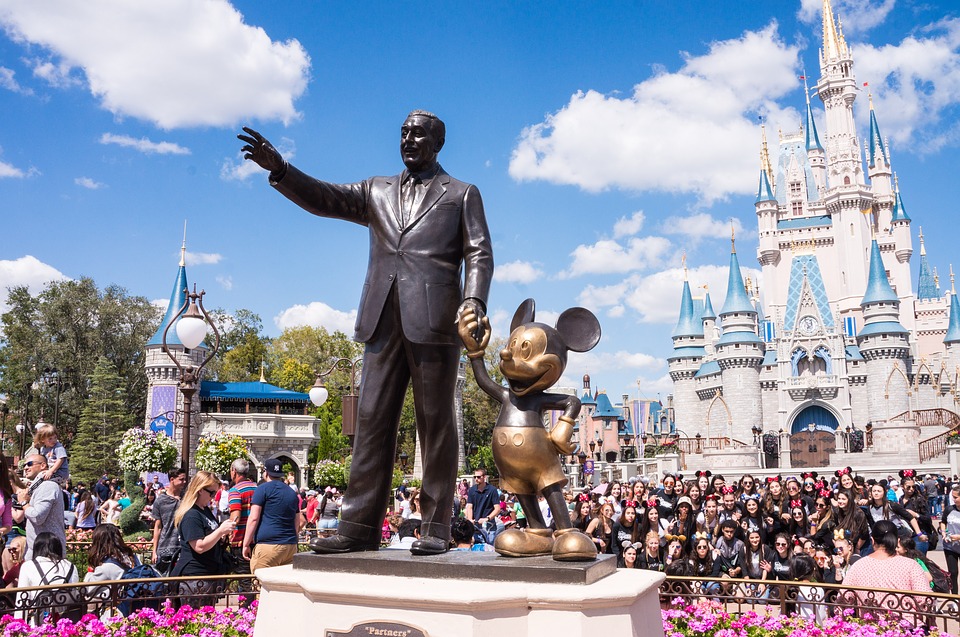 When Assemblyperson Ash Kalra (D-San Jose) learned about Capital & Main and USC's Center for Health Journalism investigation into how hundreds of workers at the former Exide Battery Recycling Plant near downtown Los Angeles became victims of lead poisoning, he created a modest bill to try and ensure it wouldn't happen again.
Among our report's revelations was the fact that the California Department of Public Health was aware of thousands of troubling blood tests revealing high levels of lead, but failed to tell the Division of Occupational Safety and Health (Cal/OSHA) about the problem.
Kalra's bill, Assembly Bill 2963, requires that the Department of Health inform Cal/OSHA when workers have seriously elevated blood levels and Cal/OSHA performs inspections.
The bill has had clear sailing until now, easily passing in the Assembly Labor Committee in March and winning unanimous approval from Democrats on the Appropriations Committee last week. But as the worker-protection measure headed to a crucial floor vote this week, a coalition of industry groups, one of which includes the iconic Disneyland Resort, worked the halls of the Capitol to kill the bill. The lobbying effort nearly prevailed: AB 2963 passed by a single vote Wednesday evening and now faces what is certain to be a battle in the California state Senate.
So why would Disneyland, which hosts thousands of kids every day, be part of an effort to defeat a bill that simply requires reporting of blood-lead levels high enough to produce heart disease and serious brain disorders? A May 29 letter endorsed by 15 industry groups, including the Battery Council International, the California Chamber of Commerce and the California Hotel and Lodging Association (which includes a Disneyland Resort vice president on its board) argues that California's current system to protect employees, depending largely on voluntary compliance, is working just fine.
The letter states: "Perversely, AB 2963 would transform this existing well-functioning public health program into an enforcement program that creates an allegation of a serious violation where none exists in Cal/OSHA law and the workplace may not even be the source of exposure."
The bill will be costly, the opposition letter also says, with an estimated price tag of $267,000 to implement and requiring Cal/OSHA to hire one or two additional inspectors.
"That's a small price to pay" said Bill Allayaud, California Director of Government Affairs for the Environmental Working Group, which is trying to keep moderate Democrats from being swayed by the industry lobby.
"The California Chamber of Commerce and their allies are misrepresenting what the bill does and convincing industries like the hotel industry to lend their name to the fight, even though this bill would have zero impact on hotels," Allayaud said. "The law focuses on workplaces where lead is in heavy use, like firing ranges and battery recycling facilities where workers are actually being impacted by a dangerous neurotoxin.  Besides, I can't imagine [that] parents who visit a resort like Disneyland would want their kids anywhere near lead if found at the levels that would have employees testing at the alarm bell level. Who wouldn't want an OSHA inspection in that case?"
Suzi Brown, vice president of communications at Disneyland Resorts, said that the "California Lodging Association is just one organization that we are involved with. As you can imagine we are involved with many trade organizations." Brown said that Disney vice president Elliot Mills, who sits on the association's board, was not present for the vote to oppose AB 2963. "To somehow link Disney to this in a specific way is not accurate," she added. "And to somehow position this that we are not concerned about worker safety is flawed as well."
At the March California State Assembly Labor and Employment Committee hearing, Kalra introduced his bill by reading a letter from former Exide lead smelter Alvin Richardson (who struggles with lead poisoning symptoms we documented in our investigation) and his wife, LaShawn. "We read a recent investigative story, and it was very hurtful to learn that Cal/OSHA excused the high lead levels that Alvin and the other Exide workers were constantly exposed to," the letter said. "People shouldn't be treated like they are disposable. That's not what America or California is supposed to be about."
Assemblymember Reggie Jones-Sawyer (D-Los Angeles) was moved to vote yes. "My district's right next to the Exide plant, and it's had an impact on my community and my residents," he said. "And if this is something that could have prevented what happened at Exide, we should have been doing this a while ago."
AB 2963 needed Jones-Sawyer's vote again on Wednesday to barely pass it out of the Assembly. Whether the bill makes it to Governor Jerry Brown's desk is dependent on how well the arguments of the California Chamber of Commerce and other industry voices opposing the bill go over in the Senate.
---
Copyright Capital & Main