Lights, Camera, Civil Rights!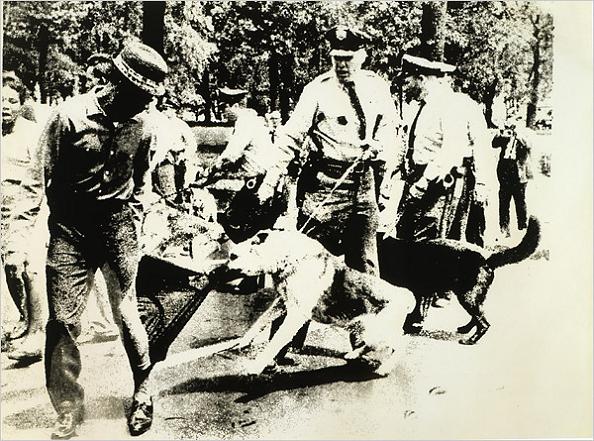 (Editor's Note: The Help, a Hollywood film set in the Deep South during the civil rights struggle, recently scored box office gold. It seemed a rare moment in which social activism was successfully married to commerce. But was historical accuracy sacrificed for popularity – especially to reach white audiences? Two veteran political activists discuss The Help and put it in context. Today Peter Dreier compares this movie with the lesser known The Long Walk Home. Tomorrow: Vivian Rothstein, who participated in the Mississippi Freedom Summer, offers another view of  The Help.)
Film director Tate Taylor scored a late-summer box office smash with his adaptation of Kathryn Stockett's novel, The Help. A surprise hit with movie critics, too, The Help is set during the racial battles of 1963. It focuses on the efforts of African American maids to maintain their dignity despite the routine discrimination and vicious slights they confront while living in segregated Jackson, Mississippi.
Their employers – middle-class white families whose husbands work and whose wives play bridge and organize Junior League charity events – pay the women less than minimum wage, expect them to clean their homes, shop for their food, cook their meals, and raise their children. The whites think nothing of using the N-word in front of the maids, generally treat them like dirt and show little concern that these women have children of their own who get less attention than the white kids they nurture from infancy to teenage-hood. The Junior League's queen bee even organizes a campaign to require black maids to use separate bathrooms.
The Help flatters white audiences despite – or rather, perhaps because of – its historical inaccuracies. The film's maids are depicted as helpless and we see little about their lives outside work — including their own families, their churches and neighborhoods — or of the civil rights movement that was mobilizing and dividing both blacks and whites that summer. The only acknowledgement of that movement is the maids' response to the murder of NAACP leader Medgar Evers – yet even here they and other Jackson blacks are shown merely cowering in fear.
In true Hollywood fashion, it takes a white woman, Skeeter (Emma Stone), to empower the maids. Skeeter is a recent Ole Miss graduate who returns home to Jackson and embarks on a writing career by compiling a local oral history viewed from the perspective of the city's maids. She begins her clandestine interviews with a friend's maid named Aibileen (Viola Davis), who reluctantly agrees to talk despite her fears that it could cost her job. Aibileen then persuades her feisty friend Minny (Octavia Spencer) to participate, but no other maids will talk with Skeeter.
Events, however, unleash the women's pent-up anger. In real life the rage triggered by Evers' assassination spurred Jackson's black community to organize protest marches, meetings, and vigils – all of which were met with police violence. In The Help, though, the maids confine their protests to giving testimony to Skeeter for her history. While Skeeter's book may be guaranteed to upset Jackson's white elite, it's hard to view it as a strategy for bringing change.
Twenty-one years before The Help, another film about African American maids enduring similar indignities appeared. Richard Pearce's The Long Walk Home, in contrast to The Help, shows African American maids as active participants in the civil rights struggle — and remains a much more uplifting and realistic movie about the plight and pluck of black domestic servants confronting racism. Perhaps because of its honesty, The Long Walk Home flopped and today you cannot even buy a new DVD copy of the film. Nevertheless, it is a celebration of the unsung heroes of the civil rights movement, the rank-and-file participants whose names don't show up in history books.
The film is set in Montgomery, Alabama during the 1955 bus boycott that launched the modern civil rights movement. It stars Whoopi Goldberg as Odessa Cotter, a black maid employed by Miriam Thompson, an upper-middle-class women played by Sissy Spacek (who also has a smaller role in The Help). This film has some of the same elements of domestic drama as The Help, including the relationship between Odessa and Miriam, and the ugly slights inflicted upon Odessa by Miriam's family.
But the boycott is at the center of the film. Its well-known heroes – Rosa Parks, Martin Luther King, JoAnn Robinson, E.D. Nixon and other organizers for the NAACP, the Women's Political Council, and the Montgomery Improvement Association (MIA) – are all off-camera. Instead, The Long Walk Home is about the grassroots activism of Montgomery's everyday black citizens who participate in the highlyorganized carpool system set up by the MIA to take boycotters to and from work, and whose morale is sustained by rallies, church services and the hope that their actions will bring down the city's despised segregated bus system.
On days when they miss the carpool, the maids (and other Montgomery blacks) have to walk to work. Many times, Odessa has to wake up several hours early in the morning, and return home long after dark, to make the eight-mile walk to and from work, leaving her feet with blisters and her husband and children without breakfast and dinner. Unlike The Help, again, The Long Walk Home examines how a city's whites – and its power structure — maintained segregation. It shows how, at its root, Jim Crow was built on a foundation of economic control, political power and the vigilante violence of the Ku Klux Klan and the White Citizens Council.
In the film, for example, the Montgomery cops kick Odessa out of a public park — where she has brought the Thompson children for a picnic — because they are off-limits to blacks. We see white teenagers beating up Odessa's daughter when she rides the bus in defiance of the boycott . When the middle-class White Citizens Council discovers that Miriam is helping the boycott carpool, it lets her husband know that his business will suffer – the local political establishment will deny him permits for his housing developments – if he doesn't control his wife's involvement. The council also threatens the black and white drivers in the MIA carpool with tire irons and other weapons, knowing that the police will look the other way.
The Long Walk Home was criticized upon release for having a white narrator (Miriam's daughter, looking back about 15 years later), and for focusing on the white family. Yet this film, more than any other Hollywood confection about the civil rights years, offers viewers insights into the complex work of grassroots mobilization and the the quiet day-to-day courage needed to build a movement for social justice.
The Power of the Poster
Carol Wells, the founder of the Center for the Study of Political Graphics in Los Angeles, talks to Capital & Main about the enduring power of political art.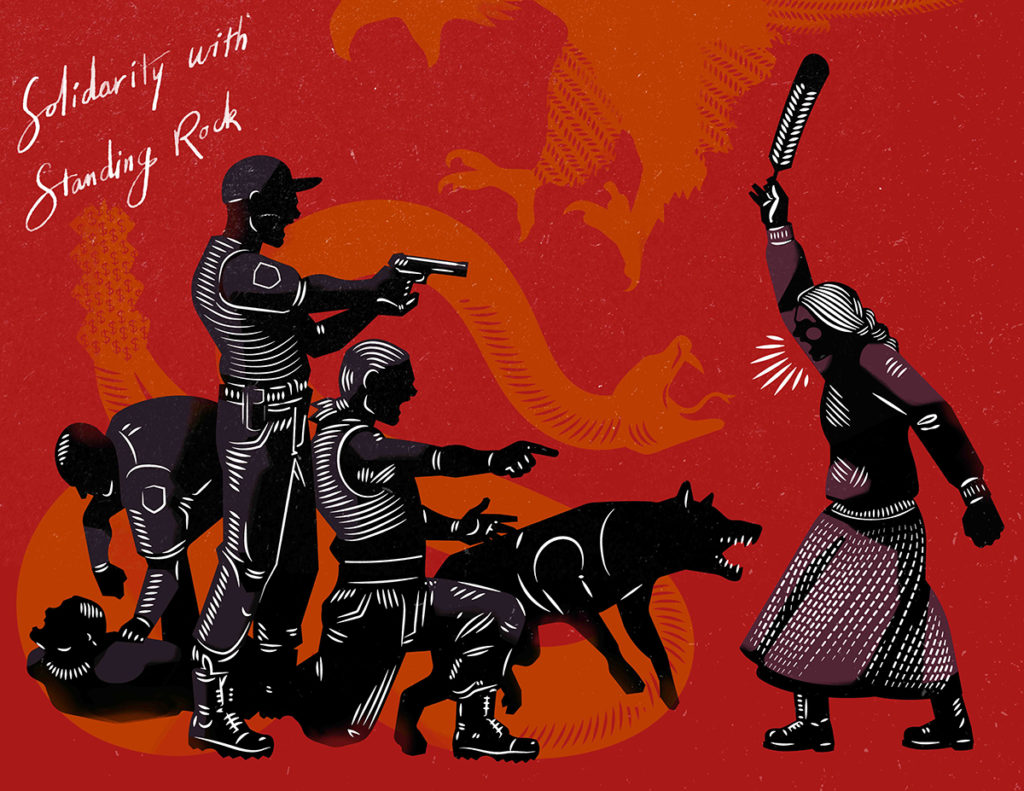 Carol Wells remembers the exact moment she discovered her calling. An art historian at the time, she was on a trip to Nicaragua with her friend David Kunzle, a UCLA art history professor, who was collecting political posters to add to his burgeoning collection. While staying with friends, Wells watched a neighbor's 8-year-old son approach a poster on the wall, stare at it intently, and then start to silently mouth the words. Wells was struck by how engaged the boy was. "In that moment I became obsessed with collecting posters."
Now over 40 years later, Wells is the founder and executive director of the Center for the Study of Political Graphics in Los Angeles. Wells has amassed approximately 90,000 posters, building one of the largest collections of its kind in the world. The Center shares its collection with the public in part through curated exhibits. This year the CSPG has produced Feminae: Typographic Voices of Women by Women and its latest is To Protect & Serve? Five Decades of Posters Protesting Police Violence, running through July 15 at the Mercado La Paloma in downtown Los Angeles.
Since that encounter in Nicaragua in 1981, Wells' obsession with collecting posters hasn't waned. In CSPG's nondescript West L.A. office space, Wells pulls out poster after poster, lecturing passionately on the backstory and cultural impact of each, including one that superimposes text from a New York Times interview with a shocking image of the My Lai massacre ("Q: And babies? A: And babies."). Recently, she managed to sit down with C&M to discuss her passion.
---
Capital & Main: So, you were an art history professor, you happen to see a kid on a trip, and suddenly your life was changed forever?
Carol Wells: Yeah, I'm in Nicaragua alone in the living room with this kid. He's looking around, and all of a sudden, he sees the poster. It was pretty big, bright green, a thick outlines of a woman holding a big basket of coffee beans. And the text in Spanish said, "In constructing the new country, we are becoming the new woman." I see him walk over to the poster and I'm watching him mouth the words. It was a pretty sophisticated concept, so I doubt he figured it out. But I literally had this epiphany: "Oh my God. That's how posters work." You're going about your daily life, and all of a sudden something breaks through the bubble, and it grabs your attention. It's the graphic, it's the color, it's the combination, and it pulls you out of your head and into that poster and it makes you ask a question. "Why is this here? What is this about? What does this mean?" And every time you ask a question, you're a different person than you were before you asked the question.
How many posters do you get a year?
We get between two to five thousand a year donated from all over the world. The bulk of our collection is [from] 1945 and later.
I assume technology has probably hurt the art form, but has it helped get the messages out?
Most people think that, and it's actually not true. Since the internet age started, there's actually a poster renaissance of works on paper. Because you can't walk with your computer monitor in a demonstration. You can't plant your monitor on your lawn.
And you can't put a laptop on the wall…
Exactly. You want to hear a really great story? Truthdig.org published a cartoon [made by] a political cartoonist named Mr. Fish. It was during the Arab spring, and he had superimposed Che Guevara with the stylized beard and King Tut's face, but it had Che's beret. And it [was titled], "Walk like an Egyptian." So, it was a reference to the music, but [it was also] a reference to what was going on the streets of Cairo. I sent it out as our poster of the week to 9,000 people. The very next day, somebody took a photograph on the street of Cairo, with somebody holding a piece of paper with that image on it. A poster can literally go around the world and people will print it out.
What struck me in viewing your exhibits is how many of these posters could still be used today, not only artistically but also, sadly, in the timeliness of their messages.
We had this fabulous poster by Yolanda Lopez, a Bay Area artist, which she first did in 1978. It depicts a young man in Aztec garb pointing a finger like Uncle Sam saying, "Who's the illegal alien, PILGRIM?" And it's a great poster, it's simple, not too many words, funny, provocative. So, we had an exhibit at UCLA in the mid '90s and there were 4 or 5 high school students standing around this poster saying, "Wow, you've got posters up to the minute." And I went over to them and I said, "Look at the date. This is before you were born."
Is that one of your goals with the exhibitions? To show the evergreen nature of this work?
Absolutely. I mean that's why we did the police abuse exhibition now. It basically goes back five decades. It's 50 years of posters protesting police abuse. Mainly in the United States, but also internationally.
What's the goal for CSPG?
Well the aim right now is really to digitize the collection and get it online. We have 10% of the collection digitized. But the mission is to collect and to document, because stories get lost. All the exhibitions, they're showing massacres, they're showing genocide, they're showing police abuse, they're showing all of these horrible things. And people often ask me, "How can you look at this stuff all day long?" I said, "Because the poster artists are optimists. They believe people can change if they have the information."
Yes, that's the reason why they're doing it, right?
That's why they're doing it, and that's why I'm doing this, because I believe that people can change if they knew the truth.
And what happens 20, 50 years from now?
Well, my goal is to stay independent, because the other option is to become part of the university. Universities, for all the fabulous things that they do, they also censor. We did an exhibition at USC in 1992 on the 500 years since Columbus, and how the legacy of racism and exploitation and genocide continues. And one of the board of trustees was Italian and took [the exhibit] as an affront to Columbus. It really wasn't about Columbus, it was about colonialism. And he ordered it down.
Do you have a favorite poster?
I'm always amazed at the creativity and vision of artists. Every week I'll say, "Oh my God, how do they think of that?" But it's always still going to be the poster I saw that kid trying to figure out. It has to be my favorite one because that one changed my life.
What makes a perfect poster?
The right balance between aesthetics and message. If you only rely on the corporate press, the New York Times and L.A. Times, for your information, you're not going to get the side from the street, from the movement, from the activists. The posters are primary historical documents that are recording the issues that were at the time, and the passions that were at the time, and the divisions that were at the time. You're not going to get it anyplace else.
---
Copyright Capital & Main