Lights, Camera, Civil Rights!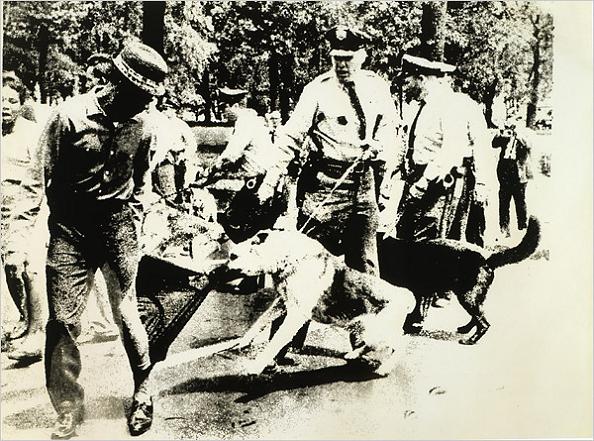 (Editor's Note: The Help, a Hollywood film set in the Deep South during the civil rights struggle, recently scored box office gold. It seemed a rare moment in which social activism was successfully married to commerce. But was historical accuracy sacrificed for popularity – especially to reach white audiences? Two veteran political activists discuss The Help and put it in context. Today Peter Dreier compares this movie with the lesser known The Long Walk Home. Tomorrow: Vivian Rothstein, who participated in the Mississippi Freedom Summer, offers another view of  The Help.)
Film director Tate Taylor scored a late-summer box office smash with his adaptation of Kathryn Stockett's novel, The Help. A surprise hit with movie critics, too, The Help is set during the racial battles of 1963. It focuses on the efforts of African American maids to maintain their dignity despite the routine discrimination and vicious slights they confront while living in segregated Jackson, Mississippi.
Their employers – middle-class white families whose husbands work and whose wives play bridge and organize Junior League charity events – pay the women less than minimum wage, expect them to clean their homes, shop for their food, cook their meals, and raise their children. The whites think nothing of using the N-word in front of the maids, generally treat them like dirt and show little concern that these women have children of their own who get less attention than the white kids they nurture from infancy to teenage-hood. The Junior League's queen bee even organizes a campaign to require black maids to use separate bathrooms.
The Help flatters white audiences despite – or rather, perhaps because of – its historical inaccuracies. The film's maids are depicted as helpless and we see little about their lives outside work — including their own families, their churches and neighborhoods — or of the civil rights movement that was mobilizing and dividing both blacks and whites that summer. The only acknowledgement of that movement is the maids' response to the murder of NAACP leader Medgar Evers – yet even here they and other Jackson blacks are shown merely cowering in fear.
In true Hollywood fashion, it takes a white woman, Skeeter (Emma Stone), to empower the maids. Skeeter is a recent Ole Miss graduate who returns home to Jackson and embarks on a writing career by compiling a local oral history viewed from the perspective of the city's maids. She begins her clandestine interviews with a friend's maid named Aibileen (Viola Davis), who reluctantly agrees to talk despite her fears that it could cost her job. Aibileen then persuades her feisty friend Minny (Octavia Spencer) to participate, but no other maids will talk with Skeeter.
Events, however, unleash the women's pent-up anger. In real life the rage triggered by Evers' assassination spurred Jackson's black community to organize protest marches, meetings, and vigils – all of which were met with police violence. In The Help, though, the maids confine their protests to giving testimony to Skeeter for her history. While Skeeter's book may be guaranteed to upset Jackson's white elite, it's hard to view it as a strategy for bringing change.
Twenty-one years before The Help, another film about African American maids enduring similar indignities appeared. Richard Pearce's The Long Walk Home, in contrast to The Help, shows African American maids as active participants in the civil rights struggle — and remains a much more uplifting and realistic movie about the plight and pluck of black domestic servants confronting racism. Perhaps because of its honesty, The Long Walk Home flopped and today you cannot even buy a new DVD copy of the film. Nevertheless, it is a celebration of the unsung heroes of the civil rights movement, the rank-and-file participants whose names don't show up in history books.
The film is set in Montgomery, Alabama during the 1955 bus boycott that launched the modern civil rights movement. It stars Whoopi Goldberg as Odessa Cotter, a black maid employed by Miriam Thompson, an upper-middle-class women played by Sissy Spacek (who also has a smaller role in The Help). This film has some of the same elements of domestic drama as The Help, including the relationship between Odessa and Miriam, and the ugly slights inflicted upon Odessa by Miriam's family.
But the boycott is at the center of the film. Its well-known heroes – Rosa Parks, Martin Luther King, JoAnn Robinson, E.D. Nixon and other organizers for the NAACP, the Women's Political Council, and the Montgomery Improvement Association (MIA) – are all off-camera. Instead, The Long Walk Home is about the grassroots activism of Montgomery's everyday black citizens who participate in the highlyorganized carpool system set up by the MIA to take boycotters to and from work, and whose morale is sustained by rallies, church services and the hope that their actions will bring down the city's despised segregated bus system.
On days when they miss the carpool, the maids (and other Montgomery blacks) have to walk to work. Many times, Odessa has to wake up several hours early in the morning, and return home long after dark, to make the eight-mile walk to and from work, leaving her feet with blisters and her husband and children without breakfast and dinner. Unlike The Help, again, The Long Walk Home examines how a city's whites – and its power structure — maintained segregation. It shows how, at its root, Jim Crow was built on a foundation of economic control, political power and the vigilante violence of the Ku Klux Klan and the White Citizens Council.
In the film, for example, the Montgomery cops kick Odessa out of a public park — where she has brought the Thompson children for a picnic — because they are off-limits to blacks. We see white teenagers beating up Odessa's daughter when she rides the bus in defiance of the boycott . When the middle-class White Citizens Council discovers that Miriam is helping the boycott carpool, it lets her husband know that his business will suffer – the local political establishment will deny him permits for his housing developments – if he doesn't control his wife's involvement. The council also threatens the black and white drivers in the MIA carpool with tire irons and other weapons, knowing that the police will look the other way.
The Long Walk Home was criticized upon release for having a white narrator (Miriam's daughter, looking back about 15 years later), and for focusing on the white family. Yet this film, more than any other Hollywood confection about the civil rights years, offers viewers insights into the complex work of grassroots mobilization and the the quiet day-to-day courage needed to build a movement for social justice.

Award-Winning Reporter David Sirota to Lead National Investigative Desk on Inequality for Capital & Main
The New York Times has credited Sirota's Wall Street reporting for showing "that secrecy can hide high fees, low returns, excess risk and the identity of politically connected dealmakers."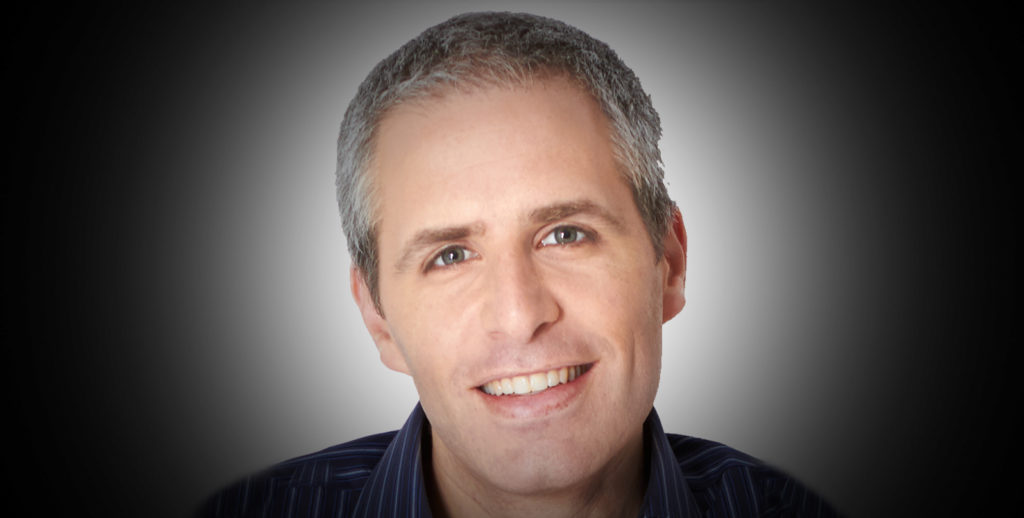 LOS ANGELES — Capital & Main announced today that award-winning reporter David Sirota will lead a new national investigative desk for the California-based publication. His coverage will focus on the country's historically high level of economic inequality, and the role of Wall Street, the private sector and government policy in perpetuating income disparity.
"I am thrilled to join one of the most promising young investigative publications in the country," said Sirota. "There has never been a greater need for aggressive nonpartisan reporting that scrutinizes how corporations, lawmakers and the super-rich wield political and economic power. Capital & Main has established a reputation as an intrepid source of hard-hitting investigative reporting. I am excited to expand their capacity to shine a spotlight on how and why America now has the highest level of economic inequality in the country's modern history."
Sirota will join Capital & Main as a full-time reporter this summer, and prior to that will consult with the publication on editorial content and partnerships. The new position was made possible in part by a grant from the Jonathan Logan Family Foundation in Oakland, CA.
Capital & Main is a non-profit publication founded in 2013 and its reporting has been co-published by (among others) The Atlantic, Time, The Guardian, Reuters, The Daily Beast, Slate, Grist, Fast Company, The Huffington Post and Newsweek. Capital & Main's reporting has won recognition from the Society of American Business Editors & Writers, the Southern California Journalism Awards and the Best of the West contest. Its reporters have been featured on (among others) PRI's The World, WNYC's The Takeaway, as well as on programs on KQED and KCRW.
Sirota has reported extensively on the relationship between money and politics, and has gained a reputation as a journalist willing to scrutinize public officials of both parties. During his career, he has become one of American journalism's most authoritative experts on complex financial systems including taxes, hedge funds, private equity and public pensions. He is a two-time winner of the Best in Business award from SABEW – most recently for his coverage of the 2017 Republican tax bill and its controversial "Corker kickback" provision. Before that, he won recognition from the Columbia Journalism Review for his reporting on how conflicts of interest shaped how Democratic Gov. Dan Malloy's administration oversaw a proposed health-care merger. Sirota has also won Ithaca College's Izzy Award and has been a finalist for UCLA's Gerald R. Loeb Award and Syracuse University's Mirror Award.
The New York Times has credited Sirota's Wall Street reporting for showing "that secrecy can hide high fees, low returns, excess risk and the identity of politically connected dealmakers." In one of its awards, SABEW said Sirota has produced "original, tenacious reporting that displayed a mastery of scouring documents, analyzing data and holding public officials accountable." The legendary late columnist Molly Ivins said, "Sirota is a new-generation populist who instinctively understands that the only real questions are 'Who's getting screwed?' and 'Who's doing the screwing?'"
"David Sirota is one of the finest investigative reporters in the country, and he promises to take Capital & Main's reporting on inequality and related issues to a whole different level," said Capital & Main board member Rick Wartzman, a former Wall Street Journal reporter, Los Angeles Times business editor and the author of four books, including The End of Loyalty: The Rise and Fall of Good Jobs in America. "David's fearless approach to holding the powerful to account is precisely what we need at this moment in time."
From 2014 to 2018 Sirota led International Business Times' investigative reporting team, where he broke major stories on how President Trump's top adviser evades ethics laws as he shapes policies that could enrich his firm; CFPB chief Mick Mulvaney's ties to the financial industry — and how he pressured regulators to back off predatory lending rules at the same time he was raking in cash from payday lenders; how Equifax lobbied against consumer protection rules just before its huge data breach; and how chemical companies that spewed toxins after Hurricane Harvey had worked to reduce safety regulations in the lead-up to the disaster.
In 2014, Sirota's investigative series for PandoDaily about public broadcasting compelled a PBS flagship station to return a $3.5 million contribution from a hedge fund billionaire. That same year, Sirota's investigative reporting about pensions for PandoDaily and then for International Business Times led the New Jersey state government to open a formal pay-to-play investigation and to divest state holdings in a venture capital firm. Sirota's reporting for International Business Times also led San Francisco officials to delay a proposed $3 billion investment in hedge funds.
"We have been longtime admirers of David's work, and couldn't imagine a better fit for our reporting on inequality," said Capital & Main publisher Danny Feingold. "David will give us the capacity to break important national stories on one of the country's great existential threats."
Sirota is also the author of two New York Times best-selling books, Hostile Takeover and The Uprising, as well as Back to Our Future, which became the basis for the National Geographic Channel's miniseries "The '80s: The Decade that Made Us." He appears frequently on MSNBC and CNN, and is the host of a podcast on economic, political and social issues.