Let's Talk – Socrates at the Wilshire Grand
Dino Degrassi and Jason Campbell engage in dialogues for a living. They also put the electrical wiring into some of Los Angeles' largest and most recognizable building projects. Every morning at 6:30 the two electricians ride the street level elevator down into the construction site at Wilshire and Figueroa, where the core of the Wilshire Grand hotel is emerging out of the ground. When finished, the 73-story building will be the tallest west of the Mississippi.
Degrassi is a seasoned journeyman – ostensibly a teacher of apprentices like Campbell who work their way through a five-year program, learning as they go.
Throughout the day, the men's hard-earned craft knowledge guides their conversation. "I try to help Jason work efficiently," Degrassi says, as he moves along a cement deck tying in conduit. "I want to make sure he paces himself and doesn't get hurt."
"There's a lot of wisdom to be learned from Dino, tricks of the trade you don't learn in books," Campbell adds.
They move in tandem, hunched to the floor, edging delicately around rectangles of iron rebar. The flow of work is a series of questions to be answered. What is the best location for the circuit they are running? Is the conduit pipe bent at the right angle?
For an experienced trades person – the electricians, plumbers, ironworkers constructing a building – an ongoing conversation at work is natural. While the architectural blueprints are essential for providing a general direction, the experienced craftsperson knows that quite often the map is not the territory.
Unexpected problems always arise that need to be wrestled with on the spot, where only practical experience and tacit knowledge can point the way forward. "Things change from up in the office to down in the field," Degrassi says as he kneels to tighten a power box. "We have to plan for the unexpected."
The integration of local and practical knowledge is critical for avoiding the hubris and predictable failures of abstract planning and over-reliance on experts. In his book Seeing Like a State – How Certain Schemes to Improve the Human Condition Have Failed, anthropologist James C. Scott outlines how top-down plans that ignore the intimate knowledge of how people actually live and work often end in failure.
Scott outlines disasters in Tanzania, Brasilia and the Soviet Union as examples of bureaucratic blindness to the social, economic and ecological details of community life. An imperial approach to planning always "dismisses practical knowledge as insignificant at best and as dangerous superstitions at worst," Scott writes.
The destruction of local and practical knowledge, and its replacement by standardized and centralized formulas is not limited to bad state planning. It is also endemic to large-scale bureaucratic capitalism. Top-down organizations are not known for accomodating human inventiveness, the natural desire of people to shape their own work and environment according to their lived experience.
At the Wilshire Grand, Degrassi and Campbell's back and forth adds a dynamic tension that helps them discover solutions to the daily challenges of wiring the complex building. Like a Socratic dialogue, their ongoing conversation starts from practical knowledge — the daily application of their tools to the imperatives of the physical world. While they have both studied the theory of electricity at the apprenticeship school, the transition from book learning to the job is profound.
Some scholars argue that Socrates refused to write down his teachings, insisting that the actual conversation between teacher and student – the so-called Socratic method – was the essence of philosophy. A written text can become codified and stale. In Plato's Phaedrus, Socrates speaks about the potential deleterious effects of written works that cannot respond to questions the way people in conversation can. Written speeches merely "trundle about everywhere in the same way."
The proprietary nature of local knowledge is in some ways a threat to the managerial impulse – the conceit that the consolidation of information is crucial for measuring and thereby controlling the unpredictable flow of our social and economic life. The infatuation with formulas for efficiency can reveal a profound suspicion of individual self-reliance and initiative. Very often, a manager's skill can actually be found under the workman's hardhat. The most successful managers recognize this.
It is always tempting for leaders to embrace an ambitious plan developed by the smartest people around. But whether it's at the Los Angeles Unified School District or the Pentagon – whether it's iPads for students or elaborate military operations – the plan is one thing, its implementation another.
No app will provide a teacher with the ability to teach or give an electrician supple hands and creative insight at work. Those talents require people with accumulated skill and on-the-ground experience – the vital qualities that Dino Degrassi and Jason Campbell proudly display every day.
(Kelly Candaele is directing a documentary film on craftsmanship in the building of the Wilshire Grand hotel.)
Government Shutdown's Silver Lining: A Corporate Hiring Guru Speaks Out
Co-published by Fast Company
Ending the shutdown won't curtail the hiring opportunities for corporate recruiters, says one expert. It's like divorce: Once you start thinking about leaving, the odds that it will happen go up dramatically.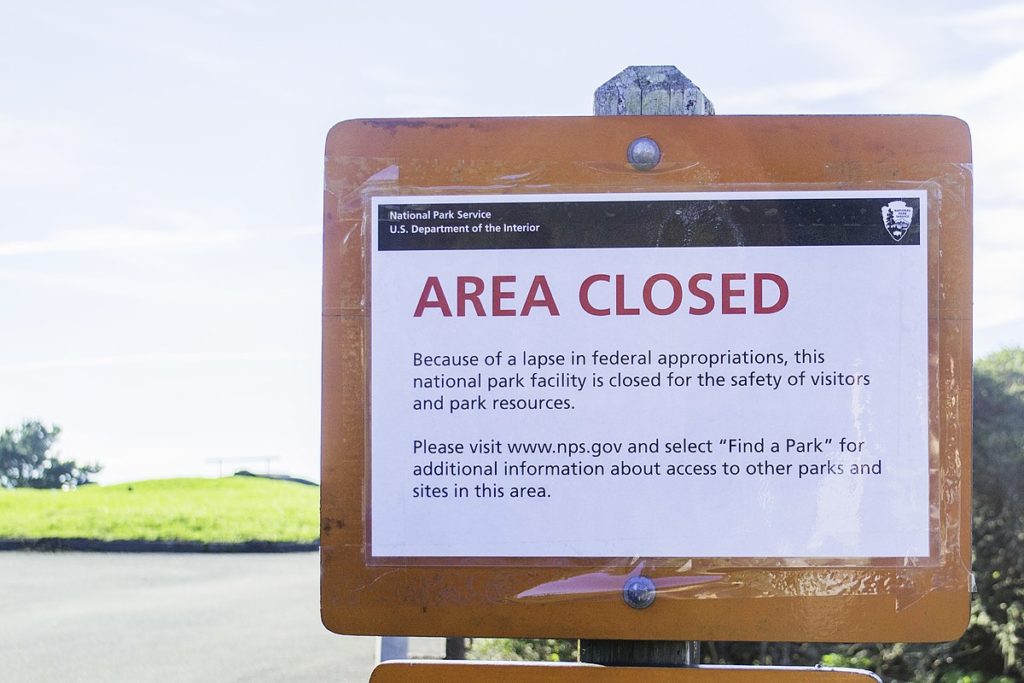 ---
In the new economic climate, even the most mission-driven of federal workers might be forgiven for abandoning the nation's parks, airways and regulatory agencies.
---
Co-published by Fast Company
When the federal government shut down for 16 days in 2013, corporate hiring guru John Sullivan advised companies on how to raid federal government workplaces for talent.
A blog post he penned at the time caused some to charge him with being unpatriotic, he said recently, while others thanked him for the reminder that federal workers were ripe for the plucking.
This time around, the climate is even better for corporations looking to cull staff from a workforce that is already well-trained and also known for its loyalty, Sullivan tells Capital & Main by phone. He describes the current moment—with hundreds of thousands of federal employees forgoing paychecks and, in many cases, sitting at home — as tantamount to "a sale on Black Friday."
---
Congresswoman:  The shutdown could have a long-term impact on the federal government's ability to attract workers with IT skills.
---
"If you've been screaming for the last two years" about the skills-and-talent shortage, "this week there isn't one," says Sullivan, who heads the human resource management program at San Francisco State University's College of Business.
The partial shutdown, that began on December 22 when President Trump failed to secure funding from Congress for his border wall, has impacted employees at a host of federal agencies, including the departments of Agriculture, Commerce, Homeland Security, Housing and Urban Development, Interior, Justice, State, Transportation and Treasury and the NASA.
What makes this particular shutdown so suitable for raiding federal workplaces? It's not just that employee morale has taken a nosedive, thanks to a president who is at war with many of the agencies he oversees. Nor is it only the fact that Trump threatened to keep the government closed for as long as a year, a notion that "really scares people," says Sullivan.
---
With Amazon's opening new offices in the District of Columbia area, three out of four IT workers in DC say they would consider leaving their current jobs for the tech behemoth.
---
It's also the economic climate. Companies are growing. Unemployment is low. Remote work is increasingly an option. Technical advances have made looking for a job easier than it was in 2013. "You can say 'boo' to your phone and apply for a job," adds Sullivan, delivering his matchmaking pitch with such force that even the most mission-driven of federal workers might be forgiven for abandoning the nation's parks, airways and regulatory agencies.
Congresswoman Robin Kelly (D-IL), the ranking member of the House Subcommittee on Information Technology, worried, in a statement last week, that the shutdown would have a long-term impact on the federal government's ability to attract workers with IT skills. The federal government has generally struggled to attract young tech workers, and Amazon's new offices in the District of Columbia area has three out of four IT workers in DC saying they would consider leaving their current jobs for the tech behemoth.
Tech workers — and upper-salaried talent — are not the only employees coveted by the private sector, says Sullivan. Forest Service employees. Coast Guard workers. Transportation and Safety Administration agents. Any unpaid workers could be lured away, especially in states like California and Texas, where economies are strong, he maintains. An employment agency for California's casinos recently put this shout out on Twitter: "Any @TSA employees looking for new opportunities, PTGaming is hiring!" along with the popular hashtag, #shutdownstories.
The shutdown could also prompt federal employees to throw scruples to the wind and step into the infamous revolving door that leads workers from government jobs to the private sector and back again. When Sullivan was advising companies in 2013, he helped firms hire from agencies that regulated them.
"And by the way," asks Sullivan, persisting with his siren song, "if I was a regulator, [with] President Trump eliminating all those regulations, why am I needed? Why not go to the private sector?"
Sullivan, who says he is an underpaid government worker in his own right, is concerned about the public cost of his and others' efforts to lure away the federal government's top talent. The best employees will leave first, and "literally billions" in training dollars will be lost, he predicts.
But he puts the blame squarely on a public sector that undervalues its workers. Corporations that pilfer federal government workforce for talent offer a kind of public service and corrective by demonstrating the price that must be paid "for degrading public service and unnecessarily frustrating federal employees," he wrote in his 2013 post.
Ending the shutdown won't curtail the hiring opportunities for corporate recruiters, says Sullivan. "It's like divorce. Once you start thinking about [leaving], the odds [that it will happen] go up dramatically."
---
Copyright Capital & Main