Legal Scholar: Sliver of Hope for Labor After Janus Hearing
The Janus v. AFSCME case that landed before the U.S. Supreme Court Monday may not only affect the destiny of public-sector unions, but also how much equal access to the democratic process Americans will have in the future.

The U.S. Supreme Court heard oral arguments Monday in Janus v. American Federation of State, County and Municipal Employees, the much-anticipated case in which plaintiffs are seeking to overturn the court's 1977 Abood v. Detroit Board of Education decision.
That landmark ruling established the legality of public-employee unions to charge fair-share fees from members who have opted out of paying dues, and formed the basis for thousands of collective bargaining agreements for the nation's 21 million government workers. The public-employee labor movement Abood ushered in is widely seen as a bulwark of Democratic Party power in the U.S. A decision is expected by the end of the court's current term, in late June or early July.
Capital & Main spoke by phone with Seattle University School associate professor of law Charlotte Garden, who was in the court today, about her takeaways for Janus' prospects.
---
Capital & Main: What is this case about?
Charlotte Garden: Janus is about whether it violates the First Amendment for a state and a union to agree that represented public-sector union members can be required to contribute to their share of the costs of union representation.
Most observers believe that the decision to outlaw public-sector union fair-share fees is a foregone conclusion. That's because a similar case argued in 2016, Friedrichs v. California Teachers Association, deadlocked only due to the death of Justice Antonin Scalia, who was replaced by conservative Justice Neil Gorsuch. Did today's arguments suggest any chance for a reprieve for labor?
Garden: I think they did. I wouldn't go so far as to say I'm optimistic. I went into Friedrichs hopeful and left feeling completely hopeless; and I went into argument today feeling hopeless and left with maybe a sliver of hope. That is in part because Justice Gorsuch and Chief Justice Roberts really didn't tip their hats. So it's not entirely clear what they think. Now the way to bet is that they are going to strike down fair share fees. That's what Justice Roberts voted for in Friedrichs and, with this issue becoming an increasingly partisan one, and given Justice Gorsuch's votes in other cases so far, I think the way to bet is that he'll also vote to strike down fair share fees.
The briefs, especially the union's brief, were really drafted in a way that was designed to get at what are likely to be Justice Gorsuch's concerns. So the union's brief, for example, talked about originalism quite a bit and the history of First Amendment protection for public employees in a way that targeted Justice Gorsuch.
Was that the most striking difference for you from the Friedrichs arguments?
Garden: That was one difference. I think the other things were that the union and the State [of Illinois] just sharpened their arguments about why Abood, this 40-year-old precedent that the court is considering striking down in Janus, really is consistent with the way the court has treated public-sector employee speech in lots of other contexts.
There have been something like 79 amici curiae briefs filed on behalf of both sides of Janus. They argue everything from the disproportionate harm that overturning Abood will represent for women and persons of color, who greatly benefit from public-sector union membership, to the legal can of worms the court will be inviting in establishing a First Amendment precedent to challenge on far more trivial matters of government employment concerns. How much weight do those briefs traditionally carry with the court?
Garden: There's a little bit of research about how influential amicus briefs are, and I think amicus briefs have become more prevalent, especially in high-profile cases over the last couple of decades. There is probably sort of a tipping point, and I'm not sure whether this case would have gone past this, where there's a trade-off between the number of amicus briefs that are filed and the justices are sort of [being] deluged — and the ability of the briefs to round the case out and really put it in context.
But in this case there were a couple of amicus briefs that I think stand out as being [potentially] influential: One of them is the brief by Charles Freed and Robert Post. That was mentioned by name in oral arguments as a potential kind of compromise position. The other one is a brief by Eugene Volokh and William Baude, two prominent libertarian constitutional scholars, who weighed in on the side of the state and the union, saying that there isn't really a substantial line of First Amendment case law establishing that there's some kind of right to avoid compelled subsidization of speech.
Because there's actually a conservative interest in preserving Abood, right?
Garden: Exactly. Think about all the ways that public-sector employment benefits are bound up with private companies, or are administered by private companies. If you're a public sector employee and you've got some kind of pension, for example, it's probably administered by a private corporation and a share of your pay every week goes towards that corporation's fees to administer this fund for you. That corporation probably engages in all sorts of political spending that you might agree or disagree with, and yet nobody has ever really thought before that that might pose some sort of First Amendment problem. Whereas if the court overruled Abood, then I would expect to see more challenges to that sort of arrangement.
How radical an act of judicial activism would it represent to overturn Abood?
Garden: I think it would be remarkable for the court to turn away from not just this 40-year-old precedent, but also this long line of cases, including both older cases and more recent cases about the rights of public employers to manage their workforces as they see fit. So it's one thing to overturn a stand-alone case, but that's not what would happen here. It would really require some hard work, and maybe some kind of fancy footwork for the court to come up with a reason that agency fees are somehow different than all the of the ways that states currently restrict public employee speech.
Is that now it for Janus, or could a mass march on Washington influence the court?
Garden: I think there are probably some historical examples where public opinion has played a role in swaying the court. I'm not sure how likely this case is to be one of them. In part, that's a reflection of the fact that its heart is a kind of complicated legal issue that only part of the public is interested in. It's not like a Brown v. Board of Education or a gay marriage case, where lots of people are really focused on the issue. So I'm not so sure about that.
If you're in a public-sector union or you're represented by a public-sector union, now is the time to be talking with your coworkers — talk to them about why union membership is important. I'd add that if you care about the political gerrymandering cases [or] about equal access to the democratic process, then you should also care about this case.
---
Copyright Capital & Main
Reality Check: CalChamber's "Job Killer" Bills Actually Create Jobs
CalChamber won't say how many jobs on its Job Killer list would be eliminated by proposed environmental and workplace protection bills — or even how such legislation would eliminate them.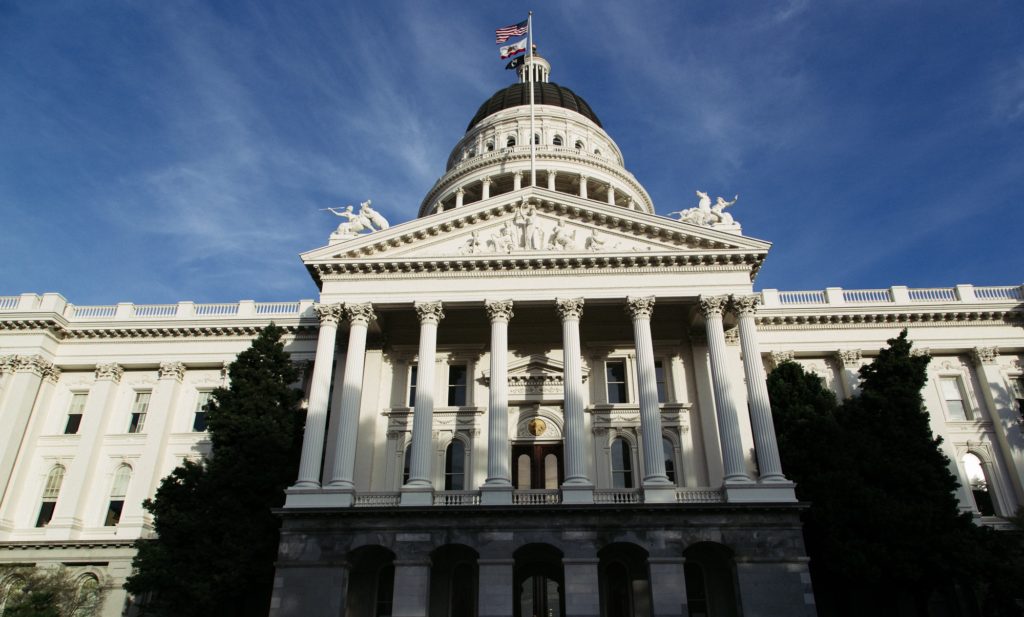 Shortly after Lorena Gonzalez Fletcher assumed office in the California Assembly in 2013, her work started getting a special kind of attention. Every year for more than 20 years, the pro-business lobbyists at the California Chamber of Commerce have put out a list of bills CalChamber considers "job killers" — proposed laws that, it contends, would so burden business owners that they'd presumably start firing workers, or at least cease to hire new ones. Among the bills to make the list during Gonzalez Fletcher's first legislative session was one of her own: A measure ordering employers to grant one hour sick leave for every 30 hours worked.
---
Even Democrats who supported sick-leave legislation feared the Chamber's wrath.
---
The Chamber's influence has historically been persuasive in Sacramento; by its own reckoning, it has managed to kill 92 percent of the bills named on its annual list. In the two years before Gonzalez Fletcher (D-San Diego) took office, only five of 70 so-called "job-killer" bills were passed into law. Even Democrats who supported sick-leave legislation so feared the Chamber's wrath that they urged the new Assemblywoman to modify her bill to be more business-friendly.
"People said to me, 'You have to work with the Chamber and get them to remove that title.' I said 'Why?' I come from organized labor and represent a working class district. They're going to oppose whatever I do."
The Assembly and Senate did make some changes to the bill to make it less onerous for business owners. But its basic premise remained intact, all the way to Gov. Jerry Brown's desk. In August 2014, California extended the nation's largest expansion of paid sick leave benefits to workers. "We caught up to the rest of the world," Gonzalez Fletcher says.
In the years since, Gonzalez Fletcher has become known for sponsoring bills that end up in the Chamber's cross-hairs. In 2016, she carried a bill to grant overtime to farm workers, correcting part of a 77-year-old law that cut farm workers out of federal labor standards. Brown signed it into law that September. The year before, she successfully pushed through a law to require grocery stores to retain workers for 90 days after they changed ownership.
"That was my favorite one they called a job killer," Gonzalez Fletcher says. "It was literally a bill to save workers' jobs."
California has often been a target of scorn for its stringent regulations, mostly from pro-growth conservatives who see any law that restrains business, be it worker protections or environmental controls, as inimical to economic success. And to be fair, new laws and market forces sometimes do affect jobs. The state's singular climate laws, which set accelerating greenhouse-gas emission standards for electrical utilities and industries, have undoubtedly forced coal-fired power plants in Utah, Arizona and Nevada to shut down over time, eliminating jobs as operations wind down. One bill on the California Chamber's list, to permanently close SoCalGas' troubled Aliso Canyon storage facility, which blew a catastrophic leak in 2015, would necessarily uproot a certain number of workers were it to pass.
But just as some jobs go away in one market sector, other ones arise in another. "When you're transitioning, there is a loss in traditional jobs, and then there's growth in non-traditional jobs," says Mary Leslie, president of the Los Angeles Business Council, which works toward corporate sustainability. "Then those jobs become the jobs of the future." After the legislature passed the Global Warming Solutions Act of 2006, for instance, building owners in the state made investments in energy efficiency — one of the easiest ways for a company to reduce resource use and emissions.
"That created a whole industry around energy efficiency," Leslie says. And far from killing jobs, that industry helped businesses save money on their utility bills, potentially creating revenue for new hires. "Now that they've made the switch, they won't go back."
California also has more jobs in the solar industry than does any other state, thanks to a cluster of state climate laws and incentives — 86,414 jobs, according to the Solar Foundation's 2017 National Solar Jobs Census. That's down from 100,050 in 2016, but California still holds more than a third of the nation's solar jobs. "Distributed [rooftop] solar has helped fill the gap that was left after the recession in Los Angeles," Leslie says. "We saw people start new companies, become successful business people."
In fact, all of California's climate laws continue to show up on various job-killers lists. A bill in this legislative session that would ban the registration of gas and diesel vehicles by 2040 has also been tarred by the Chamber, even though the state's promotion of clean vehicles has given rise to not just jobs but whole new businesses. And even while some of those businesses, including Tesla and Lucid Motors, have located at least some manufacturing facilities outside of highly regulated California, they have indisputably created jobs.
Since the climate laws have been in effect, California's economy outpaced the nation's by seven percent between 2008 and 2016. That economic growth would seem to contradict the California Chamber's 2012 claim that California "can't be a leader in the global economy if it interferes in the global marketplace."
"It's time for them to come up with a new rap," Leslie says. "They're starting to sound like dinosaurs."
Other bills on the Chamber's current list have less to do with jobs and economic growth than they do with economic justice and fairness. One, by Assemblywoman Eloise Reyes (D-San Bernardino), would give residents of disadvantaged communities advance notice of industrial development projects slated for their neighborhoods, with the intent of ending discrimination in the siting of polluting facilities. (Reyes has modified the bill enough for the Chamber to strike it from the list, but it still opposes the measure.) Another, by the Assembly's Al Muratsuchi (D-Torrance), would protect hotel workers against violence and harassment. Still another would forbid employers from punishing workers who use cannabis for medical purposes.
This year, Gonzalez Fletcher is pushing a bill that would end forced arbitration agreements between employers and their workers. "When you disempower individuals, it allows companies to be bad actors," she says.
How precisely these bills would kill jobs, and exactly how many would die, the California Chamber doesn't specify. (No one from the organization responded to interview requests.) "They never come into the legislature with estimates of projected job losses" based on any research, Gonzalez Fletcher says. "They haven't shown how any of the policies they've opposed have resulted in a single job loss." Meanwhile, the Chamber stands behind policies that are known job killers, such as increased automation in the workplace.
Gonzalez Fletcher suggests that perhaps it's time to change the list's title. "If you want to call it the 'Profit Reduction for the One Percent' list, that's fine," she says. "Just be honest with your label."
---
Copyright Capital & Main