L.A. School District's Hire Under Fire as Ridley-Thomas Questions Mount
Why would LAUSD hire a man already on the carpet both for sexual harassment allegations and landing a suspiciously cushy job at USC?
---
"Learning Curves" is a weekly roundup of news items, profiles and dish about the intersection of education and inequality. Send tips, feedback and announcements of upcoming events to braden@capitalandmain.com, @BillRaden.
---
One political winner of last week's Los Angeles teachers strike settlement was L.A. Unified Superintendent Austin Beutner. The former investment banker has made no secret of his desire to one day land the top job at L.A. City Hall, and signing a deal became his first real test of public leadership. Test Two may be more daunting — namely, explaining why he put a scandal-plagued and #MeToo-accused former State Assemblymember on the district payroll as a lobbyist.
The existence of the four-week lobbying contract between LAUSD and Sebastian Ridley-Thomas (SRT), whose father is the powerful L.A. County Supervisor Mark Ridley-Thomas (MRT), came to light January 16, when the Assembly released findings that SRT likely sexually harassed staffers before resigning from the legislature in December 2017. The L.A. Times noted that SRT had accompanied Beutner and LAUSD school board president Mónica García to Sacramento on January 9 to help them drum up lawmaker opposition to the teachers strike. But it is the timing of Beutner's January 11 bargaining offer two days later — sweetened by a $10 million pledge of county mental health money for school nurses by MRT — that is now raising eyebrows.
Not to worry, former Center for Governmental Studies president Robert Stern assured Learning Curves: "The only way [SRT's hiring] would have been illegal is if [Mark] Ridley-Thomas had gone to Beutner and said, 'You want $10 million? Hire my son.' But is it unethical? Absolutely!"
In a written statement, an LAUSD spokesperson described the county pledge as originating in talks that "began last summer." The lobbying contract, it affirmed, was terminated January 16, "once the Assembly investigation was made public." (Neither of the Ridley-Thomases responded to requests for comment.) Left unexplained is why LAUSD would risk hiring somebody already under an ethics blowtorch from last August's L.A. Times headlines on the sexual harassment allegations and on a second SRT scandal at the University of Southern California that similarly involved a cushy job for junior and a large sum from senior. That case was forwarded by USC to the U.S. Attorney's office in Los Angeles for possible criminal prosecution.
Perhaps the biggest feather in the L.A. schools supe's cap was added on Tuesday. Beutner not only successfully shepherded the United Teachers Los Angeles agreement through a unanimous LAUSD school board vote but also made good on a promise to teachers that he would support a resolution calling for an immediate pause on new charter school authorizations. The Richard Vladovic-authored measure, which urges state lawmakers to take an eight-to-10 month statewide breather to assess the impacts and efficacy of the state's 27-year-old charter laws, has no legal force. Nevertheless, hundreds of panicked charter parents rallied outside the meeting under the mistaken impression the board was voting to ban charters. Despite a last-minute attempt by BD 6 member Kelly Gonez to dilute its language, only BD 4's Nick Melvoin ended up casting a no vote.
LAUSD need only have looked to Oakland Unified to understand the urgency for a charter time-out. On Monday, the OUSD board of directors voted to close East Oakland's Roots International Academy middle school. That action, which sparked a firestorm of community outrage, was only the first casualty of a draconian district plan to slash $30 million in spending by closing up to 24, predominately low-income neighborhood schools. More school closing announcements are expected soon.
If there's a silver lining, it's that the closings, which are also at the center of this week's strike vote by the Oakland Education Association, have proved a galvanizing force for East Bay ed progressives. "The Roots vote was just one school, and we were having hundreds of people showing up," noted organizer Mike Hutchinson of the Oakland Public Education Network (OPEN), which opposes the closures. "This week other schools are finding out they're under threat. And so at the next meeting, there will probably be 10 schools there. We are in a very strong position for this fight now."
---
Copyright Capital & Main
West Virginia Teachers Flex Muscle Again
Meanwhile, Oakland teachers break out the picket signs and LAUSD discovers the joys of transparency.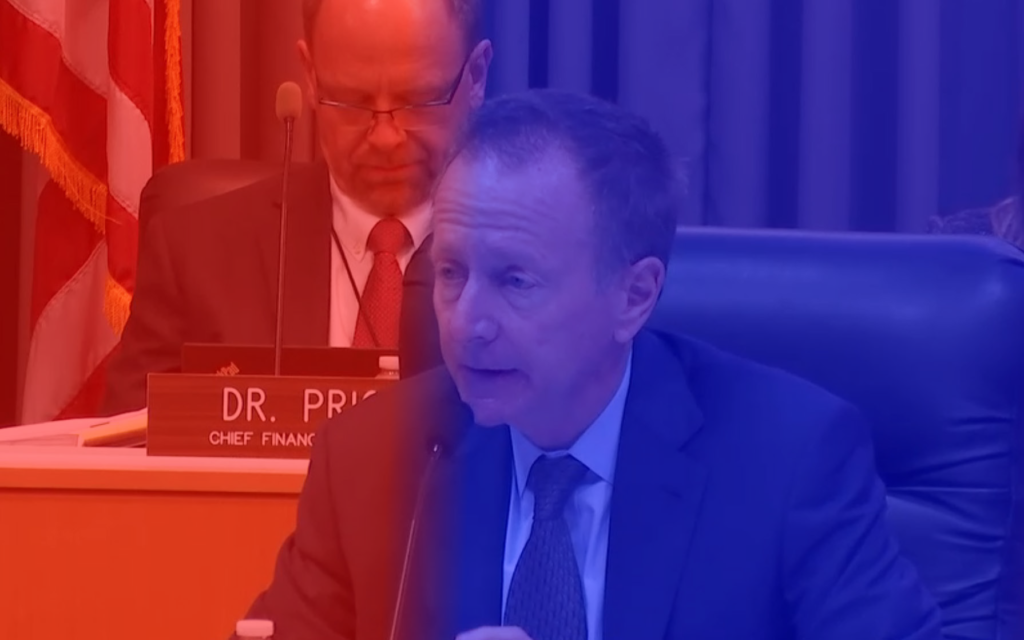 ---
"Learning Curves" is a weekly roundup of news items, profiles and dish about the intersection of education and inequality. Send tips, feedback and announcements of upcoming events to  braden@capitalandmain.com, @BillRaden.
---
"Yes, West Virginia, there is a teachers union, and it's still fighting mad." That was the message for Mountain State lawmakers this week when thousands of West Virginia teachers and school workers walked off the job to kill a privatization bill reputedly written in retaliation for last year's historic nine-day teachers strike. Only hours into the Tuesday-Wednesday walkout, the state's House of Delegates voted 53 to 45 to indefinitely table Senate Bill 451, which had linked a teacher pay raise to the gutting of job security and a first-time legalization for West Virginia of charters and private school vouchers. "Instead of trying to treat a symptom with garbage legislation that isn't even vetted or proven to work," Logan County teacher Kristina Gore told New York magazine, "let's brainstorm some legislation to fix the real problem — the social conditions in which our children live."
All eyes now turn to the East Bay, where over 3,000 Oakland Unified educators walked off the job today, following the recommendations issued last Friday by a neutral fact-finding panel, which agreed with key union bargaining positions but was unable to break the deadlock. "Years of underfunding, the unregulated growth of the charter school industry and district neglect [have] starved our schools of the necessary resources," OEA president Keith Brown charged at a Saturday press conference. In addition to a 12 percent raise over three years, the union is asking for class size reductions, more support staff and is opposing extreme austerity measures that could shutter up to 24 OUSD neighborhood schools.
That OUSD chopping block was the subject of Tuesday's almost Dickensian Oakland school board meeting in which a procession of tearful parents, students, teachers, activists and education leaders pleaded with trustees to spare programs targeted for cuts. School libraries, the district's restorative justice and foster youth programs, and its Asian Pacific Islander Student Achievement services have all been slated for deep reductions in the current, $21.75 million round of budget cuts. The final vote comes February 25.
A murky scheme to transform Los Angeles Unified into a"portfolio" or "network" school district became a little more transparent last week when LAUSD suddenly released a torrent of documents related to superintendent Austin Beutner's "Re-Imagine LAUSD" reorganization plan. After months of stonewalling on California Public Records Act requests from news media and BD 3 school board member Scott Schmerelson, the office of LAUSD General Counsel David Holmquist released hundreds of pages of Re-Imagine contracts and memoranda after Schmerelson upped the ante by introducing a resolution reprimanding the superintendent for his "lack of transparency and responsiveness." That measure passed in a 5-1 vote Tuesday after board members soundly rejected BD 4 member Nick Melvoin's attempt to resurrect an old ALEC model law attack on teacher job security called "mutual consent."
The most eye-popping of the PRAs is LAUSD's 24-page, $765,000 contract with national portfolio district retrofitters Kitamba. The company, which also designed the portfolio transformation of Camden, New Jersey schools that has turned that district into a parent-versus-parent war zone, was engaged to implement a performance-based rating system that, under the portfolio system of governance, is used by district "network leaders" to justify closing and replacing low-testing public schools — usually with charters. Kitamba CEO Rajeev Bajaj, who may be best remembered in New Jersey for his connection to a conflict-of-interest scandal involving former Newark schools chief Christopher Cerf, is leading the LAUSD effort.
California college sexual assault cases are on hold following last month's state appellate court decision that ruled a USC football player accused of sexual assault must be allowed to cross-examine his accuser. According to the L.A. Times, the January 4 reversal has left Golden State colleges and universities scrambling to revise their sexual misconduct policies. The decision followed controversial new federal Title IX sexual misconduct rules proposed by U.S. Education Secretary Betsy DeVos, who is seeking to rescind trauma-informed Obama guidelines and replace them with narrower, more trial-like proceedings, including the cross-examination of accusers in real time. Universities, including the UC and Cal State systems, have opposed direct questioning as an intimidation of assault victims. Since the ruling, Cal State has temporarily halted proceedings in 75 cases that are probably eligible for disciplinary hearings. CSU Title IX coordinator Linda Hoos told the Times that the university is crafting a policy where accusers will be cross-examined via videoconferencing and through a neutral intermediary. UC is expected to follow suit.
---
Copyright Capital & Main