Labor Day: The Higher Power of Justice
St. Paul, who wrote the earliest documents we have from the Christian era, declared: "Each will receive wages according to the labor of each." You work, you get paid.
Welder, New Flyer bus factory. (Photo: Deanne Fitzmaurice)
When clergy leaders and laity walk with workers, we say, "All religions believe in justice." We mean that people from spiritual communities believe that our traditions call us to stand with low-wage working people who seek fairness and dignity and respect in the work place and, indeed, throughout our society.
Not every spiritual community practices that belief. Many think that religion is only a personal experience, without public responsibilities. But the textual sources of our spiritual traditions clearly and pervasively speak to a larger social role for religious followers. Personal salvation or the private practice of a particular religious way only begin to express the full demands of the historic texts.
Catholic priest Leslie J. Hoppe lists a thousand references to the poor in his book There Shall Be No Poor Among You. He writes, "Whenever the Bible uses the vocabulary of the poor, it is calling for justice and for an end to oppression." As Cornell West puts it, love in public is called Justice – and all our religions call us to love.
In fact Jesus was very specific about that call. When he was asked by a lawyer to name the greatest commandment in Judaism, their shared tradition, Jesus said, "Love God and love your neighbor." Throughout the stories about his life, Jesus practiced that belief, feeding people, crossing taboo boundaries to stand with the outcast and demanding justice for day-workers and their families.
St. Paul, who wrote the earliest documents we have from the Christian era, said it in a letter to the community at Corinth, Greece: "Each will receive wages according to the labor of each." You work, you get paid.
Or as writings attributed to the earliest Bishop of Jerusalem proclaimed: "The wages of laborers kept back by fraud cry out." Here the poor are the victims of the avarice of those who can and do take advantage of them.
These declarations reference texts that permeate the Jewish tradition, from the Torah to the prophets. In the last book of Torah, it reads:
You shall not abuse the needy and destitute laborer, whether a fellow countryman or a stranger [immigrant] in one of the communities of your land. You must pay him his wages on the same day, before the sun sets, for he is needy and he sets his life on it; else he will cry to the Lord against you and you will incur guilt.
The prophet Jeremiah rails at the practice of wage theft:
Woe to him who makes neighbors work for nothing and does not give them their wages.
These Hebrew texts exemplify the tone and the explicit direction the religious teachings implore us to follow. But what about other religions?
In Islam, the Prophet Muhammad said, "Give to the worker his wages before his sweat dries." He also wrote, "Your servants/workers are your brothers whom God the most High has placed under your authority. Therefore a person who has a brother under his authority should feed him out of that which he eats himself and should dress him with the same kind of clothes which he wears himself…" So between the worker and the employer, there should be no distinction. Everyone's basic needs must be met for the fundamental health of the community.
Buddhism spells out five ways an employer should respect workers:
1. By allocating work according to their aptitude
2. By providing them with wages and food
3. By looking after them when they are sick
4. By sharing special treats with them
5. By giving them reasonable time off work
Even Hinduism, with its caste system and other social strictures, speaks to justice in both the social and political order. Belief becomes a leveling tool, and a "means of protecting the weak from the strong" as Georgetown University's Berkley Center for Religion, Peace and World Affairs interprets the tradition. This focus on justice comes from a view of life as a sacred unity in diversity and "the ubiquitous presence of God in its every aspect."
These few references among traditions neither exhaust the number of spiritual communities in human experience nor cover the spectrum of their various teachings. But they illustrate – among a few of the major world religions – an undeniable direction: As followers we are to ensure that workers receive justice in the work place and in our communities. Not a bad set of instructions to remind ourselves of this Labor Day.
---
Copyright Capital & Main
Government Shutdown's Silver Lining: A Corporate Hiring Guru Speaks Out
Ending the shutdown won't curtail the hiring opportunities for corporate recruiters, says one expert. It's like divorce: Once you start thinking about leaving, the odds that it will happen go up dramatically.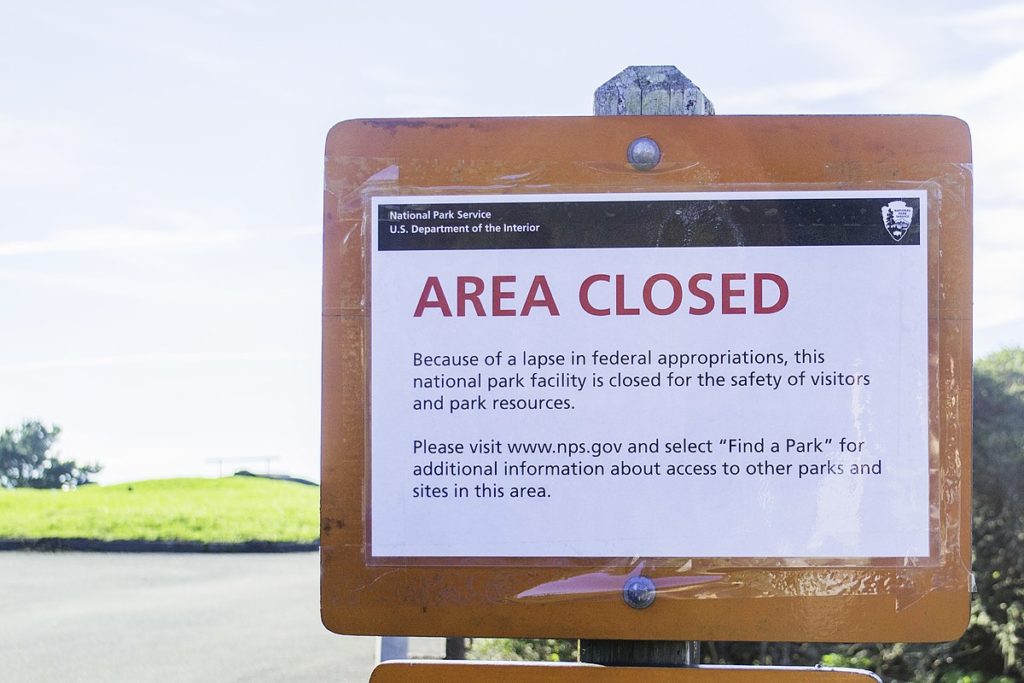 ---
In the new economic climate, even the most mission-driven of federal workers might be forgiven for abandoning the nation's parks, airways and regulatory agencies.
---
When the federal government shut down for 16 days in 2013, corporate hiring guru John Sullivan advised companies on how to raid federal government workplaces for talent.
A blog post he penned at the time caused some to charge him with being unpatriotic, he said recently, while others thanked him for the reminder that federal workers were ripe for the plucking.
This time around, the climate is even better for corporations looking to cull staff from a workforce that is already well-trained and also known for its loyalty, Sullivan tells Capital & Main by phone. He describes the current moment—with hundreds of thousands of federal employees forgoing paychecks and, in many cases, sitting at home — as tantamount to "a sale on Black Friday."
---
Congresswoman:  The shutdown could have a long-term impact on the federal government's ability to attract workers with IT skills.
---
"If you've been screaming for the last two years" about the skills-and-talent shortage, "this week there isn't one," says Sullivan, who heads the human resource management program at San Francisco State University's College of Business.
The partial shutdown, that began on December 22 when President Trump failed to secure funding from Congress for his border wall, has impacted employees at a host of federal agencies, including the departments of Agriculture, Commerce, Homeland Security, Housing and Urban Development, Interior, Justice, State, Transportation and Treasury and the NASA.
What makes this particular shutdown so suitable for raiding federal workplaces? It's not just that employee morale has taken a nosedive, thanks to a president who is at war with many of the agencies he oversees. Nor is it only the fact that Trump threatened to keep the government closed for as long as a year, a notion that "really scares people," says Sullivan.
---
With Amazon's opening new offices in the District of Columbia area, three out of four IT workers in DC say they would consider leaving their current jobs for the tech behemoth.
---
It's also the economic climate. Companies are growing. Unemployment is low. Remote work is increasingly an option. Technical advances have made looking for a job easier than it was in 2013. "You can say 'boo' to your phone and apply for a job," adds Sullivan, delivering his matchmaking pitch with such force that even the most mission-driven of federal workers might be forgiven for abandoning the nation's parks, airways and regulatory agencies.
Congresswoman Robin Kelly (D-IL), the ranking member of the House Subcommittee on Information Technology, worried, in a statement last week, that the shutdown would have a long-term impact on the federal government's ability to attract workers with IT skills. The federal government has generally struggled to attract young tech workers, and Amazon's new offices in the District of Columbia area has three out of four IT workers in DC saying they would consider leaving their current jobs for the tech behemoth.
Tech workers — and upper-salaried talent — are not the only employees coveted by the private sector, says Sullivan. Forest Service employees. Coast Guard workers. Transportation and Safety Administration agents. Any unpaid workers could be lured away, especially in states like California and Texas, where economies are strong, he maintains. An employment agency for California's casinos recently put this shout out on Twitter: "Any @TSA employees looking for new opportunities, PTGaming is hiring!" along with the popular hashtag, #shutdownstories.
The shutdown could also prompt federal employees to throw scruples to the wind and step into the infamous revolving door that leads workers from government jobs to the private sector and back again. When Sullivan was advising companies in 2013, he helped firms hire from agencies that regulated them.
"And by the way," asks Sullivan, persisting with his siren song, "if I was a regulator, [with] President Trump eliminating all those regulations, why am I needed? Why not go to the private sector?"
Sullivan, who says he is an underpaid government worker in his own right, is concerned about the public cost of his and others' efforts to lure away the federal government's top talent. The best employees will leave first, and "literally billions" in training dollars will be lost, he predicts.
But he puts the blame squarely on a public sector that undervalues its workers. Corporations that pilfer federal government workforce for talent offer a kind of public service and corrective by demonstrating the price that must be paid "for degrading public service and unnecessarily frustrating federal employees," he wrote in his 2013 post.
Ending the shutdown won't curtail the hiring opportunities for corporate recruiters, says Sullivan. "It's like divorce. Once you start thinking about [leaving], the odds [that it will happen] go up dramatically."
---
Copyright Capital & Main