When I started Unionosity, my goal was to provoke discussion about important workplace and economic issues. Work is such a significant part of our lives – many of us spend the majority of our waking hours at it. Yet we don't talk enough about what it means and how we can do it better — specifically, what can be accomplished if we work together.
Unfortunately, the "working together" part can sometimes go awry before it has the chance to begin. I've learned to be mindful of some of the predicaments that the working poor have long lived with. One of these I learned the hard way during an affordable housing campaign I took part in nearly 20 years ago in South Central Los Angeles. The program we were organizing around — ironically, a Jack Kemp HUD program — would transfer ownership of publicly subsidized housing to tenant groups made up of Section 8 voucher recipients, essentially giving people ownership over where they lived. Virtually everyone we spoke to saw the great benefits of the program.
Yet the would-be beneficiaries of the program refused to participate and the campaign failed. Despite generalized support for the idea, the people we spoke to would not join in because they couldn't envision themselves remaining where they were for long enough to benefit from it. Almost to a person, they gave the same explanation: "That's great for everyone else, but I'll have a new job/opportunity/start by next year." Despite the sad fact that almost every one of them would be in the exact same place next year – and in even worse economic shape – they were paralyzed by even thinking about this economic reality. The hope of a better tomorrow was keeping them from a better today.
Labor Day is the day we summon the collective will to honor the day-in, day-out labor that keeps this economy working. For union people, it is our day. Yet in 2012, on the cusp of a key Presidential election and after 30 years of policy favoring top-down economics created to benefit the rich and widen the gap between the haves and have-nots, economic freedoms and the right to unionize are far from secure in the United States (and worse than not secure in many states).
Given the continuing emergency level of unemployment throughout the country and the dire economic position many of us find ourselves in, one would reasonably expect that the general public would rise up and demand that something be done, now. The erosion of the middle class, occurring in lockstep with the lowering of union representation density, would appear to be a natural first item on the agenda.
But as we've seen over and over, Americans often behave opposite of their economic interests. Organizations (read: unions) that support the cause of equality, the leveling of the playing field, and accountability from the most powerful are forced to spend valuable time defending their existence from proposals designed to destroy their effectiveness, instead of using that time to advocate for economic opportunity.
This is about more than just the difficulties that would-be union members confront when wanting to join or form a union. Much of it is because the economic rights protected by the law are in shabby repair – or go largely unenforced while unions are required to fight back against anti-union legislation (such as California's Proposition 32) and other hurdles concocted by those with the most to gain from a lopsided economic system.
It is also because there are so many people, like those people I spoke to on the affordable housing campaign, living in an illusion of impending prosperity – the "one day I'll be a winner in the casino economy and join the One Percent" dream. Yet this illusion is so powerful that many cannot confront the reality that they – we, collectively – are sinking.
To be clear, those in the grip of the prosperity illusion understand exactly how bad the economy is for them and those around them. The prosperity illusion isn't about them not getting it. It is about them not being able to go forward if they don't believe things are going to change for them – even if that means refusing policies and programs that would help them because it would require them to accept that they will never be the success they dream of being. And the prosperity illusion is exactly what Republicans peddle.
If the Republican National Convention conveyed anything other than the GOP's empty chair policies and politics, it is that the casino economy snake oil is still a potion that works to scare and divert people from their collective interest in economic polices that promote fairness. But the snake oil of fake economic opportunity cannot be effectively countered by the castor oil of bitter economic reality. Progressives can't win with a campaign or policies that require our would-be citizen supporters to recognize their unfortunate and – if things don't change – likely permanent plight. People need hope, and the very word "progressive" implies moving forward, onward and upward, improved. Our platform and policies must emphasize how we can change what is economically possible, and it is only through durable institutions that represent values and interests of economic improvement and fairness that we can capture the imaginations of those who would stand with us.
And those institutions are unions.
It is a fundamental question about the kind of world we want to live in: a fragmented, freelance society where insecurity is the new normal, or one that addresses the risks inherent in a world that creates insecure careers and attempts to find solutions for economic security. The choice is ours.
Jeff Boxer is the publisher and president of Unionosity, and a union-side labor attorney in the L.A. area with the law firm of Bush Gottlieb Singer Lopez Kohanski Adelstein & Dickinson. He is on the board of CPER, the Learning Rights Law Center and Creative Migration. This post first appeared on Unionosity and is republished with permission.


Award-Winning Reporter David Sirota to Lead National Investigative Desk on Inequality for Capital & Main
The New York Times has credited Sirota's Wall Street reporting for showing "that secrecy can hide high fees, low returns, excess risk and the identity of politically connected dealmakers."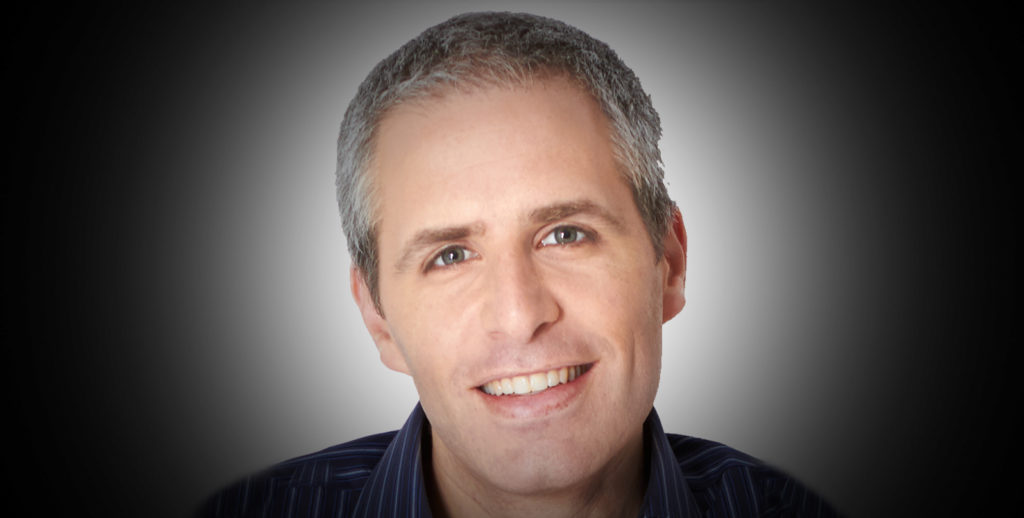 LOS ANGELES — Capital & Main announced today that award-winning reporter David Sirota will lead a new national investigative desk for the California-based publication. His coverage will focus on the country's historically high level of economic inequality, and the role of Wall Street, the private sector and government policy in perpetuating income disparity.
"I am thrilled to join one of the most promising young investigative publications in the country," said Sirota. "There has never been a greater need for aggressive nonpartisan reporting that scrutinizes how corporations, lawmakers and the super-rich wield political and economic power. Capital & Main has established a reputation as an intrepid source of hard-hitting investigative reporting. I am excited to expand their capacity to shine a spotlight on how and why America now has the highest level of economic inequality in the country's modern history."
Sirota will join Capital & Main as a full-time reporter this summer, and prior to that will consult with the publication on editorial content and partnerships. The new position was made possible in part by a grant from the Jonathan Logan Family Foundation in Oakland, CA.
Capital & Main is a non-profit publication founded in 2013 and its reporting has been co-published by (among others) The Atlantic, Time, The Guardian, Reuters, The Daily Beast, Slate, Grist, Fast Company, The Huffington Post and Newsweek. Capital & Main's reporting has won recognition from the Society of American Business Editors & Writers, the Southern California Journalism Awards and the Best of the West contest. Its reporters have been featured on (among others) PRI's The World, WNYC's The Takeaway, as well as on programs on KQED and KCRW.
Sirota has reported extensively on the relationship between money and politics, and has gained a reputation as a journalist willing to scrutinize public officials of both parties. During his career, he has become one of American journalism's most authoritative experts on complex financial systems including taxes, hedge funds, private equity and public pensions. He is a two-time winner of the Best in Business award from SABEW – most recently for his coverage of the 2017 Republican tax bill and its controversial "Corker kickback" provision. Before that, he won recognition from the Columbia Journalism Review for his reporting on how conflicts of interest shaped how Democratic Gov. Dan Malloy's administration oversaw a proposed health-care merger. Sirota has also won Ithaca College's Izzy Award and has been a finalist for UCLA's Gerald R. Loeb Award and Syracuse University's Mirror Award.
The New York Times has credited Sirota's Wall Street reporting for showing "that secrecy can hide high fees, low returns, excess risk and the identity of politically connected dealmakers." In one of its awards, SABEW said Sirota has produced "original, tenacious reporting that displayed a mastery of scouring documents, analyzing data and holding public officials accountable." The legendary late columnist Molly Ivins said, "Sirota is a new-generation populist who instinctively understands that the only real questions are 'Who's getting screwed?' and 'Who's doing the screwing?'"
"David Sirota is one of the finest investigative reporters in the country, and he promises to take Capital & Main's reporting on inequality and related issues to a whole different level," said Capital & Main board member Rick Wartzman, a former Wall Street Journal reporter, Los Angeles Times business editor and the author of four books, including The End of Loyalty: The Rise and Fall of Good Jobs in America. "David's fearless approach to holding the powerful to account is precisely what we need at this moment in time."
From 2014 to 2018 Sirota led International Business Times' investigative reporting team, where he broke major stories on how President Trump's top adviser evades ethics laws as he shapes policies that could enrich his firm; CFPB chief Mick Mulvaney's ties to the financial industry — and how he pressured regulators to back off predatory lending rules at the same time he was raking in cash from payday lenders; how Equifax lobbied against consumer protection rules just before its huge data breach; and how chemical companies that spewed toxins after Hurricane Harvey had worked to reduce safety regulations in the lead-up to the disaster.
In 2014, Sirota's investigative series for PandoDaily about public broadcasting compelled a PBS flagship station to return a $3.5 million contribution from a hedge fund billionaire. That same year, Sirota's investigative reporting about pensions for PandoDaily and then for International Business Times led the New Jersey state government to open a formal pay-to-play investigation and to divest state holdings in a venture capital firm. Sirota's reporting for International Business Times also led San Francisco officials to delay a proposed $3 billion investment in hedge funds.
"We have been longtime admirers of David's work, and couldn't imagine a better fit for our reporting on inequality," said Capital & Main publisher Danny Feingold. "David will give us the capacity to break important national stories on one of the country's great existential threats."
Sirota is also the author of two New York Times best-selling books, Hostile Takeover and The Uprising, as well as Back to Our Future, which became the basis for the National Geographic Channel's miniseries "The '80s: The Decade that Made Us." He appears frequently on MSNBC and CNN, and is the host of a podcast on economic, political and social issues.