L.A. Metro Bus Contract Creates Jobs, Lifts Economy
The Los Angeles County Metropolitan Transportation Authority (aka L.A. Metro) needed new, clean buses. If L.A. Metro had simply followed current buying protocol, its single focus would have been on finding a company to deliver the lowest-cost buses. In all likelihood, this would have resulted in jobs going overseas (but for some final assembly jobs on U.S. soil).
Instead, in January, L.A. Metro awarded a $305-million contract for 550 clean-fuel buses to New Flyer Industries, a Canadian company with dedicated manufacturing plants in the U.S. The bus order means that the company will expand its factory operations in St. Cloud, Minn., add a third shift, hire 150 women and men from the local community and create another 50 jobs in Los Angeles. L.A. Metro took a longer-term view of how "big-ticket" transportation purchases — most of them supported by federal funds — can stimulate high-quality jobs and manufacturing in the United States.
L.A. Metro broke the purchasing mold by shaping and utilizing a new model called "the U.S. Employment Plan." With support from the nonprofit Los Angeles Alliance for a New Economy (LAANE), the U.S. Employment Plan gained federal support for use in this procurement bid. Under the plan, the companies bidding on the publicly funded transportation equipment order had to describe the number and quality of American jobs that were to be created from the contract, as well as how they planned to develop the jobs (for example, recruitment, workforce development and training commitments). L.A. Metro then compared bids based on the cost of the transportation equipment plus the employment benefits and overall economic impacts.
John Desm, president of Communications Workers of America (CWA) Local Union 7304, who represents the workers in St. Cloud, Minn., said, "The contract award represents an important victory in the fight to create quality American clean manufacturing jobs with family-supporting wages."
Pastor James Alberts, senior pastor of Higher Ground Church of God in Christ, said:
"We have seen people from all over coming to St. Cloud in search of opportunities — long-term residents from the South Side of Chicago, to immigrants from Latin America and refugees from Somalia. The opening of the bus plant created opportunities for disadvantaged workers, enabling members of my congregation to pay their debts, support their families and to become first-time homeowners. But when production at the plant slowed, the company was forced to let go of some of its workers, so to hear that the plant is going to bring 150 new jobs to the community means a great deal to a whole lot of people here in St. Cloud."
Most bus manufacturing now occurs overseas, a big shift from the early days of transit manufacturing, when the U.S. was the center of innovation. So the St. Cloud operation stands out as one of the last car builders to manufacture its buses in the United States. According to Desm, "The manufacturer has invested heavily in training its women and men in the latest manufacturing processes and highest standards in workmanship. From bus washers to welders to management, staff is continually trained in every aspect of bus production to ensure that everyone has the resources to be successful and move up the ladder." Taken all together, this bus purchase reflects the commitment of L.A. Metro to build out a clean-energy transit system and demonstrate how innovative procurement approaches backed by tax dollars can create good, American jobs.
The potential impact that other transportation projects can have on U.S. jobs and manufacturing is big. We know that there are hundreds of new transit projects in the pipeline, and more than half will include federal funding. If the federal government approves the U.S. Employment Plan beyond the L.A. pilot, other cities will be able to select transportation equipment providers based on a "jobs created" metric. Targeted areas include Los Angeles, the Baltimore-Washington metro area, Seattle, Philadelphia, New York, Chicago, Denver, Atlanta, Saint Paul, Minneapolis, the Dallas-Fort Worth metro area, Houston, Phoenix, Miami and Detroit.
Based on seed funding from philanthropic supporters like the Surdna Foundation, Living Cities and the Ford Foundation, LAANE is working with a number of partners, from the Brookings Institution to BlueGreen Alliance, and with economists at the University of Massachusetts and the University of Southern California, to advance the U.S. Employment Plan and help others cities adopt it. Tools like the U.S. Employment Plan are what we need when so many Americans are hungry for well-paying jobs. Turning federally funded transit projects into a vehicle for job creation that also boosts America's manufacturing sector is an overdue step.
(Linda Nguyen-Perez, a research/policy analyst at the L.A. Alliance for a New Economy, works to promote American manufacturing jobs and create career pathways for historically disadvantaged women and men. Michelle Knapik is the director of the Surdna Foundation's Sustainable Environments Program.
This post first appeared on the Huffington Post and is republished with permission.)
Government Shutdown's Silver Lining: A Corporate Hiring Guru Speaks Out
Co-published by Fast Company
Ending the shutdown won't curtail the hiring opportunities for corporate recruiters, says one expert. It's like divorce: Once you start thinking about leaving, the odds that it will happen go up dramatically.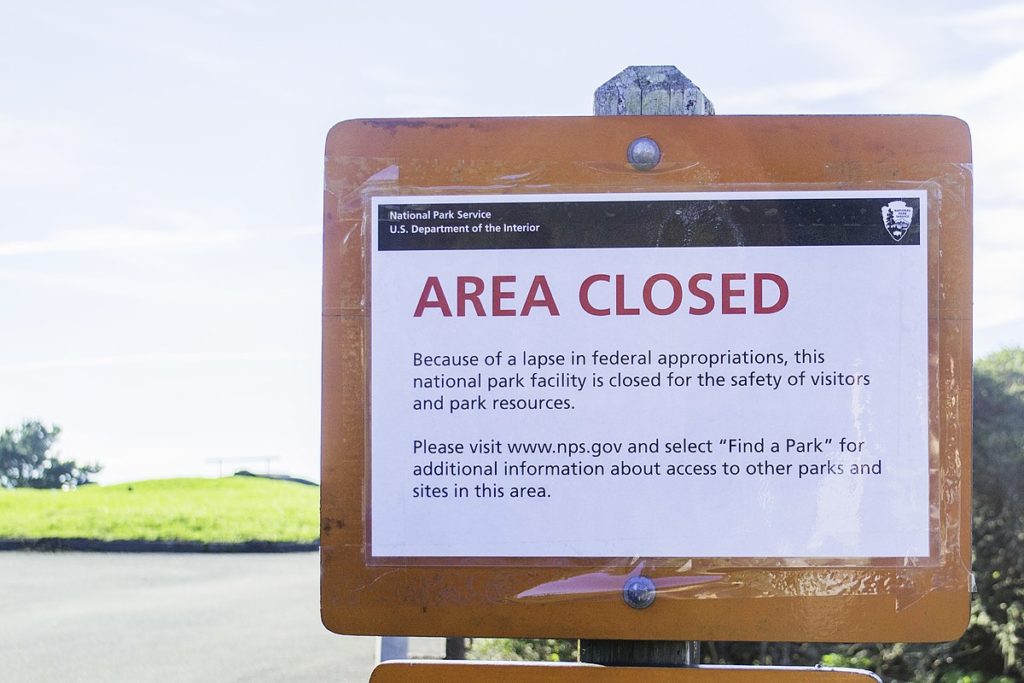 ---
In the new economic climate, even the most mission-driven of federal workers might be forgiven for abandoning the nation's parks, airways and regulatory agencies.
---
Co-published by Fast Company
When the federal government shut down for 16 days in 2013, corporate hiring guru John Sullivan advised companies on how to raid federal government workplaces for talent.
A blog post he penned at the time caused some to charge him with being unpatriotic, he said recently, while others thanked him for the reminder that federal workers were ripe for the plucking.
This time around, the climate is even better for corporations looking to cull staff from a workforce that is already well-trained and also known for its loyalty, Sullivan tells Capital & Main by phone. He describes the current moment—with hundreds of thousands of federal employees forgoing paychecks and, in many cases, sitting at home — as tantamount to "a sale on Black Friday."
---
Congresswoman:  The shutdown could have a long-term impact on the federal government's ability to attract workers with IT skills.
---
"If you've been screaming for the last two years" about the skills-and-talent shortage, "this week there isn't one," says Sullivan, who heads the human resource management program at San Francisco State University's College of Business.
The partial shutdown, that began on December 22 when President Trump failed to secure funding from Congress for his border wall, has impacted employees at a host of federal agencies, including the departments of Agriculture, Commerce, Homeland Security, Housing and Urban Development, Interior, Justice, State, Transportation and Treasury and the NASA.
What makes this particular shutdown so suitable for raiding federal workplaces? It's not just that employee morale has taken a nosedive, thanks to a president who is at war with many of the agencies he oversees. Nor is it only the fact that Trump threatened to keep the government closed for as long as a year, a notion that "really scares people," says Sullivan.
---
With Amazon's opening new offices in the District of Columbia area, three out of four IT workers in DC say they would consider leaving their current jobs for the tech behemoth.
---
It's also the economic climate. Companies are growing. Unemployment is low. Remote work is increasingly an option. Technical advances have made looking for a job easier than it was in 2013. "You can say 'boo' to your phone and apply for a job," adds Sullivan, delivering his matchmaking pitch with such force that even the most mission-driven of federal workers might be forgiven for abandoning the nation's parks, airways and regulatory agencies.
Congresswoman Robin Kelly (D-IL), the ranking member of the House Subcommittee on Information Technology, worried, in a statement last week, that the shutdown would have a long-term impact on the federal government's ability to attract workers with IT skills. The federal government has generally struggled to attract young tech workers, and Amazon's new offices in the District of Columbia area has three out of four IT workers in DC saying they would consider leaving their current jobs for the tech behemoth.
Tech workers — and upper-salaried talent — are not the only employees coveted by the private sector, says Sullivan. Forest Service employees. Coast Guard workers. Transportation and Safety Administration agents. Any unpaid workers could be lured away, especially in states like California and Texas, where economies are strong, he maintains. An employment agency for California's casinos recently put this shout out on Twitter: "Any @TSA employees looking for new opportunities, PTGaming is hiring!" along with the popular hashtag, #shutdownstories.
The shutdown could also prompt federal employees to throw scruples to the wind and step into the infamous revolving door that leads workers from government jobs to the private sector and back again. When Sullivan was advising companies in 2013, he helped firms hire from agencies that regulated them.
"And by the way," asks Sullivan, persisting with his siren song, "if I was a regulator, [with] President Trump eliminating all those regulations, why am I needed? Why not go to the private sector?"
Sullivan, who says he is an underpaid government worker in his own right, is concerned about the public cost of his and others' efforts to lure away the federal government's top talent. The best employees will leave first, and "literally billions" in training dollars will be lost, he predicts.
But he puts the blame squarely on a public sector that undervalues its workers. Corporations that pilfer federal government workforce for talent offer a kind of public service and corrective by demonstrating the price that must be paid "for degrading public service and unnecessarily frustrating federal employees," he wrote in his 2013 post.
Ending the shutdown won't curtail the hiring opportunities for corporate recruiters, says Sullivan. "It's like divorce. Once you start thinking about [leaving], the odds [that it will happen] go up dramatically."
---
Copyright Capital & Main