L.A. Homes Get a Big Energy Makeover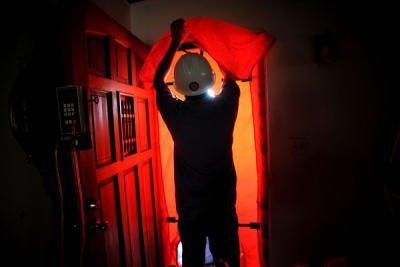 (In today's Los Angeles Daily News, staff writer Dakota Smith reports on one of the city's most promising initiatives — an energy efficiency program that is saving consumers money, creating jobs and reducing our energy use. The project, a partnership between the International Brotherhood of Electrical Workers Local 18 , the union representing the utility's workers, and the Department of Water and Power, has received strong support from RePower LA, a broad-based coalition that promotes the economic and environmental benefits of energy efficiency.)
Lorraine Cannon stretches every dollar. The 84-year-old lives off a monthly retirement check from L.A County, and she shares her Pacoima house with her granddaughter and three young great-grandchildren.
But now helping to pay the bills is an unlikely source: the Los Angeles Department of Water and Power.
Cannon's house was picked for an energy efficiency makeover by the department, part of a plan that will ultimately lower her energy and water consumption and her utility bill.
"It's kind of exciting," Cannon said, as DWP workers moved through the house, fixing windows and light fixtures. "It makes me feel good that as a senior citizen, I'm being cared for."
The makeover is part of the DWP's commitment to expand its energy efficiency program. The department recently committed $12 million to perform makeovers on homes like Cannon's.
The new funds extend an expired program that was funded by federal stimulus money. Those federal funds paid for the weatherization of 3,400 homes in the last year and a half.
The DWP now hopes to overhaul 6,000 homes or units a year.
"We took the grant program and are using it as a springboard to sustain an ongoing program," said Michael Coia, assistant general manager at DWP.
At Cannon's house, new windows were installed, holes in the roof patched, and new shower heads installed.
The work is supported by RePower L.A., which was created in part by the labor-affiliated Los Angeles Alliance for a New Economy.
RePower L.A also includes community groups, environmentalists and small businesses, as well as the local DWP union.
The group wants the DWP to increase its energy efficiency, and ultimately reduce the amount of electricity Angelenos use.
And so far the department agrees. Earlier this year, the Los Angeles Board of Water and Power Commissioners approved a plan to nearly double the utility's energy efficiency goal.
Additionally, the DWP is hiring workers as part of the energy efficiency program to do the installation work.
Executives at RePower L.A. see the work done on Cannon's house as one part of a larger plan to inspire new thinking about energy use and to reduce the city's overall carbon footprint.
The program could also serve as a public relations move for the DWP, an agency whose image has suffered in recent years with rate increases.
"For a lot of people, the only time they hear from the DWP is when they get their bill," said Jessica Goodheart, LAANE director of RePower L.A.
But for Cannon, who worked for 30 years as a nurse for L.A. County, the work is really about shaving the cost of the DWP bill.
Since her great-grandchildren moved in earlier this year, there's more water use at the house as the young children line up to take showers.
For the last quarter, her DWP bill was almost $200, up nearly $40 from before.
"Hopefully, it will go down," she said.

Did Disneyland Try to Sink a Bill Protecting Workers from Lead Poisoning? 
Why would Disneyland, which hosts thousands of kids every day, be part of an effort to defeat a bill that simply requires reporting of blood-lead levels high enough to produce heart disease and serious brain disorders?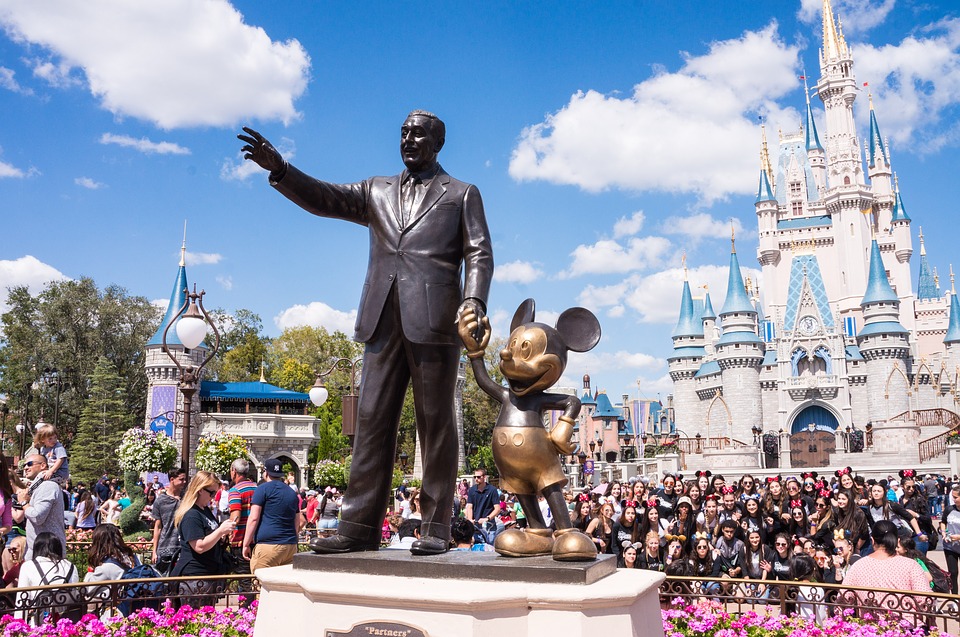 When Assemblyperson Ash Kalra (D-San Jose) learned about Capital & Main and USC's Center for Health Journalism investigation into how hundreds of workers at the former Exide Battery Recycling Plant near downtown Los Angeles became victims of lead poisoning, he created a modest bill to try and ensure it wouldn't happen again.
Among our report's revelations was the fact that the California Department of Public Health was aware of thousands of troubling blood tests revealing high levels of lead, but failed to tell the Division of Occupational Safety and Health (Cal/OSHA) about the problem.
Kalra's bill, Assembly Bill 2963, requires that the Department of Health inform Cal/OSHA when workers have seriously elevated blood levels and Cal/OSHA performs inspections.
The bill has had clear sailing until now, easily passing in the Assembly Labor Committee in March and winning unanimous approval from Democrats on the Appropriations Committee last week. But as the worker-protection measure headed to a crucial floor vote this week, a coalition of industry groups, one of which includes the iconic Disneyland Resort, worked the halls of the Capitol to kill the bill. The lobbying effort nearly prevailed: AB 2963 passed by a single vote Wednesday evening and now faces what is certain to be a battle in the California state Senate.
So why would Disneyland, which hosts thousands of kids every day, be part of an effort to defeat a bill that simply requires reporting of blood-lead levels high enough to produce heart disease and serious brain disorders? A May 29 letter endorsed by 15 industry groups, including the Battery Council International, the California Chamber of Commerce and the California Hotel and Lodging Association (which includes a Disneyland Resort vice president on its board) argues that California's current system to protect employees, depending largely on voluntary compliance, is working just fine.
The letter states: "Perversely, AB 2963 would transform this existing well-functioning public health program into an enforcement program that creates an allegation of a serious violation where none exists in Cal/OSHA law and the workplace may not even be the source of exposure."
The bill will be costly, the opposition letter also says, with an estimated price tag of $267,000 to implement and requiring Cal/OSHA to hire one or two additional inspectors.
"That's a small price to pay" said Bill Allayaud, California Director of Government Affairs for the Environmental Working Group, which is trying to keep moderate Democrats from being swayed by the industry lobby.
"The California Chamber of Commerce and their allies are misrepresenting what the bill does and convincing industries like the hotel industry to lend their name to the fight, even though this bill would have zero impact on hotels," Allayaud said. "The law focuses on workplaces where lead is in heavy use, like firing ranges and battery recycling facilities where workers are actually being impacted by a dangerous neurotoxin.  Besides, I can't imagine [that] parents who visit a resort like Disneyland would want their kids anywhere near lead if found at the levels that would have employees testing at the alarm bell level. Who wouldn't want an OSHA inspection in that case?"
Suzi Brown, vice president of communications at Disneyland Resorts, said that the "California Lodging Association is just one organization that we are involved with. As you can imagine we are involved with many trade organizations." Brown said that Disney vice president Elliot Mills, who sits on the association's board, was not present for the vote to oppose AB 2963. "To somehow link Disney to this in a specific way is not accurate," she added. "And to somehow position this that we are not concerned about worker safety is flawed as well."
At the March California State Assembly Labor and Employment Committee hearing, Kalra introduced his bill by reading a letter from former Exide lead smelter Alvin Richardson (who struggles with lead poisoning symptoms we documented in our investigation) and his wife, LaShawn. "We read a recent investigative story, and it was very hurtful to learn that Cal/OSHA excused the high lead levels that Alvin and the other Exide workers were constantly exposed to," the letter said. "People shouldn't be treated like they are disposable. That's not what America or California is supposed to be about."
Assemblymember Reggie Jones-Sawyer (D-Los Angeles) was moved to vote yes. "My district's right next to the Exide plant, and it's had an impact on my community and my residents," he said. "And if this is something that could have prevented what happened at Exide, we should have been doing this a while ago."
AB 2963 needed Jones-Sawyer's vote again on Wednesday to barely pass it out of the Assembly. Whether the bill makes it to Governor Jerry Brown's desk is dependent on how well the arguments of the California Chamber of Commerce and other industry voices opposing the bill go over in the Senate.
---
Copyright Capital & Main