L.A.'s Fast Train to Economic Recovery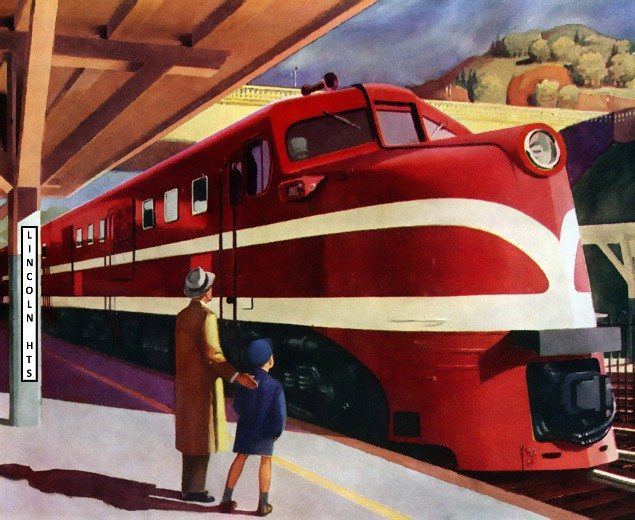 As a resident of Lincoln Heights, I've always been able to use public transportation to get around. I live in what you could call a "low-income transit village." Most of the major bus lines that connect our region are within walking distance of my home. Bus lines like the 45 and 81 provide me access to South L.A. to visit friends, while the 84 and 251 connect me to my family in East and Southeast L.A.  This is on top of the Gold line and all the destinations it opens up for me.
Unfortunately, easy access to public transportation is not available to many Angelenos. This is far more than an inconvenience, because often the communities that lack bus and rail options also suffer from high poverty and unemployment rates.  For those fortunate enough to have a job, driving in many cases is not an affordable means to get around, given the high number of low-paying jobs and the rising cost of living and gas prices. For the huge number of jobless Angelenos who live in poor communities – unemployment in South L.A., for example is 20-30 percent – inadequate public transportation is yet another obstacle to finding employment and creating a better life.
Los Angeles is in desperate need of a public transportation system with increased bus routes and stops, an expanded light rail system and more bike lanes to make it possible to commute without a car. We need a system that meets our needs for the next two or three decades, one that improves mobility for all residents and reduces our use of fossil fuels.
Fortunately, such a system is on its way, thanks to the citizens who voted for Measure R in the 2008 elections. Measure R is a half-cent sales tax that, combined with the Long Range Transportation Plan (LRTP), helps identify and secure funding for new transportation projects and programs. Finally, Los Angeles will soon get the transit system it deserves, making transportation for all a reality.
Some critical questions remain, though: Who will ultimately benefit from this increased transit? Will local residents be able to remain in their communities and afford homes along the corridors? Will they be given the chance to take advantage of new job opportunities?
While some of the devil is in the details, increasing L.A.'s mobility could help lift tens of thousands of people out of poverty. Here's how: Many of the transportation projects proposed in the LRTP will be constructed in communities with some of the highest unemployment rates in Los Angeles and the nation (South L.A., East L.A., the San Gabriel and San Fernando valleys, and the Harbor/South Bay area, among others).  Where there's construction . . . there are jobs! But not just any jobs will do, mind you, we need good, career-path jobs.
To make sure that these are quality jobs that benefit the people who need them the most, the Los Angeles/Orange County Building Trades Council has already begun negotiations with the Metropolitan Transit Authority to discuss a Project Labor Agreement (PLA) which would require that a minimum of30 percent of those hired come from ZIP codes that are economically hard hit. Ten percent of those workers would be disadvantaged workers, such as the chronically unemployed and those with previous criminal records. As part of the Construction Careers Policy at Metro, the proposed PLA will provide an opportunity for thousands of unemployed workers living in Los Angeles to get back to work, learn a highly skilled trade and earn a living wage.
Passing the Construction Careers Policy at Metro will create 270,000 quality jobs over the next 30 years, putting Angelenos back to work and adding fuel to the local economy from a new influx of employment income. We're talking about residents from South Los Angeles not only having a new light rail train to ride (the Exposition Line), but about actually helping to build that same track and then frequenting one of their favorite local restaurants at places like the Mercado La Paloma, helping support local businesses.
Early next year, the Metro Board of Directors will vote on the Construction Careers Policy/Master PLA and possibly change tens of thousands of Angelenos' lives for the better. If approved, the policy will place L.A. at the forefront of putting America back to work. The Construction Careers Policy at Metro represents a vision of what's possible when partnerships are built between labor, community, government and the private sector. That's a train I'll get on any day.