Kicked to the Curb: How USC Drove a Bicycle Repairman Into the Street
"Lil Bill" Flournoy's bicycle-repair shop has a panoramic view of the community that he and his father have served for over 40 years — and of the new USC Village, which has pushed his business into the street.

Aaron "Lil Bill" Flournoy, right. (Photos: Lovell Estell III)
Aaron Flournoy of Lil Bill's Bike Shop is determined to carry on a family tradition and keep his business afloat. But gentrification around USC has pushed him out of two locations.
---
On a pleasantly warm afternoon, Aaron Flournoy is busy tightening the wheel on a young woman's bicycle while three other cyclists wait nearby for his services. His mobile bike repair business, called Lil Bill's Bike Shop, operates curbside at the busy intersection of Hoover Street and Jefferson Boulevard, directly across from an entrance to the University of Southern California campus.
His location gives him a sweeping view of the enormous, recently opened USC Village complex. Flournoy's small truck functions as a tool chest/office, and shares the street with a pair of food vans hectic with business from students on their way to classes.
Flournoy, or "Lil Bill," as he has come to be known, honed his people skills by working with his father for many years. He is well known and well thought of around the campus, and is determined to carry on a family tradition and keep his business afloat.
But to remain afloat, he has had to stay on the move, as the university has forced him to move twice before he took his business to the street. For over 40 years, Flournoy's dad owned and operated Bill's Bike Shop on Jefferson. It was a gathering place for locals, and Bill Sr. and Lil Bill catered to the biking needs of USC students and the surrounding community. "They loved him," Flournoy said of his dad, adding that every year, his father and some family friends would buy cases of food and barbecue and feed the neighborhood.
Bill Sr. retired in January and sold his small building, which sits amidst other nondescript, faded structures. Its current owner is a trust company, and according to Flournoy, the building is one of a few in the area slated for demolition to make room for student housing.
Knowing that his father was retiring, Flournoy last year started his own bike repair business out of a shed in the parking lot of a privately-owned church. He was doing well there, until the school purchased the property.
University officials then told him he would have to relocate, this time near the university's dentistry school. But when he moved there, he soon ran up against the fact that a bicycle-shop tenant in the new USC Village holds a no-compete clause in its contract with the university. Flournoy then became a street vendor.
Decades of gentrification have profoundly affected the residents, neighborhoods and small businesses bordering the USC campus. There once was a running joke among UCLA students across town about USC's "tacky ghetto location." But private developers and the university have succeeded over the years in transforming the area—which more and more is starting to resemble UCLA's Westwood neighborhood — and in catering to the escalating demand for student housing.
Many of the school's adjoining streets that were once home to a robust community of working class African-American and Latino families are now occupied by student residences and an expanding territory of fraternity and sorority houses. Over time, this change in the neighborhood has resulted in rising rents and a shortage of affordable housing for residents, many of whom have been forced to relocate.
Poverty, chronic unemployment and underemployment have also taken a toll. Despite the university investing $35 million annually in the community, the median income level for the University Park area hovers slightly above the federal poverty level of $24,600 for a family of four. The 2015 USC State of the Neighborhood Report says that since 2000, there has been an 11.5 percent increase in the number of area families living in poverty.
"When we talk about gentrification, we normally think, 'Well, that's good, we'll have new jobs and wealthier people moving in,' but the fact that economically vulnerable people will be further impacted or forced out isn't mentioned," said Joe Donlin, the associate director of Strategic Actions for a Just Economy and its director of Equitable Development. Donlin's nonprofit has been working with USC to address some of the economic and social issues surrounding construction of USC Village.
The northwest corner of Jefferson and Hoover – where a strip mall, discount supermarket, small businesses and mom-and-pop eateries once stood – is now wholly occupied by the $700 million resort-style USC Village. Three years in the making, the complex opened in August to great fanfare. It's a 15-acre development consisting of six buildings with luxury features like a massive dining hall, 30,000-square-foot fitness center, residential suites for students and over 148,000 square feet of retail space. Which brings us back to Aaron Flournoy.
One of the Village's new retail tenants is Solé Bicycles, a shop selling "fashion forward yet affordable bicycles," according to its website. Flournoy's relocation to near the dentistry school was halted when officials told him he would have to pack up and leave the campus because of Solé Bicycle's no-compete clause. There was to be no competition from other bike businesses on campus. Months of fruitless back and forth with the school included a job offer from Solé.
"I have my own business," Flournoy said. "I don't want to work for anybody." He then left his shed and moved his business to the street in August.
"It's disgusting the way the school has treated Lil Bill," SAJE's Donlin said. Solé Bicycles and the university have not responded to requests for comment.
Lil Bill Flournoy remains optimistic about his business and his recent conversion to street vendor status, and he seems to have adjusted to the many changes that have beset his life.
"I'm on city property so they can't say anything," he said with a chuckle. He has much support and many friends around campus. Many students stop by to say hello, and there is an online petition circulating with over 6,500 signatures supporting him.
"I would like to stay right where I am," Flournoy said. "Being here, the kids can see me, they know me. Being on campus had me under a lot of stress and restrictions, but being off-campus has opened up some new opportunities for me."
---
Editor's Note: After this article appeared, USC emailed Capital & Main a statement that read, in part: 
In an effort to give him time to find an alternative location for his business, Mr. Flournoy was provided a temporary space on campus until April 30. Unfortunately, this temporary space is in a parking lot that is not an appropriate location for bicycle repair and activities and is blocking access to disabled parking. . . . Additionally, USC offered Mr. Flournoy an alternative on-campus location near three residence halls, which also was not accepted.

Reality Check: CalChamber's "Job Killer" Bills Actually Create Jobs
CalChamber won't say how many jobs on its Job Killer list would be eliminated by proposed environmental and workplace protection bills — or even how such legislation would eliminate them.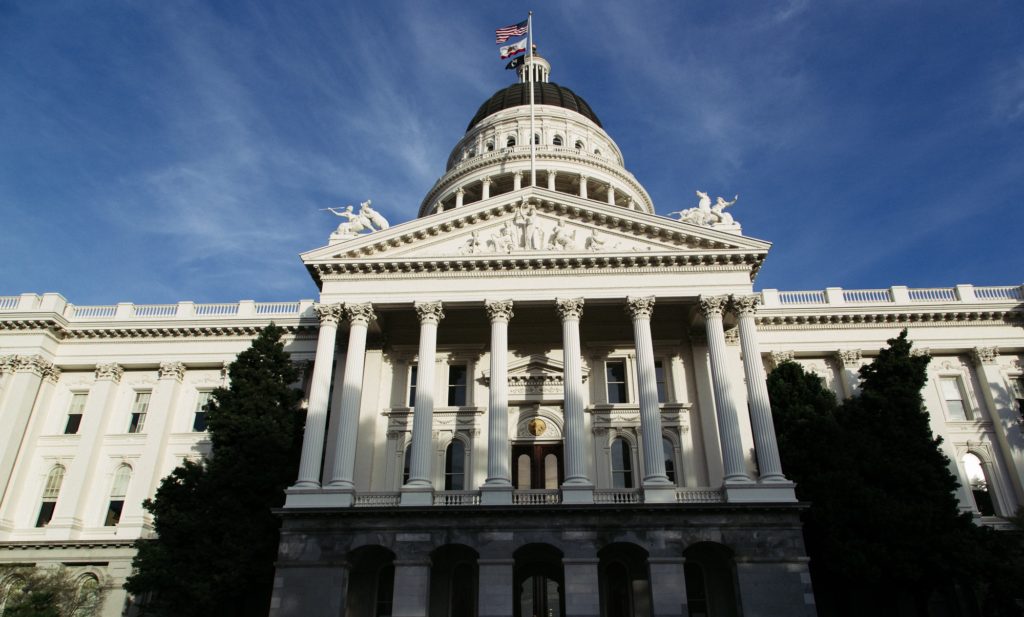 Shortly after Lorena Gonzalez Fletcher assumed office in the California Assembly in 2013, her work started getting a special kind of attention. Every year for more than 20 years, the pro-business lobbyists at the California Chamber of Commerce have put out a list of bills CalChamber considers "job killers" — proposed laws that, it contends, would so burden business owners that they'd presumably start firing workers, or at least cease to hire new ones. Among the bills to make the list during Gonzalez Fletcher's first legislative session was one of her own: A measure ordering employers to grant one hour sick leave for every 30 hours worked.
---
Even Democrats who supported sick-leave legislation feared the Chamber's wrath.
---
The Chamber's influence has historically been persuasive in Sacramento; by its own reckoning, it has managed to kill 92 percent of the bills named on its annual list. In the two years before Gonzalez Fletcher (D-San Diego) took office, only five of 70 so-called "job-killer" bills were passed into law. Even Democrats who supported sick-leave legislation so feared the Chamber's wrath that they urged the new Assemblywoman to modify her bill to be more business-friendly.
"People said to me, 'You have to work with the Chamber and get them to remove that title.' I said 'Why?' I come from organized labor and represent a working class district. They're going to oppose whatever I do."
The Assembly and Senate did make some changes to the bill to make it less onerous for business owners. But its basic premise remained intact, all the way to Gov. Jerry Brown's desk. In August 2014, California extended the nation's largest expansion of paid sick leave benefits to workers. "We caught up to the rest of the world," Gonzalez Fletcher says.
In the years since, Gonzalez Fletcher has become known for sponsoring bills that end up in the Chamber's cross-hairs. In 2016, she carried a bill to grant overtime to farm workers, correcting part of a 77-year-old law that cut farm workers out of federal labor standards. Brown signed it into law that September. The year before, she successfully pushed through a law to require grocery stores to retain workers for 90 days after they changed ownership.
"That was my favorite one they called a job killer," Gonzalez Fletcher says. "It was literally a bill to save workers' jobs."
California has often been a target of scorn for its stringent regulations, mostly from pro-growth conservatives who see any law that restrains business, be it worker protections or environmental controls, as inimical to economic success. And to be fair, new laws and market forces sometimes do affect jobs. The state's singular climate laws, which set accelerating greenhouse-gas emission standards for electrical utilities and industries, have undoubtedly forced coal-fired power plants in Utah, Arizona and Nevada to shut down over time, eliminating jobs as operations wind down. One bill on the California Chamber's list, to permanently close SoCalGas' troubled Aliso Canyon storage facility, which blew a catastrophic leak in 2015, would necessarily uproot a certain number of workers were it to pass.
But just as some jobs go away in one market sector, other ones arise in another. "When you're transitioning, there is a loss in traditional jobs, and then there's growth in non-traditional jobs," says Mary Leslie, president of the Los Angeles Business Council, which works toward corporate sustainability. "Then those jobs become the jobs of the future." After the legislature passed the Global Warming Solutions Act of 2006, for instance, building owners in the state made investments in energy efficiency — one of the easiest ways for a company to reduce resource use and emissions.
"That created a whole industry around energy efficiency," Leslie says. And far from killing jobs, that industry helped businesses save money on their utility bills, potentially creating revenue for new hires. "Now that they've made the switch, they won't go back."
California also has more jobs in the solar industry than does any other state, thanks to a cluster of state climate laws and incentives — 86,414 jobs, according to the Solar Foundation's 2017 National Solar Jobs Census. That's down from 100,050 in 2016, but California still holds more than a third of the nation's solar jobs. "Distributed [rooftop] solar has helped fill the gap that was left after the recession in Los Angeles," Leslie says. "We saw people start new companies, become successful business people."
In fact, all of California's climate laws continue to show up on various job-killers lists. A bill in this legislative session that would ban the registration of gas and diesel vehicles by 2040 has also been tarred by the Chamber, even though the state's promotion of clean vehicles has given rise to not just jobs but whole new businesses. And even while some of those businesses, including Tesla and Lucid Motors, have located at least some manufacturing facilities outside of highly regulated California, they have indisputably created jobs.
Since the climate laws have been in effect, California's economy outpaced the nation's by seven percent between 2008 and 2016. That economic growth would seem to contradict the California Chamber's 2012 claim that California "can't be a leader in the global economy if it interferes in the global marketplace."
"It's time for them to come up with a new rap," Leslie says. "They're starting to sound like dinosaurs."
Other bills on the Chamber's current list have less to do with jobs and economic growth than they do with economic justice and fairness. One, by Assemblywoman Eloise Reyes (D-San Bernardino), would give residents of disadvantaged communities advance notice of industrial development projects slated for their neighborhoods, with the intent of ending discrimination in the siting of polluting facilities. (Reyes has modified the bill enough for the Chamber to strike it from the list, but it still opposes the measure.) Another, by the Assembly's Al Muratsuchi (D-Torrance), would protect hotel workers against violence and harassment. Still another would forbid employers from punishing workers who use cannabis for medical purposes.
This year, Gonzalez Fletcher is pushing a bill that would end forced arbitration agreements between employers and their workers. "When you disempower individuals, it allows companies to be bad actors," she says.
How precisely these bills would kill jobs, and exactly how many would die, the California Chamber doesn't specify. (No one from the organization responded to interview requests.) "They never come into the legislature with estimates of projected job losses" based on any research, Gonzalez Fletcher says. "They haven't shown how any of the policies they've opposed have resulted in a single job loss." Meanwhile, the Chamber stands behind policies that are known job killers, such as increased automation in the workplace.
Gonzalez Fletcher suggests that perhaps it's time to change the list's title. "If you want to call it the 'Profit Reduction for the One Percent' list, that's fine," she says. "Just be honest with your label."
---
Copyright Capital & Main