Keeping Both Eyes Open to Climate Change
We are suffering a period of extreme weather patterns that a German insurance company says could only happen because of climate change. Last year was the hottest year ever – tracking on 14 months in a row of record-breaking temperatures.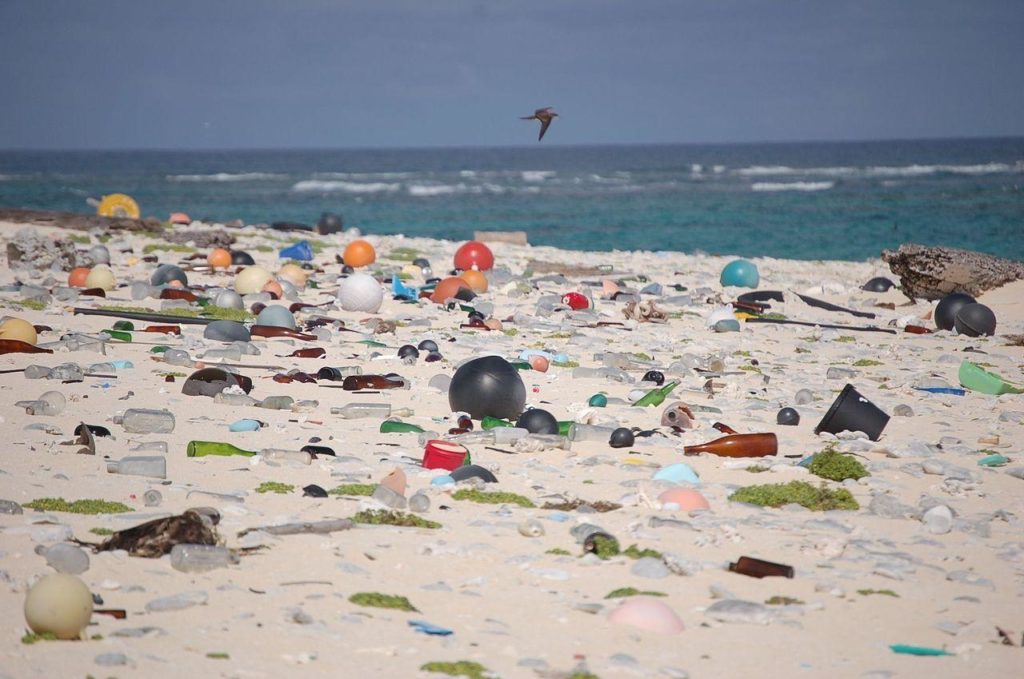 The new Trump White House website doesn't mention human-caused climate change. It shows the new president's energy plan, but there's no mention of anything having to do with climate, aside from Trump's commitment to eliminating "harmful and unnecessary policies such as the Climate Action Plan." Now the new director of the Environmental Protection Agency says he doesn't think carbon dioxide produced by human activity drives global climate change. Meanwhile, his subordinates continue to do their work, but are banned from speaking to the press, granting contracts, or posting their studies on social media. "The entire agency is under lockdown," one EPA employee stated. Apparently, out of sight, out of mind. If we don't say it exists, it doesn't.
The problem, however, does not go away because the administration muzzles agencies charged to deal with it. Whether you think humans cause it, climate change continues to fester. I've seen Chicago when the peaking waves from the lake were frozen solid. Not this year. As of early March, Chicago saw 77 days without at least an inch of snow, and temperatures in the balmy 60s–in mid-winter. Ice continues to melt in Greenland and Antarctica – annually about 303 gigatons from the former, 118 gigatons from the latter. A chunk 1,930 square miles is about to break off Antarctica. Researchers know that these melts raise the sea level, but we now also know that the sea-rise is faster than at any time in the past 3,000 years.
So Rio de Janeiro suffers lost beaches, not just from rising seas, but also from unusually powerful storms, with 12-foot waves dumping sand onto adjacent roadways. In August last year, Louisiana got hit by a storm ranked as one-in-500-year event – except it was the eighth such storm in 12 months to hit this continent, (These storms included Georgia's deadly January tornado.)  And, last year was the hottest year ever – tracking on 14 months in a row of record-breaking temperatures. We are suffering a period of extreme weather patterns that a German insurance company says could only happen because of climate change. Nearly half of Trump supporters recognize global warming, according to a Yale/George Mason poll, and a quarter of Trump supporters acknowledge climate change is caused by us humans, according to a University of New Hampshire survey.
The evidence proving a human toll on the environment has been clear for some time:
Each year people dump eight million tons of plastic into the ocean. Much of the debris gathers in convergence areas in the Pacific Ocean, according to the National Oceanic and Atmospheric Administration.
Human manufactured pesticides are killing pollinators, the bees, butterflies, and other tiny creatures that crucially spread pollen for more than 75 percent of the crops which we depend on for food and fiber.
Larger animals face mass extinction because people farm, hunt, mine and otherwise disrupt the ecology of vast portions of the planet. From Madagascar to the Congo to Brazil to Indonesia, human activity threatens as much as 60 percent of some 504 species tracked by researchers.
Our impact reaches the ocean's deepest depths – places like the Mariana Trench, over six miles down. At the trench's bottom, scientists have discovered toxic chemical concentrations in tiny creatures that are 50 times the rate found in fish from China's most polluted rivers.
These studies facts provide evidence that whether or not you think human activity changes climate, it certainly impacts even the most isolated reaches of the planet.
People who don't think climate change is human caused have to ignore all that impact. They have to think that fracking in Oklahoma hasn't led to a dramatic increase in earthquakes – from fewer than 250 over a century, to more than that just last year. They have to ignore evidence that pesticides affect the health of children in agricultural areas. They have to think that greenhouse-gas emissions don't endanger people's health.
They also must ignore the positive results when the world does understand a problem and makes changes to fix it. The hole in the ozone caused by CFCs was discovered in the 1980s, and nations agreed to ban them. Between 2000 and now, the ozone hole has shrunk by 1.5 million square miles. When people act they can heal the ruptures.
So our human impact is unmistakable. Whether for good or for ill, we affect every other entity in our world. If we continue to live the way we do, the results will be dire – for humans, even rich ones, and for many animals, for plants and the vast seas. We can, certainly, change our course. But not if out-of-sight means out-of-mind. Ignoring climate change won't make it go away. Denying human involvement won't get us to fix it, if we still can.
---
Image by Dolovis via Wikimedia.

Did Disneyland Try to Sink a Bill Protecting Workers from Lead Poisoning? 
Why would Disneyland, which hosts thousands of kids every day, be part of an effort to defeat a bill that simply requires reporting of blood-lead levels high enough to produce heart disease and serious brain disorders?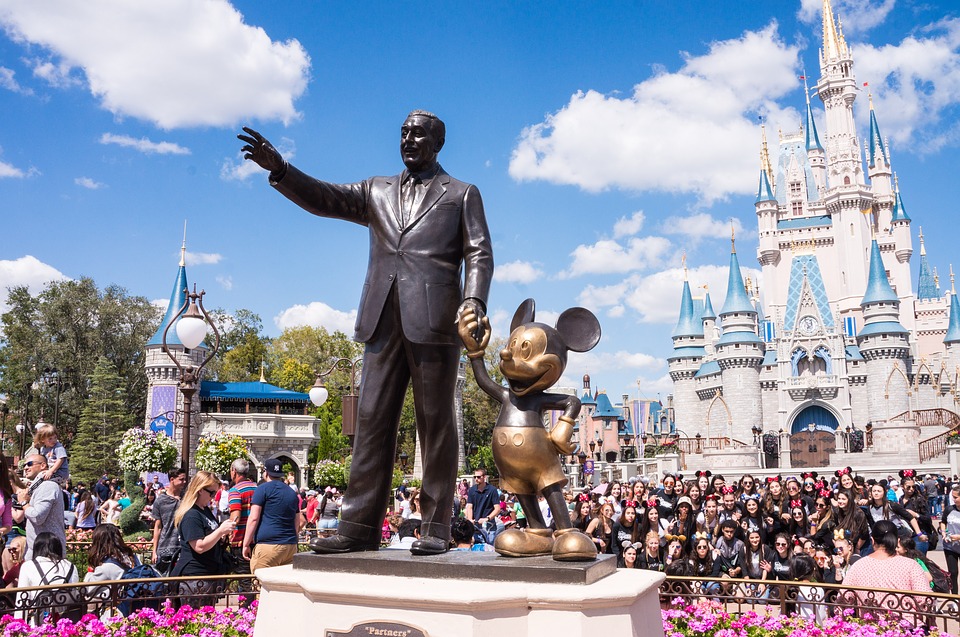 When Assemblyperson Ash Kalra (D-San Jose) learned about Capital & Main and USC's Center for Health Journalism investigation into how hundreds of workers at the former Exide Battery Recycling Plant near downtown Los Angeles became victims of lead poisoning, he created a modest bill to try and ensure it wouldn't happen again.
Among our report's revelations was the fact that the California Department of Public Health was aware of thousands of troubling blood tests revealing high levels of lead, but failed to tell the Division of Occupational Safety and Health (Cal/OSHA) about the problem.
Kalra's bill, Assembly Bill 2963, requires that the Department of Health inform Cal/OSHA when workers have seriously elevated blood levels and Cal/OSHA performs inspections.
The bill has had clear sailing until now, easily passing in the Assembly Labor Committee in March and winning unanimous approval from Democrats on the Appropriations Committee last week. But as the worker-protection measure headed to a crucial floor vote this week, a coalition of industry groups, one of which includes the iconic Disneyland Resort, worked the halls of the Capitol to kill the bill. The lobbying effort nearly prevailed: AB 2963 passed by a single vote Wednesday evening and now faces what is certain to be a battle in the California state Senate.
So why would Disneyland, which hosts thousands of kids every day, be part of an effort to defeat a bill that simply requires reporting of blood-lead levels high enough to produce heart disease and serious brain disorders? A May 29 letter endorsed by 15 industry groups, including the Battery Council International, the California Chamber of Commerce and the California Hotel and Lodging Association (which includes a Disneyland Resort vice president on its board) argues that California's current system to protect employees, depending largely on voluntary compliance, is working just fine.
The letter states: "Perversely, AB 2963 would transform this existing well-functioning public health program into an enforcement program that creates an allegation of a serious violation where none exists in Cal/OSHA law and the workplace may not even be the source of exposure."
The bill will be costly, the opposition letter also says, with an estimated price tag of $267,000 to implement and requiring Cal/OSHA to hire one or two additional inspectors.
"That's a small price to pay" said Bill Allayaud, California Director of Government Affairs for the Environmental Working Group, which is trying to keep moderate Democrats from being swayed by the industry lobby.
"The California Chamber of Commerce and their allies are misrepresenting what the bill does and convincing industries like the hotel industry to lend their name to the fight, even though this bill would have zero impact on hotels," Allayaud said. "The law focuses on workplaces where lead is in heavy use, like firing ranges and battery recycling facilities where workers are actually being impacted by a dangerous neurotoxin.  Besides, I can't imagine [that] parents who visit a resort like Disneyland would want their kids anywhere near lead if found at the levels that would have employees testing at the alarm bell level. Who wouldn't want an OSHA inspection in that case?"
Suzi Brown, vice president of communications at Disneyland Resorts, said that the "California Lodging Association is just one organization that we are involved with. As you can imagine we are involved with many trade organizations." Brown said that Disney vice president Elliot Mills, who sits on the association's board, was not present for the vote to oppose AB 2963. "To somehow link Disney to this in a specific way is not accurate," she added. "And to somehow position this that we are not concerned about worker safety is flawed as well."
At the March California State Assembly Labor and Employment Committee hearing, Kalra introduced his bill by reading a letter from former Exide lead smelter Alvin Richardson (who struggles with lead poisoning symptoms we documented in our investigation) and his wife, LaShawn. "We read a recent investigative story, and it was very hurtful to learn that Cal/OSHA excused the high lead levels that Alvin and the other Exide workers were constantly exposed to," the letter said. "People shouldn't be treated like they are disposable. That's not what America or California is supposed to be about."
Assemblymember Reggie Jones-Sawyer (D-Los Angeles) was moved to vote yes. "My district's right next to the Exide plant, and it's had an impact on my community and my residents," he said. "And if this is something that could have prevented what happened at Exide, we should have been doing this a while ago."
AB 2963 needed Jones-Sawyer's vote again on Wednesday to barely pass it out of the Assembly. Whether the bill makes it to Governor Jerry Brown's desk is dependent on how well the arguments of the California Chamber of Commerce and other industry voices opposing the bill go over in the Senate.
---
Copyright Capital & Main