I knew him. He ran the lathe next to mine.
Perfectionist, a madman, even on overtime
Saturday night. Hum of the crowd floating
from the ball park, shouts, slamming doors
from the bar down the street, he would lean
into the lathe and make a little song
with the honing cloth, rubbing the edges,
smiling like a man asleep, dreaming.
A short guy, but fearless. At Margie's
he would take no lip, put the mechanic big
as a Buick through a stack of crates out back
and walked away with a broken thumb
but never said a word. Marge was a loud,
dirty girl with booze breath and bad manners.
He loved her. One night late I saw them in
the kitchen dancing something like a rhumba
to the radio, dishtowels wrapped around
their heads like swamis. Their laughter chimed
rich as brass rivets rolling down a tin roof.
But it was the work that kept him out of fights,
and I remember the red hair flaming
beneath the lamp, calipers measuring out
the last cut, his hands flicking iron burrs
like shooting stars through the shadows.
It was the iron, cut to a perfect fit, smooth
as bone china and gleaming under lamplight
that made him stand back, take out a smoke,
and sing. It was the dust that got him, his lungs
collapsed from breathing in a life of work.
Lying there, his hands are what I can't forget.
Source:  The Art of the Lathe (1998), published by Alice James Books.
The son of a lathe operator, B.H. Fairchild grew up in small towns in Texas and Kansas. He's won numerous awards, including the William Carlos Williams Award, Kingsley Tufts Poetry Award and the California Book Award. This poem will also appear in The Blue Buick, which is forthcoming from Norton in July.
(Photo: Zephyris)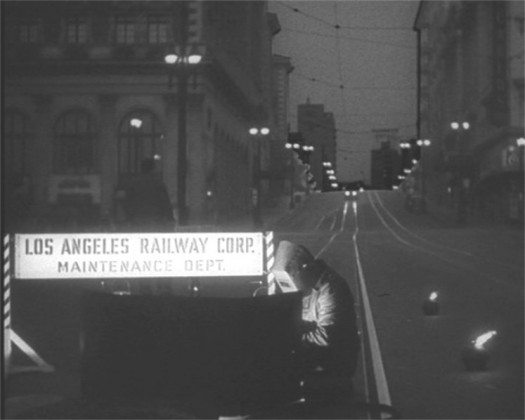 The City Breathing
Consider three a.m. when the city begins
to breathe without labor, its inky exhalations
unfolding around the custodians of night:
doorman, trash picker, street sweep,
caretaker, cook. The woman making a bed
from slatted bench, the man rattling iron grates
to summon the comfort of echoes.
A bus driver carves a path up Broadway,
carries his fragile cargo away from
the city center where these guardians tend
its injuries while we sleep.
Let them be cloaked in the phosphor
of a falling star. Let them be warmed by
the breath of a world made new.
---
Source:  First published, in slightly different form, as part of Terry Wolverton/Writers at Work "Common Prayers" Poetry Postcards Project, supported by a grant from the City of Los Angeles.

Candace Pearson's "Hour of Unfolding" won the 2010 Liam Rector First Book Prize for Poetry from Longwood University. A multiple Pushcart Prize nominee, she has had poems published or forthcoming in leading journals nationwide, including Crab Orchard Review, Bellevue Literary Journal, Cimarron Review, Ploughshares, 5 AM and Poem/Memoir/Story. She lives in the Los Angeles hills.