John Densmore on the Immigrant Heart
Well… my 68 year old brain has done it again. It's bad enough going into a room and wondering why you're in there, but leaving your wallet on top of your car at the gas station, and then driving off, has much more serious consequences. It's being pre-occupied with multi-tasking in this jet-set age that has overloaded the wiring upstairs. The New York Times had an article that creative acts need a singular focus; you can't answer the phone, eat lunch, or text while playing music or painting. So I don't know where my mind was after I set the billfold on the roof, pumped petrol, and left.
Certainly the miracle woman who was driving by later was in her present mind. That afternoon I was in a complete panic, going back to the gas station, looking everywhere, asking the attendant if anything had been turned in… all to no avail. I phoned my accountant with the depressing story, and instructed him to cancel all my credit cards and said I would be going to the DMV to get a new driver's license.
Meanwhile, the miracle woman was leaving her job at a fancy home in the Pacific Palisades, where she was a house cleaner (not for California's former governor Pete Wilson — just a maid). She drove down into the canyon, and turned on the little side street where she would catch the PCH south. Looking over at the gas station, she spotted something in the gutter. It looked like an old-style Mexican wallet. She quickly got out to retrieve the item, when the signal changed. Cars behind her started honking. It didn't bother Rosa one bit — she was on a mission. Grabbing the billfold, she jumped back in her car and sped off through the intersection. Due to her little endeavor, the rest of the cars caught a red light. Too bad for them, too good for me.
The miracle woman pulled over before going through the tunnel onto the 10 freeway. She looked at my driver's license and noticed the address was in Century City (my accountant). Instead of taking the 405 south to Culver City where she lived, she continued on the 10 to Century City… well, actually she had to take several side streets after exiting the freeway, to wind up at the Avenue of the Stars. It was rush hour and parking was twenty dollars. She went anyway. Going up to the 10th floor where my accountant had his office, she found out that the accountancy corp. had moved. The new resident gave her my accountant's number and a phone. She called and the man who pays my bills was amazed when he heard her story. He asked Rosa to hold on for a minute while he called me.
"Stop, stop… a woman found your wallet!" Fortunately, I hadn't gone to the Department of Motor Vehicles yet and he hadn't cancelled any of my cards. He clicked back to Rosa, and said he would send a messenger to her house to get the wallet. "No, no, there's money in it… someone might steal the cash." "Well, we certainly want to give you some of that for finding it!" "No, no, just tell Mr. Densmore that he should pick it up himself."
I was elated! I hadn't gone to the DMV and stood in line forever, while she had negotiated Westside gridlock to do a stranger a favor. Maybe she thought it was one of her countrymen who lost his billfold, me having purchased the machine-tooled wallet at Olvera Street (a tourist area in downtown L.A. emulating Old Mexico). But she saw my name on the license when looking for an address, and "Densmore" meant "gringo." It didn't stop the miracle woman.
I headed for Culver City, driving carefully because at that moment I, too, was an "illegal" — no driver's license. I wanted to do something for this kind woman, so I pulled into a flower shop. If she wouldn't take money, I'm sure she would take flowers… only flowers cost money… and my mind had wandered again — I was broke! She had all my dough. Cruising past her house several times, I finally caught the address and pulled over. Her apartment had the usual security grid on all the doors and windows. Another idea hit me, and this might be a good one… a good mental diversion. I shuffled around the floor boards of my Prius and found what I was looking for: a Doors CD. Maybe Rosa was into music…
The slightly over-weight, middle aged woman from Mexico opened the door. As she invited me in, I spied a shrine to the Virgin Mary on the wall behind the front door. On another wall rested a shelf full of books, with one about Mother Teresa prominently displayed on top. Rosa offered me a seat on the couch and as I sat down I heard some giggling from the hallway. Even with my pleading, "Hola… hola," we couldn't get her four-year-old girl to come out and say "hi" to the "gringo." The miracle woman went into the kitchen and brought back the familiar black Mexican wallet that had brought us together.
"Please check to see if everything is there," she insisted. Embarrassed by her concern, I quickly rummaged through and pulled out a twenty.
"You must take this for your trouble…" She shook her head.
"Didn't you have to pay for parking?" Now she was shaking her head affirmatively, and starting to give in.
"I have something else that I would like to give you… some music." I handed her the CD along with the twenty dollar bill. She reluctantly took both, saying that her brother likes music and maybe she could make him jealous if she accepted the gift. Now she had a mischievous look in her eye.
"Actually, I'm a member of this music group," I said pointing to the CD. "The Doors… have you heard of them?"
"I think so… I know my brother will know…"
"Ya know… uh… Jim Morrison was our singer," I said trying to help. Recognition crept over her face.
"I could autograph it… sign it to you…"
"Bueno," she responded. After dedicating it to "Rosa," I gave the CD my John Hancock. We sat silently for a minute or so, and then I blurted out, "I'm Catholic, too!"
Where the f… did that come from?! I guess with the Virgin Mary and Mother Teresa leering down on me, I fell to my knees (metaphorically, of course). I had been a "renegade Catholic" for most of my adult life, hating the church for giving me huge doses of "sin," as well as dominating the world with no birth control, and a whole lotta gold in their coffers.
Organized religion is not my cup of meat. Still, the goodness in this devoted woman warmed my heart, and I wanted to give back, so something in me bubbled up out of my mouth… and it made her smile… big time. They say, "Once a Catholic, it's for life." I don't like that phrase one bit, but there are many good people in all of the world's religions, it's only when they get into "my God is better than yours" that I get crazy. When the right wing attacks immigrants they focus on the small percentage of criminals but not the Rosas who contribute day in and day out to our society. She is everything they claim they want in a citizen; hard-working, honest, generous, and religious in the best sense because her actions match her beliefs.
In the coming months, as we get into immigration reform, let's try and remember the likes of the miracle woman. This great melting pot we live in has been built by immigrants, and most of them are like Rosa.
(Former Doors drummer John Densmore has written for Rolling Stone, the Guardian, the Nation and Los Angeles Times. This post first appeared on Huffington Post and is republished with permission.)
Filmmaker Adam McKay Talks About Dick Cheney and the Imperial Presidency
"Our democracy at its root is about the throne," says the creator of Vice. "But what Cheney tried to do was bring the power back to one person on that throne."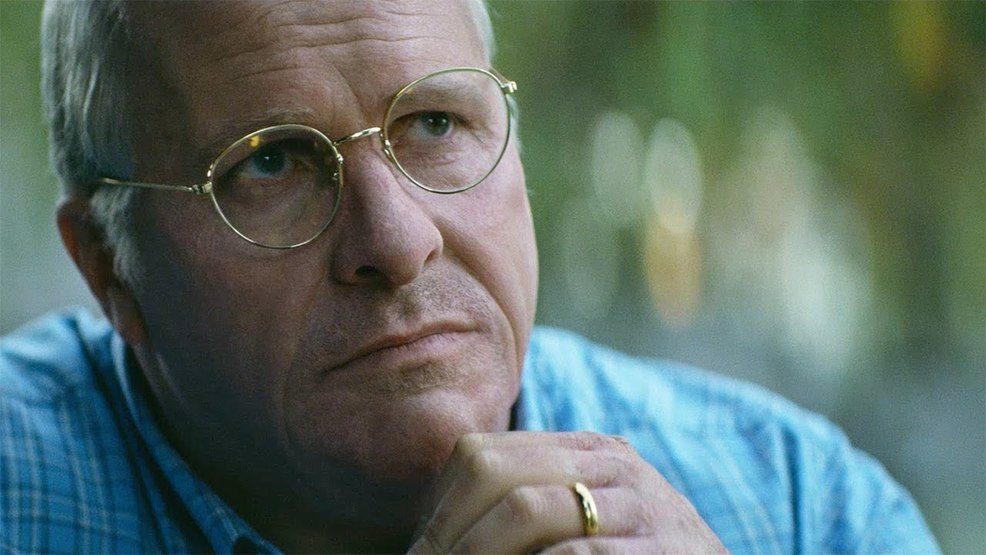 Vice President Dick Cheney quickly faded into the background after leaving the Bush White House in 2009. But while many may not remember the ins and outs of Cheney's record, the recent film Vice argues that he was one of the most powerful and influential architects of the current world, and that Cheney intensified the emergencies facing America today.
Capital & Main reporter David Sirota spoke with Vice screenwriter and director Adam McKay, who had taken on the project after winning an Academy Award for screenwriting on his previous movie, The Big Short.
Vice has been nominated for eight Oscars, including Best Picture — but has also generated its share of controversy. McKay discusses some of the criticism of the film here, along with the twists and turns of the life of Cheney, who rose to become arguably the most potent vice president in American history. The following interview excerpt has been edited for concision and clarity.
---
David Sirota: Do you believe that we are today living in the world that Dick Cheney created?
Adam McKay: Without a doubt, yeah. Trump is a force of charisma, but not in a good way. He's perfect for the 24-hour news cycle — no one knows how to dominate it better than him.
But the actual structural changes that happen to our government, to regulations, to the way we view democracy, to the way the American people interact with government … those changes happened under the hand [of] a grand master of bureaucratic knowledge, Dick Cheney. You look at the Middle East. You look into visions that were widened. I'd definitely go to that period and I say at the center of it, expanding executive power, was Dick Cheney.
There's a scene in the movie where a young Cheney is depicted as not all that partisan — it almost made it seem like him choosing a job with a Democratic or Republican lawmaker was completely random. Is that true to life?
It's not that far off. Cheney's dad was an FDR Democrat. [Dick Cheney] had no interest in politics at all through high school…The first time he really started getting any taste for feet-on-the-floor politics was when he was getting [his] master's up in the University of Wisconsin. He did intern for a Republican, handed out buttons and stuff. We interviewed some people from his early days. He was not an ideologically driven guy.
What he knew was that when he went to D.C. he needed a rocket ship. He needed to get something going. Lynne wasn't entirely happy about him taking this fellowship. She wanted him to get a Ph.D. and become a professor. That was what she always pictured that they would do. So he had to get something going quick when he got to D.C. because he wasn't making any money. And if you wanna get something going quick in the late '60s in Washington, D.C., Donald Rumsfeld was your guy.
What do you think radicalized Dick Cheney and made him such an ideologue?
The first radicalization was just the environment he kind of came of age in, which was the Nixon White House and the Ford White House, which were all about executive power — the imperial presidency. And then his conversation about the unitary executive theory with a young [Antonin] Scalia, who was a lawyer in the Justice Department.
Everything that I found with Cheney goes back to the unitary executive theory. You look at his minority opinion that he wrote on the Iran-Contra affair with David Addington. They actually have several lines in it where they say the president has monarchical-like powers.
The radicalization of Cheney, to me, is two steps. Number one is the political environment he grew up in, [and then] introduction to the unitary executive — [which] was weaponized by 9/11. Especially when he said, "Give me all the unfiltered intelligence." A lot of Washington insiders said, "Anyone who would do that — [it] would drive them crazy." One guy described it as like "listening to Led Zeppelin full volume, 24 hours a day."
So I think he was already an extreme right-winger who then came into collision course with this very traumatic event, 9/11.
Your movie depicts Cheney as motivated by the acquisition of power — but do you believe he had specific policy goals beyond that?
As far as policy goals go, war is the key to being able to use these sorts of unparalleled powers. Some legal scholars would call [these] insane powers. So I always felt like Cheney was putting together these pieces of power to expand his own power … which I do believe made him a power addict … His wife's desire for power, and by extension, America's desire for power, which did fit neatly with the neocons.
But I also think invading Iraq did two things. It activated the unitary executive theory — [if] writings from the DOJ [Department of Justice] that came about at that time were filled with references to the unitary executive theory.
And yes, the oil too, was a part of it. Cheney also is an oil guy. He grew up in an oil state, Wyoming That was his whole life. All his friends are oil guys. I always look at Cheney as a right-hand man, and I think that he serves power: Sometimes that power is oil barons, other times that power is a presidency — the notion of a powerful presidency.
So I think Iraq was sort of a mishmash of ideas. I think it was unitary executive and I think it was definitely oil, and I think it was most of all expansion of executive power and a show of force to the world.
What are the most significant and lasting parts of Cheney's legacy?
I would just say in general, those eight years of Bush and Cheney were so dispiriting that they made a lot of people kind of give up on government. And the fact that we can't fix something that really can be improved pretty easily and pretty quickly, like the opioid epidemic or like gun safety laws. Those are things that 30, 40 years ago we would've had bills passed on the issue. We would've seen fewer deaths within a year, within two years. Even the assault weapon ban, you saw deaths go down after that…
Then, obviously, the Middle East is just a wreck. Our friend, Adam Davidson, had a friend of his, a journalist, go to Iraq recently and come back and just say, "It's awful. It's completely undone." And obviously, with what happened in Syria, ISIS, all that kind of stuff. Those are the clear, kind of bad effects of Cheney and I would say the rise of this particular form of the Republican Party.
Much of your film resurrects events that have been forgotten in the American psyche, because we have this tendency to venerate leaders the moment they leave office. It's as if presidents and their administrations suddenly get immunity from retrospective scrutiny. Why do you think that is?
I feel a lot of this goes back to the pardoning of Nixon. That's a bad, bad thing. I think he should've done some time. I think it's important to not imbue these leaders with king-like mystical properties. Do you remember Jerry Lewis saying, "We should never criticize the president"?
I think we just like the idea of powerful people. We like the idea of a king. We like the idea of these celebrities that get treated like kings. Why did the Bushes keep getting elected to office? Why did the Kennedys keep getting elected to office after several of them did pretty terrible things? We just like that idea. We like the idea that some people's blood is more special than ours. I don't know why. It's really deranged…
Our democracy at its root is about the throne. What they tried to do with the Constitution, the original people that wrote it, was break up the power so you don't have one crazy guy sitting in the throne. But what Cheney tried to do was bring the power back to one person on that throne…
I guess my answer is democracy is still really new, and clearly it's not going well right now. And I think we're going to have to have a whole moment where we look at it and fix a bunch of stuff because parts of it aren't working too well.
Many people say Donald Trump's administration is the worst in American history. After doing a movie on Cheney and the Bush administration, do you agree?
Everyone wants things to be ranked and compared to each other. The real answer is that there is a safe that was filled with diamonds that represent our democracy and checks and balances. They couldn't get a goon like Donald Trump to go in and crack the safe because he doesn't even read books. Like he's not an educated guy.
So they had to go get an expert like Dick Cheney to go in there. Dick Cheney went in, he cracked the safe, he took all the jewels out of the safe, he exited the store, he left the front door wide open. Then after an hour some stray dogs wandered into the store and started crapping all over the place and peeing everywhere. And then when the owner went in, one of the dogs bit him and he said, "These dogs are the worst."
That, to me, is Cheney versus Trump. Yeah. Cheney cracked the safe, Trump is the strange bizarre dude who wandered in (and) took a crap in the store…The police arrest the street guy because look, he took a crap. He's in the store. Meanwhile, Cheney is across town giving W. Bush one diamond while he takes the other 99 and W. Bush is delighted with the one diamond.
---