John Densmore on the Immigrant Heart
Well… my 68 year old brain has done it again. It's bad enough going into a room and wondering why you're in there, but leaving your wallet on top of your car at the gas station, and then driving off, has much more serious consequences. It's being pre-occupied with multi-tasking in this jet-set age that has overloaded the wiring upstairs. The New York Times had an article that creative acts need a singular focus; you can't answer the phone, eat lunch, or text while playing music or painting. So I don't know where my mind was after I set the billfold on the roof, pumped petrol, and left.
Certainly the miracle woman who was driving by later was in her present mind. That afternoon I was in a complete panic, going back to the gas station, looking everywhere, asking the attendant if anything had been turned in… all to no avail. I phoned my accountant with the depressing story, and instructed him to cancel all my credit cards and said I would be going to the DMV to get a new driver's license.
Meanwhile, the miracle woman was leaving her job at a fancy home in the Pacific Palisades, where she was a house cleaner (not for California's former governor Pete Wilson — just a maid). She drove down into the canyon, and turned on the little side street where she would catch the PCH south. Looking over at the gas station, she spotted something in the gutter. It looked like an old-style Mexican wallet. She quickly got out to retrieve the item, when the signal changed. Cars behind her started honking. It didn't bother Rosa one bit — she was on a mission. Grabbing the billfold, she jumped back in her car and sped off through the intersection. Due to her little endeavor, the rest of the cars caught a red light. Too bad for them, too good for me.
The miracle woman pulled over before going through the tunnel onto the 10 freeway. She looked at my driver's license and noticed the address was in Century City (my accountant). Instead of taking the 405 south to Culver City where she lived, she continued on the 10 to Century City… well, actually she had to take several side streets after exiting the freeway, to wind up at the Avenue of the Stars. It was rush hour and parking was twenty dollars. She went anyway. Going up to the 10th floor where my accountant had his office, she found out that the accountancy corp. had moved. The new resident gave her my accountant's number and a phone. She called and the man who pays my bills was amazed when he heard her story. He asked Rosa to hold on for a minute while he called me.
"Stop, stop… a woman found your wallet!" Fortunately, I hadn't gone to the Department of Motor Vehicles yet and he hadn't cancelled any of my cards. He clicked back to Rosa, and said he would send a messenger to her house to get the wallet. "No, no, there's money in it… someone might steal the cash." "Well, we certainly want to give you some of that for finding it!" "No, no, just tell Mr. Densmore that he should pick it up himself."
I was elated! I hadn't gone to the DMV and stood in line forever, while she had negotiated Westside gridlock to do a stranger a favor. Maybe she thought it was one of her countrymen who lost his billfold, me having purchased the machine-tooled wallet at Olvera Street (a tourist area in downtown L.A. emulating Old Mexico). But she saw my name on the license when looking for an address, and "Densmore" meant "gringo." It didn't stop the miracle woman.
I headed for Culver City, driving carefully because at that moment I, too, was an "illegal" — no driver's license. I wanted to do something for this kind woman, so I pulled into a flower shop. If she wouldn't take money, I'm sure she would take flowers… only flowers cost money… and my mind had wandered again — I was broke! She had all my dough. Cruising past her house several times, I finally caught the address and pulled over. Her apartment had the usual security grid on all the doors and windows. Another idea hit me, and this might be a good one… a good mental diversion. I shuffled around the floor boards of my Prius and found what I was looking for: a Doors CD. Maybe Rosa was into music…
The slightly over-weight, middle aged woman from Mexico opened the door. As she invited me in, I spied a shrine to the Virgin Mary on the wall behind the front door. On another wall rested a shelf full of books, with one about Mother Teresa prominently displayed on top. Rosa offered me a seat on the couch and as I sat down I heard some giggling from the hallway. Even with my pleading, "Hola… hola," we couldn't get her four-year-old girl to come out and say "hi" to the "gringo." The miracle woman went into the kitchen and brought back the familiar black Mexican wallet that had brought us together.
"Please check to see if everything is there," she insisted. Embarrassed by her concern, I quickly rummaged through and pulled out a twenty.
"You must take this for your trouble…" She shook her head.
"Didn't you have to pay for parking?" Now she was shaking her head affirmatively, and starting to give in.
"I have something else that I would like to give you… some music." I handed her the CD along with the twenty dollar bill. She reluctantly took both, saying that her brother likes music and maybe she could make him jealous if she accepted the gift. Now she had a mischievous look in her eye.
"Actually, I'm a member of this music group," I said pointing to the CD. "The Doors… have you heard of them?"
"I think so… I know my brother will know…"
"Ya know… uh… Jim Morrison was our singer," I said trying to help. Recognition crept over her face.
"I could autograph it… sign it to you…"
"Bueno," she responded. After dedicating it to "Rosa," I gave the CD my John Hancock. We sat silently for a minute or so, and then I blurted out, "I'm Catholic, too!"
Where the f… did that come from?! I guess with the Virgin Mary and Mother Teresa leering down on me, I fell to my knees (metaphorically, of course). I had been a "renegade Catholic" for most of my adult life, hating the church for giving me huge doses of "sin," as well as dominating the world with no birth control, and a whole lotta gold in their coffers.
Organized religion is not my cup of meat. Still, the goodness in this devoted woman warmed my heart, and I wanted to give back, so something in me bubbled up out of my mouth… and it made her smile… big time. They say, "Once a Catholic, it's for life." I don't like that phrase one bit, but there are many good people in all of the world's religions, it's only when they get into "my God is better than yours" that I get crazy. When the right wing attacks immigrants they focus on the small percentage of criminals but not the Rosas who contribute day in and day out to our society. She is everything they claim they want in a citizen; hard-working, honest, generous, and religious in the best sense because her actions match her beliefs.
In the coming months, as we get into immigration reform, let's try and remember the likes of the miracle woman. This great melting pot we live in has been built by immigrants, and most of them are like Rosa.
(Former Doors drummer John Densmore has written for Rolling Stone, the Guardian, the Nation and Los Angeles Times. This post first appeared on Huffington Post and is republished with permission.)

Award-Winning Reporter David Sirota to Lead National Investigative Desk on Inequality for Capital & Main
The New York Times has credited Sirota's Wall Street reporting for showing "that secrecy can hide high fees, low returns, excess risk and the identity of politically connected dealmakers."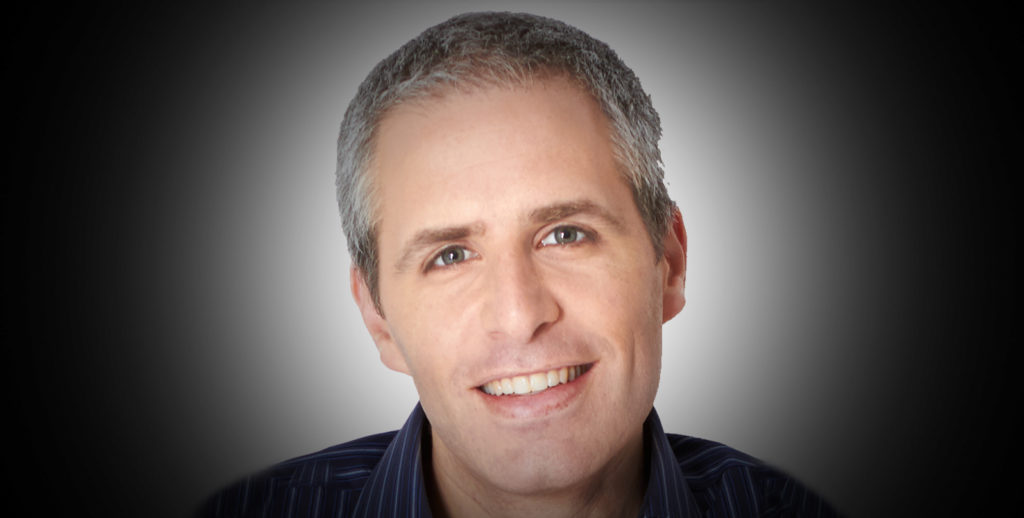 LOS ANGELES — Capital & Main announced today that award-winning reporter David Sirota will lead a new national investigative desk for the California-based publication. His coverage will focus on the country's historically high level of economic inequality, and the role of Wall Street, the private sector and government policy in perpetuating income disparity.
"I am thrilled to join one of the most promising young investigative publications in the country," said Sirota. "There has never been a greater need for aggressive nonpartisan reporting that scrutinizes how corporations, lawmakers and the super-rich wield political and economic power. Capital & Main has established a reputation as an intrepid source of hard-hitting investigative reporting. I am excited to expand their capacity to shine a spotlight on how and why America now has the highest level of economic inequality in the country's modern history."
Sirota will join Capital & Main as a full-time reporter this summer, and prior to that will consult with the publication on editorial content and partnerships. The new position was made possible in part by a grant from the Jonathan Logan Family Foundation in Oakland, CA.
Capital & Main is a non-profit publication founded in 2013 and its reporting has been co-published by (among others) The Atlantic, Time, The Guardian, Reuters, The Daily Beast, Slate, Grist, Fast Company, The Huffington Post and Newsweek. Capital & Main's reporting has won recognition from the Society of American Business Editors & Writers, the Southern California Journalism Awards and the Best of the West contest. Its reporters have been featured on (among others) PRI's The World, WNYC's The Takeaway, as well as on programs on KQED and KCRW.
Sirota has reported extensively on the relationship between money and politics, and has gained a reputation as a journalist willing to scrutinize public officials of both parties. During his career, he has become one of American journalism's most authoritative experts on complex financial systems including taxes, hedge funds, private equity and public pensions. He is a two-time winner of the Best in Business award from SABEW – most recently for his coverage of the 2017 Republican tax bill and its controversial "Corker kickback" provision. Before that, he won recognition from the Columbia Journalism Review for his reporting on how conflicts of interest shaped how Democratic Gov. Dan Malloy's administration oversaw a proposed health-care merger. Sirota has also won Ithaca College's Izzy Award and has been a finalist for UCLA's Gerald R. Loeb Award and Syracuse University's Mirror Award.
The New York Times has credited Sirota's Wall Street reporting for showing "that secrecy can hide high fees, low returns, excess risk and the identity of politically connected dealmakers." In one of its awards, SABEW said Sirota has produced "original, tenacious reporting that displayed a mastery of scouring documents, analyzing data and holding public officials accountable." The legendary late columnist Molly Ivins said, "Sirota is a new-generation populist who instinctively understands that the only real questions are 'Who's getting screwed?' and 'Who's doing the screwing?'"
"David Sirota is one of the finest investigative reporters in the country, and he promises to take Capital & Main's reporting on inequality and related issues to a whole different level," said Capital & Main board member Rick Wartzman, a former Wall Street Journal reporter, Los Angeles Times business editor and the author of four books, including The End of Loyalty: The Rise and Fall of Good Jobs in America. "David's fearless approach to holding the powerful to account is precisely what we need at this moment in time."
From 2014 to 2018 Sirota led International Business Times' investigative reporting team, where he broke major stories on how President Trump's top adviser evades ethics laws as he shapes policies that could enrich his firm; CFPB chief Mick Mulvaney's ties to the financial industry — and how he pressured regulators to back off predatory lending rules at the same time he was raking in cash from payday lenders; how Equifax lobbied against consumer protection rules just before its huge data breach; and how chemical companies that spewed toxins after Hurricane Harvey had worked to reduce safety regulations in the lead-up to the disaster.
In 2014, Sirota's investigative series for PandoDaily about public broadcasting compelled a PBS flagship station to return a $3.5 million contribution from a hedge fund billionaire. That same year, Sirota's investigative reporting about pensions for PandoDaily and then for International Business Times led the New Jersey state government to open a formal pay-to-play investigation and to divest state holdings in a venture capital firm. Sirota's reporting for International Business Times also led San Francisco officials to delay a proposed $3 billion investment in hedge funds.
"We have been longtime admirers of David's work, and couldn't imagine a better fit for our reporting on inequality," said Capital & Main publisher Danny Feingold. "David will give us the capacity to break important national stories on one of the country's great existential threats."
Sirota is also the author of two New York Times best-selling books, Hostile Takeover and The Uprising, as well as Back to Our Future, which became the basis for the National Geographic Channel's miniseries "The '80s: The Decade that Made Us." He appears frequently on MSNBC and CNN, and is the host of a podcast on economic, political and social issues.