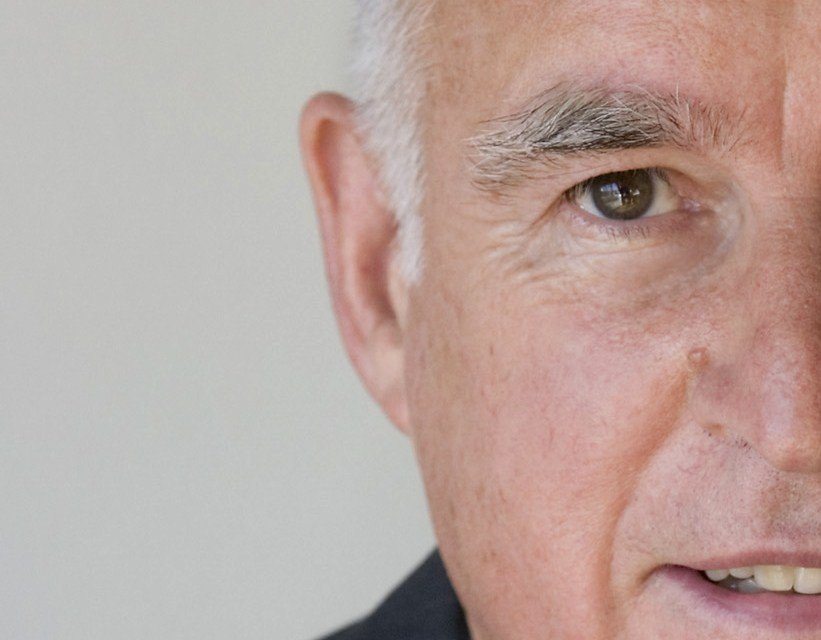 The walking, talking, governing refutation of the notion that there are no second acts in American lives is on a roll in California. "I've never been more excited," Gov. Jerry Brown says, "and this is my 11th year on the job."
Brown, 74, has ample reason for excitement. After a calamitous recession (inland California was the epicenter of the subprime quake) and nearly a decade of record deficits and legislative gridlock, Brown has come up with a budget that will put the Golden State into surplus territory without requiring further cuts. In November, voters approved Brown's ballot measure, Proposition 30, which raised taxes on the wealthy and stabilized state finances to the point that Standard & Poor's upgraded California's credit rating last week. The new revenue has gone chiefly to schools and universities, though Brown wants to change K-12 funding so that money flows disproportionately to those districts with more impoverished and Spanish-speaking children.
Brown's second stint as governor (a post he also held between 1975 and 1983) is proceeding more successfully than his first. His standing in the polls has never been higher, the Public Policy Institute of California has found. He gets universally high marks from liberals and centrists for his conception and promotion of Proposition 30, while business and conservatives look to him to rein in the more-progressive instincts of the legislature. What liberals would like is for Brown to consider still more tax increases — say, the imposition of an oil severance tax, which California alone among oil-producing states does not have — to restore state services to pre-2008 levels. State spending is still 18 percent less than it was in 2006, and California has 11 percent fewer teachers than it had then.
But Brown will have none of this. "The answer is no on taxes," he told me in a recent interview. The annual "state spending on schools [and universities] will go from $47 billion to $63 billion in the next five years" with the funds from Proposition 30. "I think we should digest this great leap forward before we contemplate anything further."
The governor is committed, though, to certain big-ticket green-infrastructure projects — in particular, a water project for the Central Valley and a high-speed rail line from Los Angeles to the Bay Area. In this, he is following in the footsteps of the state's master builder, his father, Edmund "Pat" Brown, who as governor raised taxes that he used to turn the state into America's postwar industrial Eden, expanding the University of California system and building freeways and aqueducts.
The son took pains during his first go-round as governor to differentiate his politics from his father's. Brown was at the forefront of the first generation of post-New Deal neoliberals — a cohort that included Gary Hart and Paul Tsongas — who promoted environmentalism over growth and cultural liberalism over economic populism. With Brown, the tension between the two strands of liberalism at times seemed painfully Oedipal: As his father had embraced all rituals of the political life, so Brown took pleasure in shunning them.
Brown is the last of the 1970s neos still governing, and while he has adopted his father's mantle of master builder — albeit for greener purposes — his resistance to convention, so apparent in his first tenure as governor, has expanded to include a resistance to novelty as well. Where he finds genuine technological breakthroughs, he wants to proceed "at Mach speed": He is pushing the University of California to offer more classes online, partly as a way to hold down spiraling costs to students.
As head of the university system's regents, though, Brown casts a cold eye on much of what passes for academic work. "Research is important, but the faculty's primary role is teaching. It's not the students' job to subsidize research," he told me. "Some of the talk of producing new knowledge — it's like GM producing new tailfins rather than a new kind of engine. Research into reality is good; academic novelty isn't so much of an imperative."
If Brown's excitement has never been higher, it's partly because he has settled into the dual role of builder and naysayer — a perfect resolution of both neoliberal and Oedipal tensions. Whether he has struck the perfect balance for the state is open to question: California's middle class has never recovered from the evisceration of the aerospace industry at the end of the Cold War, while the number of its working poor has exploded. Brown has achieved his equipoise. His state still needs more help.
(This post first appeared in the Washington Post and is republished with permission.)

Rick Scott Invested in the Same Financial Firms As Florida's Pension System
Co-published by MapLight
For most of his time in office, Florida's governor has shielded his investments from public view. A new disclosure shows Rick Scott and his wife have invested at least $18 million in financial firms managing money for the state's pension system that he oversees.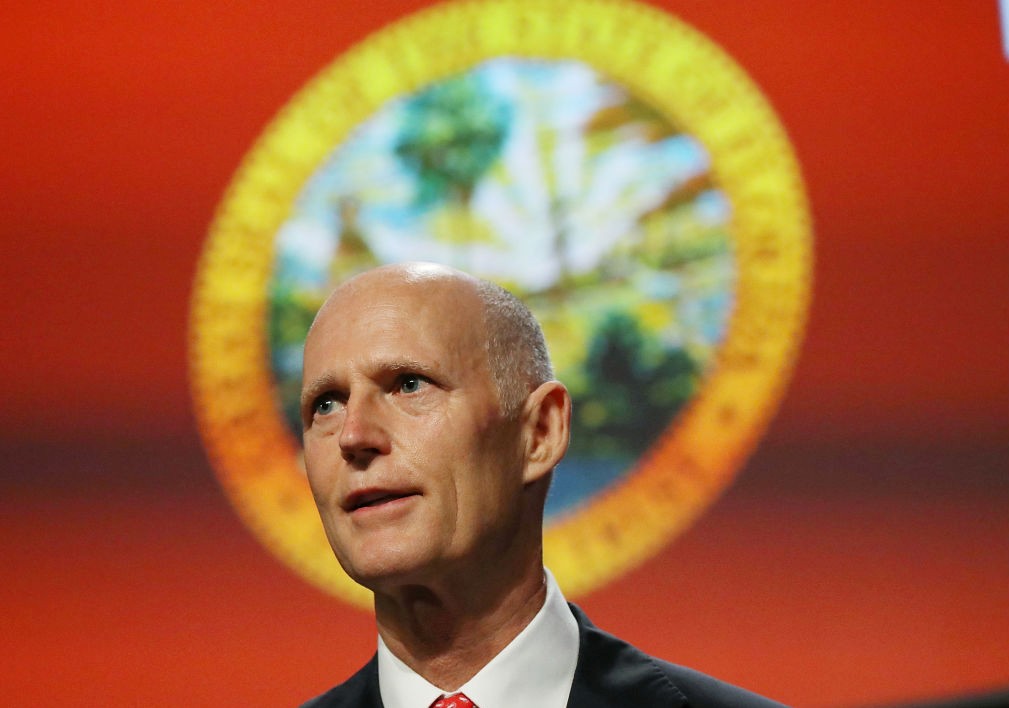 ---
Former SEC Lawyer: "There needs to be an investigation into whether the state is subsidizing Rick Scott's personal returns."
---
Co-published by MapLight
Florida Gov. Rick Scott and his wife have invested at least $18 million in three financial firms managing money for the state's pension system that Scott oversees — a situation that intertwines the governor's personal finances with his responsibility for supervising state employees' retirement savings.
The investments were first divulged in a federal financial disclosure form that Scott filed as part of his U.S. Senate campaign in July. For most of his time in office, Scott has shielded his investments from public view, and only reported their overall value in his blind trust.
The terms of Scott's investments remain undisclosed. The firms' own corporate documents say they can give certain investors special preferences not afforded to other investors — and experts have in recent years argued that hedge funds, private equity firms, and other "alternative investments" are giving such preferences to elite investors. One former Securities and Exchange Commission attorney told MapLight and Capital & Main that Scott must disclose whether he is being given such preferences.
---
Critics have raised questions about how blind the Scott family trusts really are.
---
Florida ethics laws are supposed to prohibit state officials from entering into contractual relationships with companies that do business with their agencies. However, after Scott became governor in 2011, state ethics officials said he and his family members could put their assets into a blind trust to avoid conflicts of interest and still maintain their investments in companies operating in Florida.
Critics have raised questions about how blind the Scott family trusts really are. Scott placed one of his longtime business associates in charge of managing his blind trust. The Tampa Bay Times reported that Scott's blind trust has invested with a private equity firm tied to a high-speed rail project in Florida. The trust also had an indirect interest in a cancer treatment company that received tax breaks from Scott's administration.
---
"The question is whether Rick Scott is being allowed to invest on better terms than the state pension fund."
---
"When Governor Scott was elected, he put all of his assets in a blind trust, which is managed by an independent financial professional who decides what assets are bought, sold or changed," said Scott campaign spokesperson Lauren Schenone. "The rules of the blind trust prevent any specific assets or the value of those assets within the trust from being disclosed to the governor, and those requirements have always been followed."
Scott is one of three state officials who serve as trustees for the Florida State Board of Administration, which manages a $160 billion fund for roughly 400,000 retirees. Scott, Attorney General Pam Bondi, and Chief Financial Officer Jimmy Patronis oversee lucrative state investment deals granted to cash-hungry Wall Street firms.
The three firms that have received $325 million worth of Florida pension investments have allowed the Scott family's blind trusts to simultaneously invest their personal fortunes in these funds. Scott's investments in the funds did not appear in a 2014 disclosure itemizing his holdings. His campaign did not say when the investments were made.
"There are no ethics rules that prohibit or limit a trustee from investing in funds also invested in by the SBA," said SBA spokesperson John Kuczwanski, though he added that trustees are subject to Florida's general code of ethics. Kuczwanski said that the governor has no involvement in specific pension investment decisions.
Don Hinkle, a Democratic lawyer, filed a lawsuit last year alleging that the governor has failed to comply with the state's blind trust and financial disclosure laws. He said he was surprised by the news that Scott had invested in the same firms as the Florida pension system.
"I would think that he would have avoided investments where the state of Florida's money is propping his up," Hinkle told MapLight and Capital & Main.
In 2011, a few months after Scott became governor, the SBA committed $150 million to Highline Capital Partners, a New York-based hedge fund. Scott's financial disclosure shows that his family's trusts have invested at least $4 million in the same Highline fund as the state.
The SBA also committed $100 million in 2015 to a hedge fund managed by Canyon Capital Advisors, a Los Angeles-based firm created by veterans of the notorious investment bank Drexel Burnham Lambert, which was driven into bankruptcy as a result of illegal and unethical trading practices. Scott and his family have invested at least $12 million in Canyon funds, according to his financial disclosure.
Before Scott became governor, the SBA invested $75 million with VSS, a New York-based private equity firm that was launched by a co-founder of Psychology Today. Scott and his wife, Ann, have invested more than $2.2 million in another VSS fund. A spokesperson for VSS said the firm doesn't comment on its investors.
All three firms' SEC filings say they can offer certain investors special fee terms or other benefits not offered to other investors.
"Alternative investment funds have the ability to offer every investor different fees at a different rate of return, so the question is whether Rick Scott is being allowed to invest on better terms than the state pension fund," said former SEC attorney Edward Siedle, whose Florida-based firm conducts forensic investigations of state pension systems.
"If you give one investor an advantage, another investor has to be disadvantaged," Siedle said. "That means there needs to be an investigation into whether the state is actually subsidizing Rick Scott's personal returns and whether the governor enjoys advantages that are harming the retirees."
Schenone, Scott's spokesperson, said that his blind trust has "been upheld multiple times by the State Commission on Ethics and the court system. Governor Scott has also followed the requirements of all state and federal financial filings."
She noted that former Florida Republican Gov. Jeb Bush and Scott's 2010 Democratic opponent Alex Sink had also used blind trusts, although Scott's campaign attacked Sink for hers at the time.
"Blind trusts sound good but can run afoul of state laws requiring public officials to disclose their personal finances," a Scott campaign ad said in 2010. "[But] simply moving large amounts of money into a blind trust does not magically erase the knowledge of what you own."
---
This piece was reported by Andrew Perez of MapLight and David Sirota of Capital & Main, and published in partnership with the Florida Center for Investigative Reporting.