Jerry Brown Finds His Groove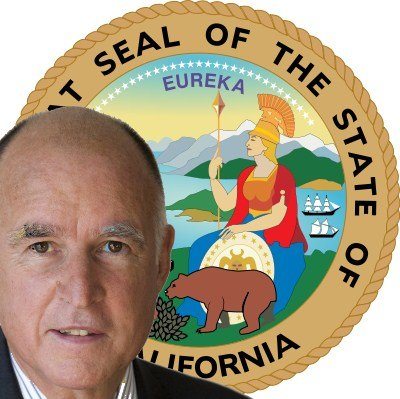 Expect scuffles between Jerry Brown and legislative Democrats over the governor's budget blueprint.
California's social services have certainly been cut to the bone during the recession. But Brown's proposal for a balanced budget is a remarkable and critically important achievement which sends a message to the rest of the country:
That the bluest of all the big states can get its fiscal house in order. This was enabled, of course, by the modest tax increases in Prop. 30, passed by voters in November. Watch here as a buoyant and frisky Jerry Brown explains – in his own inimitable way – what this means.
California's balanced budget is a repudiation of claims by conservatives that only Republican-led states can manage their books and grow their economies. Thirty states have Republican governors and all but six of them have legislative majorities, making possible all sorts of right-wing mayhem on worker, women, gay and immigrant issues.
Jerry Brown's second go-round as governor was off to a slow start and disappointed and frustrated many of his former fans. But now (thanks to "30") the 74-year-old has found his groove and is expected to run for a fourth term. (He completed his second term in 1982.)
Following is a slightly compressed and edited stream-of-consciousness narrative by Brown near of end of his budget press conference.
California is not a failed state…
"The challenge is we're an aging society, productivity is growing more slowly and to the extent that it grows [the benefits] are not going to the workers but to the owners of capital. [In addition], we've got to deal with climate change which will make everything more expensive.
"I'm in a fairly strategic position to make things work and I would like at this stage in my life to do something that will make California a leader and an example of what America has to do that's both fiscally desirable and imaginative; investing in technology, in society and in the environment. That will be the test and I say that California can be the model."
(If you've linked to the press conference, I recommend you skip to minute 40 to get a look at the governor's brilliant, bi-partisan, one-of-a-kind Finance Director and budgetary savant, 37-year-old Ana J. Matosantos, who advised and guided both Brown and Arnold Schwarzenegger through the minutia of government programs and spending).
(This post first appeared on LaborLou and is republished with permission.)