James Baldwin's Ghost Haunts America in a New Documentary
I Am Not Your Negro is a cinematic poem. A jarring juxtaposition of writing and found footage, it is both an elegant and elegiac tribute to a man whose ideas are as relevant today as they were when he was alive.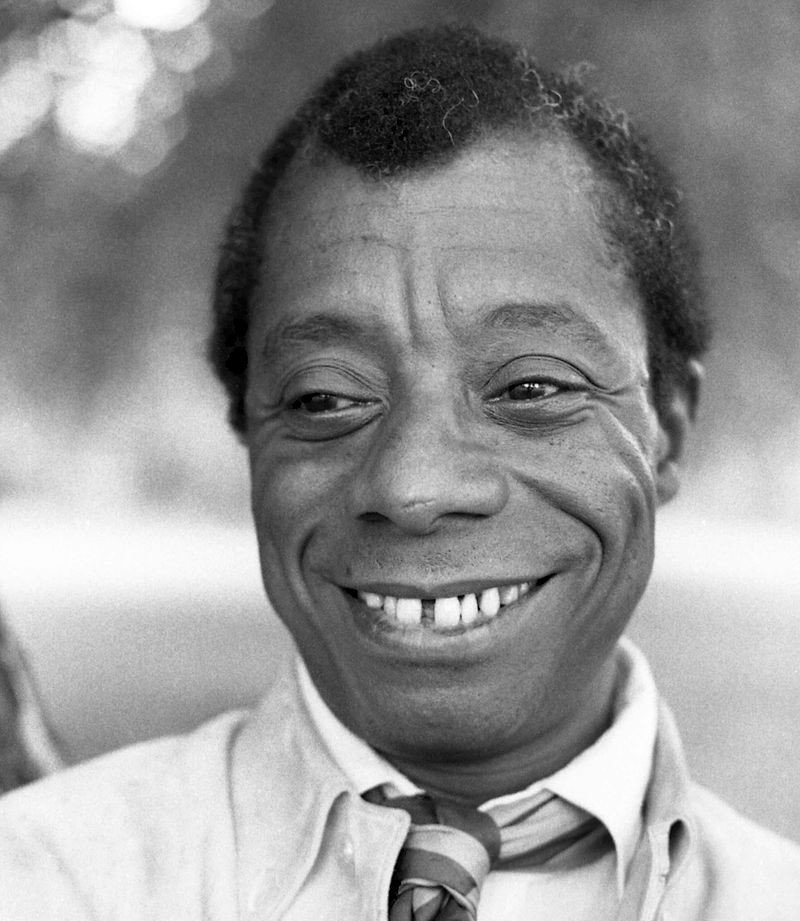 I Am Not Your Negro is a cinematic poem. A jarring juxtaposition of writing and found footage, it is both an elegant and elegiac tribute to a man whose ideas are as relevant today as they were when he was alive. Like many of the best documentaries, I Am Not Your Negro started with a discovery. Filmmaker Raoul Peck took an unfinished manuscript by Baldwin and decided it would make the foundation for a film. In the late '70s, Baldwin had been commissioned to write a book about his friendship with three of his slain activist friends: Medgar Evers, Malcolm X and Martin Luther King Jr.
But the 30 pages he completed before his 1987 death from cancer demonstrate that the book, to have been called Remember This House, also was going to more ambitiously chronicle the African-American experience in 20th century America. The film and writing not only offer firsthand insight into the three fallen heroes, but also capture the essence of the enigmatic and lesser known Baldwin, an author/playwright/social critic who refused to be anyone's "Negro."
A gay black man, Baldwin moved to a more tolerant France in 1948, but his conscience called him back to the U. S. during the civil rights movement, and he became both a witness to history as well as a participant. There are numerous clips in I Am Not Your Negro of Baldwin during this time, speaking at lectures or on talk shows, and marching in protests. Sprinkled throughout the doc is footage of one of Baldwin's appearances on The Dick Cavett Show, in which he demonstrates a disarming mix of intellect and passion, emerging as an angry and sensitive sage frustrated by circumstance and the inability of the mainstream to understand and address his outrage.
In one moment, Cavett, always considered one of the more intellectual talk show hosts, asks a question only to have Baldwin eviscerate the naiveté of the query in such a way that the host blinks in a mixture of shock and embarrassment. Later in the same appearance, a white professor is summoned to provide a counterpoint to Baldwin's worldview, only to see his argument blister and then combust under the heat of Baldwin's rebuttal.
Peck and editor Alexandra Strauss punctuate Baldwin's prose from Remember This House with poetic cityscapes and images from the past, including telling clips from wholly whitewashed mainstream films and those portraying African-Americans in grossly stereotypical and negative roles. They never make a false step — impressive indeed, considering these words were never intended to be accompanied by visuals. This truly underscores the fact that Baldwin's writing is the real star here. Beautifully narrated by Samuel L. Jackson, Baldwin's words are stunning in their lithe profundity.
"The story of the Negro in America is the story of America…and it is not pretty," he writes, never shying from the uncomfortable truth. Baldwin is so tuned in to the plight of his people, so enlightened to the vicissitudes of the hostile world in which he and his brothers and sisters must contend, that he comes across as a messenger sent from the future who has arrived to educate the masses, even though the masses seem to want none of it.  Peck intercuts shots of victims of recent police brutality and the resulting protests while we hear Baldwin say, "I'm terrified at the moral apathy — the death of the heart which is happening in my country. These people have deluded themselves for so long, that they really don't think I'm human. I base this on their conduct, not on what they say, and this means that they have become, in themselves, moral monsters."
So many of his reflections seem eerily relevant to our current state of affairs. He says that all the American public really cares about is "safety and profits," but warns, "you don't need numbers, you need passion."
While I Am Not Your Negro was nominated for a 2016 Academy Award for Best Feature Documentary, it was O.J.: Made in America that took the Oscar, which Baldwin would have expected. The latter film relies on a largely simplistic recounting of the trial of an unenlightened black celebrity whose wealth and fame allowed him to shun his people and get away with murder (figuratively, if not literally). As Baldwin himself says in Peck's film, "Simplicity seems to be a great American virtue, along with sincerity…the people in general cannot bear very much reality." I Am Not Your Negro was Baldwin's reality and it is our reality now.
White Americans largely shunned Baldwin's views during his life and they continue to shun them now, long after his death, when we all still need to heed them. Peck's remarkable film hopefully will help change that. As Baldwin wrote, "History is not the past, it is the present. If we pretend otherwise, we are criminals."
---
Homepage photo of Baldwin by Allan Warren.