James Baldwin's Ghost Haunts America in a New Documentary
I Am Not Your Negro is a cinematic poem. A jarring juxtaposition of writing and found footage, it is both an elegant and elegiac tribute to a man whose ideas are as relevant today as they were when he was alive.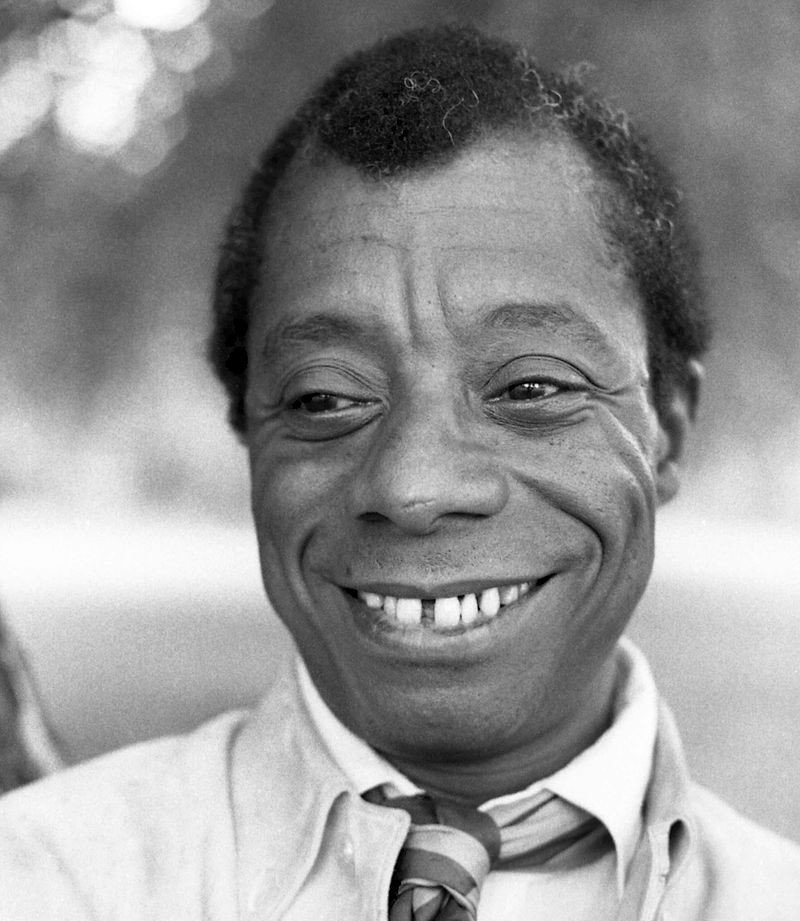 I Am Not Your Negro is a cinematic poem. A jarring juxtaposition of writing and found footage, it is both an elegant and elegiac tribute to a man whose ideas are as relevant today as they were when he was alive. Like many of the best documentaries, I Am Not Your Negro started with a discovery. Filmmaker Raoul Peck took an unfinished manuscript by Baldwin and decided it would make the foundation for a film. In the late '70s, Baldwin had been commissioned to write a book about his friendship with three of his slain activist friends: Medgar Evers, Malcolm X and Martin Luther King Jr.
But the 30 pages he completed before his 1987 death from cancer demonstrate that the book, to have been called Remember This House, also was going to more ambitiously chronicle the African-American experience in 20th century America. The film and writing not only offer firsthand insight into the three fallen heroes, but also capture the essence of the enigmatic and lesser known Baldwin, an author/playwright/social critic who refused to be anyone's "Negro."
A gay black man, Baldwin moved to a more tolerant France in 1948, but his conscience called him back to the U. S. during the civil rights movement, and he became both a witness to history as well as a participant. There are numerous clips in I Am Not Your Negro of Baldwin during this time, speaking at lectures or on talk shows, and marching in protests. Sprinkled throughout the doc is footage of one of Baldwin's appearances on The Dick Cavett Show, in which he demonstrates a disarming mix of intellect and passion, emerging as an angry and sensitive sage frustrated by circumstance and the inability of the mainstream to understand and address his outrage.
In one moment, Cavett, always considered one of the more intellectual talk show hosts, asks a question only to have Baldwin eviscerate the naiveté of the query in such a way that the host blinks in a mixture of shock and embarrassment. Later in the same appearance, a white professor is summoned to provide a counterpoint to Baldwin's worldview, only to see his argument blister and then combust under the heat of Baldwin's rebuttal.
P
eck and editor Alexandra Strauss punctuate Baldwin's prose from
Remember This Hous
e with poetic cityscapes and images from the past, including telling clips from wholly whitewashed mainstream films and those portraying African-Americans in grossly stereotypical and negative roles. They never make a false step — impressive indeed, considering these words were never intended to be accompanied by visuals. This truly underscores the fact that Baldwin's writing is the real star here. Beautifully narrated by Samuel L. Jackson, Baldwin's words are stunning in their lithe profundity.
"The story of the Negro in America is the story of America…and it is not pretty," he writes, never shying from the uncomfortable truth. Baldwin is so tuned in to the plight of his people, so enlightened to the vicissitudes of the hostile world in which he and his brothers and sisters must contend, that he comes across as a messenger sent from the future who has arrived to educate the masses, even though the masses seem to want none of it.  Peck intercuts shots of victims of recent police brutality and the resulting protests while we hear Baldwin say, "I'm terrified at the moral apathy — the death of the heart which is happening in my country. These people have deluded themselves for so long, that they really don't think I'm human. I base this on their conduct, not on what they say, and this means that they have become, in themselves, moral monsters."
So many of his reflections seem eerily relevant to our current state of affairs. He says that all the American public really cares about is "safety and profits," but warns, "you don't need numbers, you need passion."
While I Am Not Your Negro was nominated for a 2016 Academy Award for Best Feature Documentary, it was O.J.: Made in America that took the Oscar, which Baldwin would have expected. The latter film relies on a largely simplistic recounting of the trial of an unenlightened black celebrity whose wealth and fame allowed him to shun his people and get away with murder (figuratively, if not literally). As Baldwin himself says in Peck's film, "Simplicity seems to be a great American virtue, along with sincerity…the people in general cannot bear very much reality." I Am Not Your Negro was Baldwin's reality and it is our reality now.
White Americans largely shunned Baldwin's views during his life and they continue to shun them now, long after his death, when we all still need to heed them. Peck's remarkable film hopefully will help change that. As Baldwin wrote, "History is not the past, it is the present. If we pretend otherwise, we are criminals."
---
Homepage photo of Baldwin by Allan Warren.
Persistence of Vision: The Autry Museum's 'La Raza' Photo Exhibition
A photographic exhibit reveals long-unseen images of the Chicano community at a time of political upheaval and demands for civil rights.
1970 Chicano Moratorium March (Luis C. Garza/Chicano Studies Research Center at UCLA)
After 47 years, the old black-and-white news photograph can still shock: A helmeted Los Angeles County sheriff's deputy points a teargas gun toward a small unarmed group crowded in the doorway of the Silver Dollar Café, a tavern on Whittier Boulevard in East L.A. It's a local pub, next door to a wig shop, with an outer wall advertising itself as a swinging destination with a collage of cartoon martini glasses, musical notes and topless women. But that afternoon in 1970, it was just someplace to grab a beer for journalist Ruben Salazar before heading back to the office.
He'd spent the day covering the National Chicano Moratorium March against the Vietnam War, which ended with deputies breaking up the demonstration and clashing with protesters. But Salazar, 42, a columnist for the Los Angeles Times and news director at the Spanish-language station KMEX-TV, never made it out of the Silver Dollar. Moments after the photograph was taken by Raul Ruiz of the underground La Raza newspaper, the deputy blindly fired a teargas canister into the bar, striking Salazar in the head and killing him instantly.
That picture is now at the center of LA RAZA, a photographic exhibition at Los Angeles' Autry Museum of the American West that was culled from an archive of 25,000 images created for the publication between 1967 and 1977. During those years, La Raza evolved from a small tabloid newspaper into a slicker magazine, but the mission never wavered: representing the Chicano community at a time of political upheaval and demands for civil rights.
The exhibition, which runs through February 10, 2019, shares La Raza's photographic collection for the first time with the public. It is now part of Pacific Standard Time: LA/LA, the Getty's countywide exploration of Latin American and Latino art, where the recently unearthed photographs offer an essential document of a movement too often overlooked.
"The purpose of the newspaper-magazine was that of an organizing tool, first and foremost," says Luis Garza, who was then a young photographer on the all-volunteer staff, and co-curates the Autry show. "There was little representation whatsoever of the Chicano community … within the body politic of Los Angeles. Decisions were being made affecting our community that we had no voice in."
Many of the images at the Autry depict a community newly engaged with the political moment, filling city streets in protest and carrying signs that confronted issues of immigration, cultural identity, civil rights and foreign wars that remain relevant a half-century later. In one picture, protesters march past the stately Times building in downtown L.A., with one sign reading, "Stop Nixon's racist deportation raids."
Other photographs document marches through rural California, beneath banners for the United Farm Workers and the slogan "Be Brown & Be Proud." Teenagers take to the streets in pictures from a series of walkouts and "blowouts" at several L.A. high school campuses named for presidents Wilson, Jefferson, Garfield, Lincoln and Theodore Roosevelt. Also at the Autry: A row of large blowups of police officers on rooftops and bridges, watching with binoculars, cameras and rifles as the demonstrations unfolded. La Raza was there to report on a community speaking out and under siege.
There were consequences for the mostly young staff. One prominent photograph at the Autry captures a little girl in braids, yelling into the lens while holding a stack of La Raza newspapers with an alarming headline: "La Raza Raided — Editor, Staff Imprisoned." Another picture shows La Raza photographer Ruth Robinson being handcuffed along with a Brown Beret activist.
"They got arrested all the time," says Amy Scott, chief curator at the Autry and co-curator of LA RAZA. "For them, activism and photography were not two separate things. The photographs were a way of making these arguments and putting them out there."
The mission was not simply to document the era's homegrown political uprising, but to capture something of the culture asserting itself as "a much more complex and dynamic community than had ever been portrayed in the mainstream media," adds Scott.
La Raza began life in the basement of an Episcopalian church in Lincoln Heights, debuting September 4, 1967, as a modest eight-page publication. By the time it had grown to more than 60 pages, its focus had expanded beyond local issues to concerns about Vietnam, indigenous land rights, immigration and Latin America. Mainstream media in the late 1960s was dependably conservative and "gave no coverage to our community whatsoever except to depict us in a negative light," says Garza.
Police in front of Lincoln High School, 1970. (La Raza/Chicano Studies Research Center at UCLA)
The photographers at La Raza provided their own cameras and 35mm film, while editors struggled to keep the no-budget operation afloat. "We tried at first to be bi-monthly, then it became monthly, then it became whenever you had the funds to print," recalls Garza, a University of California, Los Angeles student at the time. "It could be weeks, months or even a year before the next issue came out."
The paper's most dramatic moment of recognition came with the Moratorium March and the death of Salazar. After working as a foreign correspondent in Vietnam, the Times reporter returned to Los Angeles to find a vibrant subject in the growing Chicano movement. He was often critical of police — and was one of four fatalities on a violent day of deputies clashing with protesters. Pictures at the Autry show police clearing streets with batons and shotguns, and of squad cars with shattered windshields.
After Salazar's body was carried out of the Silver Dollar, the L.A. Sheriff's Department denied any role in his death, even suggesting that snipers were responsible. It was La Raza's photographs of the shooting, also published in the Times, that revealed the truth. Some suspected Salazar had been targeted for assassination. Whether through malice or utter incompetence, the incident was a bleak example of law enforcement's posture within East L.A. The deputy who fired into the bar was never charged.
In 2012, Garza and others began an effort to go through the La Raza photographs, which had been largely unseen and stored in multiple three-ring binders by one of the founding editors. Images had to be identified and cataloged, a process Garza describes as "photo-forensics." The archive was placed at the UCLA Chicano Studies Research Center, and with a grant from the Getty, the pictures were digitized, culminating with the Autry exhibition.
"I view it as karma and the blessings of the gods," Garza says of the successful effort to bring the pictures back into circulation after four decades in storage.
"The reaction from everyone is very positive, it's very emotional," adds Garza, who went on from La Raza to documentary work for KABC-TV. "For the first time we're getting recognition of who we are, what we accomplished and what we attempted. It isn't just about our community as Chicanos. It is about Los Angeles. It is about this country as a whole."
---
LA RAZA, Autry Museum of the American West, 4700 Western Heritage Way, Los Angeles; through Feb. 10, 2019.  theautry.org