It's Time to Reinvest in Workforce Development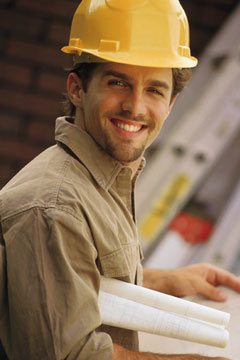 We all know that sequestration and the automatic $85 billion in federal cuts "across the board" for discretionary spending jeopardize our very delicate recovery from the Great Recession. Though slow, fragile and incremental, the recovery is real, thanks in part to an unsung legislative action — that now is in danger of being undermined by congressional inaction.
In 1998, Congress passed the Workforce Investment Act (WIA), which greatly improved unemployed people's lives. The WIA focused on providing employment and training services for youth and adults, preparing them for jobs in industries using a model that encouraged self-sufficiency and widespread access to resource centers and training. The goal was to help people learn the skills for life-long career advancement.
What made WIA special was that that it proactively engaged with business, education and labor (as the drivers of local economies) to guide the direction of workforce development programs in a way that would specifically address geographical needs. The result today is a system of high-functioning Workforce Investment Boards (WIBs) that are able to steer job training programs to serve the demands of local area industries. WIA also targeted workers with specific barriers to employment like those who had lost their jobs in industries that were leaving the U.S. or experiencing large-scale closures or relocations.
One such successful program funded by WIA (operated by ResCare locally) focused specifically on these types of displaced workers when a large distribution center in Los Angeles moved its warehouse location to San Bernardino. Several of the local workers were not able to make the commute to San Bernardino. One was Bernardo Mascota who, after he left the company, came to ResCare for job assistance because he believed employers discriminated due to his age and limited English. Once enrolled with ResCare, Bernardo received training on how to address employers' concerns about his ability to perform in the workplace. After two months, Bernardo was able to secure employment with Autozone as a full-time employee with benefits, through an onsite recruitment facilitated by ResCare staff.
In 2009, during a time when the U.S. economy was losing more than 800,000 jobs a month, something incredible helped stop the bleeding – and started turning the economy around: the American Recovery and Reinvestment Act. ARRA helped make much-needed improvements to the decade-old Workforce Investment Act, including:
Stimulus job training programs for youth (who would put all their earnings back into the economy)
Stimulus funding for shovel-ready infrastructure projects
Adult training in classrooms and on-the-job settings
Community beautification projects with a conservation and job training component
WIA now faces some new challenges to its survival. WIA reauthorization is needed to help modernize the law for today's economy, but it has become increasingly difficult to operate a successful, transparent program, given Congress's unwillingness to adequately fund WIA. Today, WIA continues to have positive outcomes and provides critical services to job seekers and businesses, even though it's funded at about 46 percent of what it was in 2002. WIA has become a target for additional cuts under sequestration as part of a general conservative notion that social safety nets are a burden to the economy and economic growth, even in the face of what the data above show regarding job creation when workforce programs are used as conduits for stimulus spending.
HR 803, the Supporting Knowledge and Investing in Lifelong Skills (SKILLS) Act, is the congressional response to WIA reauthorization. It includes measures for consolidating several workforce development programs and increasing business participation in WIBs, but it only sets aside two percent of service funds for people with serious (often multiple) barriers to employment.
The multifaceted needs of today's economy present various challenges, including training youth to replace baby boomers exiting the workforce, retraining an aging population to meet the demands of today's fast-paced work environment and ensuring that people returning to the workforce (veterans, ex-offenders) have viable options for job training. WIA provides avenues to address all of those concerns, but without reauthorization and adequate funding we won't receive the full benefit of WIA's services, which are essential to meeting the needs of modern-day job seekers and employers.
(Hector Huezo manages and directs employment and workforce development programs and initiatives in the County of Los Angeles. He is First Vice President of the Historic Highland Park Neighborhood Council.)