Is the Golden State Reopening Too Soon?
Capital & Main's new series examines the challenges and concerns of employees working in close contact with the public or each other.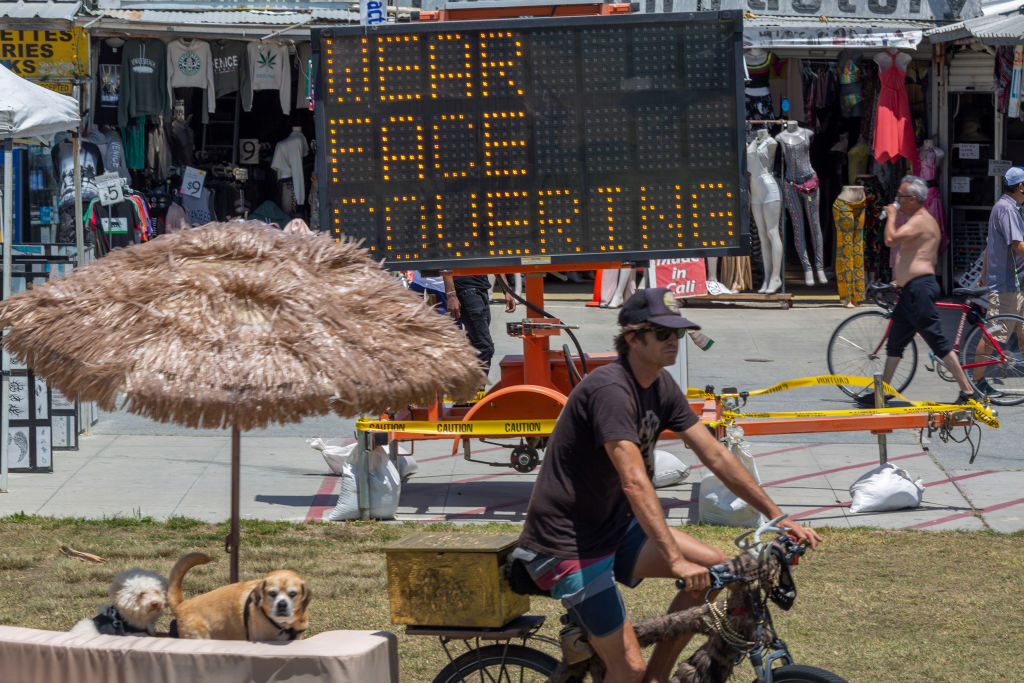 On April 25, a few California counties informally took the first, tentative steps toward reviving social and commercial life by reopening beaches along the state's thousand-mile coast. By that date, 41,137 Californians had tested positive for the coronavirus and 1,651 had died. As June begins, a growing number of businesses and institutions will soon be permitted, under Gov. Gavin Newsom's recovery plan, to resume operations within the limits of social distancing.
The move seems overdue to many people impatient with life under the lockdown, or to those who worry about the forced hibernation of the world's fifth-largest economy. And yet, with the pandemic now only beginning to subside (the state death toll currently stands at more than 4,200), there is concern that California is moving too quickly to send its youth back to school and its workers back to jobs without guarantees they will be better protected from the virus than they were in March. Perhaps most troubling is the fact that no government leaders – from Washington, D.C., to Sacramento and down to the counties making on-the-ground decisions – have announced a Plan B should a second pandemic wave begin to surge during the summer or fall. It's also uncertain the political will would even exist to reorder a restless public back into their homes.
Some current frontline job environments are now about to get busier and denser, while previously shuttered jobs involving close contact are going to be reactivated. Our new series, "Reopening the Golden State," examines some of the challenges and concerns being expressed by workers in industries requiring physical contact with clients or with each other. Bobbi Murray begins the series today with "Cutting It Close," a look at California's hair stylists and barbers as they prepare to reopen their shops and salons.
---
Copyright 2020 Capital & Main