Introducing "The Slick," a New State-Based Reporting Project on Oil, Climate and Politics
Considering climate change's existential threat, the dearth of regional reporting on the corporate forces driving global warming is striking.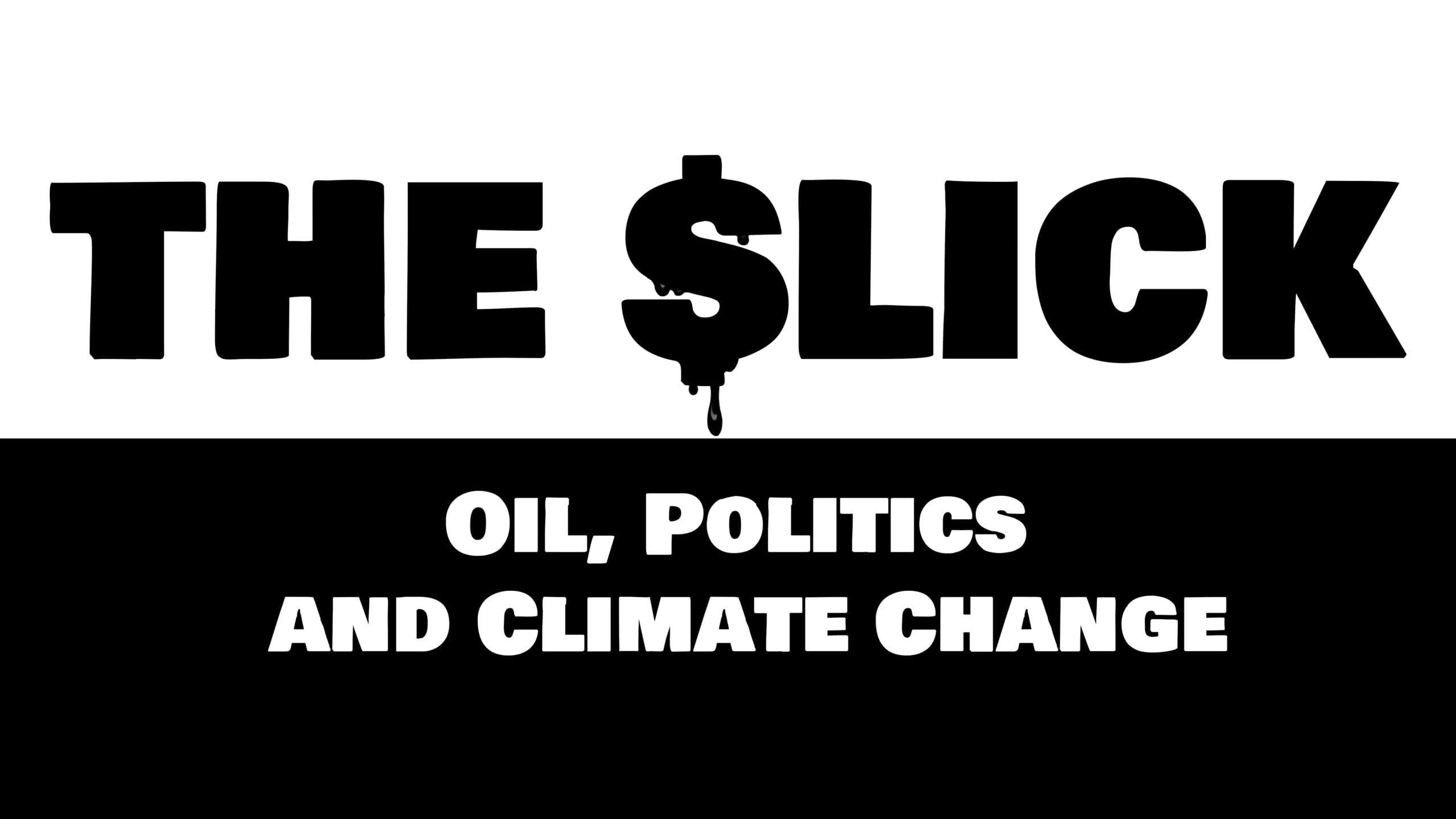 It's no secret that the last three years have seen a dramatic rollback of federal efforts to combat climate change. Executive Order 13783, signed two months after Donald Trump took office, promised to reduce the regulatory burden for fossil-fuel producers — and that promise has been kept.
In the years since, the administration has:
Quit the international accord on climate signed in Paris in 2016
Eased fuel-economy standards for new vehicles
Canceled regulations for oil producers to capture fugitive methane – a powerful short term greenhouse gas — from their wells
Suspended the Clean Power Plan, a program that set specific emissions limits for each state, based on history and resources
And that's only part of the story.
Many of the battles in the fight against climate change are waged not at the federal level, but in the states where oil and gas are extracted and produced. To a degree not widely understood, it is in the legislatures and governors' mansions of Texas, New Mexico, California, Colorado, Kentucky and other states that the American role in global warming will be determined.
 
---
Important victories for climate activists are frequently offset by the fossil fuel industry's relentless efforts to preserve itself.
---
 
The fossil fuel industry pours enormous resources into electing, and lobbying, state officials in major oil- and gas-producing states.
This is true in both deep-red states like Texas as well as Democratic strongholds such as New Mexico and California. And the industry gets a good return on its investment, consistently blocking, delaying or diluting laws and regulations designed to reduce climate change
While the petroleum industry doesn't always win, important victories for climate activists are frequently offset by the fossil fuel industry's relentless efforts to preserve itself. A new administration in California, a national leader on climate policy, promised stricter rules for the state's oil producers; instead, permitting has accelerated, and industry representatives have been appointed to the state's new economic recovery committee. In Kentucky, the coal industry is caving in on itself, but little has been done to help workers transition to the cleaner economy that by necessity lies ahead.
*   *   *
The fossil-fuel hegemony may be fading in America, but its might in politics is not.
One reason that oil and gas interests wield so much power is the weakness of state and regional media coverage. The past decade has seen the evisceration of newsrooms across the nation, and with it the capacity to produce hard-hitting investigative reporting. Time-consuming and expensive, investigative journalism is often the first casualty of the massive cuts that have buffeted media organizations.
 
---
Our reporting project begins in New Mexico, home to several of the country's largest oil extraction operations — and a state government controlled by Democrats.
---
 
There are exceptions to this, of course. But at a moment when the existential threat of climate change couldn't be clearer, the dearth of state and regional investigative reporting on the corporate forces driving global warming, and their political influence, is striking.
Against this sobering backdrop, Capital & Main today launches "The Slick," a new reporting project on the nexus between climate change and the enormous political clout wielded by the fossil fuel industry. "The Slick" will investigate how oil and gas interests influence climate policy — and contribute to climate change — in states with extensive fossil fuel production.
Our reporting begins with New Mexico, home to several of the country's largest oil extraction operations. While both the New Mexico governor's office and legislature are controlled by Democrats who nominally acknowledge the dire threat of climate change, the fossil fuel industry nevertheless plays an outsized role in shaping environmental policy.
In our first story, veteran reporter Elizabeth Miller looks at new regulations ostensibly intended to limit air pollution from New Mexico oil and gas wells, and whether industry-backed loopholes will gut them. Our second piece, by longtime climate journalist Laura Paskus, examines the demise of fracking in the state's San Juan Basin, where it's unclear if oil drillers will clean up the mess they created.
Over the next nine months, we will report on how New Mexico politics and policy are shaped by the oil and gas industry, oftentimes at the expense of the public interest. Later this year we will expand our coverage to California, another blue state where oil and gas interests continue to exert significant political influence.
"The Slick" will feature investigative and news reporting from veteran climate reporters, edited by seasoned climate journalists. The stories we produce will be guided by the principles of accountability journalism — accuracy, transparency, fairness and a commitment to holding the powerful to account. We hope that Capital & Main's "The Slick" can contribute to a deeper public understanding of the politics of climate change at this critical moment for the nation and the planet.
---
Copyright 2020 Capital & Main