Inglewood: Mystery Surrounds Two Black Lives Lost in Police Shooting
Eight months after Kisha Michael, 31, and Marquintan Sandlin, 32, were shot to death in their car, there are still no answers to why Inglewood police killed them outside a Manchester Boulevard 7-11 store sometime before 4 a.m., February 21.

Silent Treatment: Inglewood City Hall (Photo: fauxtos/Flickr)
Police shootings of black people in Pasadena, South L.A. and El Cajon have recently provoked public demonstrations crying out that, indeed, black lives matter.
But eight months after Kisha Michael, 31, and Marquintan Sandlin, 32, were shot to death in their car, there are still no answers to why Inglewood police killed them outside a Manchester Boulevard 7-11 store sometime before 4 a.m., February 21.
A five-minute Internet video allegedly taken after the shooting shows massive police action blocking the boulevard, with officers carrying M-16-style assault rifles prowling the area. The dead couple's Chevrolet sits with a door open, its headlights dimming. There seems to be an armored truck in the background. For a moment or two, a balding man in a zippered black jacket speaks to the camera, but there is no sound. Then blackout.
After the shooting, Inglewood Mayor James Butts held a press conference where he told a very basic story. The couple seemed to be asleep in a parked car when police arrived on the scene. Then, in the words of Butts, a former police chief, "The officers retreated, isolated the vehicle and spent about 45 minutes attempting to rouse the occupants and to de-escalate the situation."
Butts added: "Obviously, at some point [the couple] were conscious because someone felt threatened."
Who felt threatened? Butts didn't say. According to the coroner's reports, the most complete public narrative so far, a 9mm pistol lay on the dead Ms. Michael's lap. There has been no contention that she pointed it, let alone fired it. But according to a subsequent IPD press release, "an officer-involved shooting then occurred."
This was a vast understatement. There was no counting how often the police fired in this neighborhood that is lined with motels and apartments. But the coroner found that Ms. Michael had 13 wounds and Sandlin was hit two times, and that the weapons used included an assault rifle and shotguns. Ms. Michael, her clothing shredded by gunshots, lay dead on the pavement. Sandlin was eventually taken to UCLA Medical Center where he died. A toxicology report showed low traces of marijuana and amphetamine in Michael's blood, and a small amount of alcohol in Michael and Sandlin's.
Sandlin was unarmed, according to the report. No reason was given for the police firing shotgun blasts into his face. No reason was given for anything. The mayor and the IPD said no more information would be available until "an investigation" was completed. No word has emerged on the alleged investigation since the shooting. The IPD did not respond to Capital & Main's questions. KNBC TV reported that the investigation would be done by the L.A. County District Attorney's Office, which is the agency usually charged with investigating police-related killings. (A D.A.'s team rolled to the shooting scene on Feb. 21, but did not file a report, according to a D.A. spokeswoman.) A more serious probe might have been offered by the county sheriff.
But neither of these agencies has been asked to investigate. (FBI officials did not return calls asking if that agency was called in). So the investigation –if there really is one — likely is in the hands of the police department that killed Sandlin and Michael. It's a department with a reputation for dubious use of force dating back decades and has been admonished by the U.S. Department of Justice for bad training and practices. It is a department that just this summer cost Inglewood, a hardscrabble city that's said to be carrying a $9 million budget deficit this year, a $4.6 million out-of-court settlement in another police shooting whose victim, Juan Palma, was left disabled after being shot in the head.
Survivors of Sandlin and Michael, who left behind seven children between them, have filed separate suits against the city in federal court for unlawful death and assorted civil rights violations. Neither suit names a damages figure. Out-of-court settlements could cost the city more than twice the Palma settlement. If the actions were fought out in court, they would probably cost the city a lot more in legal costs alone.
Neither of the plaintiffs' attorneys—Andrew Ellis of El Segundo and the Johnnie Cochran law firm of L.A.—would discuss their cases. The complaint of Ellis, who represents Sandlin's 7-year-old daughter, speaks of Sandlin as having "posed no reasonable or credible threat of violence to the police." It further accuses the police of delaying medical response that might have saved Sandlin's life. Both suits describe the lifetime of bad effects that the children's sudden loss of their parents might cause.
In March, Kisha Michael's twin sister Trisha helped organized local protests at the Inglewood Civic Center demanding an official accounting for Kisha's violent demise. She never got one, and adds that she has no idea if rumors of a possible pending settlement of the Michael-Sandlin actions have substance.
Several local organizations, including Black Lives Matter and Holy Faith Episcopal Church, have been protesting the city's apparent indifference. (Disclosure: The writer is a member of the church's choir.) City council meetings where the members of the latter sought to speak were canceled with little notice. Inglewood has its own police commission, but it doesn't seem to have met regarding the shooting. Some members have left the commission, calling it toothless. Black Lives Matter did not return calls requesting comment.
Trisha Michael says she lives day by day in hope of justice.
"It is still hard to have to believe every day I won't ever see her again," she says of her sister. "She was happy, so dependable, so reliable. So loving. So peaceful. So beautiful. She would never have had a gun."
Meanwhile, Mayor Butts remains silent about the deaths of Michael and Sandlin. Calls to Butts and emailed queries to his spokesperson for this article were not returned. His recent news appearances are generally connected to his obsession with the new 80,000-seat, $3 billion City of Champions NFL stadium that is replacing Hollywood Park racetrack on Century Boulevard.
Reverend Francisco Garcia, of Holy Faith Church, whose members have been active in trying to get information out of their local city hall, called the lack of official response "appalling." He added: "These deaths impact the entire community. The unresponsive Inglewood police and government remain accountable for them."

LISTEN: How Two African-American Entrepreneurs Are Determined To Change Diets In The Black Community
On the latest episode of "The Bottom Line" podcast, Naturade's Claude Tellis and Kareem Cook share how their own families' experience with diabetes has spurred them to promote healthy eating options.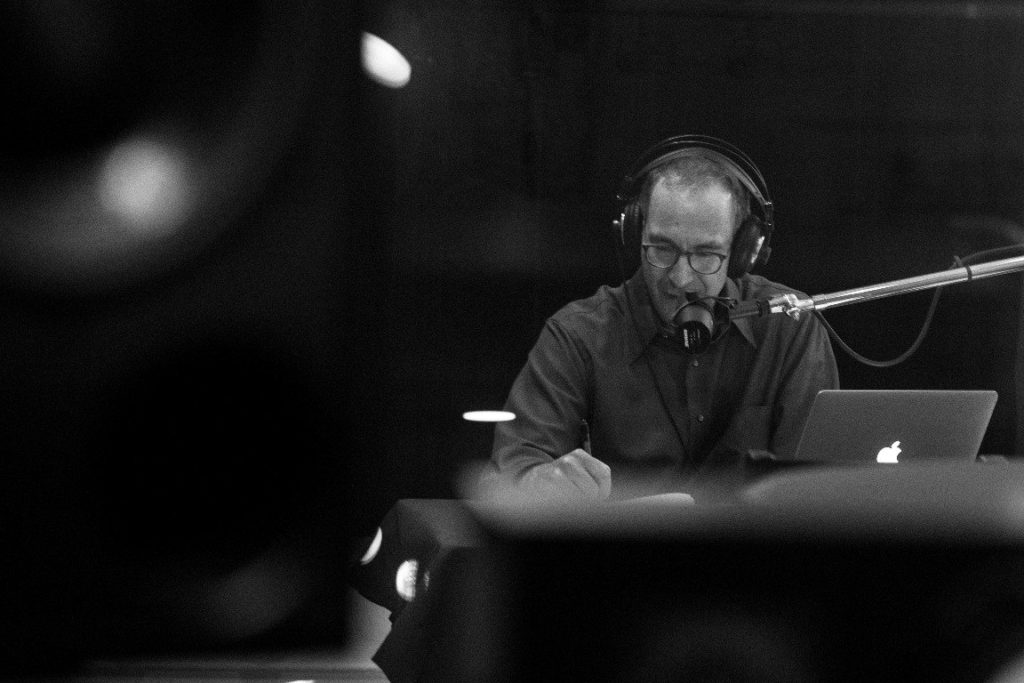 Many entrepreneurs pride themselves on solving some sort of "pain point" for their customers. But as Claude Tellis and Kareem Cook, the co-owners of health-products provider Naturade make clear, some pain points are a lot more serious than others.
"I had an uncle that went into the doctor, wasn't morbidly obese or anything, lived in Louisiana and . . . the family was faced with, 'Do we amputate both of his legs or not?'" Tellis told me on the latest episode of my podcast, The Bottom Line. "He never made it out of the hospital. He died, and he was about 55 years old."
Another uncle, says Tellis, who serves as Naturade's CEO, "was faced with losing a couple toes." Eventually, "they had to take his leg from the knee down."
In the African-American community, dealing with this grim loss of life and limb—often brought on by diabetes and peripheral arterial disease—has become disturbingly routine. "You just kind of grew up with insulin in the refrigerator," says Cook, Naturade's chief marketing officer.
And so Tellis and Cook have set out to combat this crisis by helping underserved populations—especially those in black neighborhoods—eat better. Their vehicle for sparking change is Naturade, which they acquired in 2012 for $8 million.
Although the Orange, Calif., company is nearly a century old, Tellis and Cook have revamped it completely, including introducing a new product that is now their No. 1 seller: VeganSmart, a plant-based meal replacement that is high in protein, low in sugar, and full of vitamins and minerals. Its suggested retail price is $35 for 15 servings.
"What we really wanted," says Tellis, "was something that had Whole Foods quality that could be sold to a Walmart consumer."
To achieve that vision, they've built the brand methodically. Step one, Tellis says, was making sure that vegans bought in, so that "people when they look online will see that there's an authenticity and there's a rigor" to what's being offered.
From there, they handed out VeganSmart at Wanderlust yoga festivals, aiming to attract a hip, upscale crowd. This helped advance a "premium viewpoint of the product," Tellis says.
Finally, there came the last step: bridging into urban America. To catch on there, they've adopted an influencer strategy, tapping rappers like Styles P and Da Brat and professional basketball players to promote VeganSmart. (Grant Hill, soon to be inducted into the NBA Hall of Fame, is an investor in Naturade.)
The result is a profitable company that is now selling into, among other retailers, both Whole Foods and Walmart—just as Tellis and Cook had planned it.
Not that any of this has come easy. The duo, who met as Duke University students in the early 1990s, have played in the health-food space for more than 15 years now.
Their first venture, launched in 2002, was a vending machine company called Healthy Body Products, which supplied nutritious snacks and drinks instead of junk food and soda. The business won contracts with the Los Angeles Unified School District, but it was difficult to scale. So Cook and Tellis ultimately sold the venture—but not before gaining some insight into what it takes to persuade those in the mainstream to eat right.
At one point, they brought in actor Michael Ealy (then fresh off one of the Barbershop films) to talk to the students about the importance of maintaining a good diet. "One of the biggest things we learned in our first business was how to make it cool," Tellis explains.
And, of course, if that doesn't work as a motivator, there's always a second message to fall back on. "Everyone wants to be cool," says Cook. "And no one wants to die."
You can listen to my entire interview with Tellis and Cook here, along with Bridget Huber reporting on Impact America Fund's efforts to help improve low- to moderate-income areas, and Karan Chopra laying out what small rice farmers in West Africa can teach American business leaders.
The Bottom Line is a production of Capital & Main.