Immigrants, Assimilation and the New Economy
A recent report, "Assimilation Tomorrow: How Immigrants Will Integrate by 2030," published by the Center for American Progress (CAP) is a very important read despite its rather dry title. It is an economic crystal ball that focuses on measuring the ability of immigrants to assimilate into American society. Not surprisingly to those of us who have grown up in immigrant families and/or lean to the progressive side, immigrants have been and are integrating, whether it be through home ownership, naturalization, learning English or other ways of contributing to society's well-being and need for diversity.
For me, CAP's study stirred fond thoughts about my own family's history and our journey to becoming middle-class Americans from the rural depths of Southern China over three generations. A trip I took to China in 2008 showed me the discrepancies between my family's humble beginnings (chickens running around and dirt roads) and the markers of our success in the U.S., including my parents' nice suburban home and the degrees both me and my sister earned from the University of California.
L.A. Times columnist Hector Tobar wistfully brings up the same point in a recent column, but through the kaleidoscope of his own immigrant parents and his East Hollywood upbringing. He similarly contrasts the great progress (via educational and job opportunities) afforded his parents, who had come from impoverished 1960s Guatemala, with the grimmer fates of more recent immigrants.
CAP's report confirms this new standard of "mobility denied." While immigrants of all nationalities are on the whole improving their financial and cultural standing in America, the study points out that "…such broad gains should not be taken for granted because past rates of immigrant advancement depended at least in part on economic growth and public investments in education and other supports—all of which are now threatened."
Legal barriers aside, the recession isn't, of course, helping anyone. Yet newer immigrants, as the CAP report asserts, are on the precipice of full integration. On the one hand, they are being denied opportunities that all immigrants, regardless of background, could once access by a Congress hell-bent on vote pandering. Yet the demand for their labor will hit a new, even higher peak as Baby Boomers retire en masse and the number of jobs in the service industries increases in the coming decade. This is our new economy, folks.
What does this mean for our future? With border-building tirades against "job stealers" and massive unemployment, is the integration of immigrants even a priority?
The answer must be yes, because if we deliberately choose to ignore the successful integration of immigrants, we will doom the growth of the U.S. economy and create an inequitable America in which few have the ability to prosper. Let's take a second to imagine what that actually would look like. I picture a disenfranchised country of crumbling infrastructure, large income inequality, an undereducated workforce, a large population of impoverished elderly Americans without Social Security and a growing population of their poorly paid, culturally illiterate and isolated immigrant replacements raising their children in poverty.
The more well-paying, entry-level opportunities we provide, the greater chance that more recent immigrants and all unskilled, low-income Americans will lift themselves out of poverty. This includes African-American, Asian-Pacific Islander (especially Southeast Asians), Latina/o, Middle Eastern, Native American and European-American (Midwest and South) communities.
In a time of scarce jobs, this means we must approach all new job creation strategically as opportunities to thoughtfully create the best jobs we can for everyone. And as immigrants become a larger and larger part of our workforce, we need to make sure that American labor laws and wages are upheld for the next generation of Americans, whether they are native-born citizens, naturalized citizens or undocumented immigrants.
These issues clearly point to the need for living wage ordinances, project labor agreements with targeted-hire provisions, accessible higher education and other efforts not only to reduce poverty, but ultimately create a better integrated, civically engaged and more cohesive American society.

LISTEN: How Two African-American Entrepreneurs Are Determined To Change Diets In The Black Community
On the latest episode of "The Bottom Line" podcast, Naturade's Claude Tellis and Kareem Cook share how their own families' experience with diabetes has spurred them to promote healthy eating options.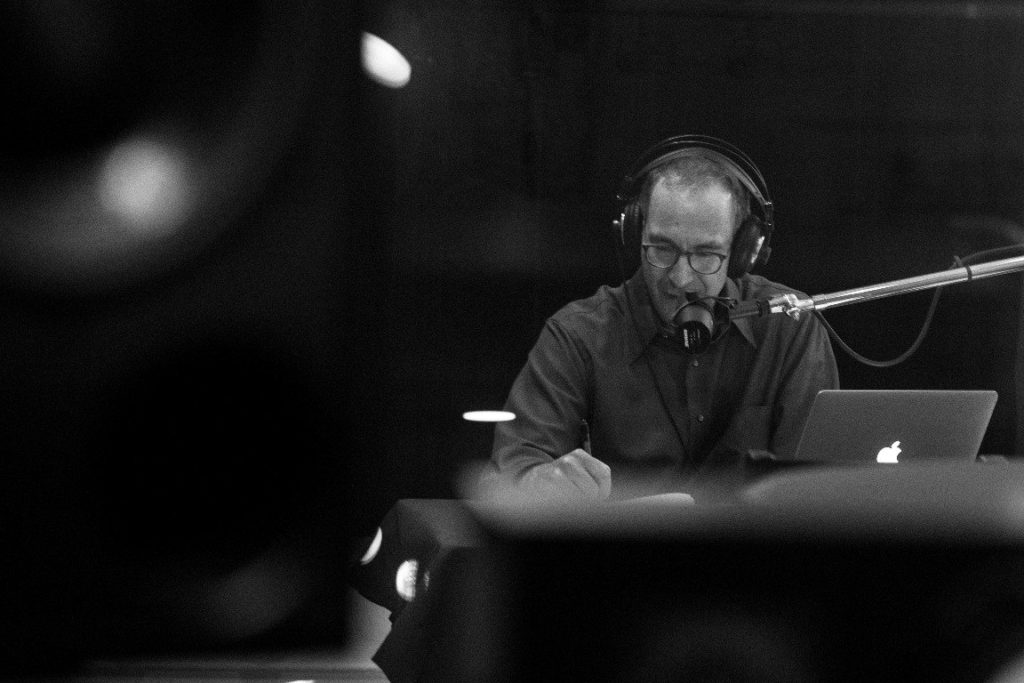 Many entrepreneurs pride themselves on solving some sort of "pain point" for their customers. But as Claude Tellis and Kareem Cook, the co-owners of health-products provider Naturade make clear, some pain points are a lot more serious than others.
"I had an uncle that went into the doctor, wasn't morbidly obese or anything, lived in Louisiana and . . . the family was faced with, 'Do we amputate both of his legs or not?'" Tellis told me on the latest episode of my podcast, The Bottom Line. "He never made it out of the hospital. He died, and he was about 55 years old."
Another uncle, says Tellis, who serves as Naturade's CEO, "was faced with losing a couple toes." Eventually, "they had to take his leg from the knee down."
In the African-American community, dealing with this grim loss of life and limb—often brought on by diabetes and peripheral arterial disease—has become disturbingly routine. "You just kind of grew up with insulin in the refrigerator," says Cook, Naturade's chief marketing officer.
And so Tellis and Cook have set out to combat this crisis by helping underserved populations—especially those in black neighborhoods—eat better. Their vehicle for sparking change is Naturade, which they acquired in 2012 for $8 million.
Although the Orange, Calif., company is nearly a century old, Tellis and Cook have revamped it completely, including introducing a new product that is now their No. 1 seller: VeganSmart, a plant-based meal replacement that is high in protein, low in sugar, and full of vitamins and minerals. Its suggested retail price is $35 for 15 servings.
"What we really wanted," says Tellis, "was something that had Whole Foods quality that could be sold to a Walmart consumer."
To achieve that vision, they've built the brand methodically. Step one, Tellis says, was making sure that vegans bought in, so that "people when they look online will see that there's an authenticity and there's a rigor" to what's being offered.
From there, they handed out VeganSmart at Wanderlust yoga festivals, aiming to attract a hip, upscale crowd. This helped advance a "premium viewpoint of the product," Tellis says.
Finally, there came the last step: bridging into urban America. To catch on there, they've adopted an influencer strategy, tapping rappers like Styles P and Da Brat and professional basketball players to promote VeganSmart. (Grant Hill, soon to be inducted into the NBA Hall of Fame, is an investor in Naturade.)
The result is a profitable company that is now selling into, among other retailers, both Whole Foods and Walmart—just as Tellis and Cook had planned it.
Not that any of this has come easy. The duo, who met as Duke University students in the early 1990s, have played in the health-food space for more than 15 years now.
Their first venture, launched in 2002, was a vending machine company called Healthy Body Products, which supplied nutritious snacks and drinks instead of junk food and soda. The business won contracts with the Los Angeles Unified School District, but it was difficult to scale. So Cook and Tellis ultimately sold the venture—but not before gaining some insight into what it takes to persuade those in the mainstream to eat right.
At one point, they brought in actor Michael Ealy (then fresh off one of the Barbershop films) to talk to the students about the importance of maintaining a good diet. "One of the biggest things we learned in our first business was how to make it cool," Tellis explains.
And, of course, if that doesn't work as a motivator, there's always a second message to fall back on. "Everyone wants to be cool," says Cook. "And no one wants to die."
You can listen to my entire interview with Tellis and Cook here, along with Bridget Huber reporting on Impact America Fund's efforts to help improve low- to moderate-income areas, and Karan Chopra laying out what small rice farmers in West Africa can teach American business leaders.
The Bottom Line is a production of Capital & Main.