Immigrant Jails: Health Care Can Be Hazardous to Prisoners' Health
Co-published by Fast Company
For-profit prison companies contracted to incarcerate undocumented immigrants have recruited former high-ranking government officials and other Washington figures to top posts, including Democratic operative Anthony Podesta and former Clinton administration official Thurgood Marshall Jr.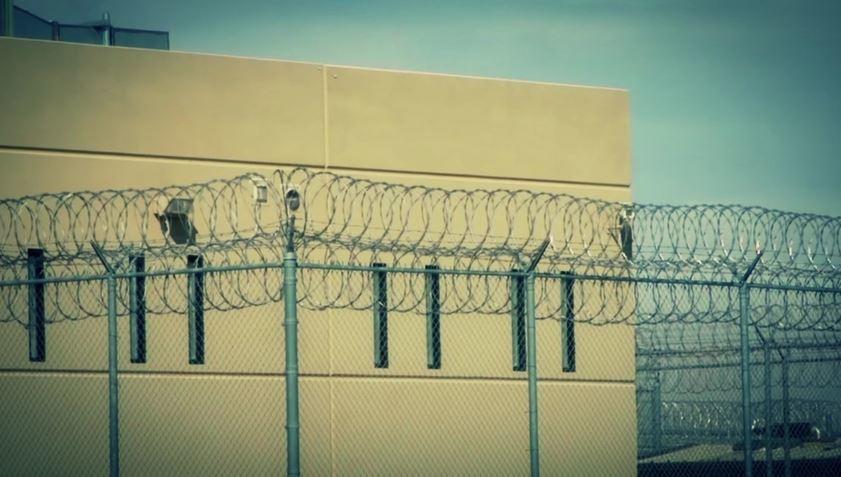 All images are from Marco Amador's video, Adelanto: Rendered Invisible.
Co-published by Fast Company
United States Immigration and Customs Enforcement runs the largest immigration detention system in the world, with an estimated 35,000 undocumented immigrants in ICE detention on any given day. The system's size has nearly doubled in the past 15 years and, last week, Congress reached a budget deal that will make it even larger, funding more than 5,000 additional beds. This growth is a coup for for-profit private prison companies, which house more than two-thirds of ICE detainees, but especially for CoreCivic and the GEO Group, the two largest such companies. More people in detention mean greater profits for both CoreCivic and GEO, which have recruited former high-ranking government officials to top posts and spent millions to lobby Congress and federal agencies. GEO hired Democratic operative Anthony Podesta to lobby Congress and  the  Department of Justice on DOJ and Board of Prisons appropriations, while Thurgood Marshall Jr., a former Clinton administration official and son of the Supreme Court Justice, sits on CoreCivic's board of directors.
Immigrant rights advocates, however, argue that the system can't handle additional detainees because, they contend, medical care in detention is already dangerously inadequate. This week, Human Rights Watch and Community Initiatives for Visiting Immigrants in Confinement (CIVIC), released a report, Systemic Indifference,  that documents preventable deaths and risky conditions for people who get sick in detention. Among the cases the groups cited:
Manuel Cota Domingo, 34, died of heart disease, untreated diabetes and pneumonia in 2012 while in custody in an Arizona CoreCivic facility. He was taken to a hospital eight hours after he reported trouble breathing, a delay that contributed to his death, according to HRW medical experts.
County jail staff in Orange County, New York changed a schizophrenic detainee's prescription for an anti-hallucinogen to Benadryl, and the man was placed in what amounted to solitary confinement for a minor infraction likely related to his mental health.
ICE detainee Carlos H (a pseudonym) suffered knee pain for eight months in California after falling in a Yuba County Jail shower. After surgery, Carlos collapsed because he had trouble breathing, after which a licensed vocational nurse failed to check his respiration or blood pressure.
Also in California, 54-year old Jose L (not his real name) was working in the kitchen at the GEO Group's Adelanto Detention Facility, when he fell on his hip and back. His pain was manageable at first, but after several months he could no longer stand for more than five minutes. The facility delayed his visit to a surgeon for a year and a half, a delay that an HRW medical expert found "not reasonable." The facility's records don't show what the surgeon recommended or whether medical personnel at Adelanto followed his recommendations. Also, while in custody, Jose became legally blind in one eye, after the facility repeatedly delayed care for diabetic retinopathy.
Three physicians who consulted for HRW's report studied the medical records of nine other patients in ICE custody in recent years, and included the group's 2016 findings that poor care contributed to seven of 18 in-custody deaths from 2012 to 2015, including Cota Domingo's.
"We've uncovered a medical care system that doesn't provide adequate care for people in detention," Clara Long, an Oakland-based HRW researcher, told Capital & Main.
The report additionally found systemic problems, including short staffing, unqualified staff, delays or denials of care, grossly substandard mental-health care, poor recordkeeping and lack of informed refusals of care.
"Because the system is stretched to hold hundreds of thousands of people a year, there are incentives to save money by not providing adequate medical care," Long said.
ICE spokeswoman Jennifer D. Elzea responded to the Human Rights Watch report in a statement, noting that ICE spends $180 million a year on detainee healthcare.
"ICE is committed to ensuring the welfare of all those in the agency's custody, including providing access to necessary and appropriate medical care," she said, while disputing the report's findings that ICE doesn't ensure that health care is adequate in a facility before placing detainees in it, doesn't sufficiently oversee health  care and doesn't correct glaring deficiencies, even when they are brought to ICE's attention.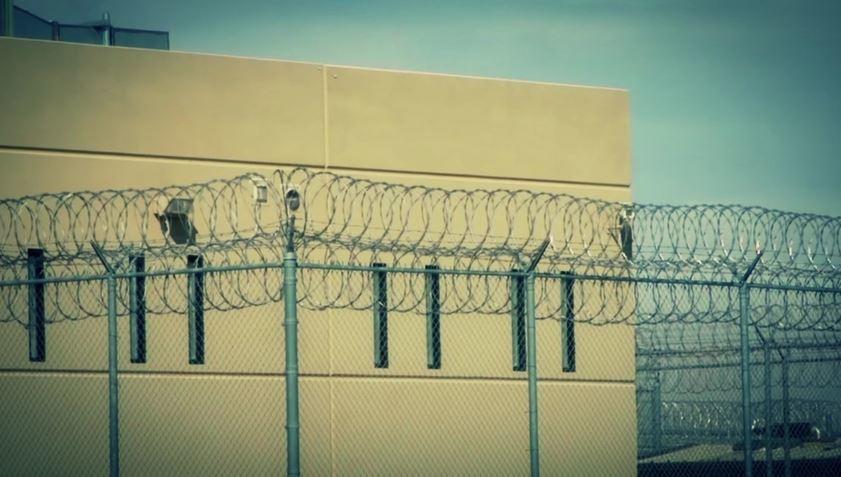 I
n California, some 5,000 ICE detainees are held in four county jails (in Orange, Sacramento, Contra Costa and Yuba counties) and in four ICE detention centers operated by private companies. The GEO group runs the Adelanto Detention Facility in San Bernardino County and the Mesa Verde lockup in Bakersfield. CoreCivic operates the Otay Mesa Detention Facility in San Diego, while a smaller private firm, Management and Training Corporation, runs the Imperial Regional Detention Facility in Calexico.
Health care in ICE detention is delivered by a patchwork of providers whose contract terms, including staffing requirements, vary from facility to facility, HRW reports. The government's ICE Health Services Corps (IHSC) provides care in slightly less than half of all detention centers, including those operated by CoreCivic. Private prison health-care providers cover other detention centers, while detainees in county jails get care from jail health-care workers. Human Rights Watch medical consultants found problems with all three types of providers. One consultant, Dr. Marc Stern, who once ran correctional health services for Washington state, told Capital & Main that IHSC is the best qualified to provide care and should take over more of it.
Still, the report concludes that the best solution is to detain fewer immigrants. Immigration detainees aren't locked up as punishment, but to ensure their appearance for deportation proceedings, and advocates argue they can be adequately supervised in the community at lower cost.
Congress, however, has moved in the opposite direction, despite its action last week to repeal an Obama-era requirement that ICE keep 33,400 detention beds filled at all times. Clara Long contends that its repeal is not likely to reduce the number of people in detention, since lawmakers have already voted to expand the system beyond the former quota.
Neither the Geo Group nor CoreCivic responded to specific questions about the adequacy of the current system and the consequences of its expected expansion. But GEO spokesman Pablo Paez wrote in a statement, "We're proud of our longstanding record providing high quality, culturally responsive services in safe, secure and humane environments."
I
n earnings calls to shareholders, however, both GEO and CoreCivic made clear that growth drives income, and growth is determined in no small part by immigration policy. GEO founder and CEO George Zoley noted that a big increase in the company's profits was partly due to its new 780-bed Georgia facility that is expected to generate $21 million annually. CoreCivic CEO Damon Hininger highlighted the U.S. Attorney General's plans to prioritize immigration offenses for prosecution, the administration's goal to hire additional border agents and its directive to the Border Patrol to detain illegal border crossers rather than releasing them pending a court hearing.
Indeed, both companies have kept a close watch on Washington, investing large sums to buy influence. Human Rights Watch reported that CoreCivic spent $18 million in federal lobbying between 2004 and 2014, while GEO spent $4 million. Since then, the pace of GEO's spending in the nation's Capitol has intensified, with GEO pouring nearly $1.8 million into federal lobbying since 2015, while CoreCivic's has slowed, albeit spending about $3.8 million in the same period.
CoreCivic has relied on a group of DC's most prominent lobbying firms, including Democrat and Republican operatives, for more than 15 years.
GEO, however, appears to have spent more strategically, depending on who held power. Last January, when President Trump took office, GEO turned to Brian Ballard and Dan McFaul, both of Ballard Partners, a Florida firm that had just expanded into Washington, DC. Ballard was a Trump fundraiser and served as a lobbyist for Trump in Florida. McFaul worked on Trump's presidential transition team, vetting appointees for federal agencies, the military and intelligence posts. David Stewart, who was an aide to current Attorney General Jeff Sessions when he was a senator from Alabama, began lobbying for GEO in the fall of 2016. Stewart, who works for the Alabama-based firm Bradley Arant Boult Cummings, lobbies for the company on Homeland Security funding and private prison contracting, among other issues.
In addition to advocating in the halls of power, the companies have taken advantage of a briskly revolving door between government and industry to bolster ties with the agencies that hire them. Today, news broke that ICE deputy director Daniel Ragsdale will soon step down to take a position at GEO. Meanwhile, former ICE director Julie Myers Wood, who served in the George W. Bush administration, sits on GEO's board. The man who leads GEO's business development efforts is David Venturella, who headed ICE's deportation and detention operations before joining the company in 2012. Both companies include leaders who formerly helmed the federal Bureau of Prisons — Norman A. Carlson is a GEO director emeritus, and Harley G. Lappin is a top CoreCivic executive. CoreCivic's board of directors also includes Stacia Hylton, who headed the U.S. Marshal's service during Barack Obama's tenure in the White House.
With the release of the Human Rights Watch-CIVIC report, Long said she hopes Congress will also hear her group's call for less detention, even as big lobbying dollars amplify the voices of those who want more.
"I hope it spurs Congressional representatives to push back against President Trump's budget request for expanding detention, to require better oversight and better transparency, but above all to detain fewer people," Long said.

After the Inferno, Undocumented Workers Find Themselves Without Federal Help
Co-published by Newsweek
Undocumented laborers who worked in Wine Country vineyards are now finding the only assistance they can hope for, following Northern California's recent wildfires, is mostly private charity.

Coffey Park, Santa Rosa. (Photo: Michael Short)
For undocumented immigrants who have lost jobs or homes in the Northern California fires, the road to stability will be especially steep. Many are ineligible for federal aid of any kind.
---
Co-published by Newsweek

By 11 o'clock in the morning, as smoke billowed down a nearby hillside, Tesorito began to wonder if he ought to be in the vineyards. It was Monday, October 9, and he was harvesting wine grapes near the town of Sonoma. He was accustomed to the challenges of the job: the cold mornings, the snakes that hid beneath rocks and the double shifts during harvest time, when he could labor upwards of 90 hours a week. But when he paused to look north, he saw something he'd never seen before: a wall of flames.
Tesorito pointed the flames out to his friend, Lalo, a row over. Though both men could feel the heat on their faces, they turned back to the grapes. This was la pisca—the harvest—when they were paid by the amount of fruit they clipped, so every second counted. They had left for work at 5 a.m. and hadn't heard about the fires that had begun to spread across Sonoma and Napa counties. At one point, Tesorito realized that the flames threatened to encircle the vineyard. In an instant, he and the rest of the panicked crew bolted for their cars and raced down the bumpy country road, using their windshield wipers to push away the falling ash.
"It was crazy, absolutely crazy," Tesorito said in Spanish. He cleared his throat, which had gone raspy. He had picked up a hacking cough from the smoke, which he couldn't seem to shake. It was a Saturday in late October, and he and Lalo were seated on folding chairs in the middle of a school gymnasium in Santa Rosa, attending a Spanish-language meeting about resources available to people affected by the fires. They hadn't worked in two weeks, because roads to the fields were closed.
"My rent's due soon and I don't have it," Tesorito told me. The 37 year old is short and stocky, with broad shoulders and callused hands. Lalo is 58, though he looks at least 10 years younger. Collectively, the friends have spent more than two decades in California's famed Wine Country, part of an immigrant workforce that props up the state's $57 billion a year industry.
"Everywhere we go, people have told us, 'If you don't have papers, we can't help you.' There is nothing for us."
Both men are undocumented Mexican immigrants, but tell me that until recently their status hasn't been much of a concern. ("I don't cause problems and I do good work," said Lalo.) The fires changed that. Neither man is eligible for the various forms of federal disaster aid, which ranges from unemployment benefits to housing assistance. This was their fourth meeting in eight days of searching for anyone who might be able to help.
After sitting through the 90-minute forum, the men approached a table staffed by a representative of a local Legal Aid office and explained their predicament, but while the woman listened politely, she had no advice for them. "Everywhere we go, people have told us, 'If you don't have papers, we can't help you,'" Tesorito said as he walked out. "There is nothing for us."
Vineyard workers Tesorito and Lalo seek help at a Santa Rosa meeting. (Photo: Gabriel Thompson)
The Nuns Fire that nearly engulfed Tesorito and Lalo was the largest of the recent California wildfires, consuming 54,000 acres, destroying at least 1,300 buildings and killing two people. But it wasn't the most destructive. The Tubbs Fire, which began outside of Calistoga and roared south into Santa Rosa, killed at least 22 people and transformed entire neighborhoods into surreal hellscapes. The various Wine Country fires turned the sky black for days and rained ash across the Bay Area, sending folks scurrying to the nearest hardware store in search of protective masks.
For undocumented immigrants who have lost jobs or homes, the road to stability will be especially steep. Many are ineligible for federal aid of any kind. Others may qualify for assistance if they have children who are U.S. citizens, but that would require turning over personal household information to the federal government.
Photo: Michael Short
At the forum, one audience member asked an official from the Federal Emergency Management Agency to promise that it wouldn't share information with Immigration and Customs Enforcement. The official stated that FEMA had never done so in the past, but that he couldn't guarantee that it wouldn't happen in the future. Several days earlier, ICE's acting director, Thomas Homan, released a statement that appeared to link the wildfires to the unrelated arrest of an undocumented immigrant. In response, Sonoma County Sheriff Robert Giordano slammed Homan's statement as "inaccurate" and "inflammatory." (Breitbart News also reported — then retracted — that the undocumented immigrant was suspected of starting the wildfires.)
The forum, which was attended by about 100 people, was held in Roseland, a neighborhood just south of downtown Santa Rosa. This is the heart of Sonoma County's Latino community, and although the fire didn't reach Roseland, the neighborhood has been deeply impacted. A day earlier, I had visited Roseland's library, where dozens waited to speak to representatives of the Mexican consulate. One woman, Trinidad, said that her husband was a gardener and that the homes of half his clients had burned down. Another woman, Nayeli, cleaned five large homes; all five had burned down. It went like this down the line: dishwashers, hotel housekeepers, landscapers and nannies, all without work because their workplaces no longer existed.
Less than a mile from the library, Jonathan Bravo sorted through food donations at Bayer Farm, a community garden that has become a refuge for immigrants during the fires. "The tragedy has been immense," said Bravo, a 63-year-old former math teacher in Mexico. "People are scared, especially our undocumented residents. We try to tell them: Don't have fear. We are all together on the same boat."
Several days after the fire started, Bravo and a group of volunteers began feeding meals to anyone who showed up. "We couldn't just watch the smoke—we needed to respond," said Bravo. On the first day, they served eggs, beans and handmade tortillas to 30 people. The next day, they fed 80. Since then, they've dished out three meals daily to an average of 250 people, all cooked by volunteers. As word about the meals spread, donations started to arrive: organic produce from the food bank, bread from a local bakery, checks to defray the costs of running what amounts to a restaurant for the unemployed.
One recent donation came from the Graton Day Labor Center, located in the small town of Graton, west of Santa Rosa. "We serve the people who fall through every safety net—the day laborers and the domestic workers," said director Christy Lubin. On the other side of the office, a group of men chatted quietly in Spanish, hoping to be sent out. "We've only dispatched 12 folks today, when we'd normally send out 25 or 30," Lubin said.
Photo: Michael Short
Donations soon began to arrive from people who knew that the day labor center could get money into the hands of people who needed it. "We gave out about $5,000 in cash—just money for cellphones, gas and food," said Lubin. "But people wanted to give more, and so I thought, 'What are we going to do?'" Together with the North Bay Jobs with Justice and North Bay Organizing Project, Lubin launched UndocuFund to provide disaster relief to undocumented immigrants. Within 24 hours they had raised more than $100,000. To date, they've brought in $750,000. The fund, whose advisory committee includes undocumented immigrants, will soon begin to accept applications for financial assistance.
At Bayer Farms, about 50 people were seated at picnic tables eating dinner. This was the 11th day that the garden had provided free meals to the community, but with school starting back up soon, it wasn't clear how much longer the experiment would run. Jonathan Bravo had also started to get pressure from the city, which wasn't entirely pleased about the unlicensed operation.
Not that he had any regrets. "We say that we don't grow tomatoes or lettuce, we grow people," he said. The fire had provided a chance to prove it. He picked up a walnut from the ground, cracked it open, and handed me a piece. The nut was from a black walnut tree that rose high above the garden. Bravo told me that last year, nearby construction had damaged the roots of the tree, and an arborist had suggested that they cut it down while the wood was still salvageable. Instead, they decided to see if they could nurse the tree back to health. Each week, classes of schoolchildren work in the garden, and when they learned that the tree was sick, a few made a habit, before leaving, of speaking words of encouragement to the tree and giving it a hug.
"There is hope," Bravo said. "We can't minimize the suffering that the fire caused. Twelve of our garden teachers lost their homes. Four of our volunteers lost their homes. But we still have families and we still have children and we are still here. So there is hope."
---
Copyright Capital & Main