Immigrant Jails: Health Care Can Be Hazardous to Prisoners' Health
Co-published by Fast Company
For-profit prison companies contracted to incarcerate undocumented immigrants have recruited former high-ranking government officials and other Washington figures to top posts, including Democratic operative Anthony Podesta and former Clinton administration official Thurgood Marshall Jr.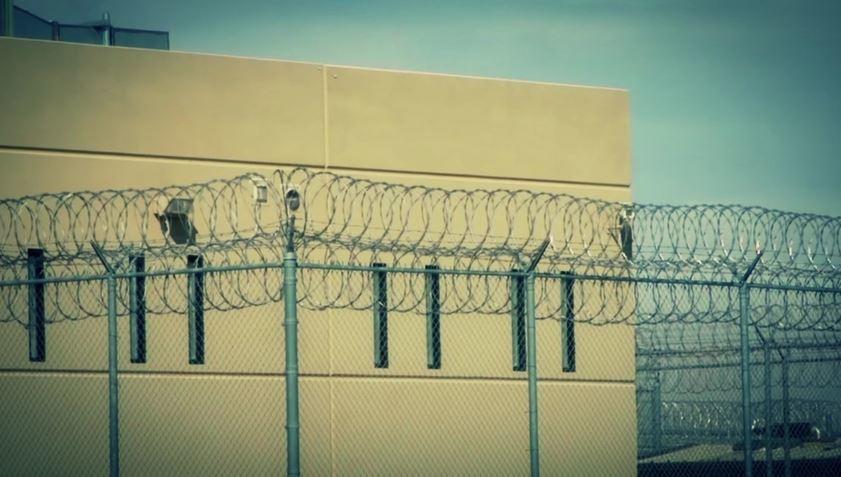 All images are from Marco Amador's video, Adelanto: Rendered Invisible.
Co-published by Fast Company
United States Immigration and Customs Enforcement runs the largest immigration detention system in the world, with an estimated 35,000 undocumented immigrants in ICE detention on any given day. The system's size has nearly doubled in the past 15 years and, last week, Congress reached a budget deal that will make it even larger, funding more than 5,000 additional beds. This growth is a coup for for-profit private prison companies, which house more than two-thirds of ICE detainees, but especially for CoreCivic and the GEO Group, the two largest such companies. More people in detention mean greater profits for both CoreCivic and GEO, which have recruited former high-ranking government officials to top posts and spent millions to lobby Congress and federal agencies. GEO hired Democratic operative Anthony Podesta to lobby Congress and  the  Department of Justice on DOJ and Board of Prisons appropriations, while Thurgood Marshall Jr., a former Clinton administration official and son of the Supreme Court Justice, sits on CoreCivic's board of directors.
Immigrant rights advocates, however, argue that the system can't handle additional detainees because, they contend, medical care in detention is already dangerously inadequate. This week, Human Rights Watch and Community Initiatives for Visiting Immigrants in Confinement (CIVIC), released a report, Systemic Indifference,  that documents preventable deaths and risky conditions for people who get sick in detention. Among the cases the groups cited:
Manuel Cota Domingo, 34, died of heart disease, untreated diabetes and pneumonia in 2012 while in custody in an Arizona CoreCivic facility. He was taken to a hospital eight hours after he reported trouble breathing, a delay that contributed to his death, according to HRW medical experts.
County jail staff in Orange County, New York changed a schizophrenic detainee's prescription for an anti-hallucinogen to Benadryl, and the man was placed in what amounted to solitary confinement for a minor infraction likely related to his mental health.
ICE detainee Carlos H (a pseudonym) suffered knee pain for eight months in California after falling in a Yuba County Jail shower. After surgery, Carlos collapsed because he had trouble breathing, after which a licensed vocational nurse failed to check his respiration or blood pressure.
Also in California, 54-year old Jose L (not his real name) was working in the kitchen at the GEO Group's Adelanto Detention Facility, when he fell on his hip and back. His pain was manageable at first, but after several months he could no longer stand for more than five minutes. The facility delayed his visit to a surgeon for a year and a half, a delay that an HRW medical expert found "not reasonable." The facility's records don't show what the surgeon recommended or whether medical personnel at Adelanto followed his recommendations. Also, while in custody, Jose became legally blind in one eye, after the facility repeatedly delayed care for diabetic retinopathy.
Three physicians who consulted for HRW's report studied the medical records of nine other patients in ICE custody in recent years, and included the group's 2016 findings that poor care contributed to seven of 18 in-custody deaths from 2012 to 2015, including Cota Domingo's.
"We've uncovered a medical care system that doesn't provide adequate care for people in detention," Clara Long, an Oakland-based HRW researcher, told Capital & Main.
The report additionally found systemic problems, including short staffing, unqualified staff, delays or denials of care, grossly substandard mental-health care, poor recordkeeping and lack of informed refusals of care.
"Because the system is stretched to hold hundreds of thousands of people a year, there are incentives to save money by not providing adequate medical care," Long said.
ICE spokeswoman Jennifer D. Elzea responded to the Human Rights Watch report in a statement, noting that ICE spends $180 million a year on detainee healthcare.
"ICE is committed to ensuring the welfare of all those in the agency's custody, including providing access to necessary and appropriate medical care," she said, while disputing the report's findings that ICE doesn't ensure that health care is adequate in a facility before placing detainees in it, doesn't sufficiently oversee health  care and doesn't correct glaring deficiencies, even when they are brought to ICE's attention.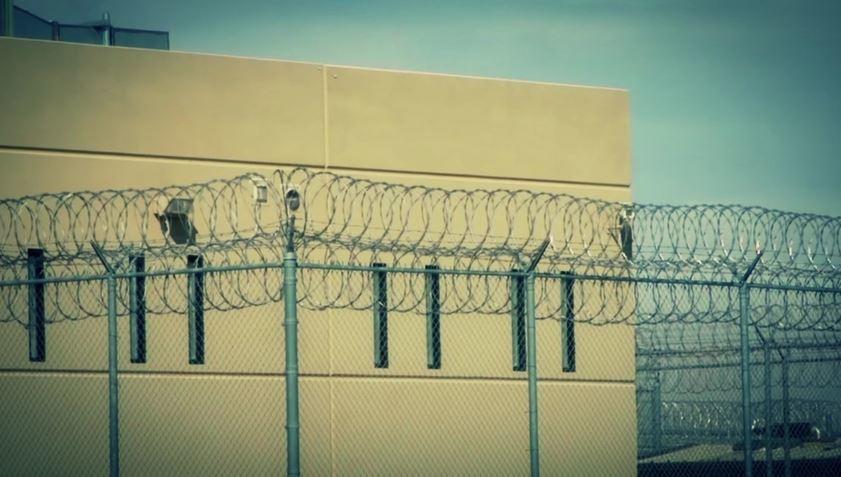 In California, some 5,000 ICE detainees are held in four county jails (in Orange, Sacramento, Contra Costa and Yuba counties) and in four ICE detention centers operated by private companies. The GEO group runs the Adelanto Detention Facility in San Bernardino County and the Mesa Verde lockup in Bakersfield. CoreCivic operates the Otay Mesa Detention Facility in San Diego, while a smaller private firm, Management and Training Corporation, runs the Imperial Regional Detention Facility in Calexico.
Health care in ICE detention is delivered by a patchwork of providers whose contract terms, including staffing requirements, vary from facility to facility, HRW reports. The government's ICE Health Services Corps (IHSC) provides care in slightly less than half of all detention centers, including those operated by CoreCivic. Private prison health-care providers cover other detention centers, while detainees in county jails get care from jail health-care workers. Human Rights Watch medical consultants found problems with all three types of providers. One consultant, Dr. Marc Stern, who once ran correctional health services for Washington state, told Capital & Main that IHSC is the best qualified to provide care and should take over more of it.
Still, the report concludes that the best solution is to detain fewer immigrants. Immigration detainees aren't locked up as punishment, but to ensure their appearance for deportation proceedings, and advocates argue they can be adequately supervised in the community at lower cost.
Congress, however, has moved in the opposite direction, despite its action last week to repeal an Obama-era requirement that ICE keep 33,400 detention beds filled at all times. Clara Long contends that its repeal is not likely to reduce the number of people in detention, since lawmakers have already voted to expand the system beyond the former quota.
Neither the Geo Group nor CoreCivic responded to specific questions about the adequacy of the current system and the consequences of its expected expansion. But GEO spokesman Pablo Paez wrote in a statement, "We're proud of our longstanding record providing high quality, culturally responsive services in safe, secure and humane environments."
In earnings calls to shareholders, however, both GEO and CoreCivic made clear that growth drives income, and growth is determined in no small part by immigration policy. GEO founder and CEO George Zoley noted that a big increase in the company's profits was partly due to its new 780-bed Georgia facility that is expected to generate $21 million annually. CoreCivic CEO Damon Hininger highlighted the U.S. Attorney General's plans to prioritize immigration offenses for prosecution, the administration's goal to hire additional border agents and its directive to the Border Patrol to detain illegal border crossers rather than releasing them pending a court hearing.
Indeed, both companies have kept a close watch on Washington, investing large sums to buy influence. Human Rights Watch reported that CoreCivic spent $18 million in federal lobbying between 2004 and 2014, while GEO spent $4 million. Since then, the pace of GEO's spending in the nation's Capitol has intensified, with GEO pouring nearly $1.8 million into federal lobbying since 2015, while CoreCivic's has slowed, albeit spending about $3.8 million in the same period.
CoreCivic has relied on a group of DC's most prominent lobbying firms, including Democrat and Republican operatives, for more than 15 years.
GEO, however, appears to have spent more strategically, depending on who held power. Last January, when President Trump took office, GEO turned to Brian Ballard and Dan McFaul, both of Ballard Partners, a Florida firm that had just expanded into Washington, DC. Ballard was a Trump fundraiser and served as a lobbyist for Trump in Florida. McFaul worked on Trump's presidential transition team, vetting appointees for federal agencies, the military and intelligence posts. David Stewart, who was an aide to current Attorney General Jeff Sessions when he was a senator from Alabama, began lobbying for GEO in the fall of 2016. Stewart, who works for the Alabama-based firm Bradley Arant Boult Cummings, lobbies for the company on Homeland Security funding and private prison contracting, among other issues.
In addition to advocating in the halls of power, the companies have taken advantage of a briskly revolving door between government and industry to bolster ties with the agencies that hire them. Today, news broke that ICE deputy director Daniel Ragsdale will soon step down to take a position at GEO. Meanwhile, former ICE director Julie Myers Wood, who served in the George W. Bush administration, sits on GEO's board. The man who leads GEO's business development efforts is David Venturella, who headed ICE's deportation and detention operations before joining the company in 2012. Both companies include leaders who formerly helmed the federal Bureau of Prisons — Norman A. Carlson is a GEO director emeritus, and Harley G. Lappin is a top CoreCivic executive. CoreCivic's board of directors also includes Stacia Hylton, who headed the U.S. Marshal's service during Barack Obama's tenure in the White House.
With the release of the Human Rights Watch-CIVIC report, Long said she hopes Congress will also hear her group's call for less detention, even as big lobbying dollars amplify the voices of those who want more.
"I hope it spurs Congressional representatives to push back against President Trump's budget request for expanding detention, to require better oversight and better transparency, but above all to detain fewer people," Long said.

Blue State/Red District: What Do the Suburbs Want?
Seven Republican congressional districts in California went for Hillary Clinton in 2016. CA-4 was not one of them but Democrats are hoping to unseat Tom McClintock in November.

---
CA-4's Gold Country counties are recipients of an urban exodus fueled by affordable housing, a desire for good schools and the expansion of high-tech jobs into suburbia.
---
On the day of her funeral, Barbara Bush's image beamed down from an electronic billboard along Interstate 80 outside of Sacramento, along with a quote: "Believe in something bigger than yourself." Her image and words lasted five seconds before an insurance ad flashed up.
As an unofficial welcome to California Congressional District 4, which includes suburban and exurban Placer and El Dorado counties, plus several other rural and sparsely populated counties, the former first lady's image is apt. Her husband and son both carried the district by wide margins in the presidential elections of 1988, 1992, 2000 and 2004. While no friend of the Bushes, Donald Trump won the district with 54 percent of the vote to Hillary Clinton's 39 percent.
---
---
There are seven congressional districts in California with Republican incumbents that Clinton won but CA-4 is not one of them. What gives Democrats buoyancy here is the general chaos of the Trump presidency, along with positive results of special elections elsewhere in the country, and some solid-looking candidates running in the CA-4 Democratic primary. Conservative Republican Tom McClintock, who actually lives 15 miles outside of District 4, first won the seat in 2008, when his Democratic opponent got within 1,800 votes. In the last four races, he has beaten every challenger by at least a 20 percent vote margin.
If CA-4 is dicey as a flippable district, part of the reason is because of demographics (it has relatively few Latinos or Asians) and because, in many ways, McClintock's hard-line anti-immigration policies and close hewing to President Trump fit the district's conservative tilt. According to the Kaiser Family Foundation, over 26,000 people in CA-4 were enrolled in an Affordable Care Act (ACA) health plan in 2017 and another 49,000 gained coverage from the expansion of Medicaid. McClintock voted against the January 2017 congressional budget resolution to repeal Obamacare – a resolution that Trump supported – only because it did not go far enough in repealing the ACA. The political analysis site FiveThirtyEight has McClintock, some of whose largest contributors are real estate developers with projects in his district, voting in line with Trump's wishes about 86 percent of the time.
McClintock has shown no sympathy for DACA (Deferred Action for Childhood Arrivals) students, describing the program as an "unconstitutional usurpation of legislative authority," and he is a reliable vote against a woman's right to have an abortion. The large mega churches that often accompany suburban sprawl, like Bayside Church in Granite Bay, with its 12,000 members, help anchor the district's culturally conservative base with a mixture of Christian/New Age uplift and entrepreneurial flair.
On a recent Friday afternoon, while watching her son play Little League baseball at a Roseville park, Heather McCarthy reflected on why she has become increasingly active in politics. "I've never been concerned that our political system could be taken over by billionaires and corporate interests," she said, "so it has been a wake-up call for me."
McCarthy, a Roseville real estate agent, participated in the Sacramento Women's March last January, but has not followed the congressional race closely. She has a college degree, is not particularly ideological and is concerned that the Trump tax reduction, which McClintock supported, will mainly benefit the wealthy and explode the deficit. "I don't think the average person realizes how disproportionate the benefit is, or how the Republican Party that used to be fiscally conservative has abandoned that." she added.
Two articulate women candidates, Jessica Morse and Regina Bateson, have experience in policymaking and have demonstrated an ability to attract supporters and raise money, and now lead a field of four Democratic primary contenders. In rural Calaveras County, where Mark Twain invented his story about jumping frogs, ordained minister and Democratic Party activist Mickey Williamson outlined the long-shot logic of her party's campaign at a park in Angels Camp. Williamson says the political atmosphere feels different this year: "The [Democratic] candidates are moving up and down the district, events are happening, thousands of dollars are being raised. It's just a different ball game than we have ever had before."
Williamson has a worry, however: That after the June 5 primary, supporters of the losing candidates will stay home, replicating some of the internecine fighting that characterized the Clinton/Sanders contest and which continues to roil the Democratic Party throughout the country.
While most of CA-4 is rural, the key geographic areas where the majority of voters live, and where elections are won or lost, are found along the I-80 and I-50 corridors — places whose dairy farms and orchards not too long ago reached to the outskirts of Sacramento. The cows have been replaced by "Tuscan"-style housing estates with names like Serrano Village, and by retirement communities, large retail centers, high-tech business parks — and relatively few people of color. Over 70 percent of the congressional vote will come from here.
Ricardo Calixtro holds a Bible as he stops to talk in front of St. Patrick's Catholic Church after services one April Sunday. An anti-abortion banner hangs on the front of the church asking for prayers for the unborn. He says that the abortion issue is the first priority for him and that it would be difficult to vote for someone who does not share that position.
Calixtro, a registered Democrat who lives in Murphys, a town tucked in the Sierra foothills, works three jobs as a bartender, baker and house cleaner. "I don't mind working hard," he says, "but it's hard for a regular Joe trying to make it on minimum wage." Calixtro voted for Bernie Sanders in the 2016 Democratic primary and, later, for the Libertarian Gary Johnson for president.
When told that McClintock agrees with him on abortion but is opposed to raising the minimum wage because it would "hurt minorities," Calixtro becomes speechless for a long half minute. "Wow, that's a tough one," he finally responds. He says he is contemplating leaving the area for better opportunities: "I've heard Oklahoma and Kentucky are good states to live in right now."
Calixtro is not the stereotypical working-class voter duped by "cultural" issues instead of watching out for his own economic interests. Yet President Trump has triggered feelings and responses that are pulling many voters away from single issues like guns and religion that previously determined their vote.
Others are sticking with Trump and McClintock despite the president's seemingly daily scandals. In Placerville, an old gold-mining town along the route to Lake Tahoe, Trump supporter and former correctional officer Robin McMillan Hebert was concerned that gun rights and public safety were under threat. "I believe in law and order, otherwise there would be chaos — and I don't believe in chaos," she said. "Sacramento is a good example. There have been a lot of recent protests there." A registered Republican, she compares President Trump's treatment of women to Bill Clinton and John F. Kennedy's. "I'm not going to expect someone to be perfect when I myself can't be perfect."
In Roseville, a man who works for the city utility company and is a member of the International Brotherhood of Electrical Workers, talked about the threat of outsiders.
"I'm tired of seeing cities burning down, and all the lawlessness," he said, directing traffic for his crew of municipal workers. "It started with Occupy Wall Street." He added that homeless people were like cats: "If you feed them they keep coming back."
The man, who refused to give his name, said his wife is a vice principal at a local public school, and claimed she "got emotional" last January and went to the local Women's March. He believes it was organized "not to defend women but to hate Trump." He also thinks that homosexuality is morally wrong and is "pushed in your face" by liberals.
He said he supports McClintock but is reluctant to talk publicly about electoral politics because he thinks liberals will "throw a brick" at him if he expresses his opinions. "Now we have to accept transgender. Come on."
Placer and El Dorado counties are recipients of the flight from cities — an exodus fueled by affordable housing, the desire for good schools and the expansion of high-tech jobs into suburban and exurban environments. Indeed, the suburbs surrounding Sacramento were among the top 25 growth areas in the country between 2015 and 2017.
---
Retiree: "Men have screwed it up a bit,
let's put some smart ladies in there."
---
The evolution of such suburbs is complex. In general suburbs are becoming more diverse and increasingly polarized economically, and more people are living in them today than in cities.
Following the June primary, Democratic frontrunners Morse or Bateson will have to work to attract significant numbers of Republican moderates and those with no party preference if Democrats are to pull off another Conor Lamb-type upset and topple McClintock. And since registered Republicans outnumber Democrats by over 60,000 voters, many Republicans will also have to stay home in November for such a reversal to occur.
Two local residents — former Republicans who intend to vote for a Democrat — explained why they think it's possible for a Democrat to win here.
Jack Chittick stands on his front lawn in Sun City, a retirement community in Roseville built by Del Webb. Instead of carpool lanes, Sun City has lanes for golf carts. Chittick, an 84-year-old retiree who was a top executive at the Pirelli Tire Company, points to the hardcore Republicans who walk past his house to the golf course across the street. "I like the cleanliness of this place," he says, "the golf course, the big homes, the shopping areas and the good hospitals."
He doesn't think McClintock represents the average person in the district and wants a congressperson who can make the tax structure fair for the middle class. Reflecting on his life, he admits he got "carried away" with his career as a corporate manager and the values that came with it. "I had achieved everything by myself," he once believed, "so why couldn't everyone?" But he had a change of heart when his wife started working with the homeless, and pointed out to him that the challenges they face were enormous.
"Democrats have a 50-50 chance," he says, handicapping the race. "Men have screwed it up a bit, let's put some smart ladies in there," he adds, referring to Morse and Bateson. "I'm sure they couldn't do worse, and they could do a lot better."
Bob Toste is another Roseville retiree and former Republican, who "bought into the trickle down theory" before it registered with him that birth determines economic class more than any other factor. He is careful about who he talks to about politics in his neighborhood, especially on immigration issues. Toste wants someone who is sympathetic to the undocumented immigrant students called Dreamers and is angered by McClintock's vote to repeal Obamacare. "I have good health insurance, having retired from a utility. But health insurance for our nation is very important for me. And trying to go back on that right now is horrendous," he said.
If the Republican National Committee and its well-funded conservative political action committees pour money into CA-4 after the June primary to shore up McClintock, it will be an indication that the party brand is in deep trouble.
Come November here, Barbara Bush's billboard admonition might come to pass. Sun City retiree Jack Chittick also wants voters to believe in something bigger than themselves – a change of political heart in District 4.
---
Video and images by Kelly Candaele.
Copyright Capital & Main