Immigrant Detention: Privatizing Misery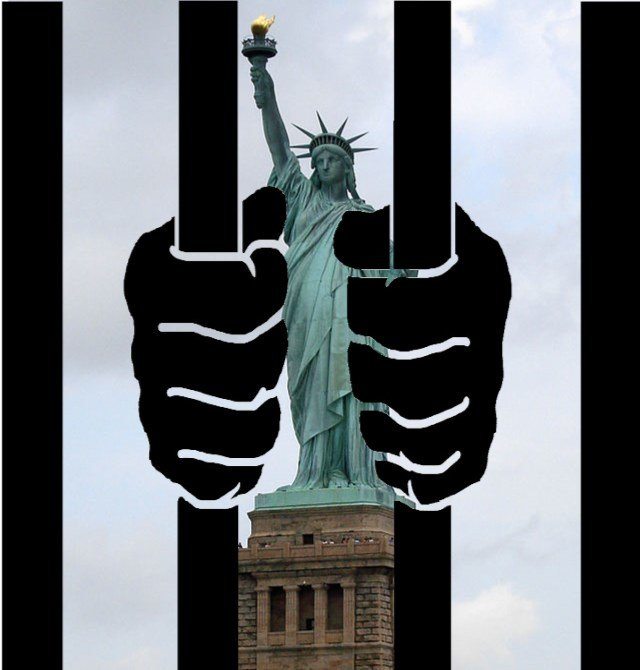 As many as five million undocumented immigrants are waiting in limbo as the Supreme Court reviews challenges to President Obama's 2014 executive actions, Deferred Action for Childhood Arrivals (DACA) and Deferred Action for Parental Accountability (DAPA). But there's one group that's more than happy with the status quo.
A new look under the hood of the nation's immigration detention system reveals a staggering trend: Immigrant detention has become increasingly reliant on facilities and services provided by private companies, which are driven by profit to keep or even expand existing services.
Companies like Corrections Corporation of America (CCA) and GEO Group — the nation's two largest private prison companies — are benefiting from our bloated immigration detention system, which has grown by 75 percent over the last decade. Together, CCA and GEO Group operate eight of the 10 largest detention centers.
This year, we'll spend $2 billion on immigrant detention, much of it going to the growing private corrections industry. The industry's growth has been fueled by guaranteed minimums (or "bed quotas") mandating that a certain number of detention beds be available, or sometimes even filled, both nationally and within individual facility contracts. These quotas incentivize pulling more people into the system with an increasingly aggressive immigration enforcement strategy. Currently, federal law mandates that U.S. Immigration and Customs Enforcement (ICE) maintain the capacity to detain at least 34,000 people at any time.
The Center for American Progress has revealed that, between 2004 and 2014, CCA and GEO Group spent millions of dollars on lobbying, which opened the door for these companies to influence legislation and contracts that include these quotas.
Until now, the vast scope of the industry has been difficult to comprehend. But a new look shows where companies like CCA and GEO Group, and those providing services like food, security, and transportation, profit in the system. Private companies profit from almost every function of America's immigration detention system.
These companies profit more when more people are detained, but also by cutting corners in the name of "efficiency." This "efficiency" is often the result of cost-cutting "innovations" like lower pay and fewer benefits for correctional officers or lower quality health care for detainees.
This "efficiency" too often falls on the backs of detainees. Just last week, we learned the tragic stories of Claudio Fagardo-Saucedo and Martin Acosta. Fagardo-Saucedo, a Mexican immigrant, died of an HIV-related infection after two years of not being seen by a doctor in a facility operated by GEO Group. Acosta, from El Salvador, was finally diagnosed with stomach cancer after four and a half months of clear signs of illness and severe pain at the same facility. These are two of the many "needless deaths"–as the Nation called them–that happen far too often in our system.
You might think that we should simply require companies to do the right thing. But the problem is in the very process itself — private contracting. As a retired federal Bureau of Prisons (BOP) contracting official recently said, "The more specificity you put in the contract, the more money the contractors are going to want for performing the service." In other words, private companies can make the argument that they are cheaper than the government because they cut corners, harming detainees and correctional officers in the process.
DACA and DAPA are steps in the right direction. Another step we should take is addressing the substantial influence on our immigration detention by private companies, which profit more when more people are in the system.
---
(This column is cross-posted on the Huffington Post.)