Immigrant Detention: Privatizing Misery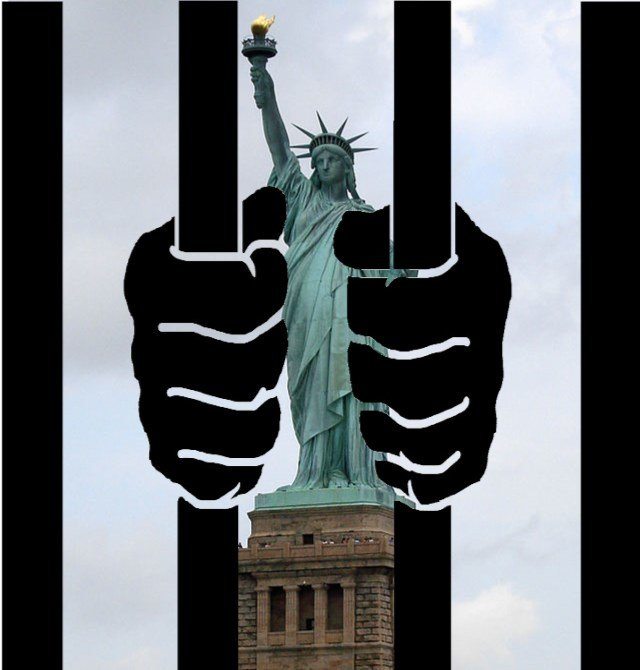 As many as five million undocumented immigrants are waiting in limbo as the Supreme Court reviews challenges to President Obama's 2014 executive actions, Deferred Action for Childhood Arrivals (DACA) and Deferred Action for Parental Accountability (DAPA). But there's one group that's more than happy with the status quo.
A new look under the hood of the nation's immigration detention system reveals a staggering trend: Immigrant detention has become increasingly reliant on facilities and services provided by private companies, which are driven by profit to keep or even expand existing services.
Companies like Corrections Corporation of America (CCA) and GEO Group — the nation's two largest private prison companies — are benefiting from our bloated immigration detention system, which has grown by 75 percent over the last decade. Together, CCA and GEO Group operate eight of the 10 largest detention centers.
This year, we'll spend $2 billion on immigrant detention, much of it going to the growing private corrections industry. The industry's growth has been fueled by guaranteed minimums (or "bed quotas") mandating that a certain number of detention beds be available, or sometimes even filled, both nationally and within individual facility contracts. These quotas incentivize pulling more people into the system with an increasingly aggressive immigration enforcement strategy. Currently, federal law mandates that U.S. Immigration and Customs Enforcement (ICE) maintain the capacity to detain at least 34,000 people at any time.
The Center for American Progress has revealed that, between 2004 and 2014, CCA and GEO Group spent millions of dollars on lobbying, which opened the door for these companies to influence legislation and contracts that include these quotas.
Until now, the vast scope of the industry has been difficult to comprehend. But a new look shows where companies like CCA and GEO Group, and those providing services like food, security, and transportation, profit in the system. Private companies profit from almost every function of America's immigration detention system.
These companies profit more when more people are detained, but also by cutting corners in the name of "efficiency." This "efficiency" is often the result of cost-cutting "innovations" like lower pay and fewer benefits for correctional officers or lower quality health care for detainees.
This "efficiency" too often falls on the backs of detainees. Just last week, we learned the tragic stories of Claudio Fagardo-Saucedo and Martin Acosta. Fagardo-Saucedo, a Mexican immigrant, died of an HIV-related infection after two years of not being seen by a doctor in a facility operated by GEO Group. Acosta, from El Salvador, was finally diagnosed with stomach cancer after four and a half months of clear signs of illness and severe pain at the same facility. These are two of the many "needless deaths"–as the Nation called them–that happen far too often in our system.
You might think that we should simply require companies to do the right thing. But the problem is in the very process itself — private contracting. As a retired federal Bureau of Prisons (BOP) contracting official recently said, "The more specificity you put in the contract, the more money the contractors are going to want for performing the service." In other words, private companies can make the argument that they are cheaper than the government because they cut corners, harming detainees and correctional officers in the process.
DACA and DAPA are steps in the right direction. Another step we should take is addressing the substantial influence on our immigration detention by private companies, which profit more when more people are in the system.
---
(This column is cross-posted on the Huffington Post.)
Government Shutdown's Silver Lining: A Corporate Hiring Guru Speaks Out
Ending the shutdown won't curtail the hiring opportunities for corporate recruiters, says one expert. It's like divorce: Once you start thinking about leaving, the odds that it will happen go up dramatically.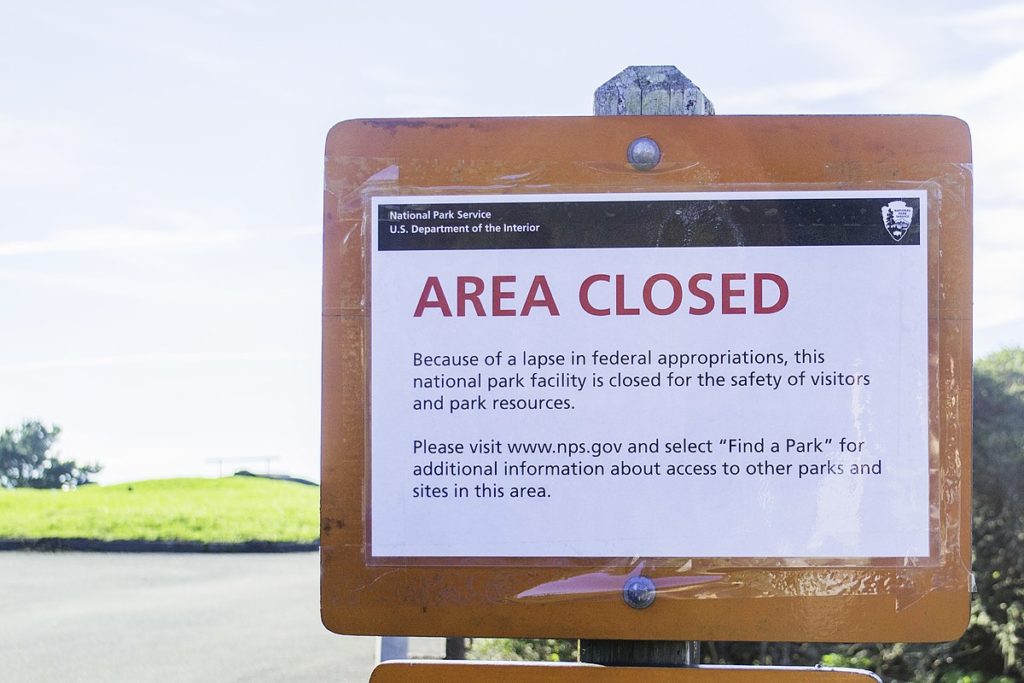 ---
In the new economic climate, even the most mission-driven of federal workers might be forgiven for abandoning the nation's parks, airways and regulatory agencies.
---
When the federal government shut down for 16 days in 2013, corporate hiring guru John Sullivan advised companies on how to raid federal government workplaces for talent.
A blog post he penned at the time caused some to charge him with being unpatriotic, he said recently, while others thanked him for the reminder that federal workers were ripe for the plucking.
This time around, the climate is even better for corporations looking to cull staff from a workforce that is already well-trained and also known for its loyalty, Sullivan tells Capital & Main by phone. He describes the current moment—with hundreds of thousands of federal employees forgoing paychecks and, in many cases, sitting at home — as tantamount to "a sale on Black Friday."
---
Congresswoman:  The shutdown could have a long-term impact on the federal government's ability to attract workers with IT skills.
---
"If you've been screaming for the last two years" about the skills-and-talent shortage, "this week there isn't one," says Sullivan, who heads the human resource management program at San Francisco State University's College of Business.
The partial shutdown, that began on December 22 when President Trump failed to secure funding from Congress for his border wall, has impacted employees at a host of federal agencies, including the departments of Agriculture, Commerce, Homeland Security, Housing and Urban Development, Interior, Justice, State, Transportation and Treasury and the NASA.
What makes this particular shutdown so suitable for raiding federal workplaces? It's not just that employee morale has taken a nosedive, thanks to a president who is at war with many of the agencies he oversees. Nor is it only the fact that Trump threatened to keep the government closed for as long as a year, a notion that "really scares people," says Sullivan.
---
With Amazon's opening new offices in the District of Columbia area, three out of four IT workers in DC say they would consider leaving their current jobs for the tech behemoth.
---
It's also the economic climate. Companies are growing. Unemployment is low. Remote work is increasingly an option. Technical advances have made looking for a job easier than it was in 2013. "You can say 'boo' to your phone and apply for a job," adds Sullivan, delivering his matchmaking pitch with such force that even the most mission-driven of federal workers might be forgiven for abandoning the nation's parks, airways and regulatory agencies.
Congresswoman Robin Kelly (D-IL), the ranking member of the House Subcommittee on Information Technology, worried, in a statement last week, that the shutdown would have a long-term impact on the federal government's ability to attract workers with IT skills. The federal government has generally struggled to attract young tech workers, and Amazon's new offices in the District of Columbia area has three out of four IT workers in DC saying they would consider leaving their current jobs for the tech behemoth.
Tech workers — and upper-salaried talent — are not the only employees coveted by the private sector, says Sullivan. Forest Service employees. Coast Guard workers. Transportation and Safety Administration agents. Any unpaid workers could be lured away, especially in states like California and Texas, where economies are strong, he maintains. An employment agency for California's casinos recently put this shout out on Twitter: "Any @TSA employees looking for new opportunities, PTGaming is hiring!" along with the popular hashtag, #shutdownstories.
The shutdown could also prompt federal employees to throw scruples to the wind and step into the infamous revolving door that leads workers from government jobs to the private sector and back again. When Sullivan was advising companies in 2013, he helped firms hire from agencies that regulated them.
"And by the way," asks Sullivan, persisting with his siren song, "if I was a regulator, [with] President Trump eliminating all those regulations, why am I needed? Why not go to the private sector?"
Sullivan, who says he is an underpaid government worker in his own right, is concerned about the public cost of his and others' efforts to lure away the federal government's top talent. The best employees will leave first, and "literally billions" in training dollars will be lost, he predicts.
But he puts the blame squarely on a public sector that undervalues its workers. Corporations that pilfer federal government workforce for talent offer a kind of public service and corrective by demonstrating the price that must be paid "for degrading public service and unnecessarily frustrating federal employees," he wrote in his 2013 post.
Ending the shutdown won't curtail the hiring opportunities for corporate recruiters, says Sullivan. "It's like divorce. Once you start thinking about [leaving], the odds [that it will happen] go up dramatically."
---
Copyright Capital & Main