Illegal Ballot Measure a Setback for Anti-Pension Activists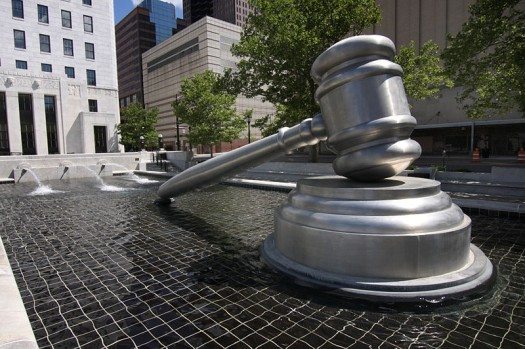 Photo by Sam Howzit, Wikimedia
A Ventura County judge Monday issued a setback to anti-pension zealots who have been working to roll back public employee benefits. The judge's tentative ruling found fundamental flaws in a ballot measure to cut county employee pensions and concluded that putting it before voters would amount to nothing more than a waste of public tax dollars – a rebuke that must smart among groups who identify themselves as taxpayer advocates.
One of their central tactics has been to stir up resentment among the public, most of whom have seen their own benefits shrivel up over the years, then place measures on the ballot to slash public employee pensions. As Capital & Main's Gary Cohn reported, anti-tax activists saw this particular Ventura measure as a template for what would be a wave of pension rollback measures.
"I guarantee you that when this passes, in 2016 every '37 Act county will have this on their ballot," Ventura County Supervisor Peter Foy said at the time.
But that avenue may not actually be open, according to Ventura County Superior Court Judge Kent Kellegrew's tentative ruling.
"Reduced to its most basic components, this case involves the question of whether or not a county, through the initiative process, may withdraw from a statewide system enacted by the Legislature," Kellegrew wrote, as first reported by the Ventura County Star. "This court concludes that the initiative process cannot be used for such a process."
As such, "allowing this measure to be considered on the November ballot would only result in a waste of public resources," the judge continued.
In addition to concluding that the county ballot wasn't a permissible place to undo state law, the Judge Kellegrew also pointed out that the proposed measure contained two questions rather than one, thus failing to meet a basic requirement of the initiative system. The measure would have both taken Ventura County out of the state pension system and created a five year salary cap on which empoyees' retirement benefits would be calculated.
The anti-pension crusaders have promised to continue to fight, though leaders haven't decided whether to appeal Monday's ruling.
If the ballot route remains shut, Ventura County employees may be spared such an attack on their retirements – for the moment. A majority on the County Board of Supervisors opposed the ballot measure. But other tactics will surely be tested.
"We're a group that stays in this for the long haul," David Grau, chairman of the Ventura County Taxpayers Association, told the Star. "If the judge's decision prevails, it's a setback, not a defeat."