Finding the Perfect Career With Sokanu's Spencer Thompson
On the latest episode of "The Bottom Line" podcast, Spencer Thompson explains how his own experience led him to found the career test site.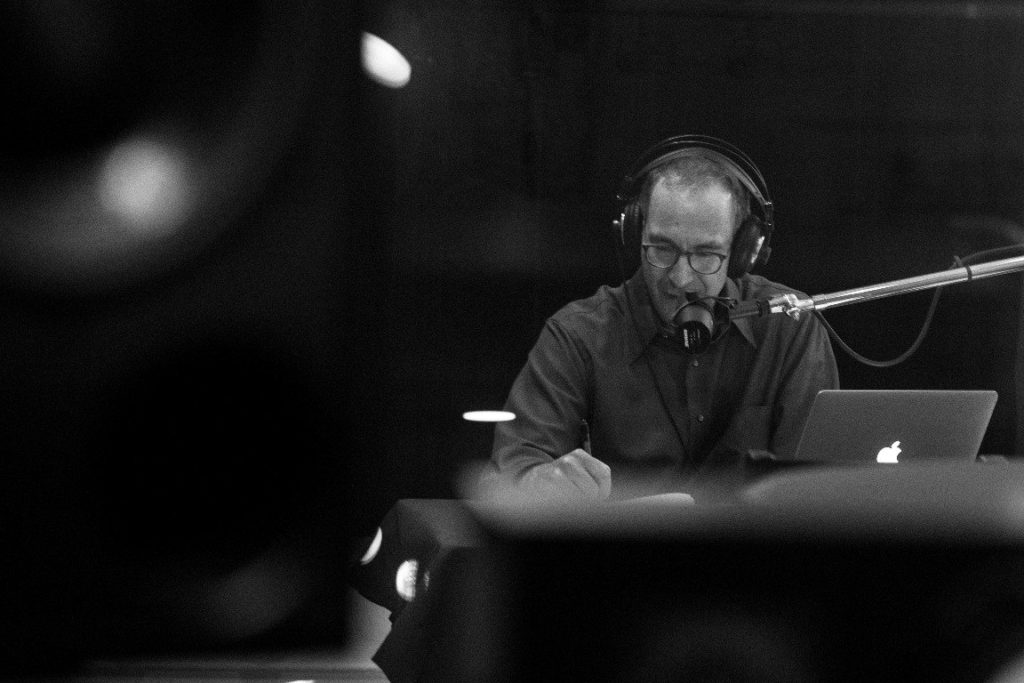 In the 1967 film The Graduate, 21-year-old Benjamin Braddock—played by Dustin Hoffman—is famously given a single piece of career advice by a friend of his parents: "Plastics." Some four decades later, most of Spencer Thompson's high school classmates were steered, in similarly narrow terms, into the one area that supposedly promised them a bright future.
"I started asking my friends what they were going to study in university . . . and they kept saying health sciences," Thompson told me on the latest episode of my podcast, The Bottom Line. "I found that very odd because in my four years of going to school with these individuals I had never once heard health sciences come up. And so I started asking, 'Why is that?' And they said, 'Oh, I went to the guidance counselor, and she told me that there is a lot of money in pharmaceutical sales . . . and so I should really go into that.'"
In the end, Thompson adds, "you had 50% of my class of 300 basically study health sciences at the same one or two places."
For Thompson, who grew up on the Canadian side of Niagara Falls, the whole thing got him thinking: There must be a better method for people to choose the right career.
The result was Sokanu, a machine-learning-based career test site and database for more than 800 careers that Thompson founded in 2012, when he was 20 years old.
The career test, which consists of 310 questions, is designed to measure an extraordinarily large array of factors: your personality, must-haves on the job, can't-stands on the job, a breakdown of hard skills, and much more. Despite its breadth, people complete the assessment in less than 20 minutes on average.
"We've tried to make it incredibly compelling to go through," Thompson says, pointing to a Spotify-like feature that shuffles people's results in real time depending on the answers they provide.
Whatever Sokanu is doing, it seems to be clicking with folks. More than 70% of those who start the test complete it right away, according to Thompson. In all, more than 2 million people have taken it to date. The basic test is free (with the company making most of its money by selling services to college and career guidance offices in U.S. public high schools).
Of those coming to the Sokanu site, about 60% are new to the job market; the other 40% have work experience and are contemplating a career change. Those in this latter group are especially important to Sokanu because they leave behind valuable information, including how much satisfaction they've found in a particular occupation. That way, when newcomers with similar traits express interest in going into the same field, it's possible to see how good a fit it really is.
Compared with a traditional career test, says Thompson, Sokanu's offering is "much more of an adaptive prediction engine."
Not that everyone is apt to follow Sokanu's counsel. Social pressures, Thompson notes, can be fierce.
Even if you told someone "that you had 100% confidence that they should be a florist . . . but that person grew up in Greenwich, Conn., and their parents work in hedge funds and they went to Yale, the chance they're going to be a florist is sub-10%," he says.
Driving Thompson is a strong belief that having "not just a job, but having a job that is . . . at least an 80th percentile fit for who you are" is crucial to people's health and happiness—"to what makes humans human."
Going forward, Thompson is planning to start a separate company devoted to a related area: job training. His focus will be on helping people land middle-skill positions, which generally require some education beyond high school but less than a four-year degree.
One area that he won't be concentrating on, despite his own digital background, is high tech. "Not everybody can be a web developer. Not everybody can be a data scientist," Thompson says. "It's an absolute lie that most people in the middle of the country or the edge of the country that have been struggling, that have been suffering, that have been left behind can automatically just become a worker in this world" of technology.
You can listen to my entire interview with Thompson here, along with Bridget Huber reporting on the skills that today's teens will need to succeed in the workplace of tomorrow, and Natalie Foster exploring how and why the private sector is starting to make real strides on paid parental leave.
The Bottom Line is a production of Capital & Main. 
LISTEN: How Two African-American Entrepreneurs Are Determined To Change Diets In The Black Community
On the latest episode of "The Bottom Line" podcast, Naturade's Claude Tellis and Kareem Cook share how their own families' experience with diabetes has spurred them to promote healthy eating options.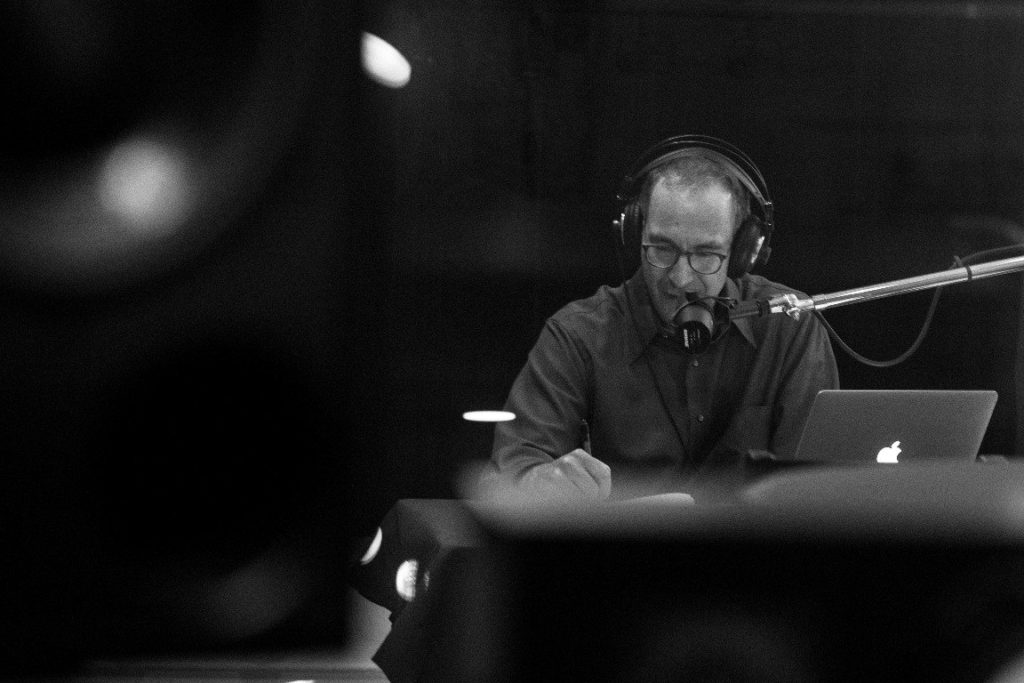 Many entrepreneurs pride themselves on solving some sort of "pain point" for their customers. But as Claude Tellis and Kareem Cook, the co-owners of health-products provider Naturade make clear, some pain points are a lot more serious than others.
"I had an uncle that went into the doctor, wasn't morbidly obese or anything, lived in Louisiana and . . . the family was faced with, 'Do we amputate both of his legs or not?'" Tellis told me on the latest episode of my podcast, The Bottom Line. "He never made it out of the hospital. He died, and he was about 55 years old."
Another uncle, says Tellis, who serves as Naturade's CEO, "was faced with losing a couple toes." Eventually, "they had to take his leg from the knee down."
In the African-American community, dealing with this grim loss of life and limb—often brought on by diabetes and peripheral arterial disease—has become disturbingly routine. "You just kind of grew up with insulin in the refrigerator," says Cook, Naturade's chief marketing officer.
And so Tellis and Cook have set out to combat this crisis by helping underserved populations—especially those in black neighborhoods—eat better. Their vehicle for sparking change is Naturade, which they acquired in 2012 for $8 million.
Although the Orange, Calif., company is nearly a century old, Tellis and Cook have revamped it completely, including introducing a new product that is now their No. 1 seller: VeganSmart, a plant-based meal replacement that is high in protein, low in sugar, and full of vitamins and minerals. Its suggested retail price is $35 for 15 servings.
"What we really wanted," says Tellis, "was something that had Whole Foods quality that could be sold to a Walmart consumer."
To achieve that vision, they've built the brand methodically. Step one, Tellis says, was making sure that vegans bought in, so that "people when they look online will see that there's an authenticity and there's a rigor" to what's being offered.
From there, they handed out VeganSmart at Wanderlust yoga festivals, aiming to attract a hip, upscale crowd. This helped advance a "premium viewpoint of the product," Tellis says.
Finally, there came the last step: bridging into urban America. To catch on there, they've adopted an influencer strategy, tapping rappers like Styles P and Da Brat and professional basketball players to promote VeganSmart. (Grant Hill, soon to be inducted into the NBA Hall of Fame, is an investor in Naturade.)
The result is a profitable company that is now selling into, among other retailers, both Whole Foods and Walmart—just as Tellis and Cook had planned it.
Not that any of this has come easy. The duo, who met as Duke University students in the early 1990s, have played in the health-food space for more than 15 years now.
Their first venture, launched in 2002, was a vending machine company called Healthy Body Products, which supplied nutritious snacks and drinks instead of junk food and soda. The business won contracts with the Los Angeles Unified School District, but it was difficult to scale. So Cook and Tellis ultimately sold the venture—but not before gaining some insight into what it takes to persuade those in the mainstream to eat right.
At one point, they brought in actor Michael Ealy (then fresh off one of the Barbershop films) to talk to the students about the importance of maintaining a good diet. "One of the biggest things we learned in our first business was how to make it cool," Tellis explains.
And, of course, if that doesn't work as a motivator, there's always a second message to fall back on. "Everyone wants to be cool," says Cook. "And no one wants to die."
You can listen to my entire interview with Tellis and Cook here, along with Bridget Huber reporting on Impact America Fund's efforts to help improve low- to moderate-income areas, and Karan Chopra laying out what small rice farmers in West Africa can teach American business leaders.
The Bottom Line is a production of Capital & Main.