How SB 1 Can Help Reduce Health Inequities
Los Angeles County Bicycle Coalition
One in four adolescents in California—nearly one million—aren't getting as much physical activity as they need to maintain a healthy weight. When a young Latino child living in a highly industrialized community gets out to play, how much good does that physical activity do her growing lungs if she's inhaling a toxic soup of air pollution and greenhouse gases? What if she is more likely to get struck by a speeding car than she is to benefit from a lifetime of physical activity? For an African American child who has no nearby park, safe sidewalks or fresh air, there's got to be a better answer.
A constellation of factors in the physical, social, economic and service environment are referred to as the social determinants of health because they have an overwhelming influence on health, quality of life and death rates, as compared to medical care — which is only responsible for 10-15 percent of what determines how healthy we are and how long we live. Nearly two out of every three African Americans, Latinos and people with less than a high school education suffer from unhealthy weight, which increases their lifetime risk of preventable illnesses. Despite overall reductions in some chronic diseases and their risk factors, disparities that unfairly fall upon African Americans, Latinos and low income people have failed to narrow. People in disadvantaged communities — where unemployment rates are chronically high, where public investments are consistently low and where health risks are disproportionately concentrated—must overcome a whole host of barriers to pursue healthy, life-saving behaviors.
Far too many Californians, however, lack access to affordable, accessible options for safe and convenient physical activity because of a history of land-use planning that has both concentrated health and safety risks in some communities and encouraged automobile use to the detriment of safe, efficient pedestrian and bicycle transportation. With a greater understanding of the links between present day land use and health, an increasing economic imperative to improve health and an environmental urgency to be sustainable, we have compelling reasons to invest in solutions that will benefit health and the environment. Fiscal responsibility tells us that California should take steps to become the healthiest state in the nation. To do that, we need to harness all of the tools available to us. Senate Bill 1, sponsored by California Senate Pro Tem Darrell Steinberg, represents one critical tool that cities and counties—both rural and urban—could use to create healthy, sustainable and economically thriving development projects.
My sons, two African American boys ages 6 and 8, live in South Los Angeles and attend a local elementary school. We used to drive the kids the 3.1 miles to and from school until a light rail project was built nearby and became operational in 2011. Almost immediately, we became a statistic—the good kind. Just as the data that show that when housing and transportation are designed in such a way that people can walk, they are more likely to do so, our family initiated a new tradition of walking to and from the train as part of our daily commute to school. Now, rain or shine, we get a minimum 40 minutes of physical activity each day, enabled almost entirely by the new rail line.
SB 1 would create a Sustainable Communities Investment Authority "to support development in transit priority project areas and small walkable communities." Moving forward, projects could be conceived and built in ways that are good for climate change and good for health. SB 1 promotes more efficient land-use patterns that would bring down housing and transportation costs by designing in ways that will allow more Californians to walk and bike between home, work and other neighborhood destinations. SB1 would provide a stimulus in suburban, urban and rural communities with a variety of transit projects, including bus corridors, rail or high-speed rail. With smarter planning, more children like my boys will have access to healthier transportation alternatives for years to come.
Creating more walkable communities may be one of the single most important things we can do to create a healthier California. If done well, reduced health care and transportation costs will also mean that more Californians get to hang on to their hard-earned dollars. A recent California-based study  published in the American Journal of Public Health found that:
At high but achievable levels of active transport [read as: more walking and biking], risk reduction [from chronic disease]…would rank among the most notable public health achievements in the modern era, reduce the estimated $34 billion in California's annual costs from cardiovascular disease, and other chronic conditions such as obesity, and achieve the U.S. Surgeon General's recommendation that adults engage in 150 minutes of moderate to vigorous physical activity weekly.
This is a big job. We now know more than ever, that healthy behaviors take root in safe and healthy communities where all people have meaningful opportunities and can engage in safe physical activity, breathe clean air, eat healthy food and live in affordable housing within reasonable distance to good jobs.
We have a real need to create healthy, sustainable communities for all Californians. It's good for our economy and our people. SB 1 could bring us one step closer.
(Manal J. Aboelata, MPH is Managing Director at Prevention Institute, a national nonprofit. She is based in Los Angeles, where she walks a lot with her husband and two children. Manal provides staff support to the Strategic Alliance for Healthy Food and Activity Environments, a statewide network which promotes policies and practices designed to make it easier for all Californians, especially those in low income communities, to eat healthy and get active.)

Did Disneyland Try to Sink a Bill Protecting Workers from Lead Poisoning? 
Why would Disneyland, which hosts thousands of kids every day, be part of an effort to defeat a bill that simply requires reporting of blood-lead levels high enough to produce heart disease and serious brain disorders?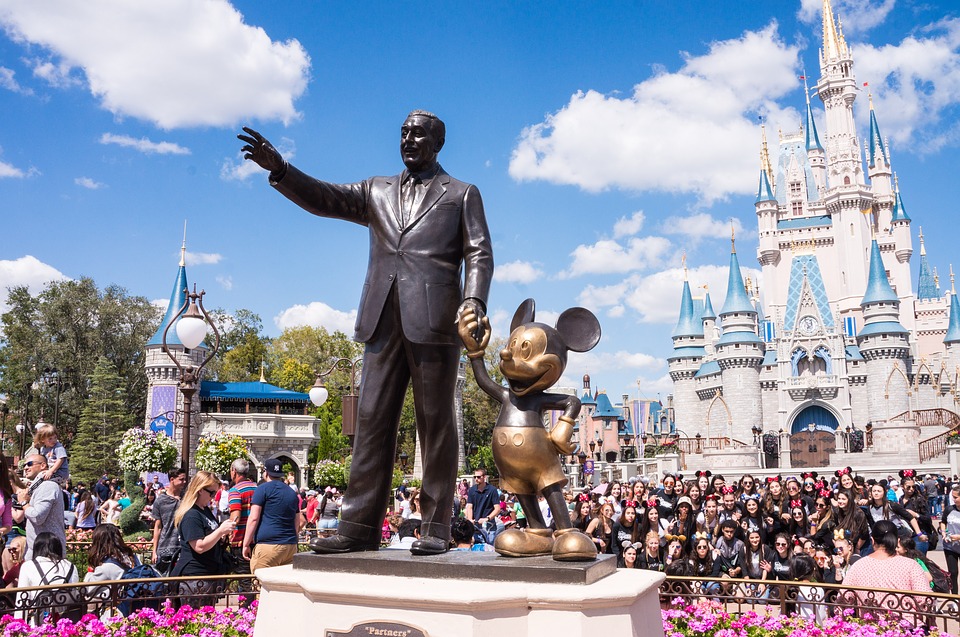 When Assemblyperson Ash Kalra (D-San Jose) learned about Capital & Main and USC's Center for Health Journalism investigation into how hundreds of workers at the former Exide Battery Recycling Plant near downtown Los Angeles became victims of lead poisoning, he created a modest bill to try and ensure it wouldn't happen again.
Among our report's revelations was the fact that the California Department of Public Health was aware of thousands of troubling blood tests revealing high levels of lead, but failed to tell the Division of Occupational Safety and Health (Cal/OSHA) about the problem.
Kalra's bill, Assembly Bill 2963, requires that the Department of Health inform Cal/OSHA when workers have seriously elevated blood levels and Cal/OSHA performs inspections.
The bill has had clear sailing until now, easily passing in the Assembly Labor Committee in March and winning unanimous approval from Democrats on the Appropriations Committee last week. But as the worker-protection measure headed to a crucial floor vote this week, a coalition of industry groups, one of which includes the iconic Disneyland Resort, worked the halls of the Capitol to kill the bill. The lobbying effort nearly prevailed: AB 2963 passed by a single vote Wednesday evening and now faces what is certain to be a battle in the California state Senate.
So why would Disneyland, which hosts thousands of kids every day, be part of an effort to defeat a bill that simply requires reporting of blood-lead levels high enough to produce heart disease and serious brain disorders? A May 29 letter endorsed by 15 industry groups, including the Battery Council International, the California Chamber of Commerce and the California Hotel and Lodging Association (which includes a Disneyland Resort vice president on its board) argues that California's current system to protect employees, depending largely on voluntary compliance, is working just fine.
The letter states: "Perversely, AB 2963 would transform this existing well-functioning public health program into an enforcement program that creates an allegation of a serious violation where none exists in Cal/OSHA law and the workplace may not even be the source of exposure."
The bill will be costly, the opposition letter also says, with an estimated price tag of $267,000 to implement and requiring Cal/OSHA to hire one or two additional inspectors.
"That's a small price to pay" said Bill Allayaud, California Director of Government Affairs for the Environmental Working Group, which is trying to keep moderate Democrats from being swayed by the industry lobby.
"The California Chamber of Commerce and their allies are misrepresenting what the bill does and convincing industries like the hotel industry to lend their name to the fight, even though this bill would have zero impact on hotels," Allayaud said. "The law focuses on workplaces where lead is in heavy use, like firing ranges and battery recycling facilities where workers are actually being impacted by a dangerous neurotoxin.  Besides, I can't imagine [that] parents who visit a resort like Disneyland would want their kids anywhere near lead if found at the levels that would have employees testing at the alarm bell level. Who wouldn't want an OSHA inspection in that case?"
Suzi Brown, vice president of communications at Disneyland Resorts, said that the "California Lodging Association is just one organization that we are involved with. As you can imagine we are involved with many trade organizations." Brown said that Disney vice president Elliot Mills, who sits on the association's board, was not present for the vote to oppose AB 2963. "To somehow link Disney to this in a specific way is not accurate," she added. "And to somehow position this that we are not concerned about worker safety is flawed as well."
At the March California State Assembly Labor and Employment Committee hearing, Kalra introduced his bill by reading a letter from former Exide lead smelter Alvin Richardson (who struggles with lead poisoning symptoms we documented in our investigation) and his wife, LaShawn. "We read a recent investigative story, and it was very hurtful to learn that Cal/OSHA excused the high lead levels that Alvin and the other Exide workers were constantly exposed to," the letter said. "People shouldn't be treated like they are disposable. That's not what America or California is supposed to be about."
Assemblymember Reggie Jones-Sawyer (D-Los Angeles) was moved to vote yes. "My district's right next to the Exide plant, and it's had an impact on my community and my residents," he said. "And if this is something that could have prevented what happened at Exide, we should have been doing this a while ago."
AB 2963 needed Jones-Sawyer's vote again on Wednesday to barely pass it out of the Assembly. Whether the bill makes it to Governor Jerry Brown's desk is dependent on how well the arguments of the California Chamber of Commerce and other industry voices opposing the bill go over in the Senate.
---
Copyright Capital & Main