Historian: Why Economic Libertarianism Is an Overwhelmingly White Cause
While the eyes of most journalists and citizens have been fixed on Washington and Donald Trump, a Duke University professor warns, Charles Koch-funded groups and politicians are quietly lining up the state authorizations needed for a new constitutional convention.

Nancy MacLean is a historian in a hurry. Leaning forward, hands pressed on the table in front of her, she is telling a room full of activists that an assault on democratic institutions has created an "all-hands-on-deck emergency" on a scale that "we have not seen in our lifetime." MacLean has a dramatic flair in her writing and in her personal presentations. She speaks with the urgency of someone who recognizes a pivotal historical moment when she see one.
Seated in the windowless basement of a union hall that is shared with a local economic justice non-profit, she is dressed in a white blouse and blazer.
Those assembled take turns expressing dismay over a divided country, over the daily attack on immigrants, and over the legendary discipline of an extreme right-wing political movement that has advanced all the way to the White House.
"Economic libertarianism produces a kind of social Darwinism — the idea that anyone who is not thriving in the economy must have something wrong with them."
The Duke University professor says she discovered the intellectual underpinnings of the country's rightward tilt while digging through the archive of a Southern economist named James McGill Buchanan. She laid out her argument in her impassioned and highly readable 2017 book, "Democracy in Chains: The Deep History of the Radical Right's Stealth Plan for America. That history holds important lessons for those resisting the right's ascendance, she tells the group.
The "days of silos are over," says MacLean. Whereas the left has been focused on discrete campaigns and issues, the extreme right, she warns, has undertaken "an audacious bid that has been six decades in the making to fundamentally change the relationship between the government and the people — and to do so permanently."
Buchanan, who was 93 when he died in 2013, provided a key set of anti-democratic ideas that propelled the libertarian right's effort to dismantle the liberal state, while giving plutocrats free rein, according to MacLean. Part of his agenda, MacLean says, included shielding the "makers" from the "takers" by eroding the public's faith in government as a means to protect the rights of the property-owning class.
Buchanan, a Nobel Prize winner, favored requiring supermajority votes to approve tax increases, making it more difficult for public officials to meet the needs of ordinary citizens. In a long and varied career, he advocated dismantling Social Security, counseled the government of Chilean dictator Augusto Pinochet and nurtured generations of scholars at Southern universities, including at a center he founded at George Mason University with the help of $10 million from the right-wing billionaire Charles Koch.
One of her book's insights is how conservative legal scholars and economists have understood the degree to which the devil lay in the mind-numbing detail of policy.
"The wicked genius of Buchanan's approach to binding popular self-government was that he did it with detailed rules that made most people's eyes glaze over. In the boring fine print, he understood transformations can be achieved by increments that few will notice, because most people have no patience for minutiae," she writes.
That passage refers to the advice he gave Pinochet's government, which she argues has hampered Chile's current president, Michelle Bachelet, from enacting social programs in spite of a strong popular mandate.
Now MacLean is warning progressive activists that the Republican tax bill and its projected $1.5 trillion deficit could help fuel a growing right-wing clamor for a state-led constitutional convention, whose first order of business would be a balanced budget amendment to curtail future government spending.
"While the eyes of most journalists and citizens have been fixed on Washington" and Trump, she warns, "scores of organizations and elected officials funded by Charles Koch and his donor network" have been "quietly lining up the state authorizations" needed for a constitutional convention that will curtail legislators' ability to serve the needs of the governed. "They now have 28 of the 34 states needed to call such a constitutional convention under Article 5 [of the U.S. Constitution]."
Such a move, she adds, would put the country further down the path toward the "glorious period of liberty" favored by Koch and Buchanan — a place in which workers have "no legal right to organize for collective voice and power" and where corporations are "all but free of democratic accountability" — and where privatization had eliminated Social Security, Medicaid, and Medicare.
Nobody is immune from the right-wing attack on government, says MacLean. "Every civil rights activist, every feminist, every environmentalist, every queer and every retirees' group who goes to government to move a public agenda is a target for this and will suffer if it goes through," she says.
Yet this creates a "perverse source of strength," she says. "Our common need for government can potentially unite all these constituencies across groups to protect and expand democracy."
MacLean's fifth book has received a slew of positive reviews from major publications and a National Book Award nomination. Not surprisingly, Democracy in Chains has also drawn an avalanche of attacks from the very right-wing think tank networks that she critiques, as well as complaints from some left academics.
MacLean's claim of Buchanan's centrality to the rise of libertarianism, wrote political scientists Henry Farrell and Steven Teles, could be misleading to a progressive movement "liable to overestimate the extent to which the right is operating by a single plan. The most serious danger is that the left might look to this mistaken understanding of the right's success as a model for how it should organize itself."
Speaking to Capital & Main, MacLean actually gives some credit to Buchanan, who in spite of his deeply reactionary politics, was "probably the most original thinker about democracy in the last 50 years," she said.
But Buchanan's "very, very reductionist analysis" was deployed to erode popular trust in government, she argues.
"He sought to build a case that government could not do what it promised because politicians were not really seeking to advance the public interests as they claimed. They were just trying to get themselves elected using other people's money. The same was true of all public actors, according to Buchanan," as she told the union-hall gathering.
MacLean's book anchors Buchanan's thinking in the South's troubled history of segregation and slavery. He advocated for state-funded voucher systems for private schools in the late 1950s, after local officials had closed public schools as part of massive resistance against court-ordered desegregation.
MacLean is careful to say her research found no evidence that Buchanan operated on the basis of racial animus — although he must have understood the context of his proposal for school privatization. MacLean joins conservative scholars in connecting Buchanan's ideas to those of antebellum South Carolina Senator and plantation owner John C. Calhoun, who thought democracy needed to be curbed because it failed to preserve the liberty of the slave-owning elite.
And what about today's libertarians? She believes there is a reason libertarianism has remained an overwhelmingly white cause.
"Economic libertarianism," she told this website, "produces a kind of social Darwinism — the idea that anyone who is not thriving in the economy must have something wrong with them. There's always this slippage between [economic libertarianism] and the really ugly white-supremacist right," she says.
MacLean's fundamental message is that Buchanan – and the extreme right – have an Achilles heel. Their ideas are extremely unpopular and so they have had to proceed by stealth – whether through voter suppression laws, gerrymandering or other means.
"We've had the most radical gerrymandering in American history," MacLean told Capital & Main. "And they're trying to destroy labor unions without actually saying that they don't want working people to have a collective voice."
"However much they may offer bromides to freedom or liberty in the abstract," she added about the far right, "what they're really talking about is freeing corporations, and the wealthiest taxpayers, who don't support what the majority of their fellow citizens do."
---
Copyright Capital & Main
Reality Check: CalChamber's "Job Killer" Bills Actually Create Jobs
CalChamber won't say how many jobs on its Job Killer list would be eliminated by proposed environmental and workplace protection bills — or even how such legislation would eliminate them.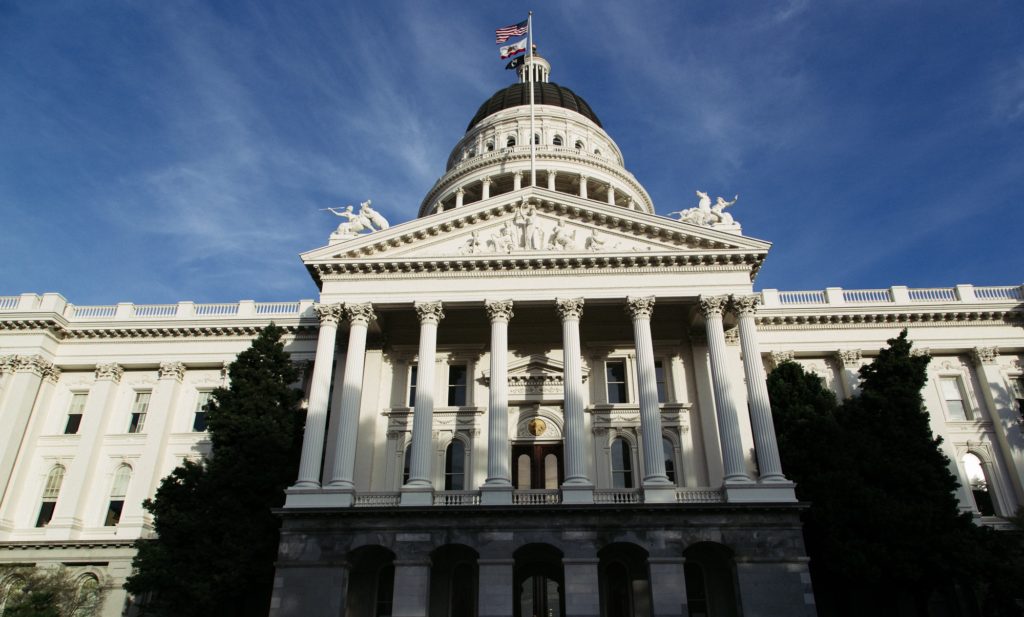 Shortly after Lorena Gonzalez Fletcher assumed office in the California Assembly in 2013, her work started getting a special kind of attention. Every year for more than 20 years, the pro-business lobbyists at the California Chamber of Commerce have put out a list of bills CalChamber considers "job killers" — proposed laws that, it contends, would so burden business owners that they'd presumably start firing workers, or at least cease to hire new ones. Among the bills to make the list during Gonzalez Fletcher's first legislative session was one of her own: A measure ordering employers to grant one hour sick leave for every 30 hours worked.
---
Even Democrats who supported sick-leave legislation feared the Chamber's wrath.
---
The Chamber's influence has historically been persuasive in Sacramento; by its own reckoning, it has managed to kill 92 percent of the bills named on its annual list. In the two years before Gonzalez Fletcher (D-San Diego) took office, only five of 70 so-called "job-killer" bills were passed into law. Even Democrats who supported sick-leave legislation so feared the Chamber's wrath that they urged the new Assemblywoman to modify her bill to be more business-friendly.
"People said to me, 'You have to work with the Chamber and get them to remove that title.' I said 'Why?' I come from organized labor and represent a working class district. They're going to oppose whatever I do."
The Assembly and Senate did make some changes to the bill to make it less onerous for business owners. But its basic premise remained intact, all the way to Gov. Jerry Brown's desk. In August 2014, California extended the nation's largest expansion of paid sick leave benefits to workers. "We caught up to the rest of the world," Gonzalez Fletcher says.
In the years since, Gonzalez Fletcher has become known for sponsoring bills that end up in the Chamber's cross-hairs. In 2016, she carried a bill to grant overtime to farm workers, correcting part of a 77-year-old law that cut farm workers out of federal labor standards. Brown signed it into law that September. The year before, she successfully pushed through a law to require grocery stores to retain workers for 90 days after they changed ownership.
"That was my favorite one they called a job killer," Gonzalez Fletcher says. "It was literally a bill to save workers' jobs."
California has often been a target of scorn for its stringent regulations, mostly from pro-growth conservatives who see any law that restrains business, be it worker protections or environmental controls, as inimical to economic success. And to be fair, new laws and market forces sometimes do affect jobs. The state's singular climate laws, which set accelerating greenhouse-gas emission standards for electrical utilities and industries, have undoubtedly forced coal-fired power plants in Utah, Arizona and Nevada to shut down over time, eliminating jobs as operations wind down. One bill on the California Chamber's list, to permanently close SoCalGas' troubled Aliso Canyon storage facility, which blew a catastrophic leak in 2015, would necessarily uproot a certain number of workers were it to pass.
But just as some jobs go away in one market sector, other ones arise in another. "When you're transitioning, there is a loss in traditional jobs, and then there's growth in non-traditional jobs," says Mary Leslie, president of the Los Angeles Business Council, which works toward corporate sustainability. "Then those jobs become the jobs of the future." After the legislature passed the Global Warming Solutions Act of 2006, for instance, building owners in the state made investments in energy efficiency — one of the easiest ways for a company to reduce resource use and emissions.
"That created a whole industry around energy efficiency," Leslie says. And far from killing jobs, that industry helped businesses save money on their utility bills, potentially creating revenue for new hires. "Now that they've made the switch, they won't go back."
California also has more jobs in the solar industry than does any other state, thanks to a cluster of state climate laws and incentives — 86,414 jobs, according to the Solar Foundation's 2017 National Solar Jobs Census. That's down from 100,050 in 2016, but California still holds more than a third of the nation's solar jobs. "Distributed [rooftop] solar has helped fill the gap that was left after the recession in Los Angeles," Leslie says. "We saw people start new companies, become successful business people."
In fact, all of California's climate laws continue to show up on various job-killers lists. A bill in this legislative session that would ban the registration of gas and diesel vehicles by 2040 has also been tarred by the Chamber, even though the state's promotion of clean vehicles has given rise to not just jobs but whole new businesses. And even while some of those businesses, including Tesla and Lucid Motors, have located at least some manufacturing facilities outside of highly regulated California, they have indisputably created jobs.
Since the climate laws have been in effect, California's economy outpaced the nation's by seven percent between 2008 and 2016. That economic growth would seem to contradict the California Chamber's 2012 claim that California "can't be a leader in the global economy if it interferes in the global marketplace."
"It's time for them to come up with a new rap," Leslie says. "They're starting to sound like dinosaurs."
Other bills on the Chamber's current list have less to do with jobs and economic growth than they do with economic justice and fairness. One, by Assemblywoman Eloise Reyes (D-San Bernardino), would give residents of disadvantaged communities advance notice of industrial development projects slated for their neighborhoods, with the intent of ending discrimination in the siting of polluting facilities. (Reyes has modified the bill enough for the Chamber to strike it from the list, but it still opposes the measure.) Another, by the Assembly's Al Muratsuchi (D-Torrance), would protect hotel workers against violence and harassment. Still another would forbid employers from punishing workers who use cannabis for medical purposes.
This year, Gonzalez Fletcher is pushing a bill that would end forced arbitration agreements between employers and their workers. "When you disempower individuals, it allows companies to be bad actors," she says.
How precisely these bills would kill jobs, and exactly how many would die, the California Chamber doesn't specify. (No one from the organization responded to interview requests.) "They never come into the legislature with estimates of projected job losses" based on any research, Gonzalez Fletcher says. "They haven't shown how any of the policies they've opposed have resulted in a single job loss." Meanwhile, the Chamber stands behind policies that are known job killers, such as increased automation in the workplace.
Gonzalez Fletcher suggests that perhaps it's time to change the list's title. "If you want to call it the 'Profit Reduction for the One Percent' list, that's fine," she says. "Just be honest with your label."
---
Copyright Capital & Main