Hey LA, Where's the Beef? And the Broccoli?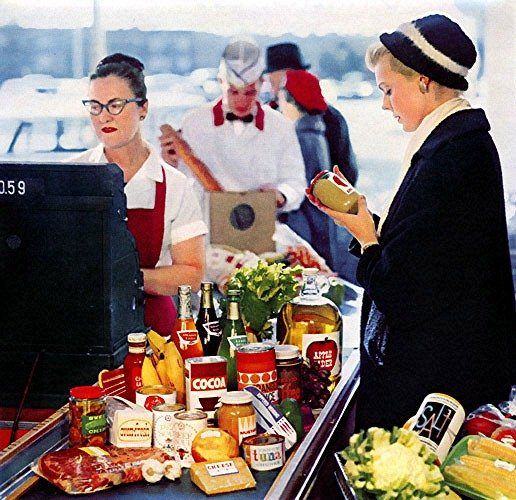 Seven a.m. My alarm jolts me out of a deep slumber. I make my way to the bathroom and run a hot shower. Fifteen minutes later I proceed to the kitchen to start my morning coffee, Dunkin' Donuts coffee, to be exact. I fill my cup and open the fridge to get some milk. No milk! My morning ritual comes to a grinding halt. No relative drank it all and placed the empty container back in the fridge; I'm just incapable of keeping my fridge stocked. I consider running to the supermarket, then realize that the nearest one is a mile away. I grudgingly put on a coat and walk two blocks to the corner store. I walk past the tiny aisle of wilted lettuce and mushy tomatoes to the combination dairy-alcohol case. I groan audibly. The shop only carries gallons of whole milk for almost $5 a gallon. Thank goodness I'm only out of milk.
Every day as I go through my morning ritual, I take for granted the fact that the city makes sure I have running water and electricity, that the car I drive or bus I ride operate on well-maintained public roads. Yet that morning the mundane lack of milk made me realize that the city was remiss in its duties. It hadn't planned for another basic human need – food. But food is just a proxy for the larger issue of health.
Quick Planning 101: California laws says that every municipality needs to have a comprehensive plan that serves as the city's basic planning document and is essentially a blueprint for development in the city. L.A.'s General Plan has these elements: Framework, Air Quality, Conservation, Housing, Noise, Open Space, Service Systems and Safety and Transportation. Nowhere in this document is there a reference to health. This is due, in part, to the commonly held belief from an earlier era that being healthy is a personal choice. How many people remember learning about the USDA food pyramid in elementary school or the "5 a Day" and other healthy eating PSAs?
But now we are realizing that eating well and being healthy aren't just a matter of choice. The lack of access to healthy food sources such as full-service supermarkets and farmer's markets, and the abundance of fast-food joints, are a crucial factor. Numerous studies have found the same correlation: Residents with limited access to full-service supermarkets have greater diet-related health problems. Other reports show that few parks and green spaces make exercising and staying active more difficult. In L.A., the grocery gap between South L.A. and West L.A. is widening as markets clamber to open on the Westside while South L.A.'s landscape is dotted with corner stores.
The City of Los Angeles is beginning to understand that it has a role to play in creating healthy communities. Through a joint project with the County of Los Angeles Department of Public Health, the City of Los Angeles is set to add a new Health element to the General Plan. This will help ensure that residents have adequate grocery stores, parks and healthcare facilities, among other services.
I applaud the county and city for getting ahead of the game. I hope they embrace their roles as  leaders in this movement. Residents living in areas with few good grocery stores have waited too long for the private sector to do the right thing. If local government takes leadership, residents will have a stronger voice in determining how their communities grow and that basic needs are met. And when this happens, all of us will be better off.

LISTEN: How Two African-American Entrepreneurs Are Determined To Change Diets In The Black Community
On the latest episode of "The Bottom Line" podcast, Naturade's Claude Tellis and Kareem Cook share how their own families' experience with diabetes has spurred them to promote healthy eating options.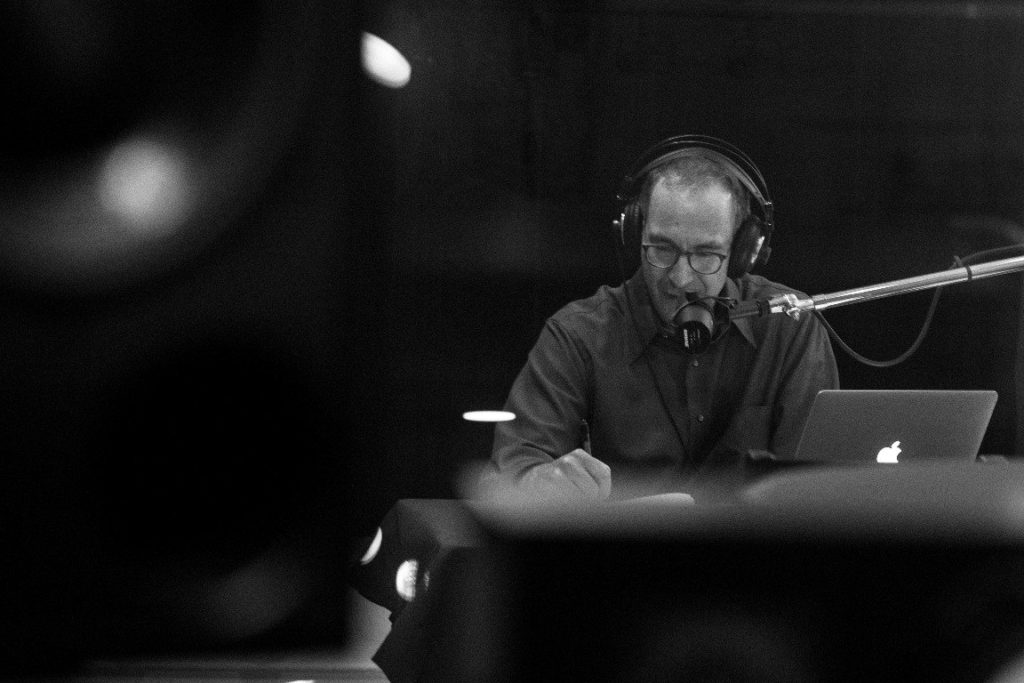 Many entrepreneurs pride themselves on solving some sort of "pain point" for their customers. But as Claude Tellis and Kareem Cook, the co-owners of health-products provider Naturade make clear, some pain points are a lot more serious than others.
"I had an uncle that went into the doctor, wasn't morbidly obese or anything, lived in Louisiana and . . . the family was faced with, 'Do we amputate both of his legs or not?'" Tellis told me on the latest episode of my podcast, The Bottom Line. "He never made it out of the hospital. He died, and he was about 55 years old."
Another uncle, says Tellis, who serves as Naturade's CEO, "was faced with losing a couple toes." Eventually, "they had to take his leg from the knee down."
In the African-American community, dealing with this grim loss of life and limb—often brought on by diabetes and peripheral arterial disease—has become disturbingly routine. "You just kind of grew up with insulin in the refrigerator," says Cook, Naturade's chief marketing officer.
And so Tellis and Cook have set out to combat this crisis by helping underserved populations—especially those in black neighborhoods—eat better. Their vehicle for sparking change is Naturade, which they acquired in 2012 for $8 million.
Although the Orange, Calif., company is nearly a century old, Tellis and Cook have revamped it completely, including introducing a new product that is now their No. 1 seller: VeganSmart, a plant-based meal replacement that is high in protein, low in sugar, and full of vitamins and minerals. Its suggested retail price is $35 for 15 servings.
"What we really wanted," says Tellis, "was something that had Whole Foods quality that could be sold to a Walmart consumer."
To achieve that vision, they've built the brand methodically. Step one, Tellis says, was making sure that vegans bought in, so that "people when they look online will see that there's an authenticity and there's a rigor" to what's being offered.
From there, they handed out VeganSmart at Wanderlust yoga festivals, aiming to attract a hip, upscale crowd. This helped advance a "premium viewpoint of the product," Tellis says.
Finally, there came the last step: bridging into urban America. To catch on there, they've adopted an influencer strategy, tapping rappers like Styles P and Da Brat and professional basketball players to promote VeganSmart. (Grant Hill, soon to be inducted into the NBA Hall of Fame, is an investor in Naturade.)
The result is a profitable company that is now selling into, among other retailers, both Whole Foods and Walmart—just as Tellis and Cook had planned it.
Not that any of this has come easy. The duo, who met as Duke University students in the early 1990s, have played in the health-food space for more than 15 years now.
Their first venture, launched in 2002, was a vending machine company called Healthy Body Products, which supplied nutritious snacks and drinks instead of junk food and soda. The business won contracts with the Los Angeles Unified School District, but it was difficult to scale. So Cook and Tellis ultimately sold the venture—but not before gaining some insight into what it takes to persuade those in the mainstream to eat right.
At one point, they brought in actor Michael Ealy (then fresh off one of the Barbershop films) to talk to the students about the importance of maintaining a good diet. "One of the biggest things we learned in our first business was how to make it cool," Tellis explains.
And, of course, if that doesn't work as a motivator, there's always a second message to fall back on. "Everyone wants to be cool," says Cook. "And no one wants to die."
You can listen to my entire interview with Tellis and Cook here, along with Bridget Huber reporting on Impact America Fund's efforts to help improve low- to moderate-income areas, and Karan Chopra laying out what small rice farmers in West Africa can teach American business leaders.
The Bottom Line is a production of Capital & Main.