Hey LA, Where's the Beef? And the Broccoli?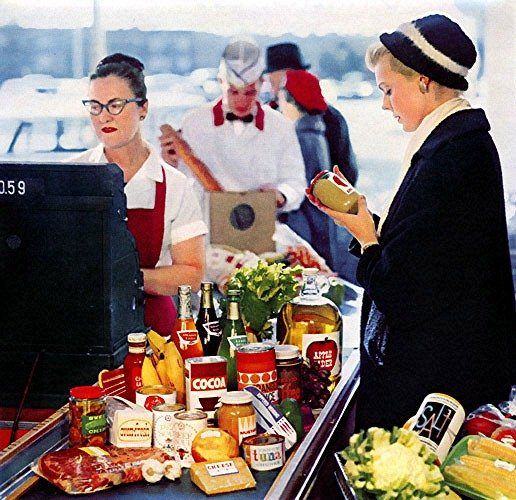 Seven a.m. My alarm jolts me out of a deep slumber. I make my way to the bathroom and run a hot shower. Fifteen minutes later I proceed to the kitchen to start my morning coffee, Dunkin' Donuts coffee, to be exact. I fill my cup and open the fridge to get some milk. No milk! My morning ritual comes to a grinding halt. No relative drank it all and placed the empty container back in the fridge; I'm just incapable of keeping my fridge stocked. I consider running to the supermarket, then realize that the nearest one is a mile away. I grudgingly put on a coat and walk two blocks to the corner store. I walk past the tiny aisle of wilted lettuce and mushy tomatoes to the combination dairy-alcohol case. I groan audibly. The shop only carries gallons of whole milk for almost $5 a gallon. Thank goodness I'm only out of milk.
Every day as I go through my morning ritual, I take for granted the fact that the city makes sure I have running water and electricity, that the car I drive or bus I ride operate on well-maintained public roads. Yet that morning the mundane lack of milk made me realize that the city was remiss in its duties. It hadn't planned for another basic human need – food. But food is just a proxy for the larger issue of health.
Quick Planning 101: California laws says that every municipality needs to have a comprehensive plan that serves as the city's basic planning document and is essentially a blueprint for development in the city. L.A.'s General Plan has these elements: Framework, Air Quality, Conservation, Housing, Noise, Open Space, Service Systems and Safety and Transportation. Nowhere in this document is there a reference to health. This is due, in part, to the commonly held belief from an earlier era that being healthy is a personal choice. How many people remember learning about the USDA food pyramid in elementary school or the "5 a Day" and other healthy eating PSAs?
But now we are realizing that eating well and being healthy aren't just a matter of choice. The lack of access to healthy food sources such as full-service supermarkets and farmer's markets, and the abundance of fast-food joints, are a crucial factor. Numerous studies have found the same correlation: Residents with limited access to full-service supermarkets have greater diet-related health problems. Other reports show that few parks and green spaces make exercising and staying active more difficult. In L.A., the grocery gap between South L.A. and West L.A. is widening as markets clamber to open on the Westside while South L.A.'s landscape is dotted with corner stores.
The City of Los Angeles is beginning to understand that it has a role to play in creating healthy communities. Through a joint project with the County of Los Angeles Department of Public Health, the City of Los Angeles is set to add a new Health element to the General Plan. This will help ensure that residents have adequate grocery stores, parks and healthcare facilities, among other services.
I applaud the county and city for getting ahead of the game. I hope they embrace their roles as  leaders in this movement. Residents living in areas with few good grocery stores have waited too long for the private sector to do the right thing. If local government takes leadership, residents will have a stronger voice in determining how their communities grow and that basic needs are met. And when this happens, all of us will be better off.