Grocers Association Fights Food Deserts! Really?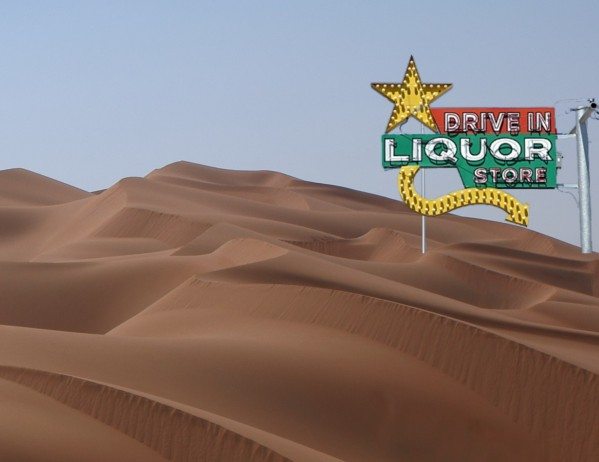 The U.S. Supreme Court's recent decision declining to hear an appeal of the L.A. Grocery Worker Retention Ordinance sparked protests from the California Grocers Association. The CGA claimed that the ordinance, which protects the jobs of grocery employees following an ownership change, will do more harm than good in communities suffering from lack of access to healthy food options. Dave Heylen, speaking to the L.A. Business Journal on behalf of the CGA, had this to say: "Our industry and community health groups have long been working to bring more stores into these underserved areas."
Since when?
For decades, as grocery stores fled South and East Los Angeles, community groups demanded answers from the industry, only to hear the same refrain over and over again. "It's too difficult to operate in poor neighborhoods." "Costs are too high." The Los Angeles Community Redevelopment Agency, now dissolved, tried to get the attention of grocers by doing a lot of the leg work to assemble parcels of land, package financing and other incentives, and produce slick brochures pleading with retailers to just visit potential sites. Where were the CGA and other grocers then?
Now the CGA and the industry at large are supposedly concerned about the plight of people living in food deserts. They repeat statistics about high rates of diet-related health disease such as diabetes and hypertension. But at City Council hearings, public press events and community meetings focusing on food deserts, CGA and grocery retailers have been absent. The only time industry representatives have been vocal is to protest policies designed to hold them accountable for creating areas devoid of healthy food and good jobs that lift families out of poverty.
The U.S. Supreme Court's decision has sparked another round of protests about how the grocery worker retention law will kill efforts by CGA and grocery retailers to bring healthy food to underserved neighborhoods. What CGA is really saying is the same old story: "Regulation kills business."
There's just one problem with that argument — most grocery stores don't need Planning Department approval and don't have to disclose their plans to the public. Many simply need to get the necessarily permits from Building and Safety – also without review or public input. If the CGA's claims are true, this regulation-free environment should have resulted in an abundance of grocery stores for all communities, including low-income neighborhoods. So where are all these grocery stores? According to a 2002 report by Occidental College's Urban and Environmental Policy Institute, there was a net gain of just one grocery store between 1995 and 2002 in areas of South L.A. targeted by Rebuild LA, which acted to clear the way for private development.
CGA and its partners claim that the full implementation of the retention law will stop grocery development in its tracks because retailers can't afford to retain skilled, experienced workers. But it was already at a dead stop.
If anything, the retention law will do much to maintain the fabric of communities. The ordinance discourages low-road retailers from firing employees once they acquire a store and rehiring workers at a lower pay scale (often without health benefits). Opponents of the law have yet to explain how making a community poorer contributes to a healthier community or makes it easier for families to afford healthy food.
The CGA's claim that they are the ones who will fix food deserts is amusing. But at the same time,  we should not be naïve about the important role of the grocery industry. Grocery stores can solve the problem, but cities and community residents clearly need to have a voice in this process. We can no longer sit back and wait for the industry to fulfill its promises. Laws like the retention ordinance that hold grocery retailers accountable for providing both good food and good jobs are a win for food desert communities.