Giving Workers a Voice: An Interview With Margo Feinberg
Margo Feinberg
Everyone is talking about living wages, but few have actually written the laws that stand behind them. Margo Feinberg has done just that. As an activist labor attorney for more than 30 years, she has played a critical part in shaping groundbreaking legislation, including a worker retention law to ease the plight of workers in industries that change management frequently, as well as a landmark superstore ordinance to protect neighborhoods from the blight that often follows in the wake of a Walmart. Currently, Feinberg is involved in a campaign to secure sick days for nonunion grocery store workers, many of whom have no such benefit. In recognition of her accomplishments and commitment to economic justice and working families, she will be honored at the Los Angeles Alliance for a New Economy's Women for a New Los Angeles Luncheon on May 9. We spoke to Ms. Feinberg about her life and work, and her fascinating family history.
You helped write the Los Angeles living wage ordinance, which was one of LAANE's earliest victories. With living wage efforts mounting around the country, how have things changed in the last 20 years?
The Los Angeles Living Wage Ordinance served as the model. Today there are more than 120 cities and counties that have adopted living wage laws that set pay standards, many of them in the $12 to $15 an hour range, and which provide paid days off and other protections we originally included. As importantly, I think this movement helped change the conversation about wages and the mindset of public entities when contracting out. For too long, cities were only interested in the bottom line and did not consider the impact of getting contracts at low prices, which resulted in city dollars going to contractors who were substandard employers.
You've also worked with LAANE on Superstores and the Grocery Worker Retention Ordinance. What were their goals and how do they fit into today's economic situation in Los Angeles?
The opening of a superstore such as Walmart can easily mean the closing of quality retail stores that have served the neighborhoods and their employees well for years. The Superstores Ordinance championed by our current mayor was designed to ensure that an economic impact study be done before the permitting of such a large scale development. This ordinance would be more effective if it was adopted in other locales, and capture other superstore models that have developed since. We continue to work for that.
Grocery worker retention is designed to ensure stability of employment in industries where management changes over, through no fault of the workers. We have seen this volatile process in the hospitality, janitorial and, more recently, in grocery retail industries. Workers should be given a chance to prove themselves to create an experienced and stable workforce in L.A.
In your work as a union lawyer you have been part of many campaigns driven by the needs of the workers. Can you share with us something you are working on at present?
I am proud to work with labor unions, such as the UFCW (United Food and Commercial Workers), who have committed themselves to not only serving the membership base that they organized over the years, but who continue to organize to give workers a voice in their workplace. Our long-time union members have benefits that many non-unionized workers have not been able to realize. Our recent experience in the grocery industry has revealed that many nonunion groceries do not provide any form of sick leave. In addition to opening the door for these workers to a union setting, we are crafting a law and looking to the City of Los Angeles to ensure that these workers have this critical right, to take time off when they or their child is sick, without fear of pay or job loss or retaliation.
LAANE has chosen to honor you this year, is there something significant to you that it is at the women's luncheon?
I am so touched that LAANE has chosen to honor me. I have worked in partnership with LAANE from its inception and consider Madeline Janis and Roxana Tynan such brilliant and innovative leaders. I have learned much from our collaboration. The fact that this is a women's luncheon is particularly meaningful. Much of my work grows out of the women's community, from my days in college, when I ran on a women's issue slate at U.C. Berkeley, to my Presidency of the Clara Foltz Women's Union at Hastings College of Law, to my work with the National Lawyers Guild's Women's Labor Project and the Los Angeles Coalition for Reproductive Freedom. My life has been enhanced by the many wonderful women friends who I share this journey with and who I consider my sisters.
As our theme for the luncheon this year is Women Mentoring Women, who were some of your mentors growing up or when you were beginning your career? And tell us if you have or are mentoring any young women currently.
I graduated from law school in 1981. Women were just reaching equal numbers in the law schools at that time. That meant that for the decades before most attorneys were men. There were as a result not many women mentors as labor lawyers. I did have wonderful contemporaries and we mentored each other. One of my closest friends from college, Ruth Pulda, became a labor lawyer like me, but on the East Coast. Until we lost her to cancer a few years ago, she and I were on our life path together. I am also lucky that a few years after I began practice, Dolly Gee came to work at my firm. She became my partner in so many aspects of my career. I learned so much from her. She now sits on the federal bench, and I don't have the luxury of chatting with her on a daily basis.
I also had a number of wonderful women and male mentors in the National Lawyers Guild, such as Tom Steel and Barbara Dudley, who shared with me their combination of keen critical thinking and compassion. I was most fortunate to come to work at Schwartz Steinsapir Dohrmann and Sommers upon graduation. I am still there, more than 30 years later, and that is because my male senior partners believed in me and opened many doors. I like to believe I am a mentor to young women entering the legal profession and the labor movement. But the young woman I am most committed to mentoring is my 12-year-old daughter Helen, who is already taking the world by storm.
Your mother, Helen Freeman Feinberg, was an amazing and accomplished woman with her own place in history–how did her life choices inspire you?
My mother was a very modest woman and yet quite exceptional. She was soft spoken and kind yet fearless. As a young nurse at the age of 21, despite the apprehension of her family, she left for Spain to lend her service in support of the people whose democratic republic was being ravaged by Franco. She was injured there and returned to serve as a public health nurse in Ecuador after the border war, as an administrator with JOINT [American Jewish Joint Distribution Committee] in Germany assisting those coming out of the concentration camps, working as a public health nurse with migrant workers in the labor camps in Oregon, and then with the garment workers in New York City. She did all this before she met my father, Charles Feinberg, a brilliant scholar, organizer and civil rights and health advocate in his own right.
You also married into a family of organizers. Your husband Fred Ross Jr. is well respected as a visionary community and labor organizer, and his father is the legendary Fred Ross Sr., who trained and worked alongside so many organizers, including Cesar Chavez and Dolores Huerta. What can you share with us about this dynamic father and son?
I guess you can say we are the house that labor built. I am lucky to have in Fred a life partner who shares my values, be they on the raising of our fabulous children, Charley and Helen, or the way we see the world and our roles in it. Fred, like his father before him, is a committed and creative organizer. He is not one to be in the front of the crowd, but like his dad is one to help others realize their potential and their power. My husband now works for IBEW (International Brotherhood of Electrical Workers) Local 1245, and is focused on creating a new generation of organizers. He, along with his colleagues there, has developed an innovative Organizing Stewards program, where the rank and file members immerse themselves in labor history and approaches to organizing. They then take leave from their jobs to lend support to other organizing efforts — be it the UFCW with Walmart or the Teamsters with Taylor Farms or recent battles in Wisconsin or Michigan.
You're involved in a lot of grassroots organizing yourself. Tell us about your work with Not in Our Town.
Not in Our Town is an amazing organization that combines the best of community organizing to respond to acts of hate and bullying to create safe and inclusive communities. It combines that organizing with the power of the documentary and news media to tell the story of community responses to hate crimes — be they against Jews, immigrants, Sikhs or transgender people. The best organizing occurs when workers or community members tell their own stories. Not in Our Town provides the platform for that to happen in a powerful and effective way. I hope your readers check out their webpage at NIOT.org and see some of this powerful work.
Can Airbnb Be Regulated?
Co-published by Fast Company
As cities struggle to rein in the short-term rental service, a detente in San Francisco may show the way.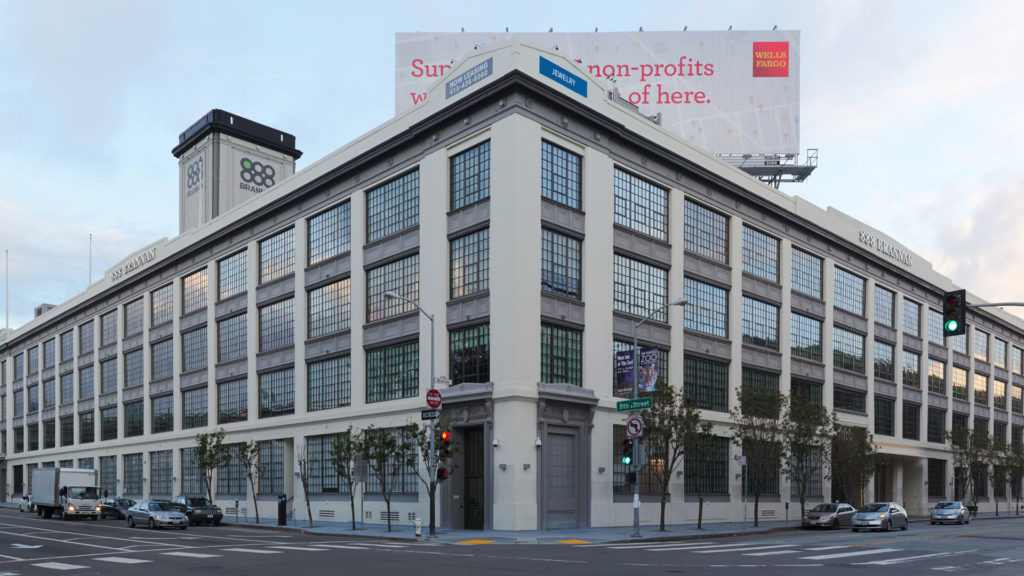 Co-published by Fast Company

From Barcelona to Santa Monica, cities alarmed by the proliferation of short-term rental homes have attempted to rein in Airbnb and its competitors with regulations. They have taxed them. They have limited them to certain neighborhoods or building types. They have banned them altogether. In December, after three years of debate, Los Angeles capped the number of days hosts could rent out their homes at 120.
But do these rules work? One test of the effectiveness of cities' regulatory efforts is their impact on Airbnb's growth. Two years ago, UBS, the Swiss investment bank, analyzed data from 127 cities and attributed slowing growth in listings at Airbnb to the emergence of local regulations. A November survey of travelers by Morgan Stanley lists their concerns about home sharing's legality as one of several factors explaining the company's plateauing growth. That said, Airbnb, which has a $30 billion valuation and is planning an initial public offering as early as this year, is still experiencing user growth in the double digits.
---
There are myriad ways for Airbnb hosts to elude cities' regulatory efforts.
---
The success of cities that have been able to regulate tech-enabled tourism owes to the powerful coalitions that have mobilized to challenge these data-driven platforms and to the fact that they are beginning to fight with their own digital weaponry.
One major challenge is simply finding and monitoring illegal rentals. Traditional code enforcement methods — door knocking and taking photos — have been supplanted with "web scrapes" and other high-tech approaches. Without these tools, "it's like bringing a knife to gun fight," says Ulrik Binzer, a former Airbnb host from Marin County who now runs San Francisco-based Host Compliance, a company that helps cities develop and enforce short-term rental regulation. "There are just too many of them."
In addition, a "city has to be able to go to a platform that ignores its law and hold it accountable," says Dale Carson, a hotel industry lobbyist and co-founder of Share Better San Francisco, a coalition of sometime adversaries — tenants, apartment owners, hotels and hotel workers — who advocate for regulations of the behemoth Airbnb and other home-sharing platforms. (Disclosure: Share Better New York is a financial supporter of this website.)
In a landmark 2016 case, a U.S. District Court upheld San Francisco's ability to hold Airbnb liable when hosts operate illegal rentals. Airbnb can now face fines if it charges a booking fee for units that are not legally registered with the city.
---
San Francisco shed about half of its short-term rental listings after its rules were updated in 2017.
---
But there are still myriad ways for hosts to elude cities' regulatory efforts, including setting up fake host names and shell companies, or registering on multiple platforms. The hardest violators to root out, according to some researchers, are hosts who run de facto hotels and take permanent housing off the market. "The biggest problem are the commercial short-term rentals" since "the risk might be worth it to stay operating," says Shirley Nieuwland, a doctoral candidate at Erasmus University in the Netherlands who co-authored a study on cities' attempts to regulate Airbnb.
*   *   *
San Francisco has been held up as a regulatory success story, in part because it shed about half of its short-term rental listings after its rules were updated in 2017.
City Attorney Dennis Herrera notably secured $2.25 million in penalties from property owners Darren and Valerie Lee, who, after being caught once in 2014, returned to illegally renting out 14 other apartments on Airbnb until being caught again last year. (Only permanent San Francisco residents may let their homes as a short-term rental — and for not more than 90 days in a year.)
More tellingly, what was once an adversarial relationship characterized by battles at the ballot box and legal sparring between the city and Airbnb is now a cooperative one. "I think we have a system in place that is very effective," says Kevin Guy, director of San Francisco's Office of Short-Term Rental. "We have a regular cadence of email communications back and forth" between the various platforms and the city.
Airbnb spokesman Christopher Nulty says that regulations help bring stability to the platform. "We think that to be regulated is to be recognized," says Nulty. Over the last five years, Airbnb has worked with "hundreds and hundreds of governments globally" to establish tax and regulatory partnerships, he adds.
Dale Carson credits a legal settlement between San Francisco and Airbnb for the new spirit of cooperation — after Airbnb and its competitor HomeAway/VRBO challenged a 2016 law requiring hosts to register with the city.
Even after the enforcement battles, Airbnb officials are sanguine about its prospects in its hometown. Revenue from bookings in the city have remained steady since the tougher enforcement regime was put in place. Meanwhile, the company has seen a 44 percent annual growth in guest arrivals in the five counties surrounding San Francisco. But what has watchdogs on alert is the sizable growth in listings of units that can rent for 30 days or more, according to the San Francisco Chronicle. Unlike other short-term rental hosts, the owners of such units are not required to be permanent residents.
And a study by McGill University researchers raises questions about the law's effectiveness, claiming it merely purged Airbnb of hosts who rarely rented their homes and had "relatively little impact" on those hosts renting out multiple units or a single home with great frequency. "This suggests that few if any Airbnb listings in San Francisco have been returned to the long-term rental market," according to the report, which was published in January.
*   *   *
Meanwhile, New York City remains a legal battleground for Airbnb. Typical New Yorkers saw their rents rise by $384 in a three-year period – and by more than $700 in some Manhattan neighborhoods, according to another McGill University study, published last year. While San Francisco allows its residents to rent their homes for months at a time when they leave town, New York City's stricter law bans short-term rentals in most buildings unless the home sharer is present.
---
Data activist: "Airbnb is constantly suing cities or threatening to sue them."
---
That has not stopped short-term rentals in Airbnb's largest domestic market from proliferating. Last month, the New York Times recounted an elaborate scheme undertaken by local real estate brokers who allegedly raked in more than $20 million from thousands of illegal rentals.
There were more than 56,000 active daily Airbnb listings in New York City last year, according to the 2019 McGill University study, which also estimated that 68 percent of host revenue came from illegal reservations.
Airbnb has fought back hard against the city's tough regulatory regime. After New York passed a law that required platforms to provide regulators with hosts' names and addresses, Airbnb sued, arguing the city had violated Fourth Amendment protections from unreasonable search and seizure. In January, a U.S. District Court judge in Manhattan placed an injunction on the law. The city has since subpoenaed Airbnb for data on 20,000 listings that regulators believe may be in violation of local laws.
"Airbnb is constantly suing cities or threatening to sue them, and so there's a lot of hesitancy from cities" to regulate them, said Murray Cox, a New York-based data activist who runs a website called Inside Airbnb.
Airbnb's Nulty counters that the number of lawsuits that Airbnb has brought is small relative to the 88,000 cities where the platform operates, and objects to New York's desire to have "unfettered access" to host data "without due process."
At least one host is not impressed by cities' regulatory efforts. Gene Dexter owns seven short-term rental properties in Thailand and in cities across the U.S., from Los Angeles to New Orleans, and manages rentals for clients. He takes great pride in carefully designing each of his units with items from his travels. He said that tougher regulations in a city would not be a major factor in his deciding where to operate. "They are kind of a cool challenge for me," says Dexter. "With the tech, I could easily play the game to the point where — catch me if you can."
---
Copyright Capital & Main