Getting the Poison Out of Our Furniture
(The following post appeared yesterday on California Progress Report; a slightly shorter version was first posted on the Consumer Federation of California's Web site.)
By Richard Holober
Californians are exposed to dangerous levels of toxic chemicals in our homes, thanks to a 37 year old state furniture regulation.  While the regulation never served its intended goal of reducing fires in our homes, its legacy of toxic harm lives on.
Click here to ask the Governor to take toxics out of our furniture.
In May 2012, a remarkable investigative series in the Chicago Tribune exposed decades of lies, coercion and influence peddling by flame retardant manufacturers.  The report describes how a chemical industry front group paid a medical school professor to travel to Sacramento to testify on two separate occasions before the state legislature. This burn doctor described in vivid detail how he held in his hands a dying seven week old infant who was horribly burned when a pillow she was lying on burst into flames when a candle ignited it.  He lectured lawmakers that the pillow was not chemically treated, and warned that changing the California regulation would only lead to more tragic deaths.
There was one problem with the doctor's heart-wrenching story – he made it up.
Pressed by reporters, the doctor admitted that his testimony was a work of fiction. He said it was "an anecdotal story rather than anything I would say was absolutely true under oath, because I wasn't under oath."
For nearly four decades, chemical manufacturers have reaped billions in profits at our expense. Industry-funded front groups spent $23 million in campaign contributions and political donations in California alone in the past five years – stopping five separate attempts to change this dangerous toxic regulation.
With the chemical industry's lies exposed, it is time for the Jerry Brown Administration to act. Link here to ask the governor to replace the current regulation with a new non-toxic fire safety standard.
Click here to ask the Governor to replace the current regulation with a new non-toxic fire safety standard.
The federal Consumer Products Safety Commission (CPSC) has drafted a new standard  that would stop the spread of home fires without the use of toxic halogenated chemicals. Unfortunately, the chemical industry's corrosive influence peddling has also immobilized the Obama administration. Four years after issuing the draft standard, the CPSC is frozen in inaction.
Technical Bulletin 117
Thirty seven years ago, the California Bureau of Electronic Appliance Repair, Home Furnishings and Thermal Insulation, adopted a regulation, known as Technical Bulletin 117 (TB 117). It was a misguided attempt to prevent fires because it failed to address the actual causes of fire ignition and spread. Under TB 117, upholstered furniture sold in California must pass a test in which the cushion is cut open and its interior foam or filling withstands exposure to a flame from a gas burner or similar fire source for twelve seconds without igniting.
Manufacturers comply with TB 117 by saturating upholstered furniture with toxic brominated or chlorinated chemicals. These chemicals are similar to TRIS, a fire retardant used in children's pajamas until it was eliminated in the US as a carcinogen in 1977.
Today, chemical cousins to TRIS saturate the cushions of our chairs, couches, and other upholstered furniture.  The chemicals don't stay contained inside the furniture. They migrate into the dust in the air in our homes and from there into our bodies. Babies ingest the chemicals when they chew or suck on their bassinets and other furniture.
Health effects of TB 117's toxic flame retardants
Recent studies have found these chlorinated and brominated chemicals at extremely elevated rates in the blood streams of pregnant California women, and in the blood streams of California toddlers.
In both cases concentration levels are many times higher than in studies conducted in Europe and other countries that have restricted their use.
Numerous scientific studies have linked halogenated fire retardant chemicals to learning disorders, decreased fertility, thyroid disorders and other harm.
A recent UC Davis study demonstrated the threat these chemicals pose to children – including autism spectrum disorders and learning disabilities.
There might be an argument for tolerating these health hazards if TB 117 was effective in preventing deaths from house fires. It isn't.
The rates of fire deaths have declined over recent decades – not because of TB 117, but because of other new laws that help prevent the ignition and the spread of fires. Laws requiring self-extinguishing cigarettes, which cut the risk of ignition from negligent smoking, as well as lower smoking rates and building regulations that require safer electrical wiring and use of smoke detectors and residential sprinklers have produced the decrease in fire deaths.  In fact, states with no furniture flammability standard have seen a more rapid decline than we've experienced in California under TB 117.
The evidence hasn't deterred toxics manufacturers from using every means available to preserve a chemical industry cash cow, TB 117.  Toxics manufacturers stopped one bill from winning approval in the state legislature by flooding voters' mailboxes with industry-funded brochures featuring a firefighter carrying a baby from a burning home, alongside a dire warning to call your legislator and make sure he or she didn't make a tragic mistake by voting to change in TB 117.
Firefighters oppose TB 117
These brochures forgot to mention that the California Professional Firefighters wants to get rid of TB 117.  First responders bare the brunt of occupational exposure to dioxin and furan, which is released when furniture loaded with fire retardants smolder in a house fire. Dioxin and furan are linked to firefighters' elevated rates of multiple myeloma, non-Hodgkin's lymphoma, prostate and testicular cancer.
California can protect residents from fires by adopting an alternative safety standard that would ensure that the furniture's fabric lining resists igniting when in contact with a smoldering object. The US Consumer Product Safety Commission (CPSC) has drafted this standard. It more closely models the way fires actually spread.  Furniture manufacturers can comply with this standard by using fire resistant fabric covers, or by adding fire resistant barriers between the cover and the foam stuffing.
California should adopt a new non-toxic fire safety regulation
A broad coalition of consumer groups, firefighters, environmental organizations, scientists, labor unions, mothers and health professionals is calling on the Jerry Brown Administration to adopt a modern furniture flammability standard that would protect us from fires without loading our homes with harmful chemicals.
California's regulatory agency has the authority – and the duty – to review the scores of peer reviewed academic studies linking fire retardant chemicals to cancer and other health effects. It should examine the statistical data on the causation of home fires. It should field test the efficacy of the proposed alternative safety regulation, using the Bureau of Electronic Appliance Repair, Home Furnishings and Thermal Insulation's fire testing facility in Sacramento.
We are confident that if the state agency with the responsibility to keep us safe in our homes did its job, an objective, evidence based review will lead to the replacement of TB 117 with a non-toxic alternative. The first step is to free regulators from the heavy hand of the chemical industry. It's time for California to act on this vital health concern. Link here to ask the Brown administration to enact a non-toxic safety regulation.
Click here to ask the Brown administration to enact a non-toxic safety regulation.

Diablo in the Details: Who Will Shoulder the Costs of a Nuclear Power Plant Shutdown?
Built atop an earthquake fault on an idyllic California sea cliff, the Diablo Canyon nuclear plant has hardly gone a day in its history without stirring controversy.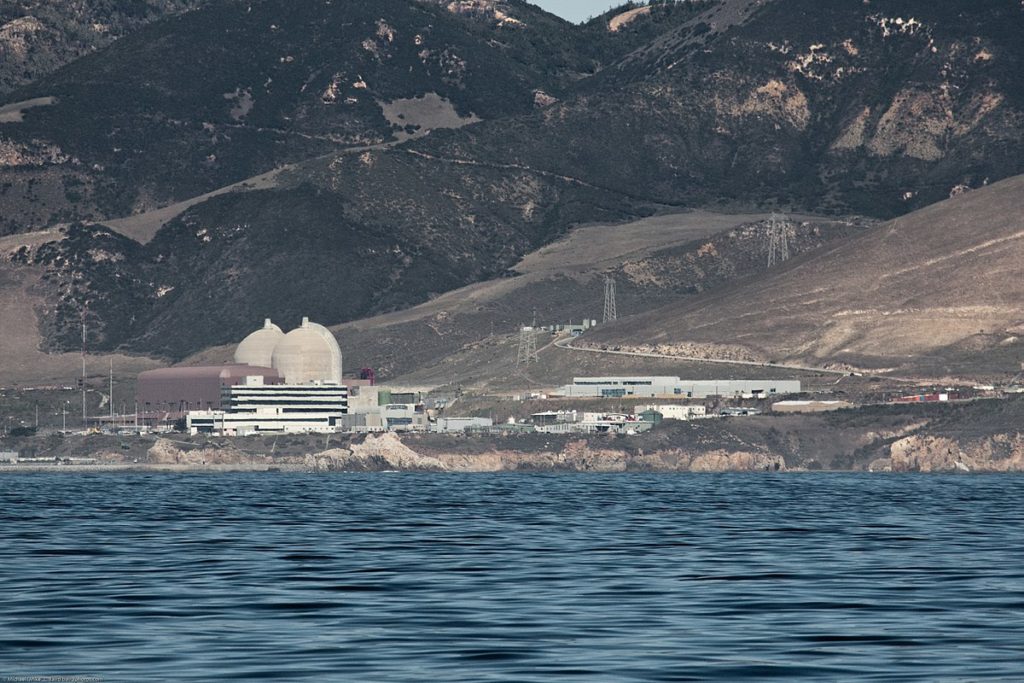 The agreement was lauded as historic. Environmental groups, labor and the state's largest electrical utility had come together in the summer of 2016 and crafted a joint proposal to shutter California's last nuclear power plant. For the enviros, who had opposed the plant since the San Francisco-based utility Pacific Gas & Electric first proposed it more than a half century ago, there would be the promise of clean energy to replace the plant's annual 18,000 gigawatt-hours of electricity, supplying three million homes — 20 percent of PG&E's service area — with energy free of greenhouse gases. For labor, represented by the International Brotherhood of Electrical Workers Local 1245, there would be ample funds to retain skilled workers, and retrain the ones losing their jobs.
There was even $85 million in "community impact mitigation" funds for the local community to offset lost property taxes and other costs to the local economy.
With this agreement the utility would finally secure the California Public Utilities Commission's approval to unplug and dismantle Diablo Canyon's two units when their federal licenses expire in 2024 and 2025.
The approval to unplug, at least, was granted. An administrative law judge with the utilities commission responded to the joint proposal with a proposed decision, authorizing the utility to take the Diablo Canyon facility off the grid six years from now. But the revised proposal denied PG&E the $1.76 billion it had requested for the suite of benefits in the joint proposal. Instead, it authorized the utility to recover from its customers exactly $241.2 million for costs associated with the plant's retirement. It shifted the responsibility for community impacts to the legislature, and punted the issue of replacement power to the utility. And it cut what was a proposed $363.4 million to retain and retrain workers by more than a third.
On January 11, the commissioners adopted a final decision that made only modest changes to the proposed decision as written by the administrative law judge.
Peter Miller, western energy project director with the Natural Resources Defense Council, says his organization was disappointed with the cuts. "We'd struck a great deal with the labor union on Diablo Canyon," he says. Retiring a nuclear plant is, in terms of economic consequences, the same as powering down a coal plant. Avila Beach, where the plant sits, is a company town, organized around a "big, old power plant that doesn't fit the modern grid," Miller says. "Instead of just turning the key and abandoning the plant, the town and the workers, we wanted to find a more collaborative way to retire the plant and jumpstart the replacement process."
The joint proposal had also been crafted to avoid what happened at the San Onofre plant in 2013, when cracks in a new steam generator's tubing caused the plant to shut down suddenly and permanently. All but 400 of the plant's 2,200 or so workers lost their jobs, and Southern California Edison, the plant's major owner, replaced much of the nuclear plant's emissions-free generation with polluting natural gas.
On March 16, State Sen. Bill Monning (D-Carmel) and Assemblymember Jordan Cunningham (R-San Luis Obispo) announced SB 1090, a bill that would require the commission to restore certain elements of the joint proposal, including the full funding for workers. The law also stipulates that clean energy must replace what the nuclear plant produced. Monning's bill will also allow PG&E to bill customers for the proposal's original $85 million to soften the blow to the community when the plant shuts down.
"San Luis Obispo County agreed to house the Diablo Canyon Nuclear Power Plant, which provides power to more than three million people and benefits Californians despite the negative repercussions," Monning said in a statement. "The County and its residents deserve to be compensated for the impacts they will incur when the plant shuts down."
But do they? Matthew Freedman, a staff attorney with The Utility Reform Network (TURN), warns that it's not PG&E shareholders paying the costs of the plant's retirement. The utility will recover the costs in customers' bills. He worries that what he calls Monning's "end run" around the utilities commission's decision could set an expensive precedent for any community with a power plant nearing the end of its natural life.
"We're sensitive to the fact that communities have been reliant on Diablo Canyon for employment and revenue," he says. But there was never any expectation that the plant was going to operate beyond the end of its current license. The costs of an aging nuclear plant, combined with competition from natural gas, rooftop solar and rapid gains in energy efficiency, mean that the electricity once touted as "too cheap to meter" will soon be too costly to produce. "That's been known for decades," Freedman says.
If SB 1090 passes, "it will embolden every community where a power plant is closing to have their representative run a bill in the legislature to get a chunk of money on everyone else's dime," Freedman says. He notes that the Orange County communities around San Onofre didn't get a payout when that plant shutdown. "Perhaps," Freedman says, "this will give them ideas."
Built near an earthquake fault on an idyllic California sea cliff, the Diablo Canyon nuclear plant has hardly gone a day in its history without stirring controversy. Pacific Gas & Electric announced plans to build it in 1963, but more than 20 years passed before it went into service, thanks in part to organized opposition to the plant during a time when people in the U.S. had ecology on the brain. Mothers for Peace, founded in 1969 to protest U.S. involvement in the Vietnam War, shifted its energies in 1973 full time to stopping the construction of Diablo Canyon; a group called the Abalone Alliance formed in 1977 specifically to oppose the plant. Their members pored over legal and technical documents, dragged PG&E through lawsuits, and when that didn't work, chained themselves to fences to stop machinery. Jackson Browne was arrested for his part in the protests in 1981; Jerry Brown, California's governor then as now, vowed to do everything in his power to shut the project down.
Plant opponents were not without cause. In 1971, oil company surveyors had discovered an offshore fault sufficiently long to produce a 7.5 magnitude earthquake less than three-and-a-half miles from the site of the two reactors under construction. As Diablo Canyon had only been designed to withstand a magnitude 6.75 quake, PG&E was forced to redesign the plant to a higher seismic standard. As late as 1981, under pressure from activists, the Nuclear Regulatory Commission was suspending PG&E's license to test and operate the plant until it could pass several seismic tests. The delays were expensive. When Diablo Canyon's first reactor finally went online in 1985, PG&E customers were on the hook for $5.8 billion in construction costs, roughly $5.2 billion more than the original 1968 estimate.
Pacific Gas & Electric has been recovering those costs, along with any other capital expenditures, via its customers' bills since the start of the plant's life. Matthew Freedman doesn't think the utility should be able to tack more on at the end. "PG&E loves to provide money collected from ratepayers and act like they're engaging in a charitable endeavor like a good corporate citizen," he says. "But there's nothing in [Monning and Cunningham's bill] that assigns any responsibility to the utility."
With or without support for workers and local residents, however, no new fuel rods will be loaded into Diablo Canyon's reactors after 2025. The steam generators will power down, and electricity production will cease. The plant will stand for a time, as San Onofre does, a relic of a bygone era, as workers begin the multi-billion-dollar process of relocating spent fuel from pools to heavy steel casks, decontaminating the plant's radioactive innards and removing its crapped-out equipment. And for the first time since 1957, when the ill-fated Santa Susana Sodium Reactor began operations near Moorpark, California will be free of nuclear power plants.
---
Copyright Capital & Main